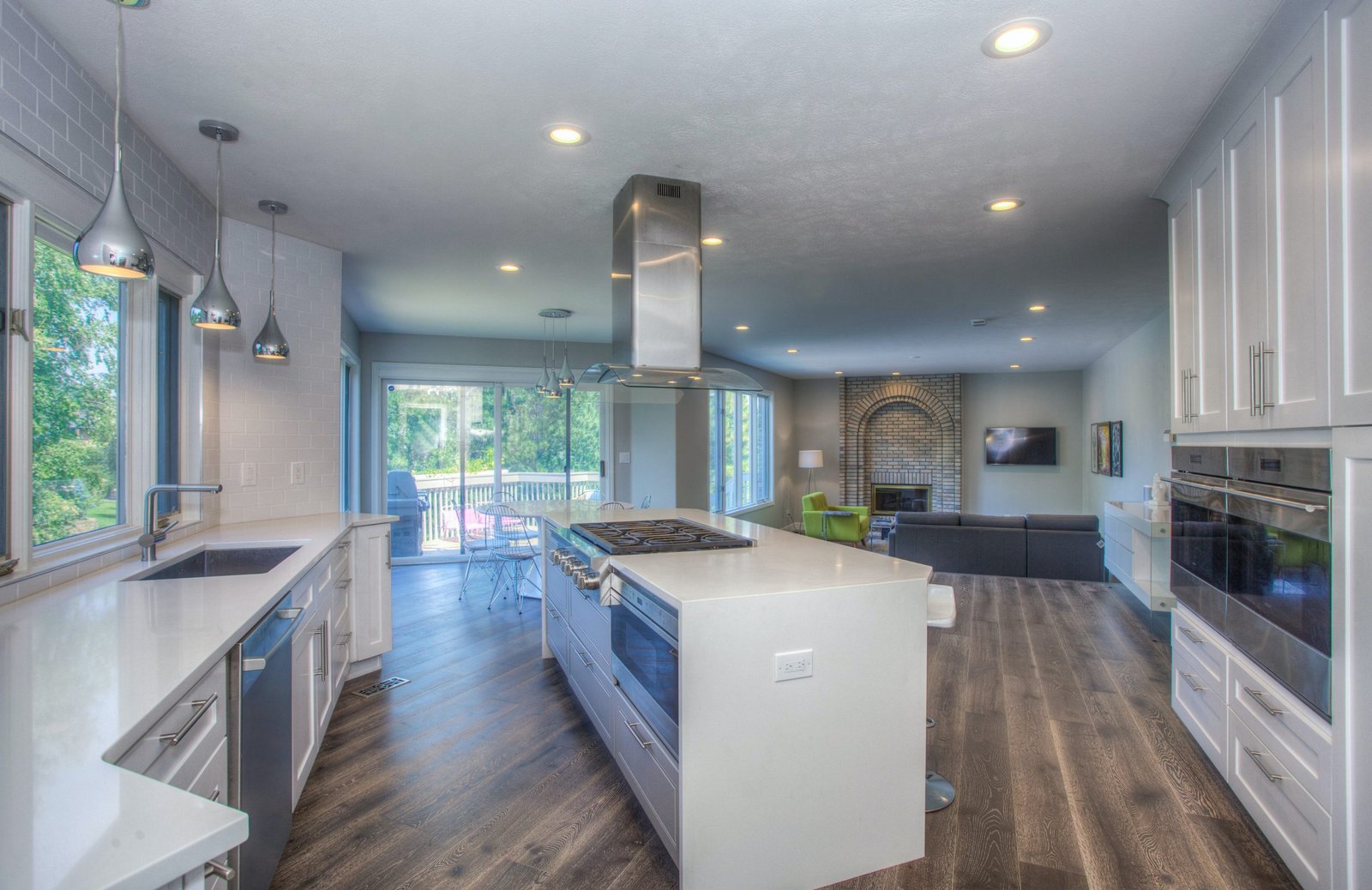 5 Clever Ways To Renovate An Old Kitchen On A Budget
Renovating your kitchen can come with a hefty price.
However, as a homeowner, you do not want to compromise your kitchen space's functionality and aesthetic, which is considered the heart of your home.
So, it is ultimately up to your budgeting and creativity skills on how you can keep the expenses low yet be able to achieve your desired kitchen renovation project. If you are planning to sell your house in the future, it is a great idea to invest more in updating your old kitchen. An updated, remodeled kitchen can make your house irresistible and can attract potential buyers.
With that, if you are thinking of renovating your old kitchen, yet your finances are a little bit tight right now, you can take an option of applying for a home equity loan or HELOC to pay for renovations.
Here are five smart ways you can upgrade your kitchen without having to drain your bank!
Repaint Your Kitchen Space
One of the most low-budget yet efficient renovation projects you can do in your kitchen space is a repaint job. This immediately brightens up an old and uninviting room by providing the kitchen walls, cabinets, doors, and ceiling with a fresh coating of vivid neutral color or color white. You can also repaint your timeworn wooden floors if you do not have the budget to change them to more modern tiles.
On average, the cost of repainting your kitchen is about $600 to $1,200. This is lower than replacing kitchen floors, cabinets, and doors. The price can even go lower if you can repaint your own kitchen space because it cuts down potential labor costs.
Revive Old Kitchen Cabinets
To cut the cost low in your renovation project, you can keep most of your kitchen materials, including your kitchen cabinet doors. Buying and installing kitchen cabinets can be extremely pricey. So, it is important to restore your old kitchen cabinets instead. You can do it through:
Repainting – as stated above, you can paint your custom kitchen cabinets to give them a new life. Choose a more neutral color such as grays and whites so it can last you for a long time.
Changing hardware – installing more modern hardware can transform your kitchen cabinets, Neo Kitchen offers different options to modify your cabinet. In addition, your cabinet finish can look more cohesive and updated by choosing contemporary knobs and handles.
Repairing and refacing – adding new veneer to the external surface of your kitchen cabinet frames can give brand-new life to your space. You can also repair and change the kitchen cabinet doors and drawers if needed.
Transform Your Kitchen Backsplash
Other than protecting your kitchen wall behind the skin against water damage and grease or food splatter when cooking, installing a new backsplash or transforming your old one elevates the aesthetic of your kitchen space.
You can choose to replace the old backsplash with modern tiles that you can easily adjust to fit the design element of your kitchen countertop. You can either select plain tiles or those that come with patterns. However, it is important to remember that grouting should be frequently cleaned to avoid mold and mildew growth. The average cost of changing your backsplash is approximately $800 to $1,500, with the price mainly reliant on the tile that you will use. However, you can cut down the expenditure if you know how to mount your backsplash.
Update Your Kitchen Lighting
One of the simplest upgrades to your kitchen is updating the interior design such as good lighting. Adding recessed lighting and mounting LED lights to your kitchen cabinet uppers and overhangs can completely transform your unappealing and dark kitchen into a brighter and more inviting space. A better task and mood lighting is also achieved by hanging kitchen lights over the table or island. In the center of the space, a kitchen light also creates a focal point where the eyes can rest, making the whole area look more cohesive.
Updating your kitchen light fixture can cost about $20 for small and simple designs to $1000 or more for chandeliers and more expensive ones. You can also easily cut the cost by replacing the light fixture on your own.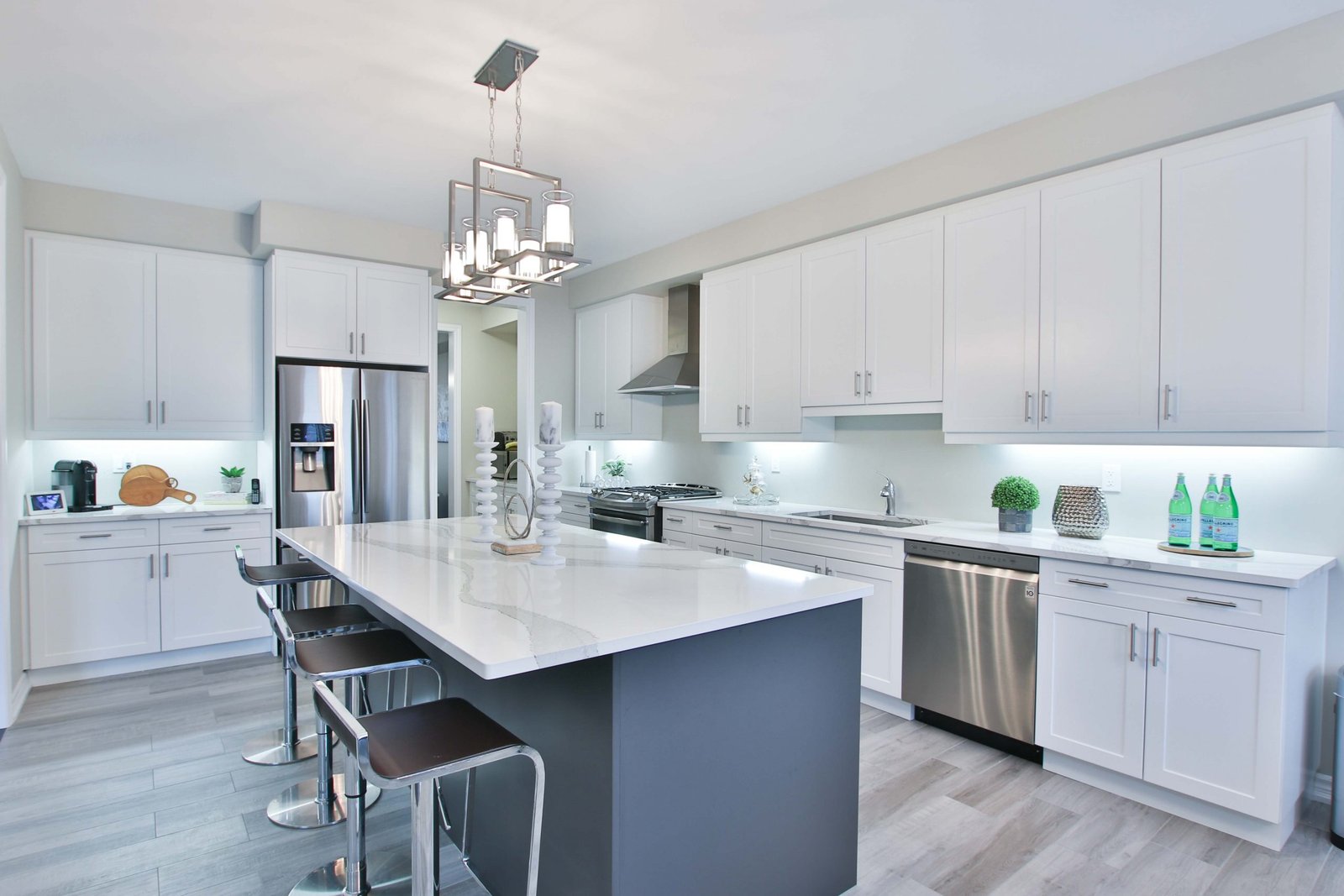 Do not Change the Kitchen Layout; just Customize the Space.
Changing your kitchen layout can cause you to go out of budget. With that, it is discouraged for you to move plumbing, refrigerators, dishwashers, and other appliances that require laborers to drill holes for wipes and wirings to run in your walls.
So, to keep your renovation cost-effective, the kitchen layout is fundamental as is while customizing and upgrading the features and elements within that space. You can do this by adding some small decors, wallpaper, or a new shelf. Through this, you will have a fresh look and feel in your kitchen space.
Bottom line
Renovating your kitchen does not have to come with a high price tag. By simply following the easy yet effective tips above, you can rest assured that your kitchen space will look better and feel more inviting which suits your personal lifestyle and your loved ones to enjoy.