Designing A Kitchen With Limestone Kitchen Countertops
Kitchen countertops are more than just a surface to cook on.
They complete the look of your kitchen and come in various materials, each with its own unique strengths.
So if you're tackling a kitchen renovation or remodel or just want to refresh your space, Limestone kitchen countertops can create a whole new vibe into your home — without denting your budget!
Limestone is one of the top leading options in natural stones and is quite popular among people for its rich and classic appearance. In short, it is a wonderful way to make any room feel calm and clean with its natural beauty. It has a subdued yet natural elegance that complements many home styles.
This post will walk you through some of the finest ways you can think of to create a whole new dining setup with Limestone Kitchen Counters. But before we begin that part, let's dig out the history of Limestone first!
What is Limestone?
Baked in immense pressure, Limestones originate from sedimentary rock made up of calcium carbonate. Limestone is a non-porous natural stone that doesn't require sealing and can withstand high heat. It also makes for a bold design statement in darker tones, even black. This highly stain-resistant and bacteria-resistant natural stone is available in a range of light to dark gray tones (earthy colors that range from black and brown to red and beige).
Unlike other natural stones, Limestone doesn't require annual sealing. Instead, regular application of mineral oil will help conceal surface scratches and deepen the stone's color over time.
Make your home and kitchen a relaxing and inviting place with Limestone. To get some more exciting ideas to look here.
Top-Notch Ways to Add Limestones in Your Kitchen Island
Your home expresses who you are, and how it looks is important. In fact, in a recent industry survey, curb appeal was the single most important factor when consumers chose a new home! Limestone nature stone is one of many ways you can elevate your home and make it unique.
Here are some exciting ways to incorporate limestones in your space to add more brownie points.
Limestone countertops
Kitchen countertops hold the potential to make your kitchen time not less than fun. A well-organized, beautiful countertop like limestone quartz countertops can lift your kitchen time effortlessly.
Do you want your kitchen to stand out? You can make it unique by adding custom limestone kitchen countertops. This can be a very simple way to elevate your home's architecture and add beauty and appeal. Custom limestone countertops are available in various designs, from simple to stylish curvy ends. They add beauty, elegance, and charm and will set your home apart from others.
Remember, your countertops are not just an area to cook or serve food; it is a point where your family members sit, talk and laugh together. So it must complement the vibe while adding an awe-inspiring factor to your dining setup.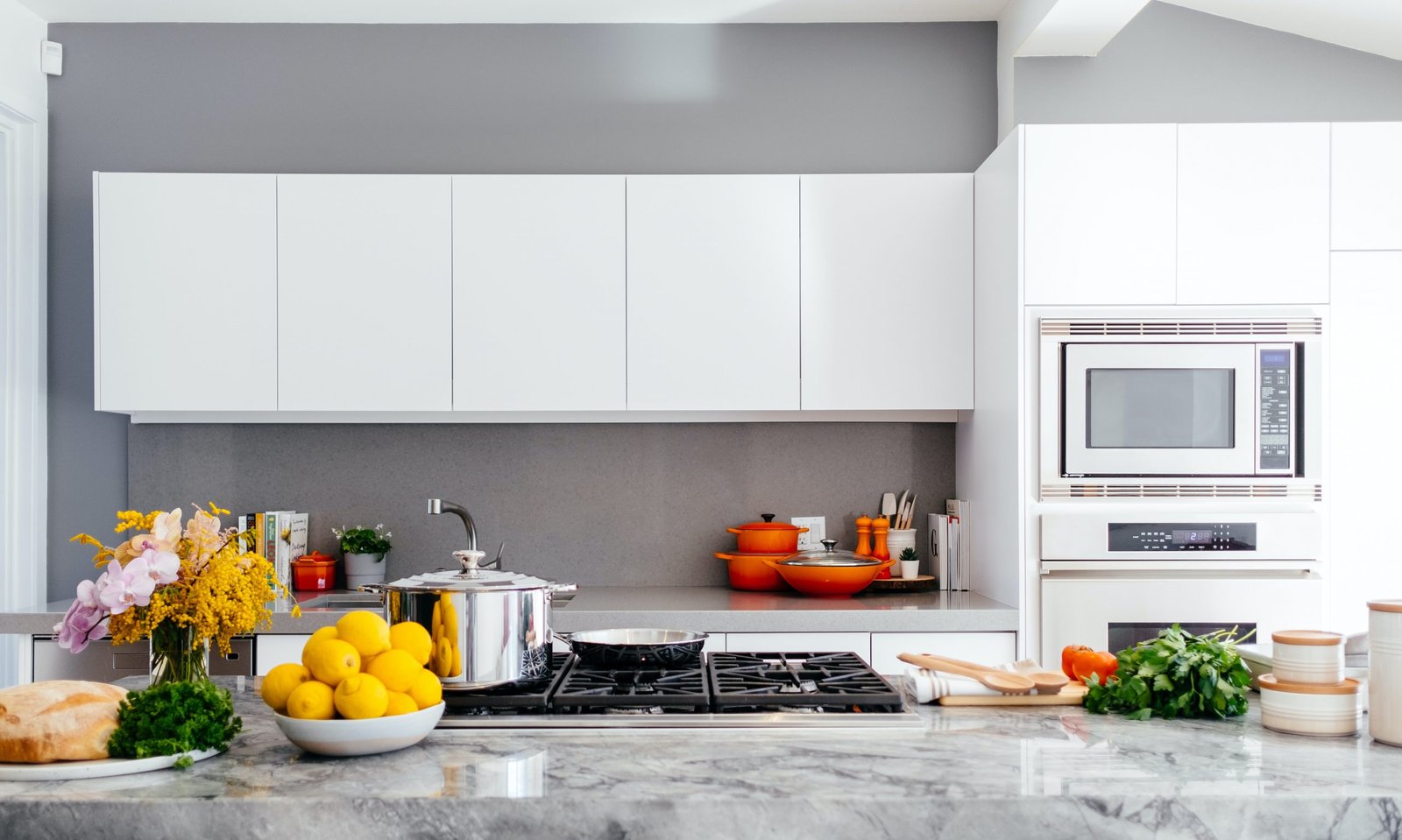 Limestone Kitchen flooring
If you enjoy a calm, tranquil feeling in your home, limestone flooring can help achieve that look and is one of the best choices for this style. The most common are cream-colored Limestone, which is light beige with soft gray veining; silver-gray Limestone, which features gray-white color and gray veining with darker gray speckles; and gold limestone, which has shades of bronze, copper, and sienna.
Limestone flooring can give your home a touch of elegance. Whether your style is modern and minimalist or warmly traditional, limestone floors can help make any room in your home feel sophisticated and inviting.
Limestone kitchen hoods
You can't imagine a stress-free life in dust, moisture, or smoke-filled air! That's why kitchen hoods are here. Stone range kitchen hoods are the hottest trend in the town as they offer the best heat-resistant benefits and so much more!
Kitchen hoods are a crucial part of any kitchen. While being functional, they must meet the entire vibe of your kitchen. That's why more and more people are adopting the trend of stone hoods over metal or steel to achieve that uniform look.
Limestone kitchen hoods lend elegance to kitchen size without bothering much to your pocket. They come in various styles, from smooth honed surfaces to silk-smooth velvet-like finishes.
They are the perfect way to add a custom feature to your home. Whether you prefer traditional or modern design, a limestone kitchen hood can be as ornate or simple as you want. Further, Limestone is long-lasting and ideal for all weather conditions and is very easy to keep clean.
Limestone Kitchen door surrounds
Limestone door surrounds define the entrance of your home and are an opportunity to give guests a positive first impression.
If you are looking for a way to enrich your home with custom features reminiscent of European homes, consider adding a limestone door surround to your entryway or into your kitchen entrance. This can be as grand or simple as you like, as they add elegance and architectural interest to any home.
A limestone door surround is a spectacular way to elevate the architecture of your home. It's sure to turn heads and keep people talking about your beautiful home for a long time.
Easy to care for and durable, Limestone is a great option for high traffic areas such as the kitchen or mudroom. Its beautiful neutral tones can also create a clean and elegant touch to any room.
Final Word
Are you thinking about remodeling your kitchen? It will be beneficial if you explore the options of limestone kitchen countertops. Limestones bring a dazzling new look to kitchens and baths with their beauty, trend-setting styles, and hand-sculpted surfaces.
Designed to accentuate the character of your home, they can be the focal part of your home in multiple ways. This write-up reveals some exciting ways you can flaunt your kitchen with Limestones.