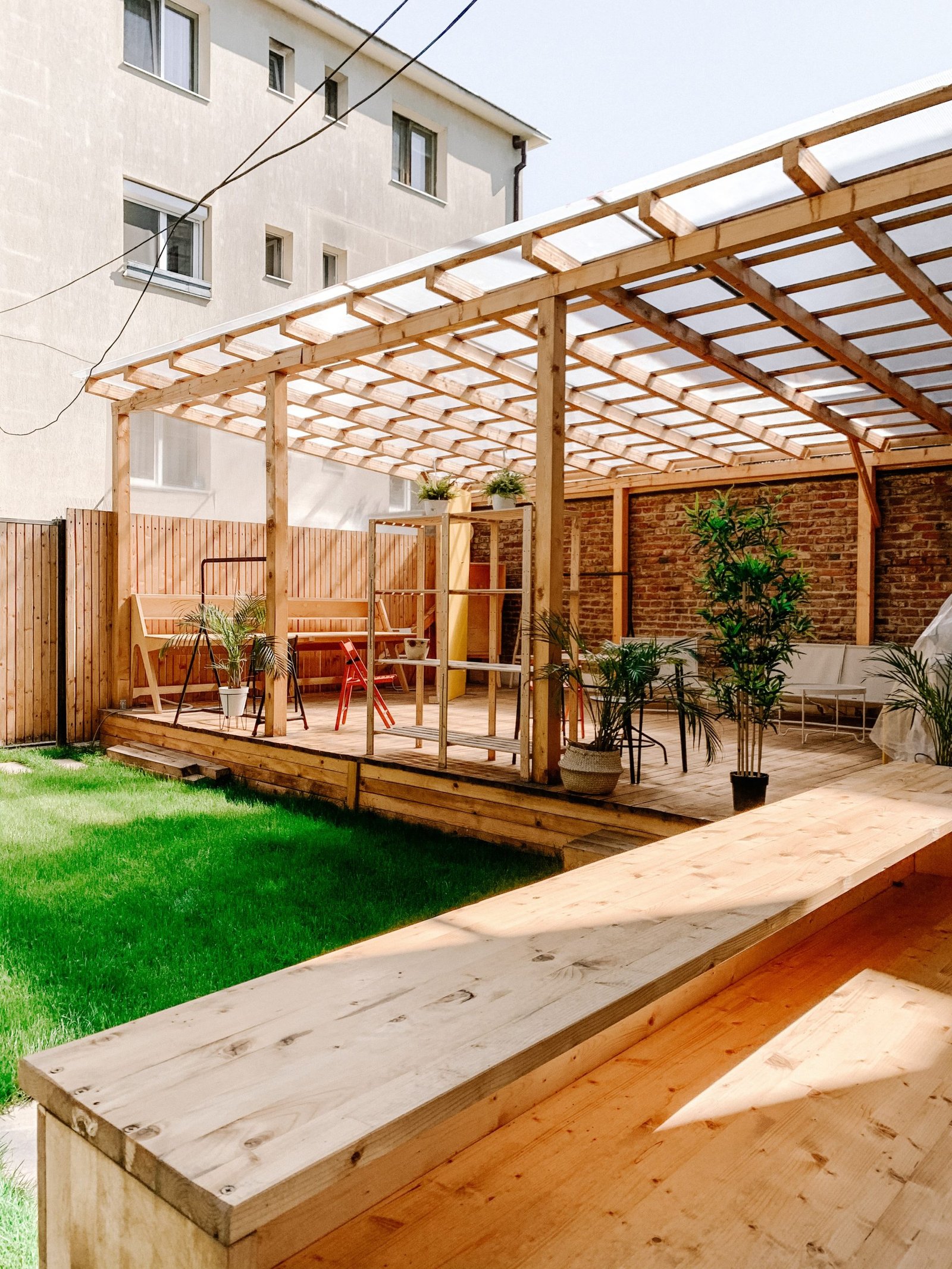 Reimagine Your Outdoor Living Space With These Six Inspirational Deck Ideas
A deck can be a simple, orderly plane of boards or it can be a place where beauty and style elevate your outdoor living options.
With a little inspiration, you can reimage your deck as a lovely gathering spot with amenities for comfort and convenience.
The key is in the details: the right stain or board color, a contrasting railing, magical lights, and complementary foliage. If you're planning a deck from start to finish, an important detail to include is butyl tape on the joists and beams to protect your investment. Each choice matters for how you will use your deck and for how long it will last.
If you look out your back door onto the deck and see a blank canvas, you have so much room for creativity. Start dreaming with these 6 deck ideas!
Color your deck fabulous. The first choice you're likely to make in planning a deck is whether to use wood boards or composite (a recycled plastic that mimics wood). Usually the substructure for either will be wood — this refers to the joists and beams that support the deck boards. That's where flashing tape comes in — to protect the substructure's wood from rot.
Composite boards usually cost a bit more, but are virtually maintenance free. Wood can offer natural beauty, but will require re-staining and/or sealing every two to three years. The good news is that with both you have a lot of freedom in choosing colors and designs.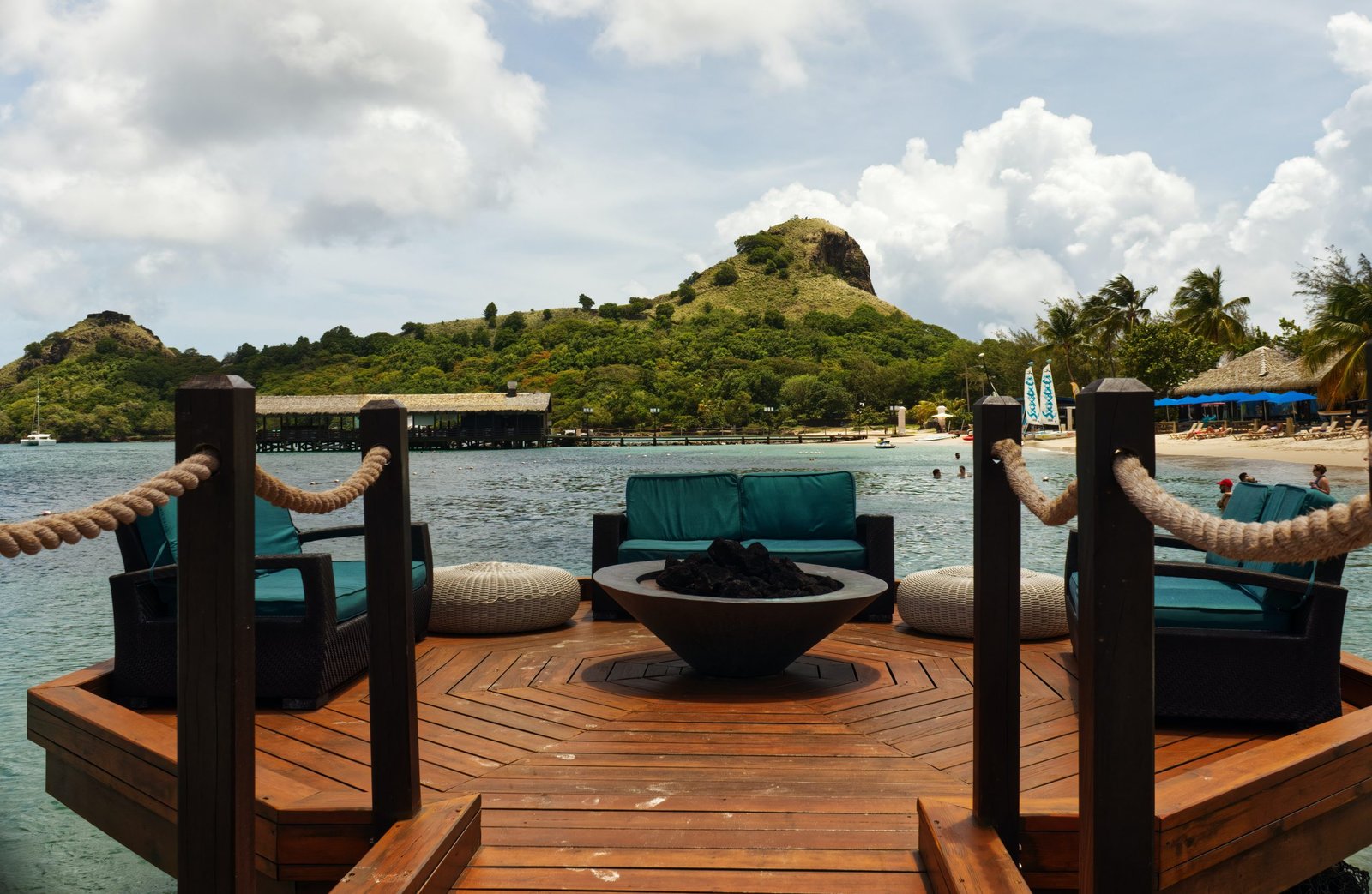 To decide the best color, consider your home's exterior. Some homeowners like to match the deck color to a trim color used elsewhere on the house (shutters, doors, windows, etc.). For others, they like to mix and match different hues on the deck. For example, there may be an inlay using various color boards (such as a rosette or compass). You might choose a dominant, secondary and accent color to create some dramatic effects.
Accent your boards with a beautiful railing. Railings also come in a variety of styles and colors. Vinyl or aluminum are popular low-maintenance options; however using wood and staining or painting it a complementary color is also popular. You can maximize your view with plexiglass or cable railing that does not obstruct your surroundings.
Your deck's design will also help drive the best railing. If you have a simple rectangle, you might like a railing that blends in. If you choose more dramatic angles, you might choose a railing that adds to the unique look and feel of your deck.
No matter what your deck design, make sure the railings are safe. The International Residential Code (IRC) says that hand rails be in place for any deck higher than 30 inches above the ground. Railings should measure at least 36 inches in height, and the space between individual vertical posts should be less than 4 inches. The spacing is meant to especially protect children and keep them from slipping through the rails.
Light the way. Another important safety feature that can add to the beauty of your deck is lighting. Not only can it make night use of your deck safer, especially on stairs and near railings, it can make your deck a magical place to spend the evening.
Permanent lighting on stair treads or along the railings help maintain optimal illumination, but temporary lighting can also be fun. Use string lights and lanterns for a celebration or special dinner. Weave in some fairy lights into bushes and potted plants.
Green it up. Blend the manmade protection of a deck with the glorious outdoors by bringing some vegetation on deck. Gracious pots with annuals allow you to frequently change the color and texture of your greenery to match the season. You might even try your hand at growing fruits or vegetables on deck where they will be protected from voracious deer.  If you put potted plants on your deck boards, be sure to place them on risers or shelves to avoid damaging the decking.
Throw up some shade. One limiting factor for enjoying your deck is the heat of the sun or the cold pelting of rain. Create some cover — and make it pretty — with a retractable awning or pergola shade. Choose a pop of color or go for something more neutral. Pergola covers can also be fun for decorating with lanterns or other lighting — or to create a space for climbing or hanging plants.
Create room under the deck. If you have a two-story deck, you have the perfect spot to combine the beauty of the outdoors with the protection of a roof. With an under-deck drainage system, you can double your outdoor living space and create a room that is waterproof. Some homeowners even screen in the space so it's safe from the elements and bugs!
Not all of these ideas will fit with your outdoor living dreams. But pick one — or more — to create an inspiring space you'll enjoy this season. Check out a gallery of online photos for more inspiration with furnishings, accessories, and more!