Over 23 Million Fake Watches Circulating The US And Rolex Makes Up Over Half
Did you know that fake watches are still a major issue in the U.S.?
In fact, new data released shows that over 23 million fake watches are circulating in the U.S., as counterfeit luxury goods sales continue to surge. The alarming new research has just been released by Watchfinder & Co, the leading luxury pre-owned watch specialist.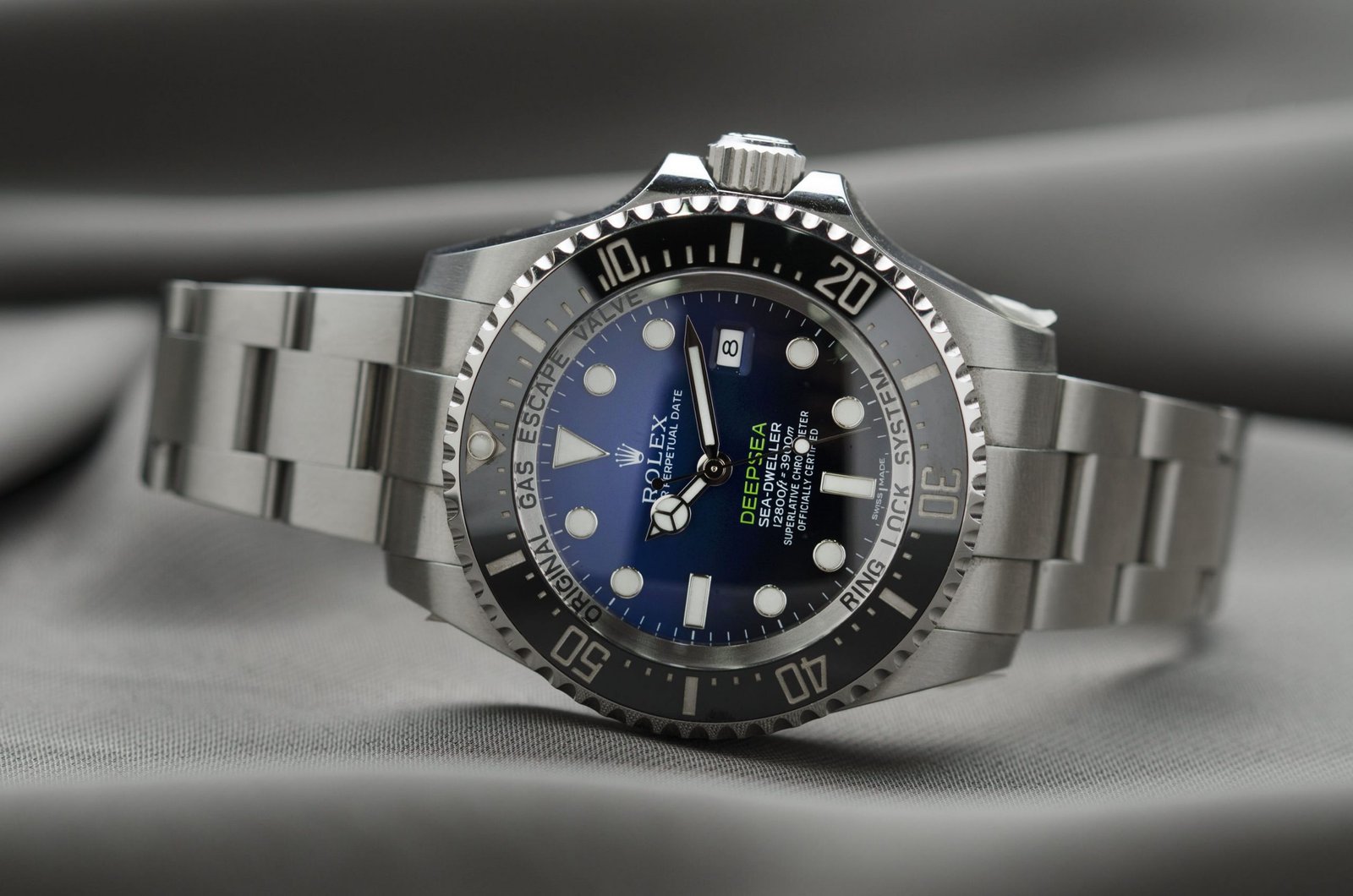 The Statistics
Almost a quarter of Americans (24%) have been conned into purchasing counterfeit items.
Specifically, 19% of these counterfeit purchases are fake watches.
Almost one in ten (9%) of Americans in total have been conned into buying a fake watch.
Watchfinder also found that Rolex is the most counterfeit watch as they make up over half of the watches sent to the retailer over the last year. See below for an example of a real versus fake Rolex watch.
The Top Three Cities With The Most Fake Watch Purchases
New York (20.22%)
Los Angeles (14.75%)
Chicago (11.48%)
Watchfinder is the leading online retailer for authentic pre-owned luxury watches with a large selection of best-selling watches. The brand is urging consumers to shop smart and is calling for traders, retailers and marketplaces to all publicly declare their authentication policies, processes and credentials.
The pre-owned watch specialist is on a mission to campaign against fake watches, urging pre-owned traders, retailers, and marketplaces to clarify and publicly declare their authentication policies, processes, and credentials. The call comes as the study showed 59% of respondents said they found it challenging to buy legitimate designer items beyond dedicated brand retailers.
Watches now account for almost 20% of all counterfeit sales. But it's not just the volume that's increasing — scammers are now able to make replicas look more convincing than ever before thanks to developments in, and accessibility to, tech including 3D printers and CNC machines. This, combined with the wealth of knowledge fake manufacturers have accumulated over the years, means "super-fakes" are being produced with increasing aesthetic accuracy. In fact, Watchfinder's expert team of watchmakers and authenticators have observed that just five years ago around 80% of all counterfeit watches that were sent into their stores and service centers were easily identifiable at first glance and only 20% required closer inspection. Today, approximately 80% are classified as super-fakes and require closer inspection, with only 20% standing out as obvious forgeries.
Although counterfeit watches are looking increasingly like the real deal, the expert technology and functionality that come from a genuine timepiece cannot be replicated. The research shows that 15% of fake watches break after only a small amount of usage.
There are three types of fake watches to watch out for. It is not just completely fake watches that pose a problem, there are also legitimate watches that are made up of partially fake parts and passing them off as wholly authentic. The top three most common fake parts found in watches are bracelets or links, dial and clasp. And finally, the third type of fake watch is known as a "frankenwatch", where the parts are all real and made up of different watches of the same type. Frankenwatches accounted for 21% of fake watches purchased in the US and recently hit the headlines due to a franken-Omega which sold for 3.1 million at auction and Maroon 5's Adam Levine being caught out by internet sleuths.
Arjen van de Vall, CEO of Watchfinder & Co. said:
"Purchasing a luxury watch is a really special moment and something that often involves a significant amount of consideration and investment, so you can imagine the devastation people feel, if they discover the watch they've purchased turns out to be a fake. Sadly, it comes as no surprise to see how many people are being tricked into purchasing fake goods, especially as spotting them isn't as easy as you would think. What's equally concerning is how the rise of counterfeit goods is casting a shadow over the pre-owned sector. Our research showed that 54% of Americans that have been conned with a fake, now say they will never purchase pre-owned again."
He continued:
"This is why we are encouraging all pre-owned watch traders, retailers and marketplaces to publish their authentication policies, processes and credentials, as we do,  so consumers regain faith in a sector blighted by cowboys and crooks. I am proud that I can say we have the most rigorous authentication process and policy in the industry and I encourage other legitimate pre-owned retailers to take positive action to restore faith in our industry."
He added:
"At Watchfinder we have a zero-tolerance policy on counterfeits. Every watch that gets sent to us, must go through a rigorous 60 step inspection and authentication process at one of our service centers, by an expert panel of authentication experts before any valuation, service or sale can be completed. Our labs and the teams that work in them, are accredited by 19 different luxury watch manufacturers – without comparison in the industry. This enables me to guarantee with absolute certainty that every single timepiece we sell is 100% authentic. It obviously benefits Watchfinder that, currently, the only way for consumers to shop smart and guarantee they won't be duped when buying pre-owned, is to shop with us, but I love this industry and more than profit, I would love to see others joining our campaign to take positive action in publishing and bringing their authentication processes, up to the same standard we employ."
To bring awareness to this worrying growing trend, Watchfinder has launched an interactive "Spot the Fake" Game. The online game takes consumers through different watches to guess which one is fake or real to highlight how difficult it can be to spot a fake. To access the game head to The Fight Against Fakes website HERE.