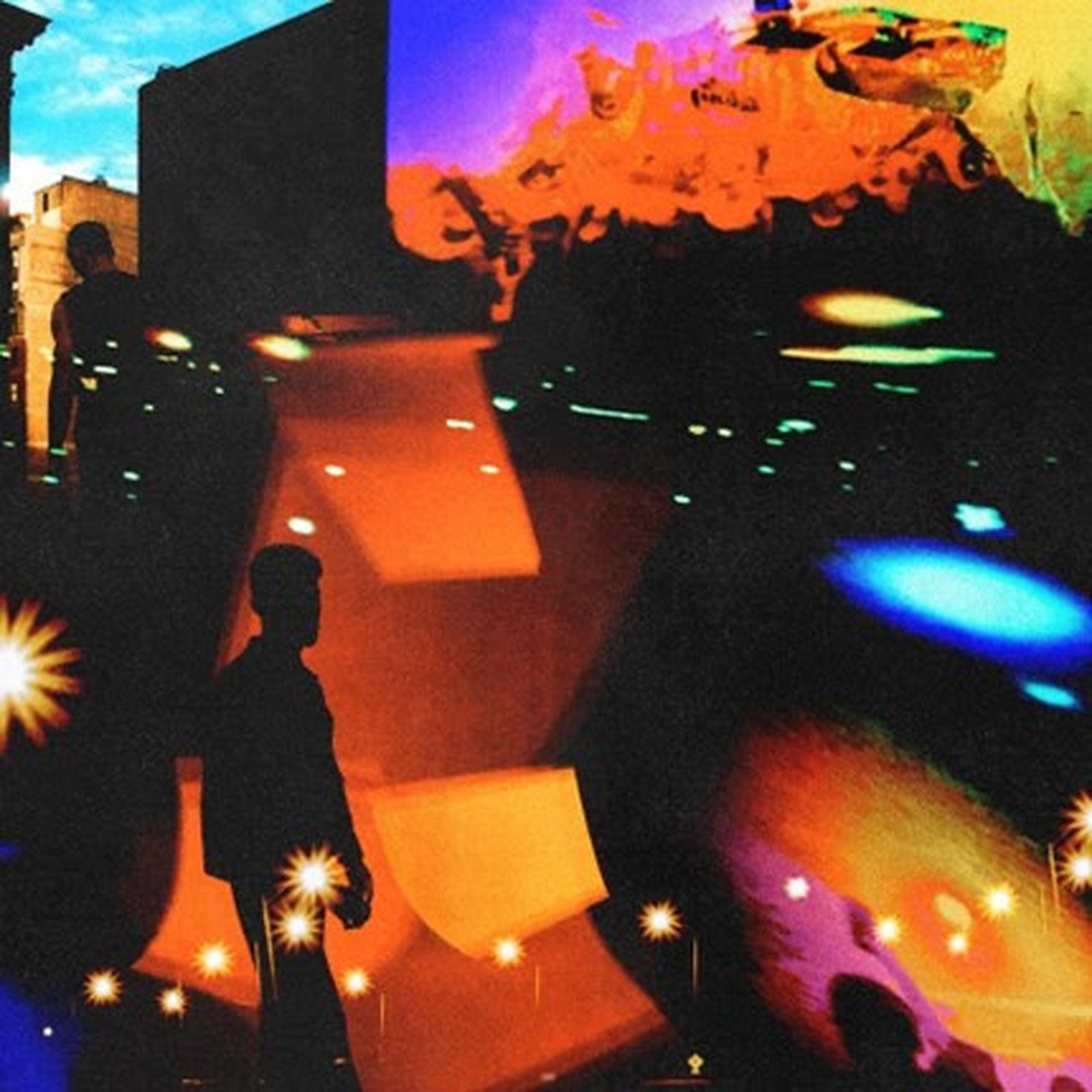 Artist OTR's New Album Set For July 28 Release Via Astralwerks: Be Quiet, They're Listening
OTR will release Be Quiet, They're Listening  – the follow-up to his 2020 debut album, Lost At Midnight – on July 28 via Astralwerks.
As the album pre-order launched, Astralwerks released "Apart Of Me" (featuring Devault), the album's cinematic second single. Deliberate, atmospheric tones give way to jittery exhilaration as the song captures the thrill of connecting with another soul and losing oneself in the moment. Pre-order Be Quiet, They're Listening HERE.
"Apart Of Me" began as a composition by Broods that captured the imagination of Ryan Chadwick, the onetime aerospace engineer-turned-producer known as OTR. He recalls,
"I first heard 'Apart of Me' through Georgia Nott (Broods), and then it took on a new life of its own after working with Sage (Devault). It felt natural to bounce ideas off each other – we each had our own way of writing music so we weren't stepping on each other's toes. In the end, we both liked how the song matched both of our styles."
The official video for "Apart Of Me" is a companion to the official video for the album's first single, "Heat of the Sun" (with JONES), which follows Josefine, a young woman, as she embarks on a new relationship. In "Apart Of Me," which was also directed by Kevin Clark (Finneas, Between Friends), the story is flipped and told from the point of view of her new love, Thom. After exchanging texts with her, Thom leaves the countryside, where he works on a farm, and travels into town to meet up with Josefine at a party.
Devault, who has won acclaim for his original work (Stay, JADE, Empty Room) and remixes (DJ Snake, Rihanna, 6LACK), will be playing HARD Summer in Los Angeles and the North Coast Music Festival this summer. He'll also be supporting Duke Dumont and Hayden James at Red Rocks Amphitheatre in October. Tickets are available HERE.
OTR will support Be Quiet, They're Listening with a fall North American headline tour. The run kicks off on September 14 at Cobalt in Vancouver, BC, and includes shows at Echo in Los Angeles (September 22) and Elsewhere Zone 1 in New York City (September 30).  Tickets are available HERE.
"Heat of the Sun," the album's first single, was written at the very beginning of the pandemic.  Chadwick says,
"That song is kind of a bridge between then and now. It's just nice to close that chapter and head out on tour. Human interaction makes art better. It's a way to connect with people. Connection is the soul of art itself."
The album's title comes from a science fiction short story, inspired by the Fermi paradox, which concerns a transmission headed out into the vast universe and a somewhat mysterious message coming back. "I wanted to replicate that feeling," he says of his initial pandemic mindset. But optimism continued to flow through his music: Boasting an explosion of dreamy synths and polished percussion, Be Quiet, They're Listening showcases the scope of emotion as well as meticulous attention to detail that elevates OTR's work. The songs – which feature collaborations with such artists as Bipolar Sunshine, Lizzy Land, and Kacy Hill – take listeners on a journey through a vibrant soundscape of varied tempos and moods that affirm the healing power of music.
About OTR:
OTR crafts loving, buoyant electronic tracks bursting with optimism and catharsis. But the truth is, they are simply an extension of their creator, producer Ryan Chadwick. For him, making music began as an escape from strange, alienating circumstances, and has since blossomed into a burgeoning career with more than 200 million combined global streams. Educated and trained as an aerospace engineer, Chadwick found himself heading to Japan in 2014 for an internship. It was there that OTR was truly born.
When Chadwick returned to the U.S., music had gone from a casual hobby to a serious pursuit and he was already honing his skills and creating music that millions of listeners would soon discover. When the pandemic arrived in 2020, OTR signed with the storied electronic label Astralwerks and released his debut album, Lost at Midnight, which earned syncs on a Netflix soundtrack, Forza Horizon 5, and even a Super Bowl commercial.
About Devault:
Sage Devault, better known by his surname Devault, is a 23-year-old American electronic musician from Orange County, California. In late 2017, Devault reached an early breakthrough with his official remix for DJ Snake's "A Different Way," which was later named by Billboard as one of the top 10 remixes of the year.
With official redos for artists such as Rihanna, 6LACK, Alessia Cara, Daya, and Sabrina Claudio under his belt, Devault went on to release his debut EP Stay, which featured Njomza, Bipolar Sunshine, and Matt Maeson. In 2019, Devault released a dark, haunting audiovisual EP entitled JADE. Following JADE, Devault released SAPPHIRE as a second chapter along with RUBY. Empty Room, his second EP, was released in 2021 and featured Kiiara, EVAN GIIA, and Izzy Camina.
About Astralwerks:
Now celebrating its 30th anniversary, Astralwerks is America's preeminent home for groundbreaking artists. Founded in New York City in 1993 by Caroline Records staffers who recognized the promise of the nascent electronic/ambient scene, the label has also launched the careers of indie, alternative, and experimental artists. The first studio albums from The Chemical Brothers, Halsey, Swedish House Mafia, Empire of the Sun, Alison Wonderland, Phoenix, and Porter Robinson, among many others, were all released by Astralwerks in the U.S., fueling a sense of shared discovery with fans.
As a testament to this visionary approach, Astralwerks has amassed 30 GRAMMY® nominations, taken home six GRAMMY Awards, and had historic releases from the likes of Brian Eno, Kraftwerk, Fatboy Slim, David Guetta, deadmau5, Eric Prydz, The Avalanches, ILLENIUM and many more. Now based at the iconic Capitol Records Tower in Hollywood, CA, the label is driven by a scalable, independent, and global-thinking ethos that has recently drawn such artists as Alesso, Bob Moses, Chris Lake, SG Lewis, Surf Mesa, and ZHU to its roster, and led to the launch of Astralwerks Asia. The label has also released such massive singles as the RIAA-certified 6x Platinum "Happier" by Marshmello + Bastille, "Piece Of Your Heart" by MEDUZA & Goodboys, which is certified Platinum and received a GRAMMY nomination, and the Gold-certified "Losing It" by FISHER.