MIREI Addresses Kabukicho Stabbing (Tokyo's Red-Light District): Sell Me Your Love
Japanese artist MIREI muses on the surreal yet demanding price of modern love in her new sultry alternative R&B-pop single and video "Sell Me Your Love" out now via Cool Japan Music.
Pairing glistening smoky production with her silky croons, MIREI takes us on a feverish and slow-burning trajectory as she steps into a more minimalistic trope of alt-R&B polished with pop sensibilities.
The track nestles us into the real-life stabbing incident in 2019 that took place in Kabukicho (known for being the red-light district of Tokyo) where a woman fatally knifed her then-boyfriend who was working as a nightclub host. The lyrics beckon its listeners into the perspective of the woman as MIREI walks us through the tightrope between passion and jealousy that arises when love is treated as a commodity.
The chorus "Sell me your love / How much do I gotta pay" accentuates the surreal consumerist culture that has infiltrated modern romance, making every action and emotion measurable ad nauseam.
"They say love is priceless, but can I buy your love…?" reflects MIREI. "The incident illustrates the similarity between the host club business and the risky relationships between idols and fans bonding through handshake events, or between artists and performers who market towards fans into buying glimpses of their personal lives. The Beatles made their hit record, 'Can't Buy Me Love' more than 50 years ago, but society now has become the complete opposite; more than ever, the concept of 'love' is portrayed in numbers and money, as we pay for 'likes' and ask for 'donations' on social media to measure people's love towards yourself to value your recognition and worth through them. The question we now constantly ask ourselves in this new society is, 'How much is your 'love'?'"
Filmed and directed by Takeshi Nomura, the video features Kanon Yamazaki who has appeared in MIREI's previous visuals (like "Lonely In Tokyo") that are part of a cinematic collection exposing some of the unspoken realities of Tokyo's nightlife. Through guttural scenes of blood, money, and desire, the video retells the harrowing 2019 incident while allowing viewers a peek inside the mind of the main character.
"For 'Sell Me Your Love,' I invited Kanon to reprise her role as the lost, lonely girl in Tokyo which she played in my previous music videos," says MIREI. "In this video, we see Kanon transform into the perpetrator as a recreation of the Kabukicho incident. I wanted to use my videos and the main character in them to highlight the overwhelming loneliness and despair that often gets overshadowed by flashy neon lights and hollow affection that can easily be bought."
Produced by Selan (singer/songwriter and keyboardist for Adele, Alejandro Sanz, Chic, Stevie Wonder, and Roberta Flask) and co-written with Zak Leaver (a classically-trained musician who has gained support from artists like Diplo) and DJ Shiftee (two-time DMC World Champion) who also mixed, "Sell Me Your Love" sees MIREI embracing a newfound simplicity in her sonic palette. The slick laidback tempo feels optimized for reflection as she nudges us to question the way intimacy has become coldly quantifiable, making people feel far more disconnected than ever. Never shying away from cultural issues, she continues to pave her way as an artist and storyteller who leaves her audience dazed with her relentless experimental approach to her music.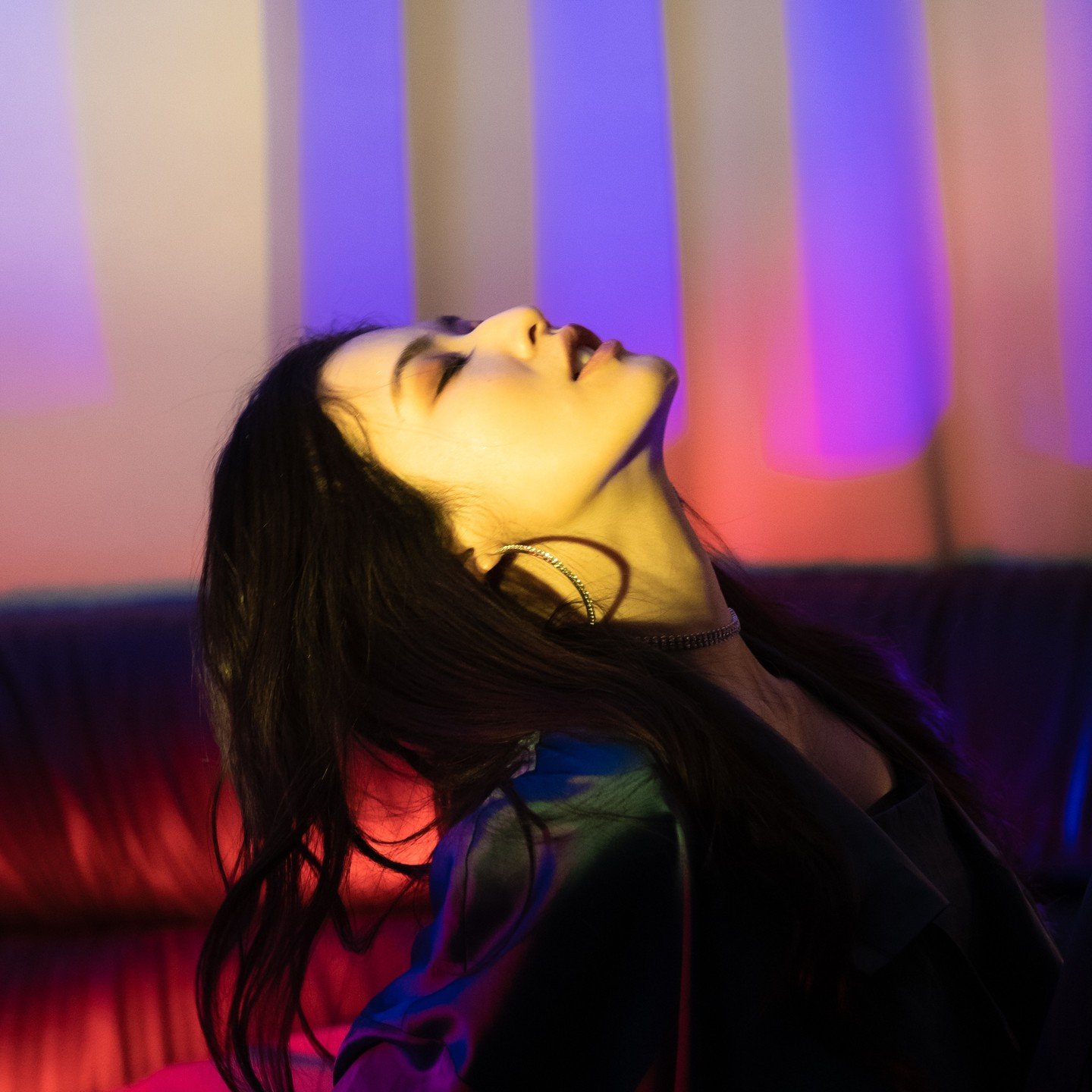 About MIREI
Stemming from her experiences living in both Japan and the United States, MIREI's music is a melting pot of worldwide musical genres. The rising artist uniquely blends elements of pop, J-pop, R&B, electronic, and house to create a global sound that has attracted the attention of listeners all over the world by way of social media.
Through her music, MIREI often speaks up on issues in the Asian music scene that are often swept under the rug, or unrecognized overseas, as well as cultural topics and social issues—making her an idiosyncratic talent and voice of this generation, both musically and lyrically. Teen Vogue says, "MIREI tackles modern-day Japan, shining a light on issues like depression, sexual harassment, and the cultural pressures of conformity that are affecting the country's youth…"
MIREI's English-language debut album Take Me Away finds her collaborating with Queens-based rapper Dai Burger (a dancer-turned-singer who's toured with rappers like Lil Mama), Jersey club king DJ Sliink, as well as producer/songwriters DJ Shiftee and Zak Leever—a direct reflection of the diverse global effort and impact on the project. With the power of the internet, MIREI's courageous messages were heard and embraced beyond borders as her streams skyrocketed to over 15 million total across all platforms.
Additionally, she has released "In The Night-Time" (inspired by her love for Daft Punk and Chill House music) the cover of "No Ordinary Love" by Sade (with proceeds going to the NAACP, a non-profit organization with which MIREI aligns with not only in their actions regarding Asian Americans responding to COVID-19 but also their #WeAreDoneDying campaign).
Not only showcasing her fearless honesty, Take Me Away endlessly reveals the tremendous musical passion that MIREI has pursued almost her entire life. "When I was really young, like three years old, my parents used to bring me to karaoke and sing all night long," she recalls. In kindergarten, she began taking dance lessons, which immediately sparked a fascination with pop divas like Rihanna, and Lady Gaga. Soon enough, MIREI added singing to her repertoire and with the help of Garage Band began making music on her own when she was just 12-years-old.
By age 13, MIREI had caught the attention of a major record label, her first step toward global stardom. While spending her eighth-grade year in New York City, she performed in the prestigious choir Gospel For Teens and took home the top prize at the legendary Amateur Night at the Apollo.
Since releasing music in English internationally in 2019, MIREI has garnered positive critical praise from the likes of ATWOOD, CelebMix, Earmilk, Girls Are Awesome, HollywoodLife, Ladygunn, PopMatters, PopularTV, Spindle, Teen Vogue, The 405, among others.