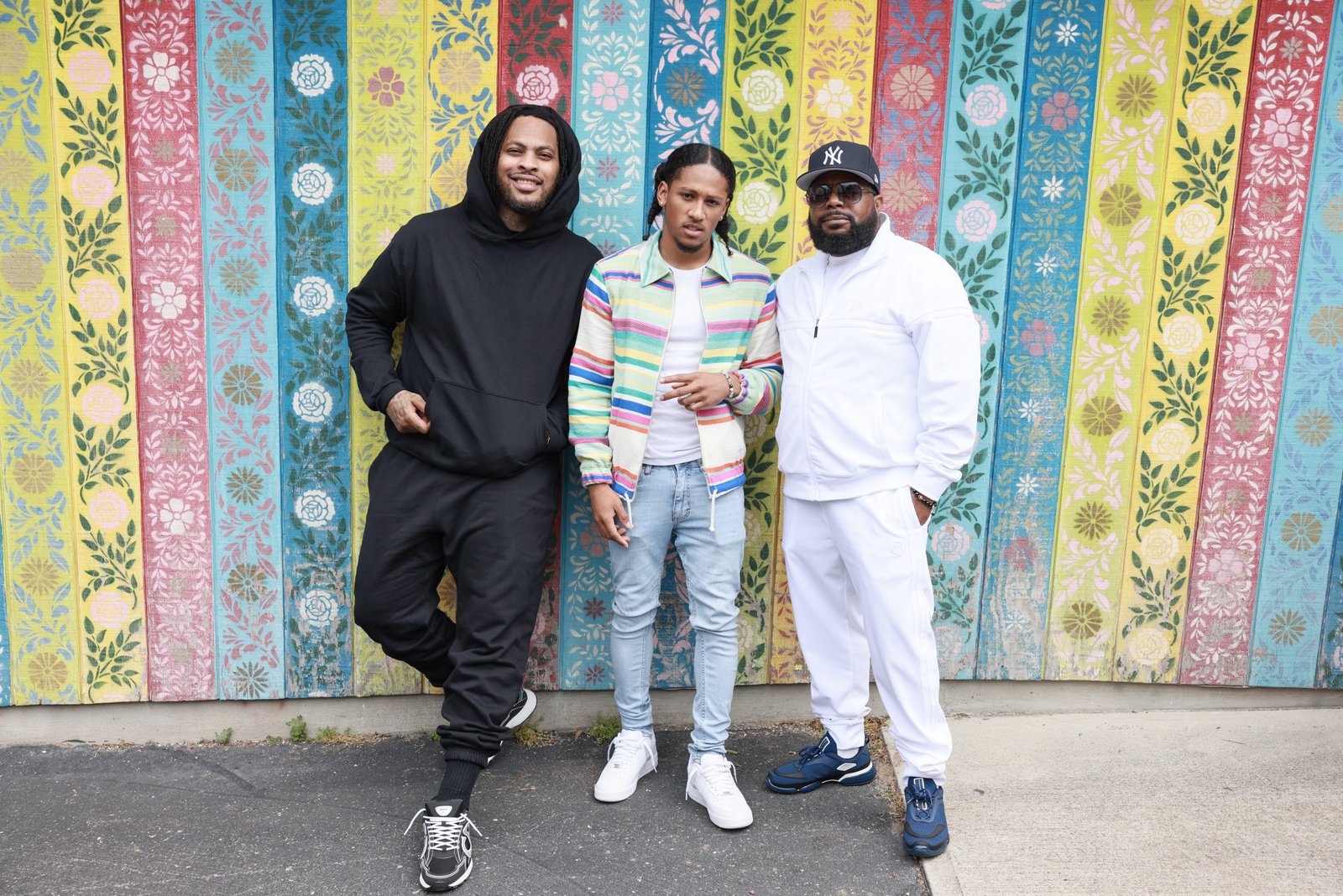 Waka Flocka Flame Enlists Student from BMAC Accelerator as Opening Act in Nashville
The Atlanta Rapper was a Keynote Speaker at the Music Business Accelerator, Powered by Amazon Music, Presented by BMAC, Nashville Music Equality, the Recording Industry Association of America, and Wasserman Music.
Waka Flocka Flame took over Nashville last Thursday with a concert at Brooklyn Bowl and a keynote speech at Tennessee State University, an HBCU in Nashville. Waka started the day as the keynote speaker at the second annual Music Business Accelerator Program at TSU, presented in partnership with the Black Music Action Coalition (BMAC), Nashville Music Equality, the Recording Industry Association of America, and Wasserman Music. Waka and Prophet, Co-Founder / Co-Chair of BMAC, dropped gems of industry wisdom in their words to TSU Students in attendance at the East Iris Studios in Nashville.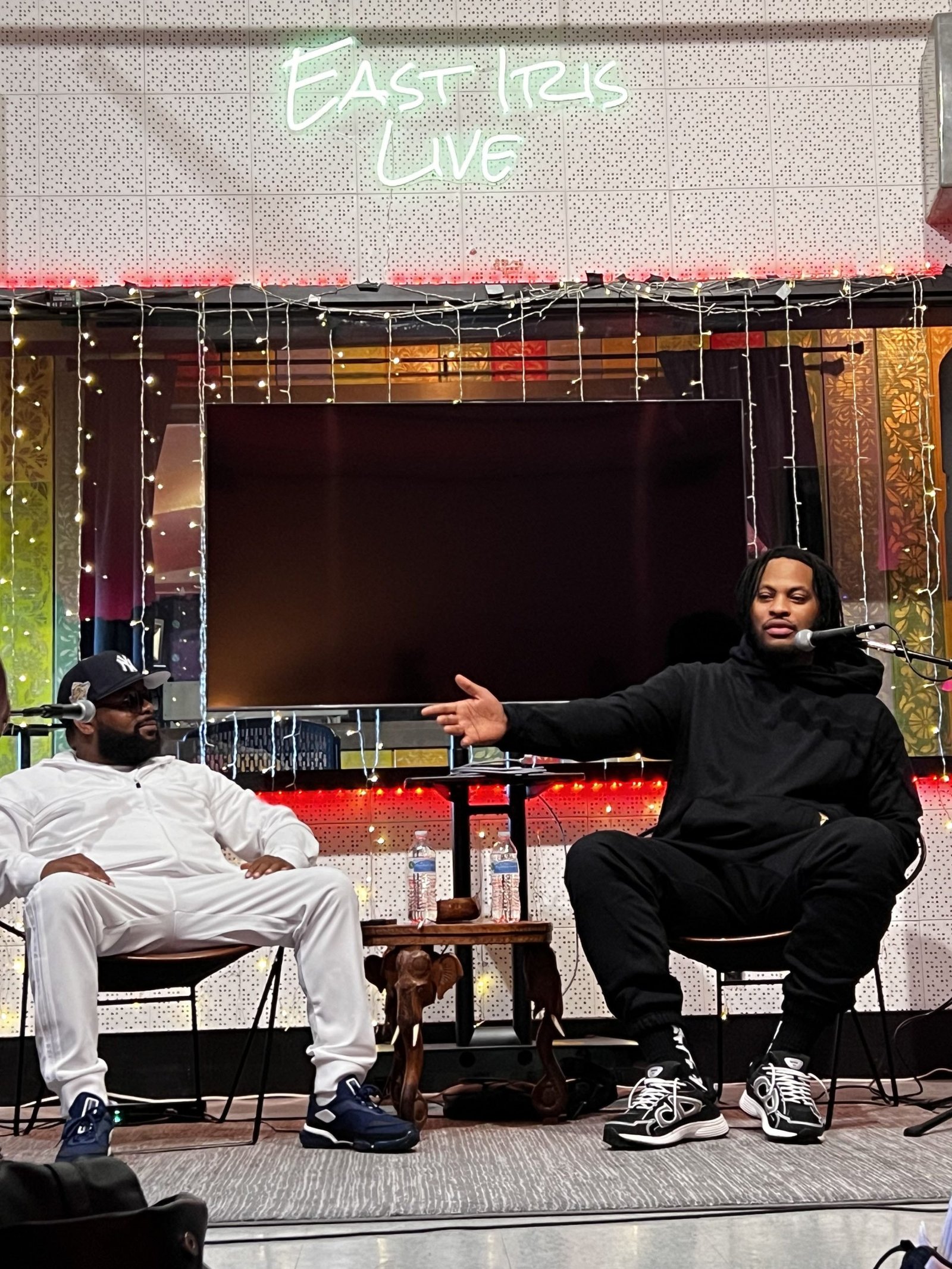 Waka chose one lucky TSU student, Mille Manny, to open his show that night at the Brooklyn Bowl. During his opening performance, Mille Manny performed 4 songs, "All In", "Foreign Lover," "Trumpets and Trophies," and "Peace in You."  After opening with 3 songs, Manny serenaded two audience members who were celebrating their birthdays, closing out his set by giving roses to the birthday ladies. Manny brought in the talents of Memphis Track Boy and LilCeo Josh as producers and writers on various songs.
Waka Flocka Flame closed the night for a sold-out audience at the Brooklyn Bowl with hits like "No Hands," "Hard in Da Paint," "Grove St. Party," and "Wild Boy." Waka immersed the audience in performance, performing from inside and all around the audience.
In attendance were students from the 2023 and 2022 editions of the Music Business Accelerator Program from TSU. The Music Business Accelerator Program, powered by Amazon Music, offers Black college students in Tennessee career resources to help them break into the music industry. With an emphasis on mentorship, the Coalition brings in executives and artists to guest lecture throughout the program. This year's program is sponsored by Primary Wave's BMAC-James Brown Education Fund, a fund announced at BMAC's second Music In Action Awards Gala, that will grow annually and will cover the costs for 30 students to take this elective class for free
Sample highlights coming up for the final week of the Music Accelerator Program:
Monday May, 22: Music 101, hosted by Amazon Music, with representatives Gary Bushrod and Frankie Yaptinchay.
Thursday May 25:  Music Accelerator Program Closing retreat, with Tim Reid,, SiriusXM Host Swaggy Sie, actress/artist Bre-Z, actress/artist Serayah, artist/activist YelloPain, and Tennessee native artist and songwriter Daisha "The Rap Girl" McBribe  at the National Museum of African American Music. Topic: How to use your platform to impact change. Moderated by: Prophet and Senior Vice-Presdient Repertoire and Marketing of BMG, Tim Reid
The 2023 Maymester Music Accelerator follows in the footsteps of last year's successful inaugural program, which placed students in opportune internships across multiple music industry companies, including Wasserman Music, Warner Music Nashville, and LVRN. The program included speakers from various sectors of the music business, including recording artists BRELAND, Blanco Brown, and Joy Oladokun, team members for artists like Post Malone and Mary J. Blige, plus representatives from companies like Wasserman Music, YouTube Music, Goldenvoice, BMG, and EMPIRE. The program concluded with guest lectures from super producer Dallas Austin and recording artist Sir The Baptist, both of whom received an honorary doctorate in music from TSU that month. The last class was held at the National Museum of African American Music, where each student was surprised with their very own gold plaque from the RIAA.
This year's program aims to continue last year's wide-ranging curriculum and impressive list of guest speakers while instilling a strong sense of social responsibilities
BMAC Co-Founder/Chairman, Willie "Prophet" Stiggers,
"The Music Business Accelerator Program continues to expand and the opportunity Waka Flocka and his team offered to up-and-coming artist, Millie Manny, who is a student in this year's class, represents the purpose and potential of this program. Our inaugural program led to several paid internships and full time employment for 4 students by companies in our industry. BMAC will continue to be intentional about bringing this level of programming, resources and access to the next generation artists, executives and business leaders in our communities."
The Head of Diversity, Equity & Inclusion, Gary Bushrod for Amazon Music adds, "What the Black Music Action Coalition is doing to bridge the racial gap in the music business is invaluable work. As an HBCU graduate myself, I am extremely proud and energized by what the Music Accelerator Program is creating for students at Tennessee State and Fisk University."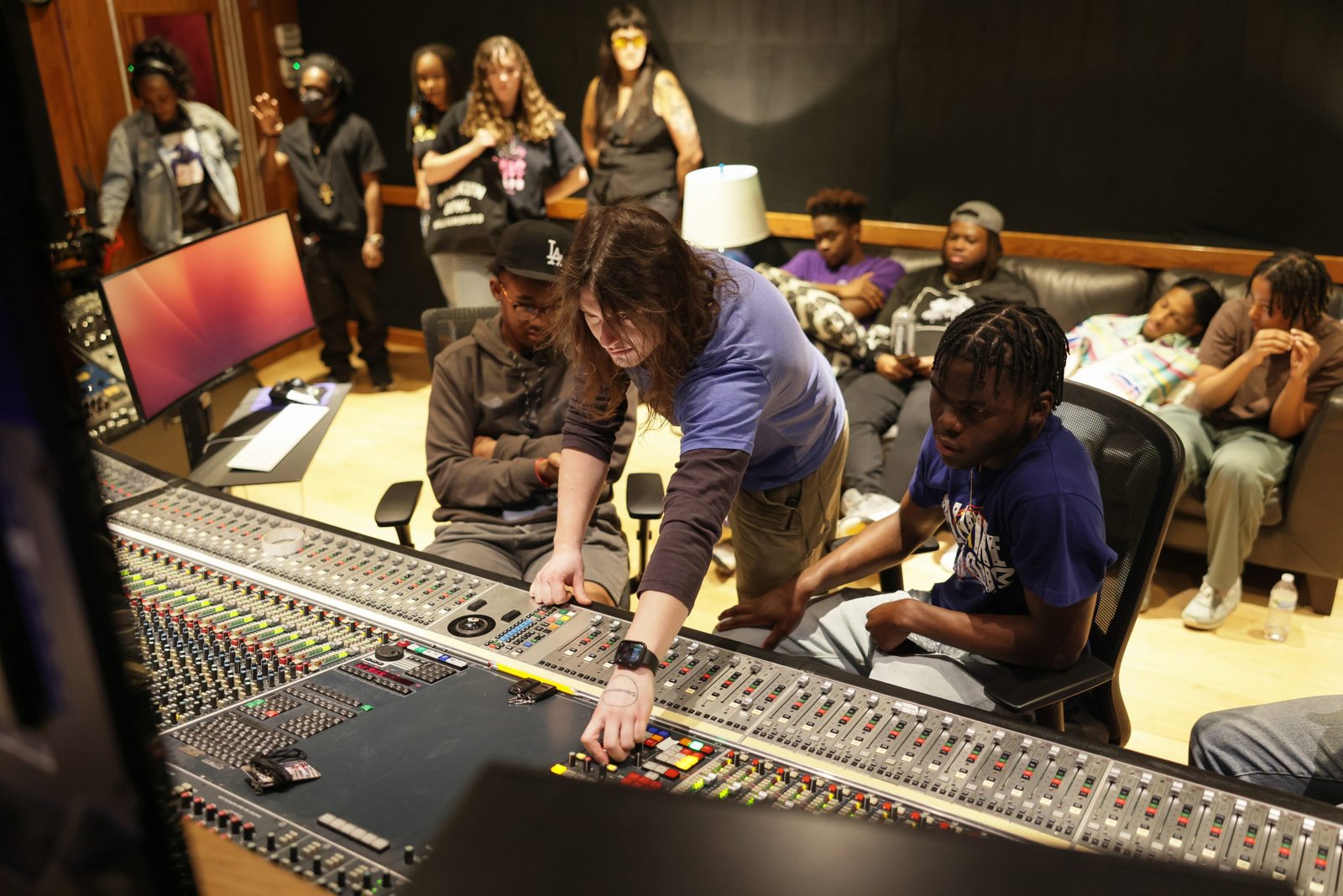 About BMAC
The Black Music Action Coalition (BMAC) endeavors to uphold and actualize the mission of Black Lives Matter in the music industry and reach racial justice not just across labels, publishers, agencies, distributors, and DSP's but throughout society at large.
BMAC works together with leaders from various business leaders to hold their companies accountable and implement a system of checks and balances to ensure change takes root. The group fosters and shepherds various educational, mental health, financial literacy, entrepreneurship, policing, social justice, and political causes that directly impact Black communities.