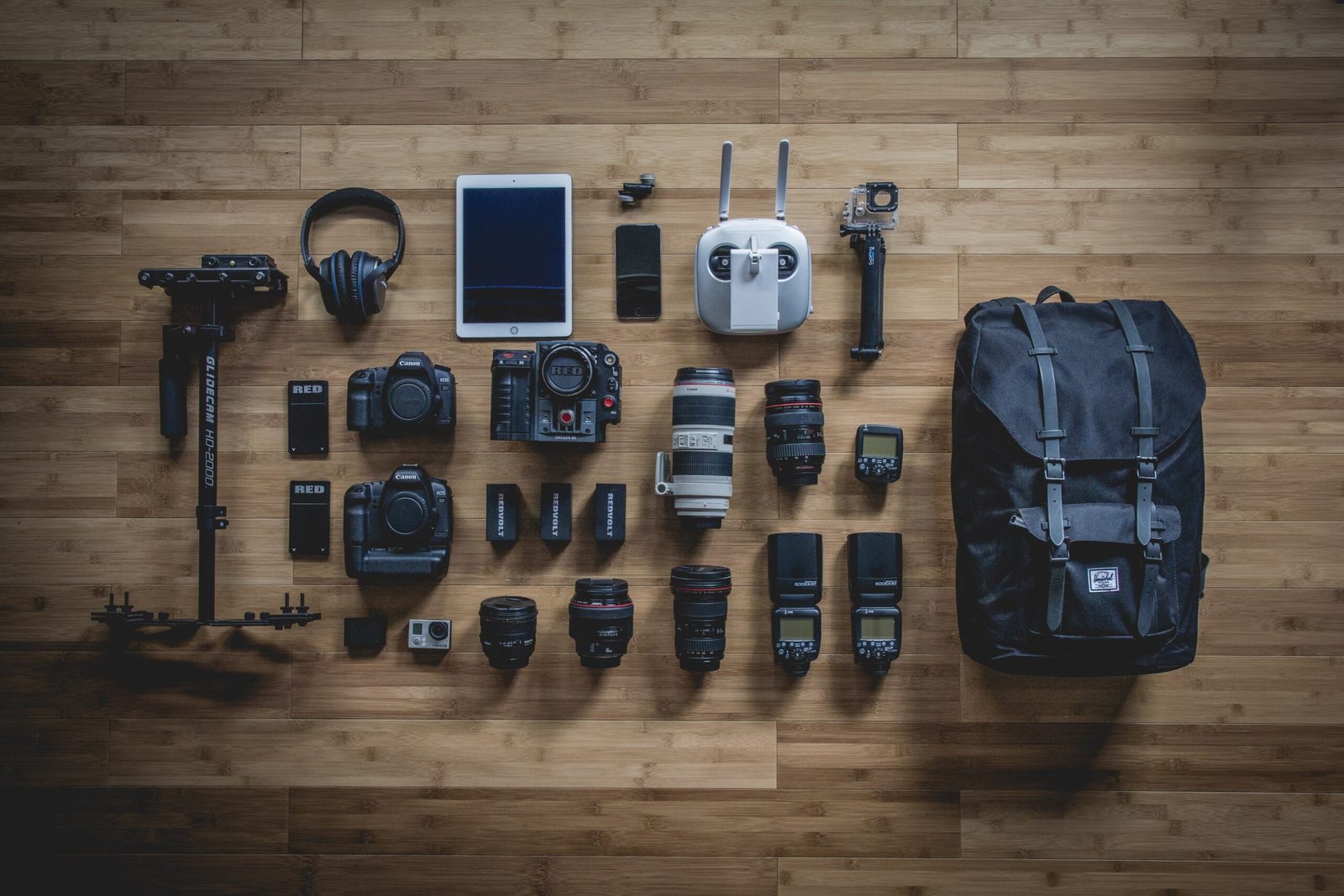 6 Important Pieces Of Equipment That You Should Have With You As A Photographer
If you are an ardent photographer, it is critical to find the right gear that will help you to produce excellent results from your camera.
Before you set out for a photography expedition, you should have the right accessories that can help improve your experience.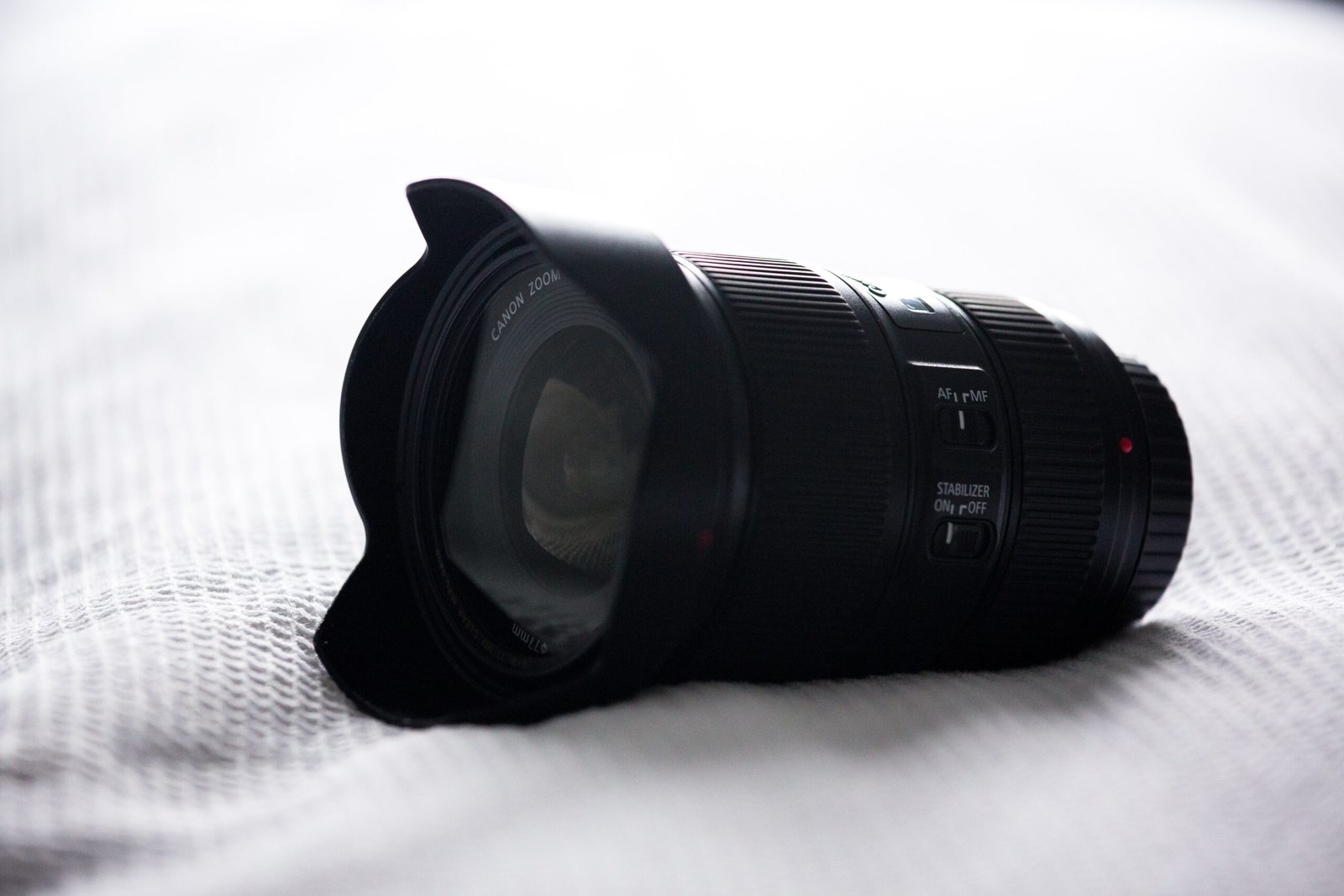 Here are six important pieces of equipment that you should have as a photographer.
Camera Tripod
A tripod is another critical accessory for your camera that you should have if you like photography. A tripod plays an essential role when you want to shoot portraits, landscapes, and photographs for important occasions like weddings. The purpose of a tripod is to keep your camera stable when shooting images. It also frees your hands and allows you to set your camera on auto-shoot. If you want to take longer shots, make sure your camera is mounted on a tripod. The other thing that you should consider is to get the right tripod that can sustain the weight of your camera. Tripods are also useful for selfie shots and night photographs to improve accuracy and precision.
Additional Lens
If you have a camera with an interchangeable lens, then you should get additional lenses. There are different types of camera lenses that help improve your shooting experience in various places. Some lenses have a zooming system, and they can improve the quality of images you take regardless of the distance between you and the subject. There are also lenses that help you to focus on moving objects.
Professional photographers at Chasing Heart Beats explain that you need to improve your shooting skills first before you invest in different types of lenses. If your camera consists of a crop sensor, make sure you buy a lens that helps improve your experience.
Cleaning Kit
A cleaning kit is another indispensable component that you must have if you want to maintain your camera in good working condition. Moisture, dust particles, and dirt can get into your camera lenses and cause permanent damage. To prevent this, you should always clean your camera and other accessories before and after use. Your cleaning kit should consist of microfiber cloths, a cleaning solution, and an air blower. The most expensive mistake that you can live to regret is to neglect your camera. You also need to ensure that your camera is free from moisture if it does not consist of waterproof material.
Camera Strap
A camera strap is a simple but amazing accessory that you must have. Other cameras come with straps but if yours does not have, make sure you get this vital component. A camera strap is comfortable, and it is also adjustable. You can hang the strap around your neck, and it is designed to protect your camera against damage when you are moving in rough terrain. You can also access your camera easily when you discover a captivating scene that you may want to capture.
A Laptop
Another important thing that you should have is a laptop that you will use to store your pictures. When your SD memory card is full, you will need to transfer your photos to a computer with large storage space. Additionally, you can also use your laptop to edit your photos so that you can convert them into different formats depending on your needs. It is essential to invest in the right photo editing software if you want to become a professional photographer. When choosing a laptop, make sure you choose the ideal portable device. You should also take into account the size of the hard drive since photos occupy a larger space.
A Camera Bag
When you have acquired all other necessary items that you may need for photography, make sure you get an appropriate camera bag. When choosing a bag, you should ensure that it is portable and has sufficient space to hold your accessories. You also need to ensure that your bag has pockets to hold small items. More importantly, make sure that the backpack is durable and waterproof to protect your camera. If you intend to carry your laptop, make sure that you get the ideal bag that accommodates all your gear.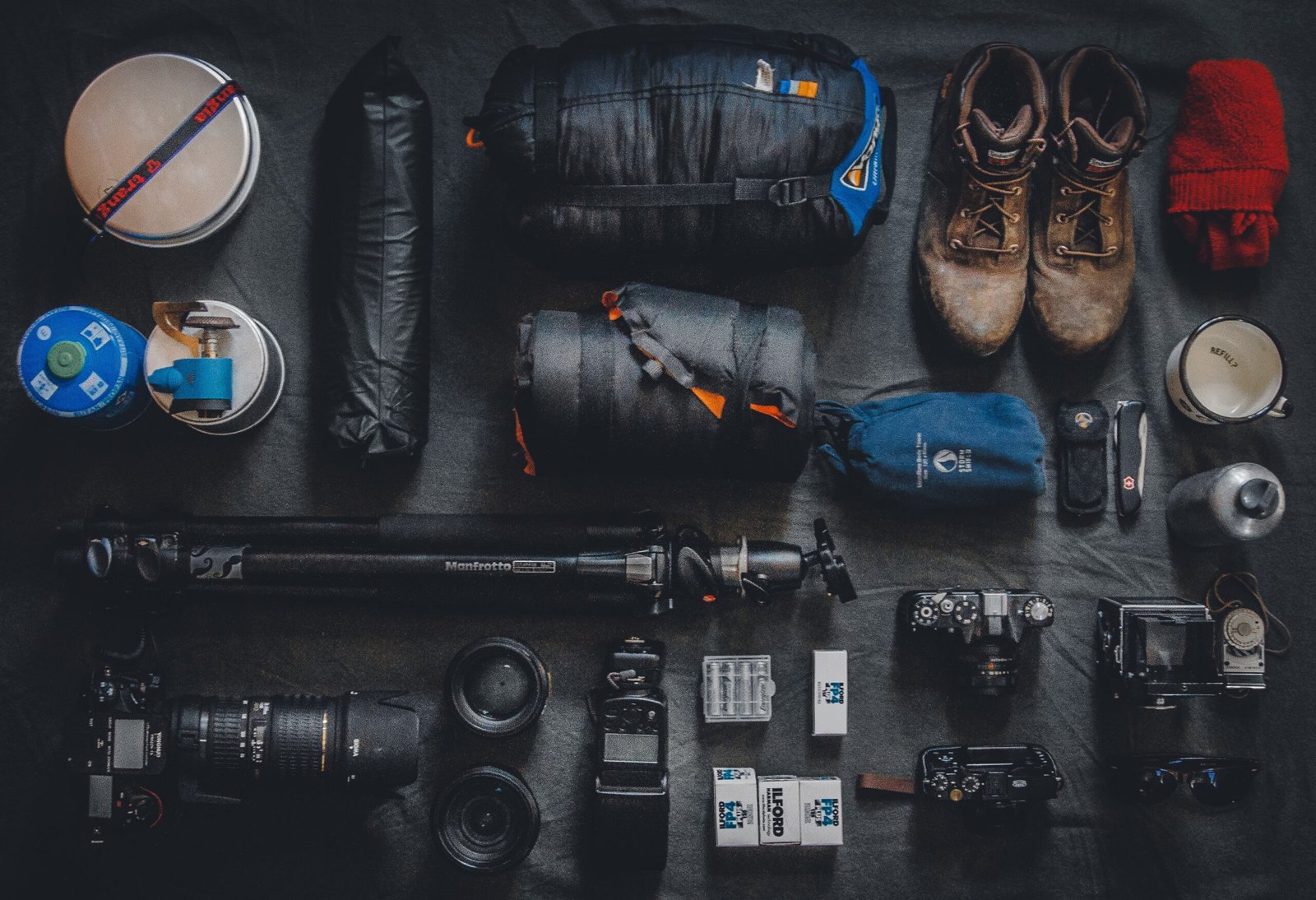 Photography can be an exciting hobby that can also be expensive. You will need some equipment that can help you to shoot perfect photos that help suit your needs. If you are a newbie in the field of photography, you may not need to buy everything. Some of the common items that you may require include a tripod, camera bag, strap, lens, and batteries. However, your ultimate choice of equipment depends on your personal preferences.