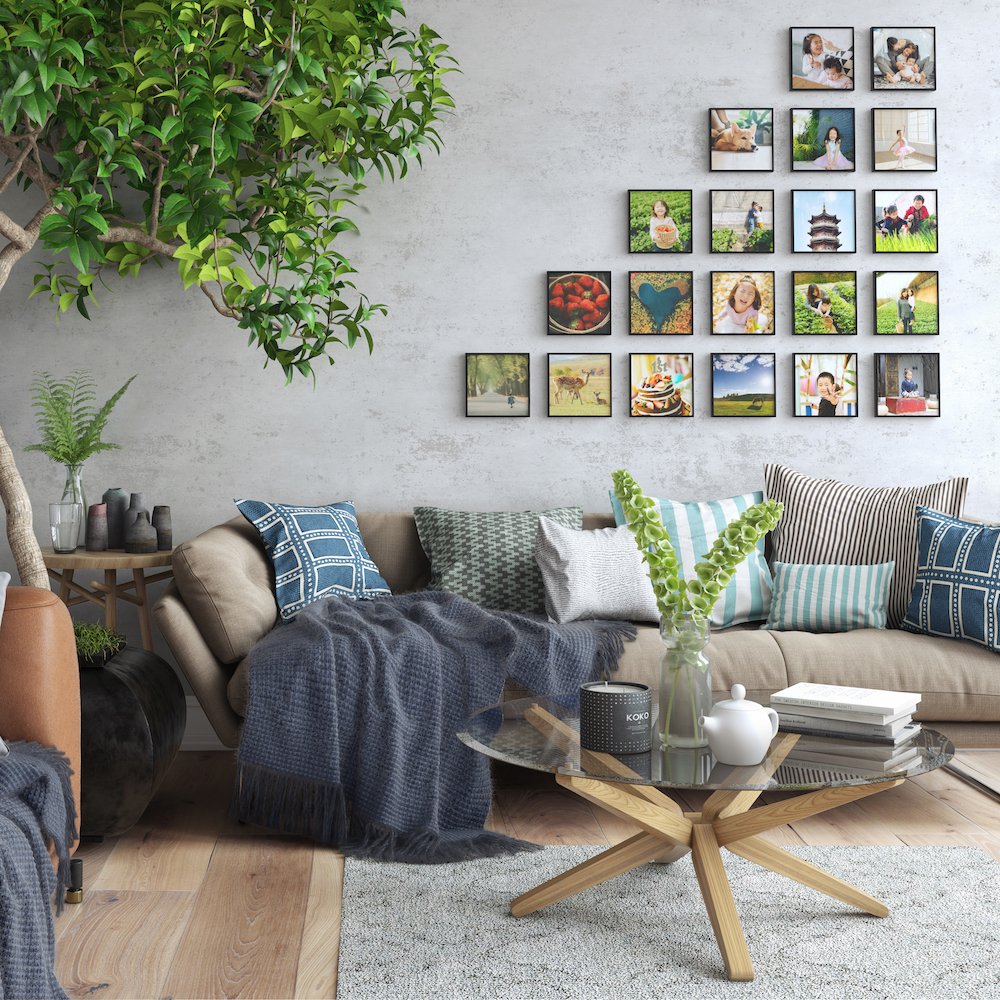 Mixtiles Brings Instagram To Life
While many of us have had to spend a significant amount of time at home this year, Mixtiles has helped people sprouse up their homes with an affordable and hassle-free way to re-decorate and transform their walls.
You probably have photos of people you love on your phone. With Mixtiles, you can get them on your wall.
Mixtiles ships orders for free and tiles arrive in just days (that's right – no need to leave home for this DIY project!). Costing as little as $11 a print, the company produces an average of 20,000-25,000 tiles per day, with over 5,000+ five-star reviews across iOS and Android.
They're made from your photos and are ordered through this app! You can unstick them and move them around whenever you want, and there's no damage! Mixtiles are beautiful photo tiles that stick to walls.
With their patented adhesive backing and a special design that actually uses the weight of the frame to hold itself against the wall, there's no worry about them falling. And if you don't like the layout after a while, just take them off the wall and restick them in a new position.
Since Mixtiles go on and come off the wall so smoothly with their sticky backs, it leaves no damage to the wall.