Kaleidoscope
Intricate layering of geometric shapes, formations that move and dance from the differing angles; the kaleidoscope is the inspiration for this range.
Contrasting colours and the idea of layering these shapes is referenced through the tiered designs as well as the knitwear styles. Sparks of lightness and darkness are represented from the gradation of colours viewed in a kaleidoscope. The range is composed of biodegradable, natural and innovative materials.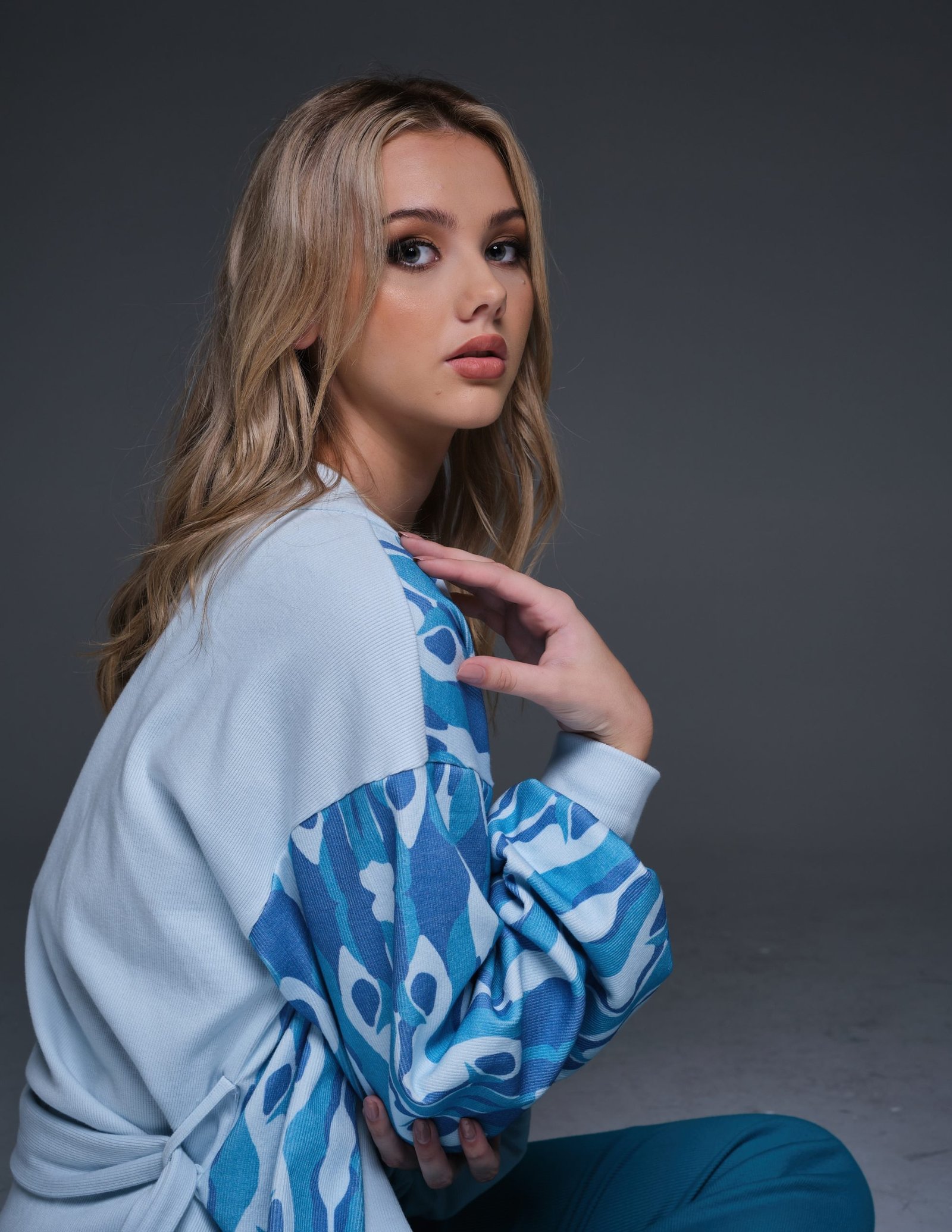 Kyah Halitta (pronounced k-eye-ah ha-lee-ta) stands by the philosophy of optimism, excitement, and women empowerment. It is a brand that is dedicated to uplifting the feminine power and finding fun and sustainable ways to wear clothing. We value our manufactures and the team we work along side to produce these items; we ensure the quality of their lives are fulfilled through the high level of working rights they are granted. Kyah Halitta's Ready To Wear manufacturers are proud members of SMETA (SEDEX Members EthicalTrade Audit), ensuring the best practice and guidance in all areas of business. Its global collaborative platform provides an effective solution for sharing ethical data among business partners, supporting an effective supply chain management and improvement of practices.
The brands' ethos is, do something your future self would thank you for, and this can be interpreted in a few ways. It can be regarding sustainability, which the brand is emphasizing, perhaps recycling, or growing your own vegetables to make a positive change to the environment. It can be about yourself, perhaps giving more self-love, talking to yourself positively, believing in yourself, setting goals and working towards them. It can be to others, nurturing relationships, being kind, honest, helping others when they need it. If everyone takes a small step to take something positive every day, the impact would be huge.
The creative team invites you to enjoy the Kaleidoscope range.
Photographer: Mitchell Chooi | IG: chooiwm
Model: Abi-lee Gards @Bettina management | IG: abigards_
Fashion Designer: Kyah Halitta | IG: kyahhalitta |  http://www.kyahhalitta.com
Makeup Artist: Marie Le | IG: mariele_mua | https://www.marielemua.site/