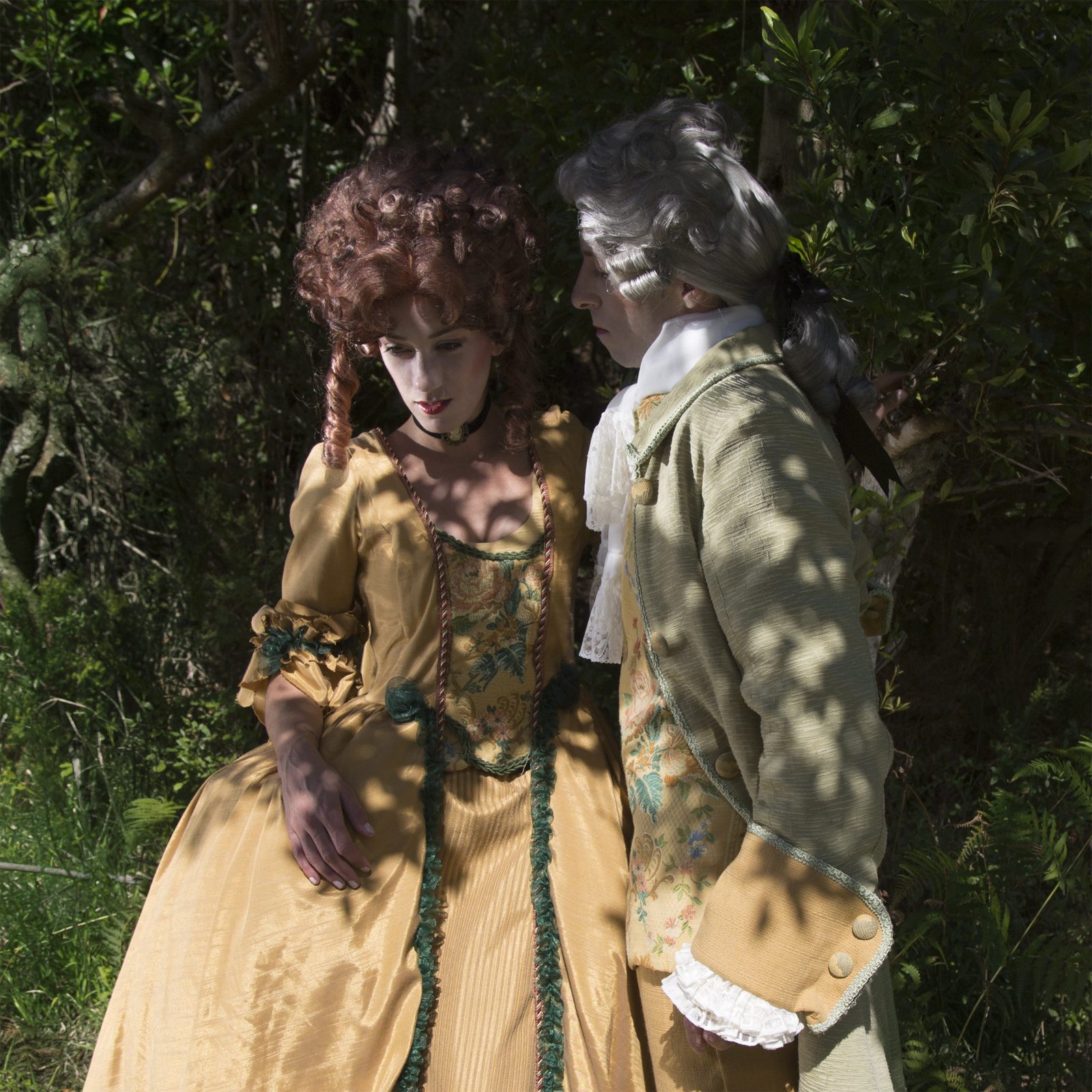 Rococo
Rococo (2018) is a series inspired by the artistic movement of the same name, which took place in France in the 18th century.
The Rococo is usually defined as an individualistic, antiformal and court art that was characterized by the choice of light, bright and soft colors. It also tried to reflect the pleasant, exotic, sensual and refined aspect of life. The series respect all these bases of this artistic style.
The costumes of this session have been designed handmade with fine Italian fabrics by Juan Carlos Martin, being an exact replica of those clothes of the time. It is an item of very elaborated and striking clothing which requires very precise work.
Some images have been enriched with some atrezzo that imitate the typical elements of the aristocratic society such as frames, columns and flowers, while other photographs are more focused on the characters themselves and their way of acting.
The characters of Rococo, who are trapped in their own love affair, pose to the camera with elegance and self-confidence in a natural context. They are fresh and vivid representations where you can breathe the sexual tension between the protagonists. Thus, the man is represented as a beau who courts a lady with a beautiful and voluptuous body, and she becomes the daring cause of the inspiration.
Photographer: David Rodríguez | Instagram: @davidofficialclub
Models:
Virginia Díaz | IG: @keyvirken
Miguel García | IG: @mineggp
Wardrobe: Juan Carlos Martín