Etymotic's Noise Isolator Earphones
It's a noisy world and background noise isolation is needed now more than ever.
With mk5 Isolator earphones, there's no need to turn up the volume to overcome outside sounds. Now every detail in the music can be heard clearly.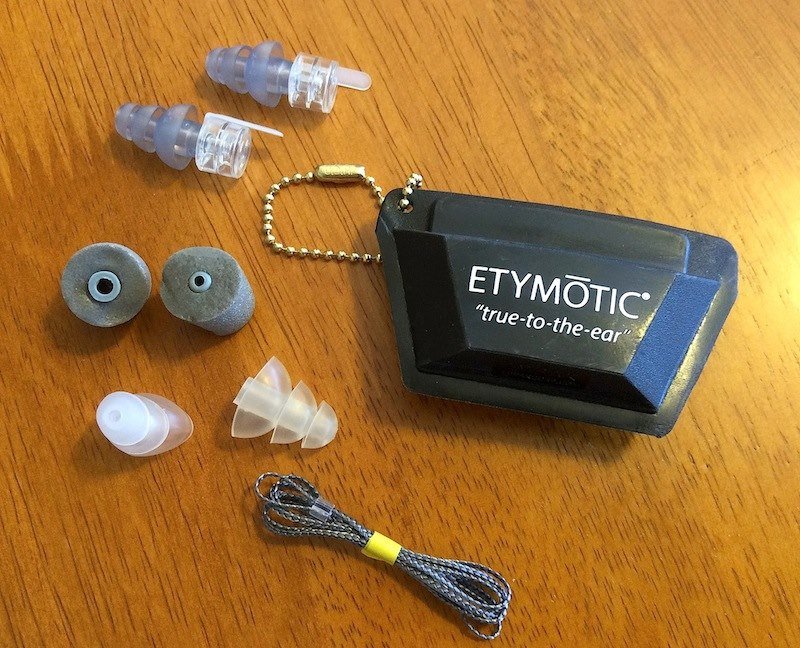 Etymotic's mk5 Isolator Earphones are the newest addition to the company's high-fidelity Isolator earphone series, an extension of its original 6i earphones. Featuring Etymotic's renowned sound quality, the Isolator Earphones are a great choice for today's active lifestyles. They tune out ambient noise, so every detail in the music can be heard.
The Isolator matches the ear's response for natural sound reproduction
Low-level passages and the soft dynamics of music are heard clearly
Ideal for personal listening and in-ear monitoring
Powerful drivers in compact capsules
All Etymotic earphones seal the ear canal and provide noise isolation, but the mk5 does it in a low-profile case at a great low price.
Best Sound Accuracy
True high fidelity requires sound to be reproduced as close as possible to live performance. Etymotic's earphones and headsets have the highest response accuracy of all in-ear earphones and headsets. Etymotic is the only company that publishes accuracy scores.
Best Noise Isolation
Etymotic's earphones have the highest noise isolation of all earphones, as measured by an independent laboratory accredited by the National Institute of Standards and Technology. Reduction of outside noise lowers the risk of listening at unsafe levels.
Why Etymotic?
Etymotic designs products to measure, improve and protect hearing and enhance the listening experience of music lovers everywhere. Founder Dr. Mead Killion, an audiologist, engineer, inventor and jazz musician, leads Etymotic's engineering team. Together, audio engineers, musicians and audiologists at Etymotic have generated over 100 patents issued and pending. Etymotic has the distinction of being the first company to develop and patent noise-isolating, high fidelity in-ear earphones.