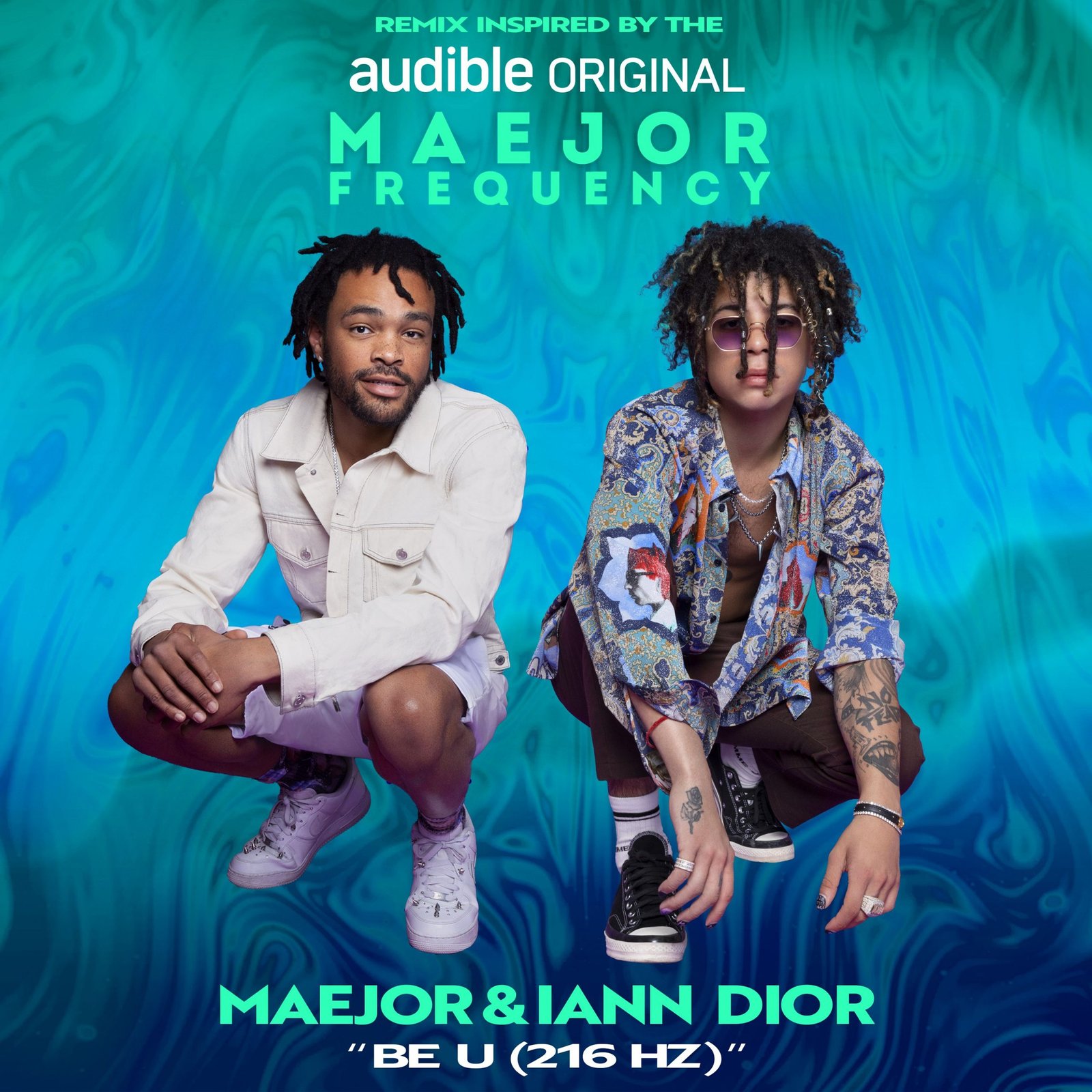 Iann Dior And Maejor Release New Single: Be U (216 HZ)
Audio content and production studio, Audio Up, has come together with multi-platinum selling and chart-topping recording artist iann dior and Grammy-nominated heavyweight record producer, singer, and songwriter Maejor for the release of a new single, "Be U (216 HZ)," available across all streaming platforms via 10K Projects.
Written and produced by Jared Gutstadt, Meajor, and Jeff Peters, the track is a remix of music derived from the hit health, wellness, and intentional sound frequency podcast, Maejor Frequency, an Audible Original hosted and executive produced by Maejor and executive produced by Audio Up.
Set to an octave of 216 HZ, the track has an octave frequency resonance with 432 HZ, a tuning that has been proven to promote peace and well-being, and has been called the harmonic intonation of nature. The collaboration bridges the gap between the independent label, podcast giant, and these two global artists, and marks the first time the health and wellness space has ventured into the pop music realm via sound.
"Be U (216 HZ)" marks Audio Up's second collaboration with both dior and Maejor. In 2020, dior was cast in the smash, four-part Audio Up produced podcast Halloween In Hell, which also featured his original track "Empty Souls." Maejor stars as the host of the #1 Audio Up
produced health and wellness podcast, Maejor Frequency, which was released exclusively through Audible this past January. Featuring original music from Maejor, the podcast explores the health and wellness space in a new and innovative way. After being diagnosed with rare blood cancer CML, Maejor sought traditional medical treatment, while also exploring the healing powers of sound. The show follows Maejor as he travels the world, and experiments with a variety of different sound frequencies to develop and encourage wellness, with the goal to bring intentional frequency into the mainstream.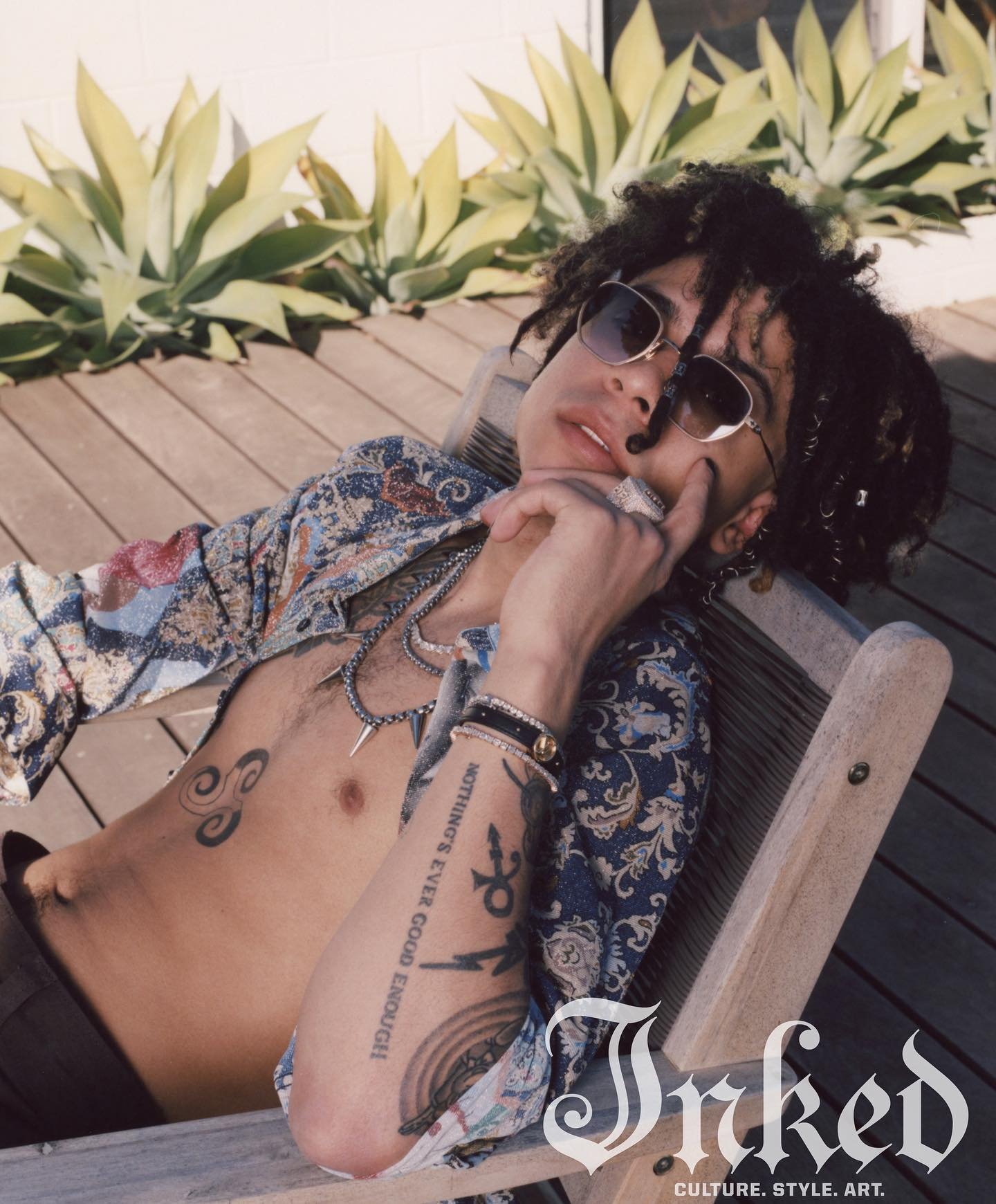 "Be U (216 HZ)" is available today across all streaming platforms. Get the track HERE.
Maejor (Brandon Green) is a critically acclaimed record producer, singer, and songwriter. Hailing Detroit, MI, Maejor has written and produced music for a wide variety of A-list recording artists including, Justin Bieber, Drake, Frank Ocean, Ciara, T-Pain, and Area21, alongside Martin Garrix. Maejor's solo breakout came in 2013 with the release of his single "Lolly", featuring Juicy J and longtime collaborator Justin Bieber. The song peaked at number 19 on the Billboard Hot 100 and received high critical praise. Maejor has also produced music for national campaigns including Pepsi and the Boston Celtics, has scored film soundtracks for Bratz: The Movie, The Princess and the Frog, and Think Like a Man, and has produced music for video games including NBA 2K and FIFA.
iann dior most recently released his latest album on to better things on January 21. The album showcases his musicality, tapping into his alt-pop/rock sensibilities while still maintaining his capabilities as a rapper on trap-influenced tracks like "i might" and "v12" ft. Lil Uzi Vert. The album has amassed over 180+ million streams and upon release landed the lead album on the "New Music Friday" roundup on NPR's "All Songs Considered" Podcast, who praised dior for "making a run at world domination with a seamless, genre-blurring mix of guitar rock, pop and rap." The album received additional critical acclaim from Rolling Stone, Pitchfork, and NME, who hailed the project as "a bigger, more confident statement, and a perfect ode to the evolution of pop-punk."
Previously, dior earned a Billboard Hot 100 #1 for his feature on 4x Platinum hit "Mood" with 24KGoldn, which spent 33 weeks inside the Top 10 and has amassed over one billion audience spins at radio and over one billion streams on Spotify. He added to his accolades 2 VMA nominations for Song of the Year and Best Collaboration, Billboard and iHeart Radio award nominations, four RIAA-certified gold singles, and collaborations with everyone from Travis Barker to Clean Bandit to Lil Baby. With all of these achievements under his belt, iann dior has become a genre-agnostic force to be reckoned with in pop music today.
About Audio Up
Audio Up is a podcast content production studio, housing a world of infinite, audio-based properties. Headed by Audio Up CEO and Adweek's 2020 Podcast Innovator of the Year and Podcast Producer of the Year recipient, Jared Gutstadt (formerly of the Jingle Punks), Audio Up is building an ecosystem of premium entertainment content within the music and audio space. Their fictional scripted podcasts include a Marvel-like universe of musicals, where the records themselves become the story foundation. With these groundbreaking properties, Audio Up's goal is to create a new and innovative form of IP and bring audio blockbusters to life.
Current scripted properties include the 2021 Webby nominee Make It Up As We Go with Scarlett Burke, Miranda Lambert, Lindsay Ell, and other huge country entertainment; recent Webby honoree for Best Limited Entertainment Series Podcast Halloween in Hell with Machine Gun Kelly, 24kGoldn, and iann dior; and Strawberry Spring, the first-ever adaptation of the classic short story by Stephen King, which was the number one trending podcast globally upon release, starring Garrett Hedlund and Milo Ventimiglia. Other current podcast properties include the riveting top 20 crime podcast Where The Bodies Are Buried, Michael Cohen's new chart-topping podcast Mea Culpa, and recent Webby honoree in Podcasts: Interview/Talk Show, "Going to Bed with Garcelle" with Garcelle Beauvais.