It's Time To Start Picking Out Gifts For Those In Your Life
Some people find purchasing gifts to be super easy and straightforward, whereas other people find it extremely difficult.
At the end of the day, it comes down to how well you know the person, and how easy they are to buy for. Sometimes buying gifts isn't difficult, but the person is difficult to purchase for, and that makes things so much more stressful. Instead of letting it get to this point, you should take the time to plan out what you're going to get for the important people this year.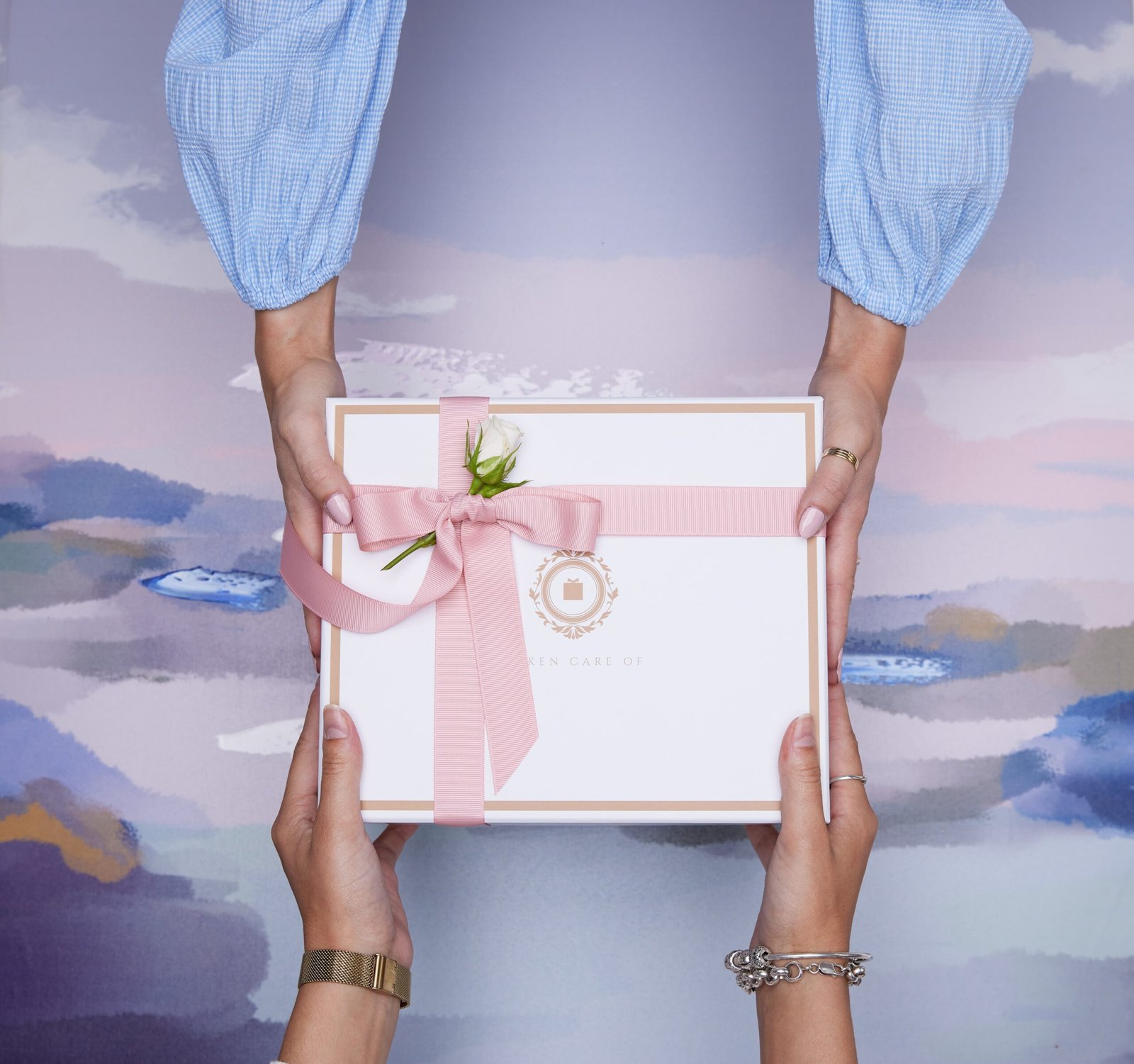 In this article, we're going to be giving you some ideas, so keep reading down below if you would like to find out more about this.
Something Personalized
One of the things that you should consider is getting something personalized. This always shows that there has been a certain level of thought that has been put into the gift, as you had to take the time to have their name or something engraved into it. This could be anything from a piece of jewelry, to a box to keep their trinkets. It doesn't matter what the gift is, but having it personalized takes it to a whole new level which is exactly what you should be hoping for.
It's extremely difficult to go wrong with a personalized gift, as people are always saying it's the thought that counts. Think about how you would feel if you were to receive something that was personalized. We're sure that you would be grateful at the thought that had gone into the gift, even if you weren't particularly enamored with the item itself.
Something Commemorative
Another option that some people don't think about often is commemorative objects. These actually make fantastic gifts because they are other thoughtful gift that people will appreciate. When it comes to things like this, some people might not understand the appeal, but you don't need to if you know that the person you are gifting them to will. An example of this would be if you were to look into commemorative coins that you can purchase online. It might be to commemorate a monarch, it might be to add to a collection that they have, or it might be to commemorate something entirely different. But, the thought is there, and if you know that this is their kind of thing, it can be the perfect gift.
You can even get pieces of jewelry made for the people in your life if they have had a pet that has passed away or something similar. It might bring tears to their eyes, but they will be tears of joy that they have a piece of them with them forever.
A Piece Of Tech
While tech is a little on the expensive side, you might be perfectly happy to pay this price, especially if it's for your kids for example. When you have children, the latest tech is always going to be appealing to them, or some kind of tech that they do not currently have. The same can be said of the adults in our lives though. Your partner might want a smartwatch for the next big occasion, and these are not cheap. But, you do have options when it comes to purchasing tech. Some online stores will sell particular pieces cheaper than others, some will offer finance options and so much more. It's just a case of setting yourself a budget and not exceeding it.
In some cases, you can even take a look at alternatives to the particular brand that has been asked for. What we mean by this is that if your kids ask for an iPhone particularly, ask them why this one. If it's too expensive, ask them if they would be happy with something similar and see what they say.
A Luxury They Won't Buy Themselves
When you are around someone often enough, you will start to learn that there are certain luxuries that people will not buy themselves. The reason for this is often that it's too much money and does not fit into the monthly budget. When this happens, it should give you some kind of idea of what to purchase for the next big occasion. Of course, we recommend that you stay away from things that are taboo, just to be on the safe side. You don't want to embarrass anyone when giving them a gift.
Those little luxuries are some of the best gifts that people can receive, as they are things that they wanted but don't feel as though they can purchase for themselves. Try to think carefully, and make a list throughout the year so that you have plenty of ideas when the time comes to start purchasing.
Basics Are Always Appreciated
You never know how much the basics are appreciated until you receive them, and the same goes for everyone else. Things like deodorant and perfume (just make sure you're looking at the type that they like), throw blankets, candles, essential oils, and so on are always going to be a big hit. While we all complained when we were younger about getting fluffy socks for Christmas, it's something that we love to receive now! They are the perfect gift for the cold season, as they make you feel all warm and cozy.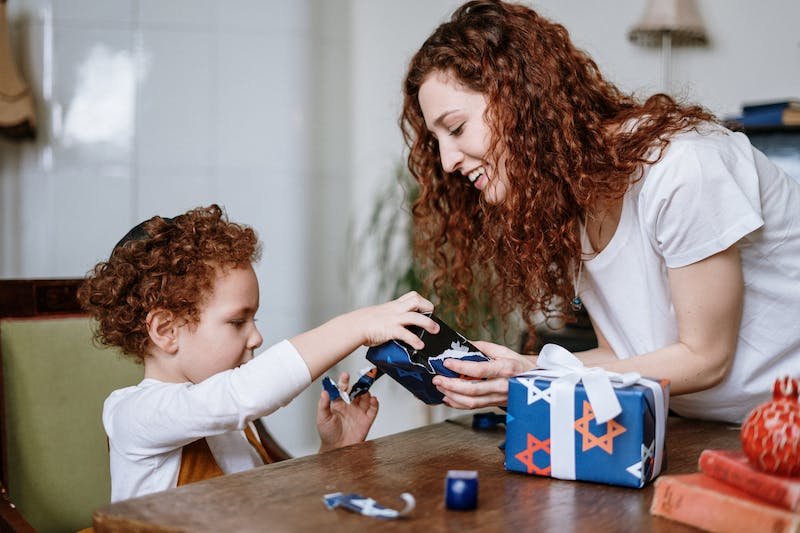 We know that it's unconventional, but you could always just try asking the people in your life if there are any basics that they would like for their upcoming occasion. They might say no, or they might tell you that they would love something specific. Of course, some people don't like asking as they feel as though it spoils the surprise, but it's better to get something that you know they want than to waste money.
Don't Be Afraid To Be Bold
Another option that you can take is to go bold. Have you ever heard of the phrase go big or go home? That can apply to anything in your life, even when purchasing gifts. What we mean in this context is that you can purchase something that you aren't 100% sure about if you think that they will like it. At the beginning of this article, we mentioned that it's the thought that counts more than anything else, and that is still true which is why being bold isn't a bad thing to do. Sometimes, we come across things that we believe someone in our life will love, but it turns out they're not the biggest fan. Sometimes risks pay off and sometimes they don't, but that's just the way that life works.
Being bold means that you are willing to go out on a limb, look for the gifts that you think they will like, and purchase them without help. Being a little different also means that the people in your life won't receive the same kind of gifts every single year, for every single occasion which is a good thing. Nobody wants to get the same things all of the time, so being bold might actually be your best bet as far as gift buying goes. Just don't stray too far from the kind of things that you know they like, and don't drift into the territory of things that they don't.
If You Know Them Enough To Purchase Clothes
If you know the recipient well then don't be afraid to head out and buy them some clothes. If you are buying for family members or your other half then this is a great idea as you won't go wrong. If you have known them for a long time then you shouldn't even need to ask them what style and type of clothing they wear. You will already know this, and their favorite colors. The recipient will love and be appreciative of anything they are given as it saves them buying it themselves. Remember, you don't have to go into debt or remortgage your home buying people's clothing. There are thrift stores, basic clothing stores, and sales throughout the year. If you buy clothing in the sale then you will need to be sure that they will fit as you may not be able to bring them back. This is true for underwear and swimwear, especially if the sticky tab has been removed or messed with.
We hope that you have found this article helpful, and now see some of the things that you could consider when it comes to picking out gifts for those people in your life. If they have a birthday coming up, or perhaps you are starting to get ready for Christmas, now is the time to start planning out what you're going to do. The last thing that you need is to rush around at the last minute because you're not sure what you're supposed to get and you feel like everything is ruined. Planning is key, and now you can do this! We wish you the very best of luck, and hope that you manage to get the perfect gifts for those people you love.