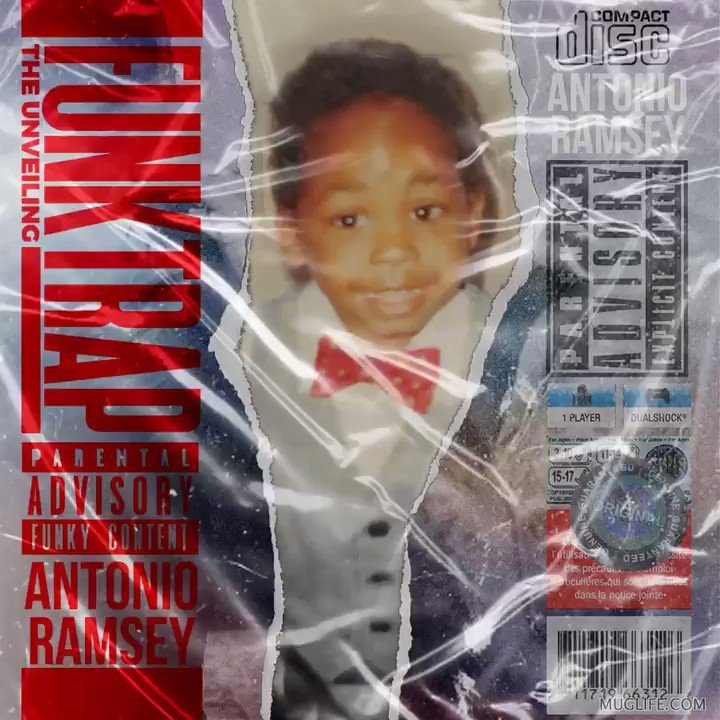 Antonio Ramsey Announces The Release Of His Debut Ep, "Funktrap: The Unveiling"
The six-song funk/trap/vibe-filled body of work will be released globally on October 11th via all steaming outlets.
Earlier this summer, Antonio released the in-your-face single, "Trash", to rave reviews. Prior to that, he introduced the smash and well-received song, "Rituals".
"FunkTrap: The Unveiling" is the product of determination, faith, and not giving AF! I wanted to create something that felt authentic to me, that other people in the world could relate and rock to," says Antonio. "Whether it's the guy that caught his girl banging on his Gucci throw or the girl who wants to know what the hell happens to y'all rituals. There's something for everybody and I'm glad to finally be sharing FunkTrap with the world!"
"FUNKTRAP: THE UNVEILING" Tracklisting:
1. Skurt Skurt (featuring Hopp)
2. Rituals
3. Trash
4. Swim
5. 2 Way Street
6. All Night Long
Antonio Ramsey, aka Mr. Funk Trap, is currently on the road on the highly energetic "The Unveiling" promotional tour in support of the upcoming EP release; stops include New York, Los Angeles, Atlanta, Philadelphia, Washington DC, and Chicago just to name a few.
What becomes of a striking vocal talent that was born and bred for entertainment in South Florida, polished and primed in Atlanta, and is currently being presented in the Los Angeles performance sect? Undoubtedly, the debut of a conceptual new genre, "Funk Trap", and a comprehensive new talent, Antonio Ramsey, who's destined to dominate the charts and update what we now know to be the soulful sound of today's man.
The raspy baritone has opened shows and shared stages with fellow celebrated performers, including Fantasia, Lyfe Jennings, Anthony Hamilton, Bobby Brown, Vivian Green, Bobby V, Chubb Rock, and more. Ramsey entered the music industry with his debut single, All Night Long. It's a mannish, bass-ladened promise to unabashedly "give it all he's got" all night long. The accompanying video, shot between a desolate California desert and a sex-charged hotel room, is tearing through the social-sphere, drawing fans into the look, feel, sound, and overall experience that is the 20-something-year-old crooner with boy-next-door charm.
Ramsey, who is heavily inspired by James Brown and Jodeci, has made cameo appearances in projects on MTV, BRAVO, and NBC. This year will continue to usher in performance and portrayal opportunities, from new music to forthcoming movie roles.