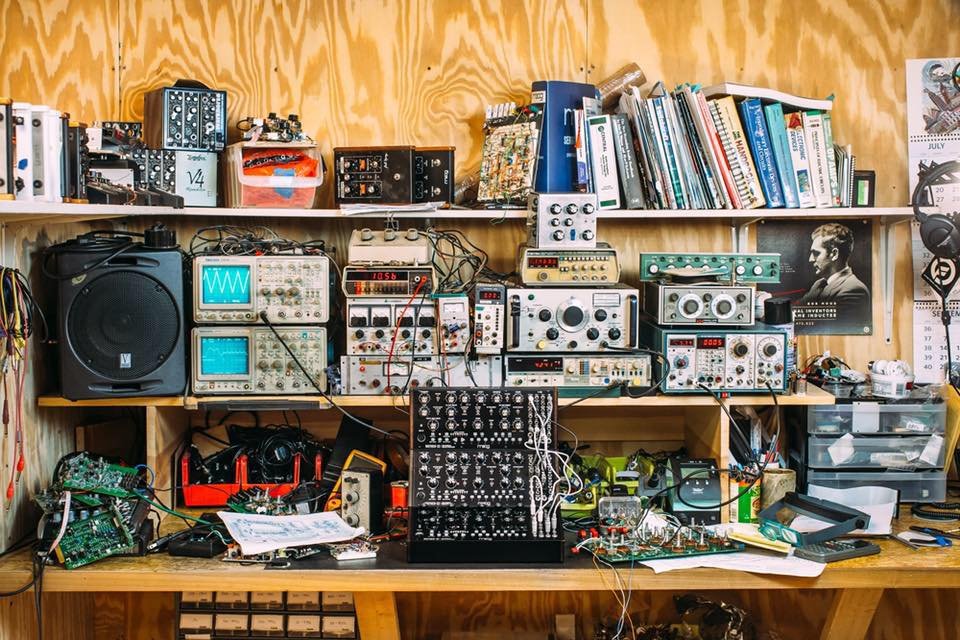 Moog One: Moog Music's Most Innovative Instrument To Date
Moog One is the first polyphonic analog Moog synthesizer released in over 35 years and Moog Music's most innovative instrument to date.
Moog Music announces the arrival of Moog One, a tri-timbral, polyphonic, analog dream-synth with nearly unlimited sonic potential. To bring the ultimate Moog synthesizer to life, Moog Music embarked on its most ambitious design project to date — an electronic odyssey encompassing years of research and decades of exploration, culminating in the birth of Moog's new flagship synthesizer: the Moog One.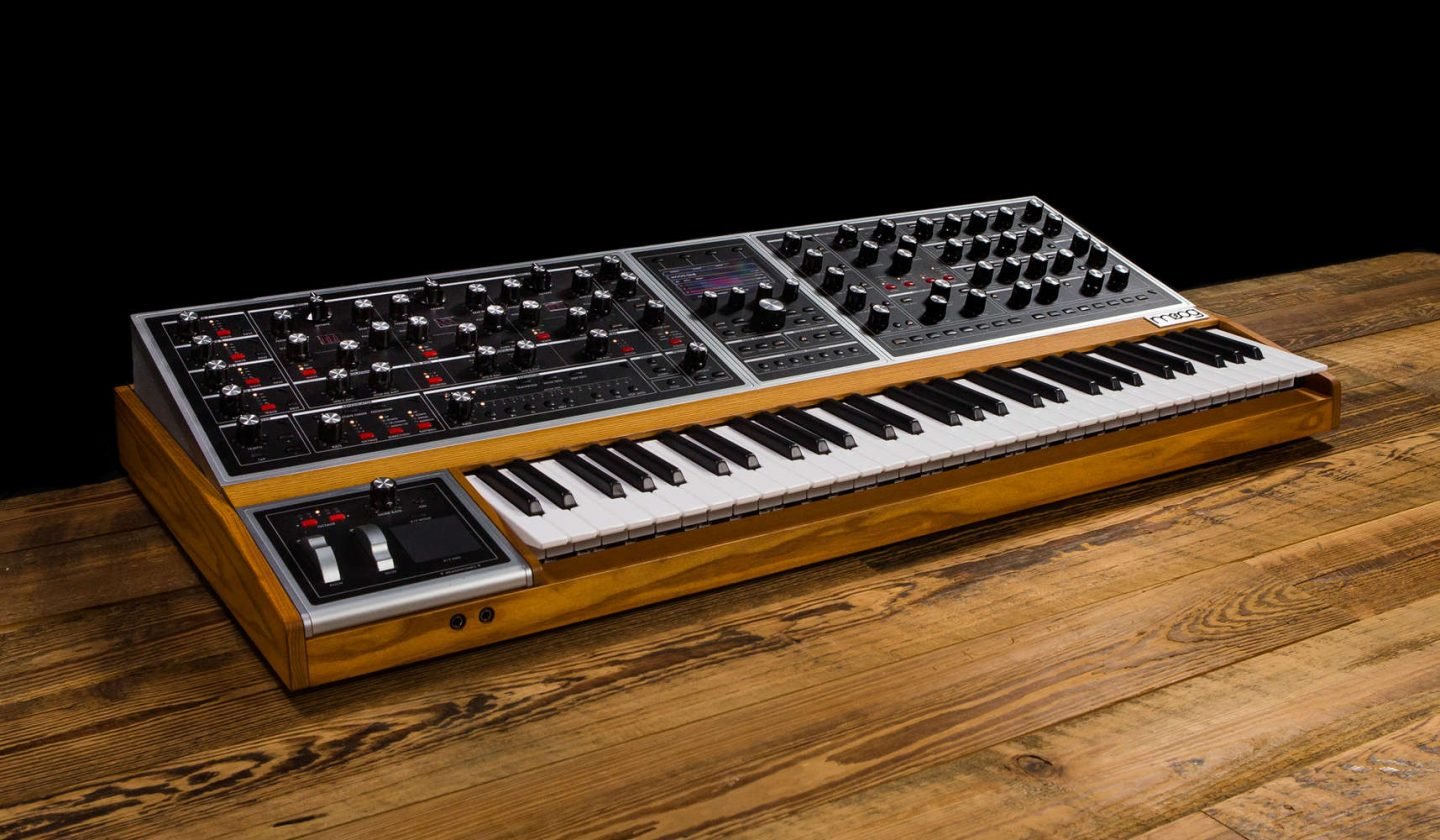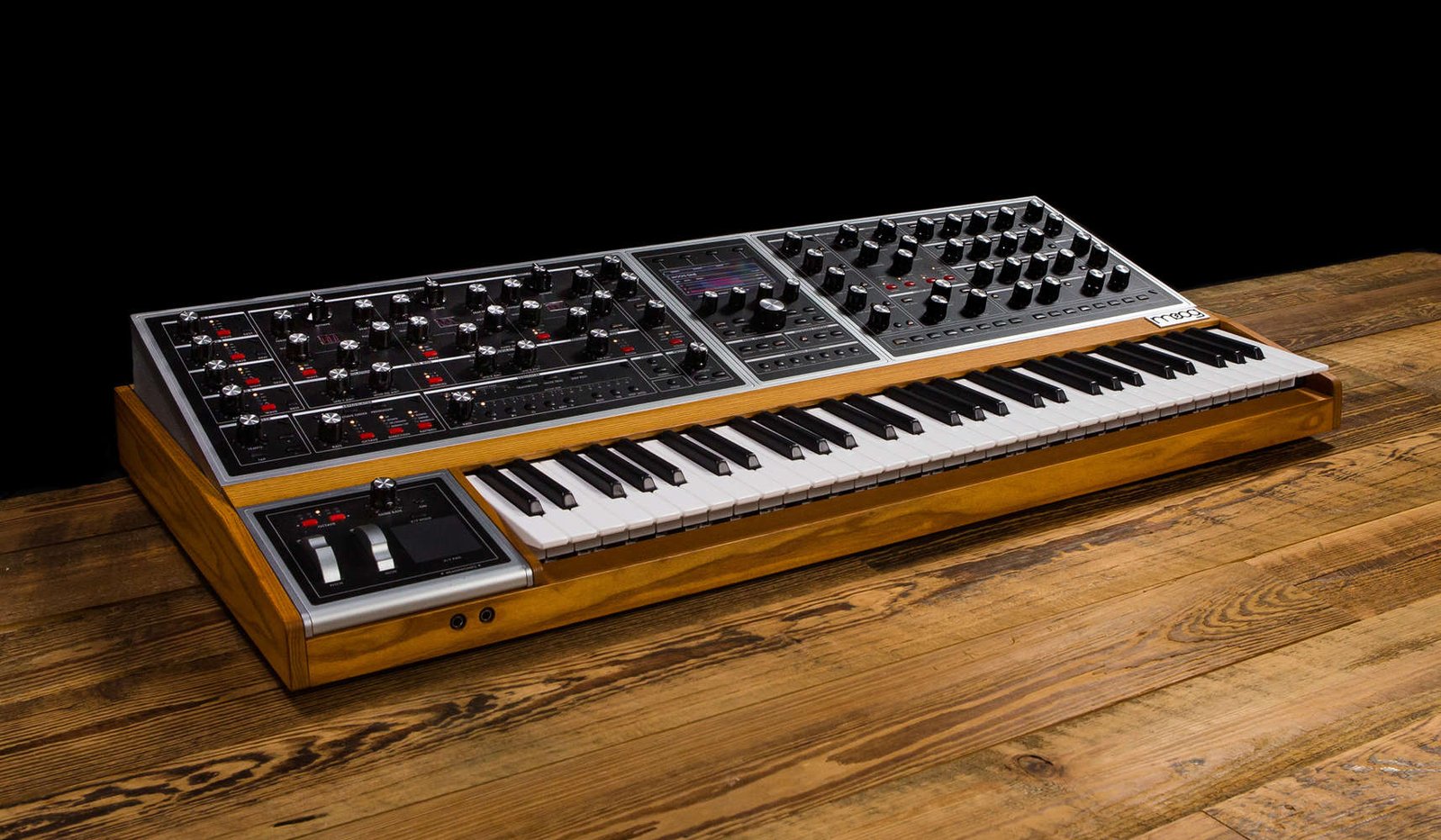 With a topology based in new patent-pending Moog technology, the Moog One builds on decades of analog tradition while pushing the limits of what is possible.
Available in 8-voice or 16-voice configurations, each individual Moog One voice circuit contains an analog signal path more powerful than a Minimoog Voyager, harnessing the capabilities of 3 newly-designed dual-output analog VCOs with ring mod and FM, 2 independent analog filters, a dual source analog noise generator, analog mixer with external audio input, 4 LFOs, and 3 envelope generators. Each of Moog One's three analog timbres is an independently addressable poly synth, each with its own sequencer, arpeggiator, and onboard effects library–including a suite of professional reverbs from Eventide®.
Every Moog One preset is a self-contained creative environment, recalling a unique configuration of parameter settings, sequencer programs, arpeggiator patterns, key splits, modulation routings, effects combinations, voice allocations, and timbral assignments. 64 presets can be loaded into the front panel "Performance Set" module for instant selection, while thousands of presets can be stored to the instrument's internal browser, complete with searchable categories, tags, and notations–delivering a high order of complexity that still remains accessible and immediate.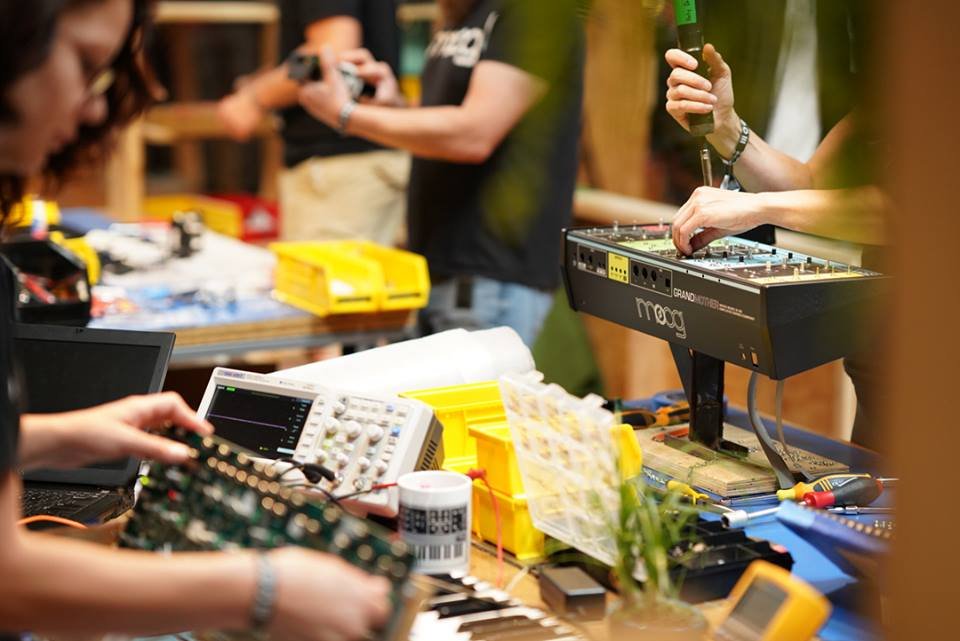 The Moog One features over 200 tactile front panel knobs and switches, resulting in artistry unhindered by technology.
The "Destination" button invites the effortless creation of quick modulation assignments, while the onboard Mod Matrix gives instant visual feedback for every possible combination of synthesis components within the system. Moog One's design elements exist to inspire creativity through the freedom of unrestrained sonic exploration. A deeply immersive sound design tool as well as a powerful performance instrument, Moog One is a dynamic conduit for the expression of one's own unique creative voice.
Moog Music has deepened its ability to directly support artists through the addition of a rear panel Ethernet port that enables the Moog One to connect directly to its source and "Phone Home" to the Moog Factory in Asheville, NC. This allows Moog technicians to perform remote diagnostics and service routines when needed. The newly designed Moogmusic.com mirrors this direct connection, featuring a portal for communication that empowers visitors to engage directly in real-time conversation with the employee-owners inside the Moog Factory.
"Moog One – A Meditation On Listening" introduces the new Moog One Polyphonic Analog Synthesizer.
Shot on both 8mm film and contemporary digital video, the film is a modern re-imagining of the original 1976 demo video for the Polymoog, Moog's first polyphonic synthesizer. Exploring the electronic sound of the Moog One, and the transformational power of listening, the film features some of the world's most accomplished and creative artists: Jeff Bhasker, Suzanne Ciani, Chick Corea, Mike Dean, Robert Glasper, Dick Hyman, Dev Hynes, Mark Mothersbaugh, Mark Ronson, Ryuichi Sakamoto, Dr. Lonnie Smith, and Paris Strother.
The Moog One is available for order now through all Authorized Moog Dealers. For more information click here.