Top 5 Unforgettable Halloween Photo and Video Ideas
Halloween is one of the most exciting and mysterious holidays.
It's impressive for both vivid colors and cool emotions. It gives people a perfect opportunity to show their darkest sides. Moreover, the celebration of Halloween is just a perfect way to have fun.
Yet, if you want to make the upcoming celebration remarkable and unforgettable, it's a cool idea to take photos and create unusual videos. If you do not know what to record, the following information will be rather useful and helpful for you.
Pumpkins Are Everywhere
What is the main symbol of any Halloween celebration? Of course, jack-o-lantern! Both kids and adults try to make as scary pumpkins as possible. You may accent not the quality but the quantity of these cute decoration elements. By the way, it's possible to create real masterpieces from pumpkins. It's not obligatory to limit your creativity.
Add as Many Candles as Possible
Both beginners and experienced content makers are always wondering – how to make the picture as captivating and appealing as possible? When it comes to Halloween, the answer is simple. You should just have as many candles everywhere as possible. They are to attract attention. Yet, there is one significant disadvantage of this idea – it's not safe. That's why if you decide to implement this idea, you should be aware of fire safety rules.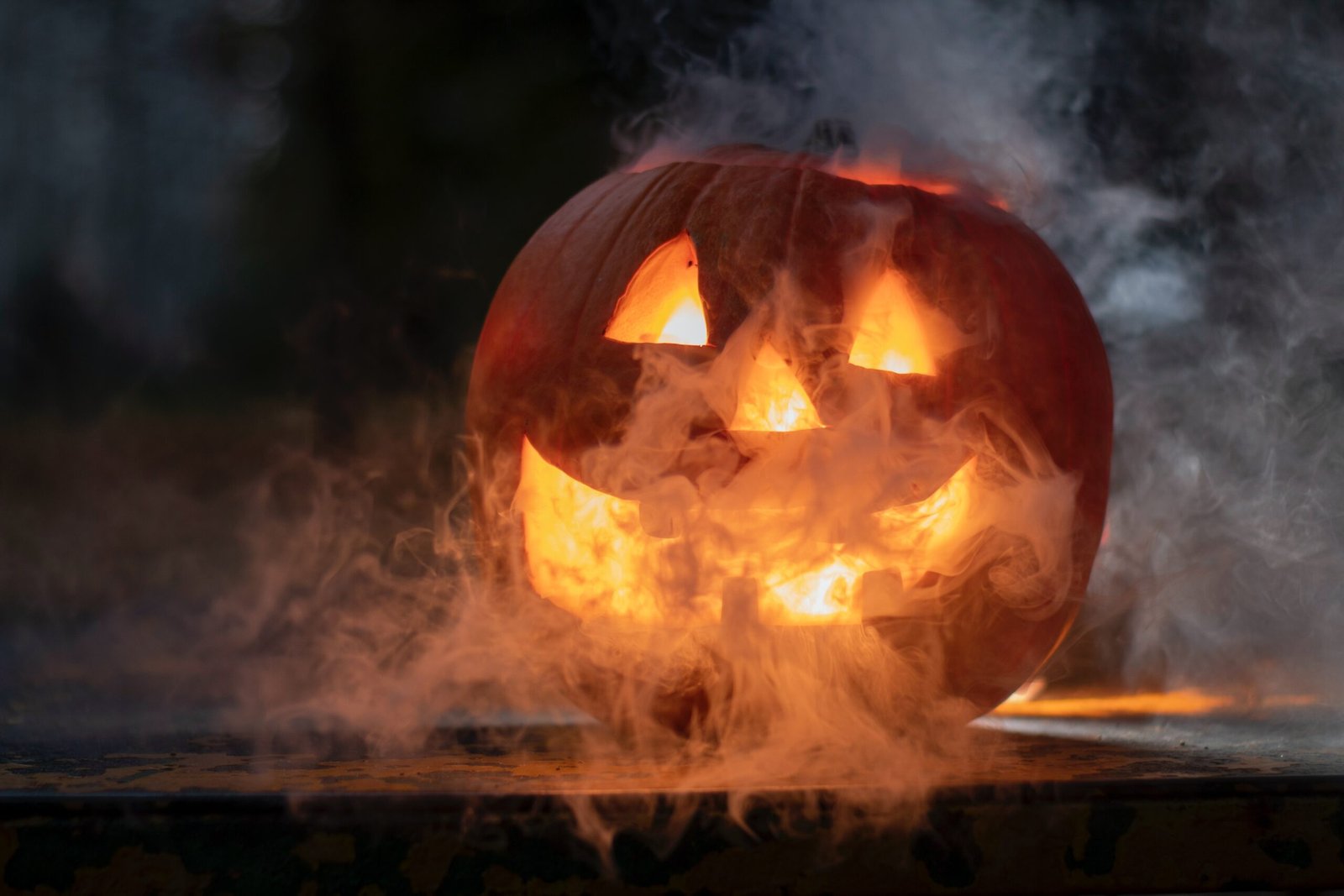 Trick or Treat Jokes Are Always Mind-Blowing
Pranks are always a winning solution for social networks. If you want to create content that will attract the attention of many users and make them laugh, try to trick your friends or relatives. If you are afraid that the video won't be very interesting, you may add various effects. Modern video editing software allows you to do this without effort.
The Weirdest Transformation Ever
You are definitely familiar with video and photos "Before" and "After." It's a cool idea to record the process of making up and dressing. Both photos and videos may become not only cool entertainment but also a useful guide for those who do not know what costume to choose for the celebration.  Yet, your content will be interesting if you create really unique looks. It's not a good idea to repeat usual and widespread variations.
Online Party Is the Latest Trend
Video calls have become popular to hold various work meetings and conferences. Why not try the same thing about holidays? Halloween is a wonderful excuse to experience online celebrations. If you think that you can hardly take interesting photos or create an amusing video, you are wrong. There are so many funny effects that are able to make such a celebration even more captivating than a traditional one! And don't forget to share the ready content on your social networks! Maybe, others will repeat your experience.
Useful Tips on How to Create Halloween Photos and Video without Effort
Everyone who has ever tried to create awesome video content knows for sure that it's not an easy task. There are lots of elements you have to take into account. Luckily, you have a perfect opportunity to use effective video editing software, as well as photo editing software.
Below you find a list of the winning solutions that will help you to edit video and photos:
It's one of the most effective video editing software solutions. It has copious advantages, including a user-friendly interface, lots of available options, and the opportunity to test a free version. You can not only combine several parts of the video or delete unneeded fragments but also add effects or subtitles.
If you want to make a slideshow or create a cure video for your social media networks, this program is a perfect choice for you. It offers users more than 1000 various themes and effects to make your movie more impressive.
If your main goal is to create captivating short movies for your social networks, you can hardly find a better variant than this program. It allows you to edit content for a wide range of platforms, including YouTube and Instagram.
Modern users know for sure that it's not easy to pick up an ideal app for top-quality photo retouch. Yet, Inkscape is able to head the list of top solutions. It deals with various formats. The number of available options is enormous. By the way, you can use this photo editing software for free.
It's another online photo editing software. It's simple. Even the newbies are able to add stickers or inscriptions to their pictures. This program is compatible with such formats as PSD, PXD, JPEG, SVG, and some others. It's also possible to benefit from the use of various drafts and samples.
So, thanks to the innovative technologies, even newbies are able to create awesome media content. Video recording is a good way not only to store your memories in digital form but also an effective method to gain likes and shares on the Net. It's easier to share your ideas and thoughts with the help of media content.