7 Money-Saving Tips And Ideas For Shopping
Some people love shopping, and enjoy nothing more than having some 'retail therapy.'
At the other extreme are people who avoid it at all costs, often leaving their Christmas shopping until Christmas Eve. Whether we enjoy it or not, we all have to buy things at some stage.
Most people have a limited budget and want to get value for money when they buy. The problem is there is so much choice, and everyone is saying their product is the best. This can make life very confusing, especially when we are standing in a busy aisle at the grocery store. This article has been written to provide you with seven strategies for making the most of your money when shopping. 
Go online
It can be a liberating experience to buy peoples' birthday presents from the comfort of our own homes. There are comparison websites that can save us time as well. We can compare products and prices, and read customer reviews before we buy. 
Many online companies have no physical stores, and the products come straight from the manufacturers. Without needing to pay for real estate and sales staff salaries, it cuts out the middleman and reduces product prices. If someone buys several products from the same company, the shipping costs will be less than if they choose different ones. 
Look for discounts
Many people scour the internet for online sales and price reductions. Discounts are sometimes offered as an incentive to new customers. There may be price reductions if people subscribe to a newsletter as well. People who use kohl vouchers demonstrate the popularity of such things as promotional codes and the offer of triple points. Folk often look for membership rewards and cashback offers. They also want free shipping on bulk purchases, or discounts when they use a store's credit card.  
Choose the best time to shop
A good time to buy spring clothes is at the end of the season. People are often tired of spending once Christmas has arrived, so shops are often forced to offer motivational discounts. 
When it comes to grocery shopping, it's good to go one hour before the store closes. Any fresh items such as bread or cakes may have their prices reduced so they can be sold in time. These items are usually put in the same area, so always check them out. Don't worry about buying more than you need if the items can be frozen. Providing the products are purchased before their use-by dates, they will be suitable for storage and will save you money. 
Don't trust the grocery stores
Never go shopping when you are hungry, or you may wish to buy everything! Luxuries like chocolates are often brightly packaged and placed in key locations such as at the ends of the aisles or at the tills, to tempt people.  
Don't trust the words, 'farmers' choice.' It doesn't always mean the product was produced at a local farm. Products labeled 'extra special,' 'finest,' or 'premium' may be no better than others – they may simply cost more. Always check the labels before you buy.
Sometimes bulk items are packaged and promoted in a way that makes them look like special offers. For instance, it may appear that a pack of 16 toilet rolls will be cheaper than buying two packs of 8. Sadly this is not always the case, so don't get caught out. 
Create a shopping list and be merciless
It's worth walking around the house to see what's in stock and what isn't. This will save you relying on your memory in the busy grocery store, and buying things you have plenty of. 
Plan to only buy what you need. There may be a 60% saving on something, but do you really need it? If there are three products for the price of two, do you really need more than one? It's only wise to buy in bulk if there is a genuine saving. Always make sure the products can be frozen or there is a distant use-by date. 
Plan your meals in advance
If people buy random things at the grocery store and don't plan their meals, there is a higher chance of wasting things. Cans or bottles get half used and placed in the fridge, only to be thrown away later.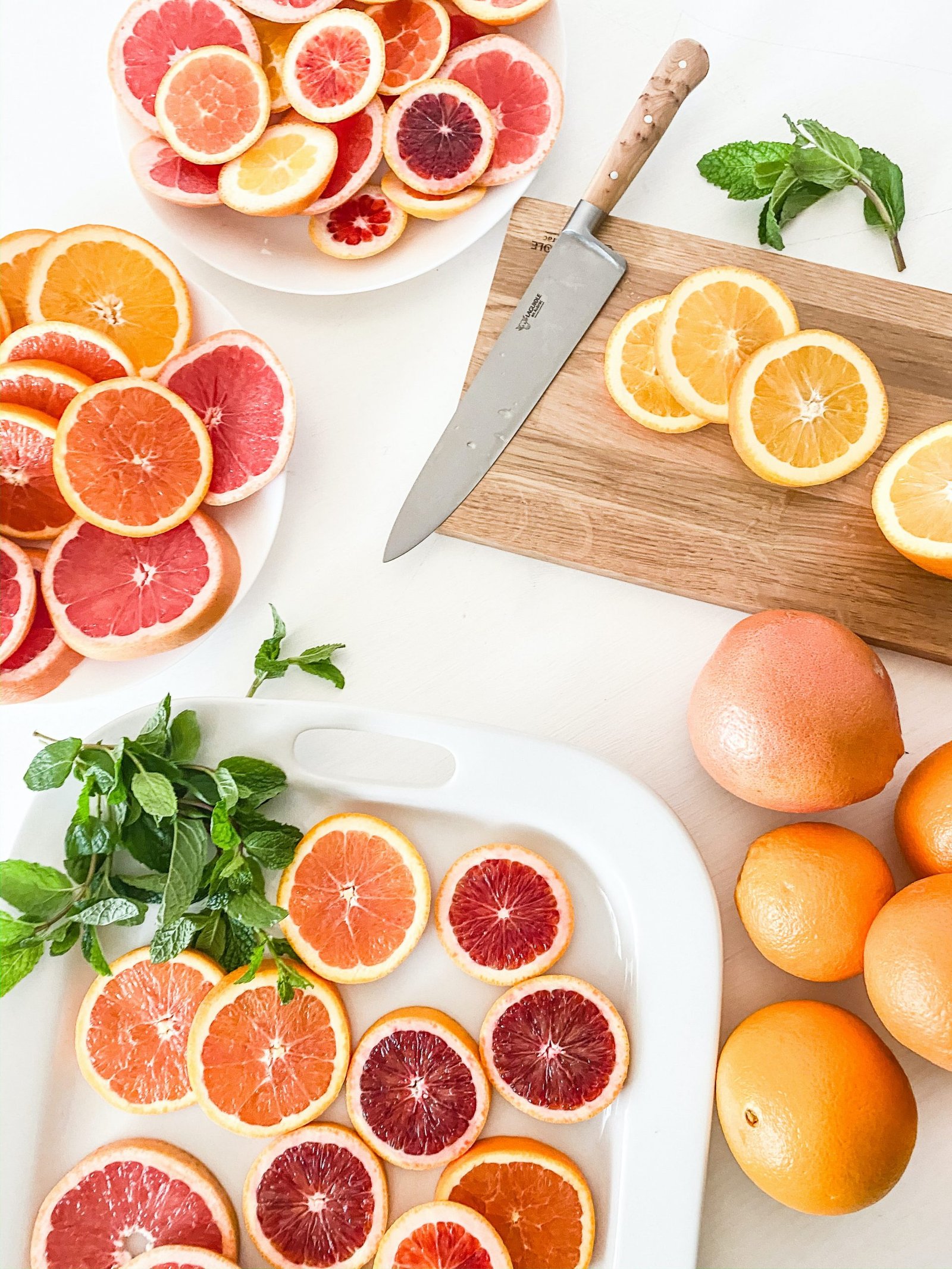 Whilst it will take you time, it's well worth writing down the family menu one week in advance. This way you'll know the ingredients you need, and what will be spare. It may be cheaper to buy things for an extra-large curry, lasagna, or stew, and to then freeze the leftovers. It will also mean you have some quick dinners during busy days. 
Be wise with your fruits and vegetables
Many supermarkets allow you to choose from a large display of potatoes, carrots, or fruits. Whilst it will take time to do so, you do get the chance to handpick your purchases. When people reach for a pre-packaged bag of peppers they exchange convenience for packaging costs. 
Tinned food is the least healthy option compared to eating it fresh or frozen. It would be understandable to think that fresh produce is best for us. In reality, it often spends many days travelling to our local stores. In contrast, such things as beans are often frozen swiftly after they have been picked. Rather than you having to peel carrots or cut the ends off the beans, frozen foods are usually ready to put straight into boiling water. They may be cheaper too.
As we have seen, there are exciting ways to save money when shopping online. When we visit stores, we can also use powerful strategies to help stretch our funds further. There may also be real mileage in going to less expensive shops. They may have a smaller element of choice and no fancy packaging, but the products may be as good. When we save money, we will have more options to buy luxuries or other much-needed items. This way, shopping can be both fun and rewarding.