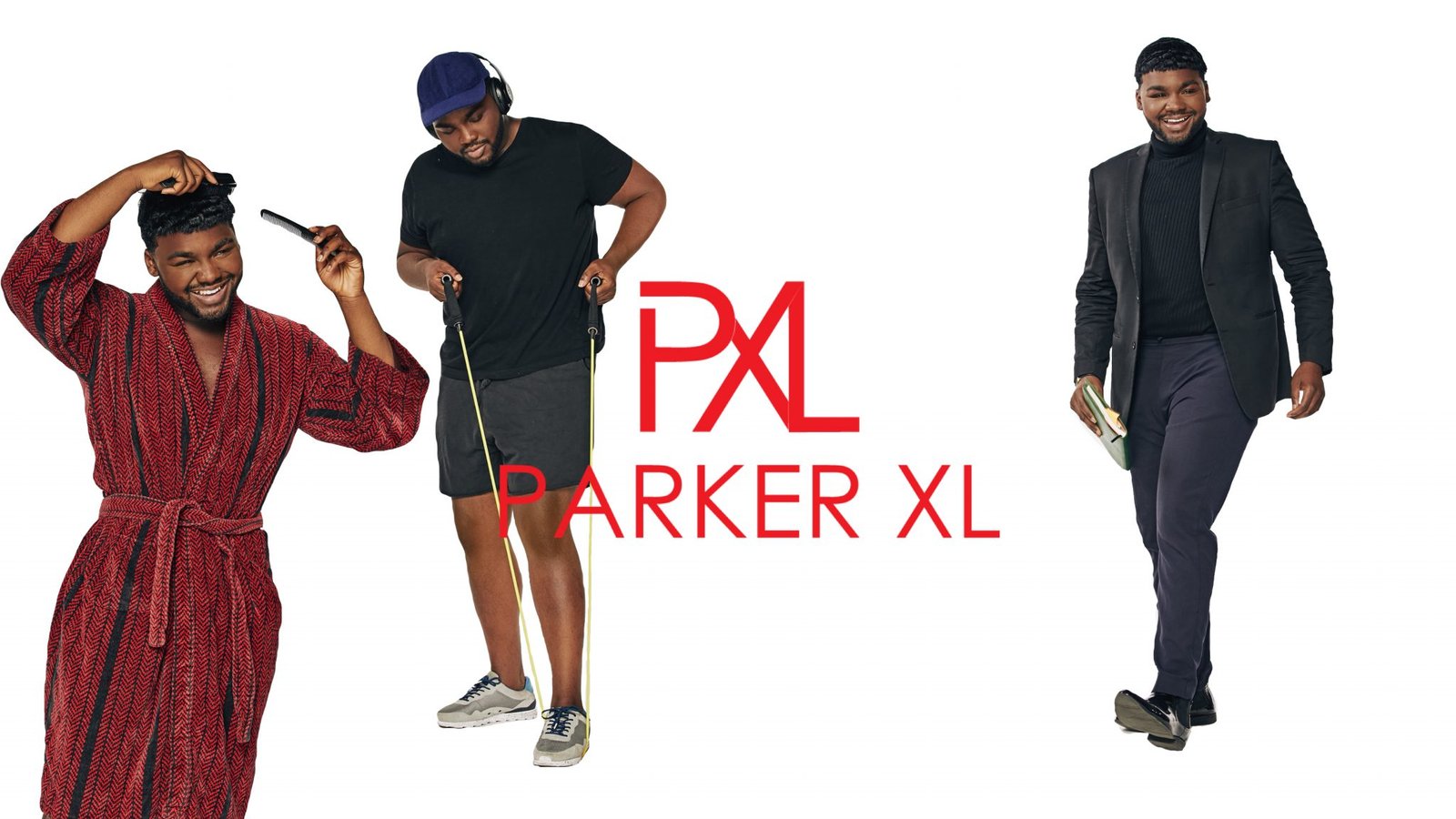 Chris Parker Elevates Branding, Social Media and Style
Chris Parker, also known as Parker XL is a distinguished consultant, editor and style influencer, known for his effortless take on conceptualizing branding strategies and execution.
Having immersed himself in technology, business, and fashion, Parker has been heralded as a creative prodigy and an influential force working today. As a Los Angeles-based consultant and influencer, his illustrious career has flourished as he has continually proven himself to be an integral part in shaping brands. Parker is respected for his comprehensive knowledge of branding, social media and style.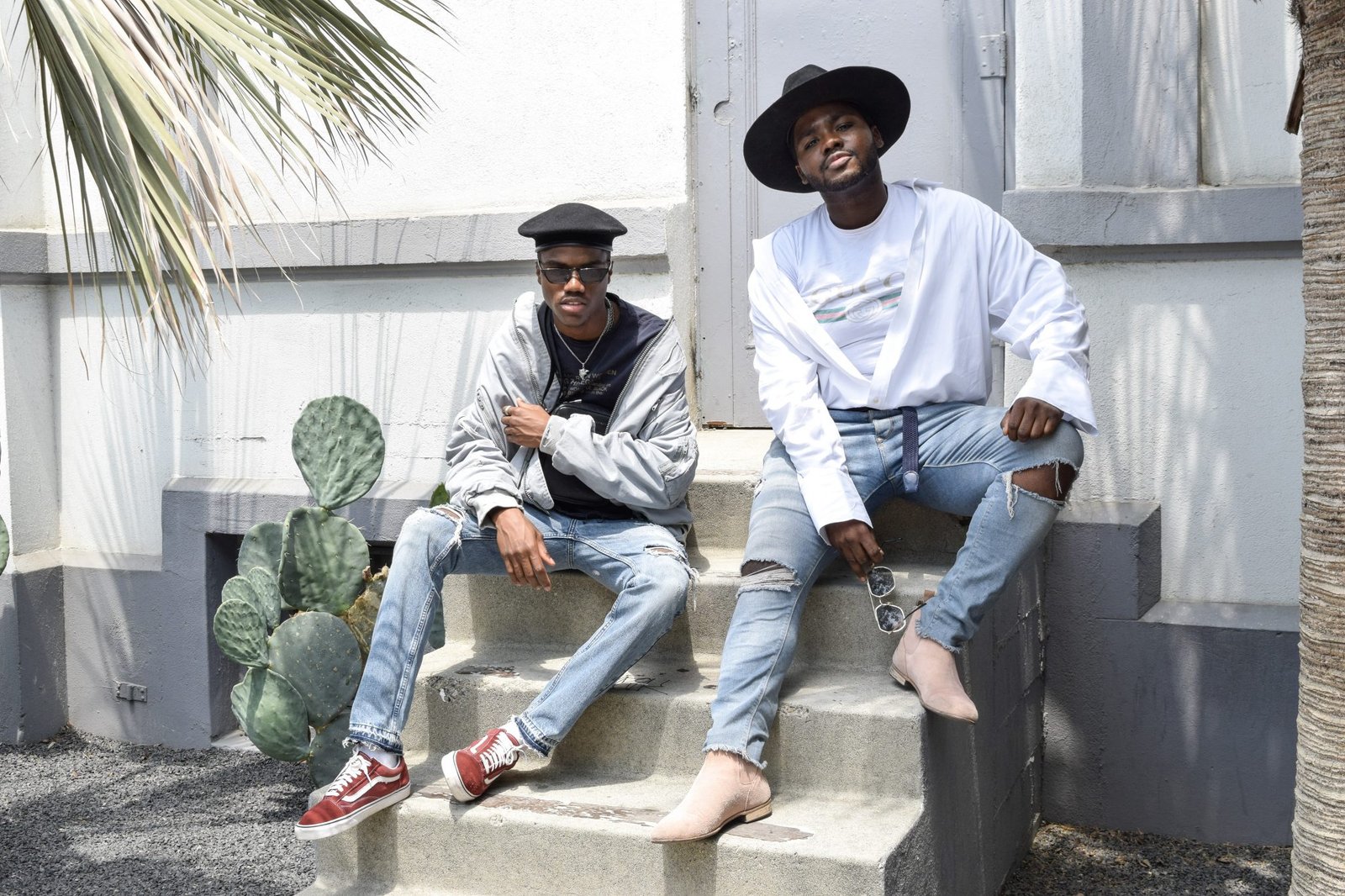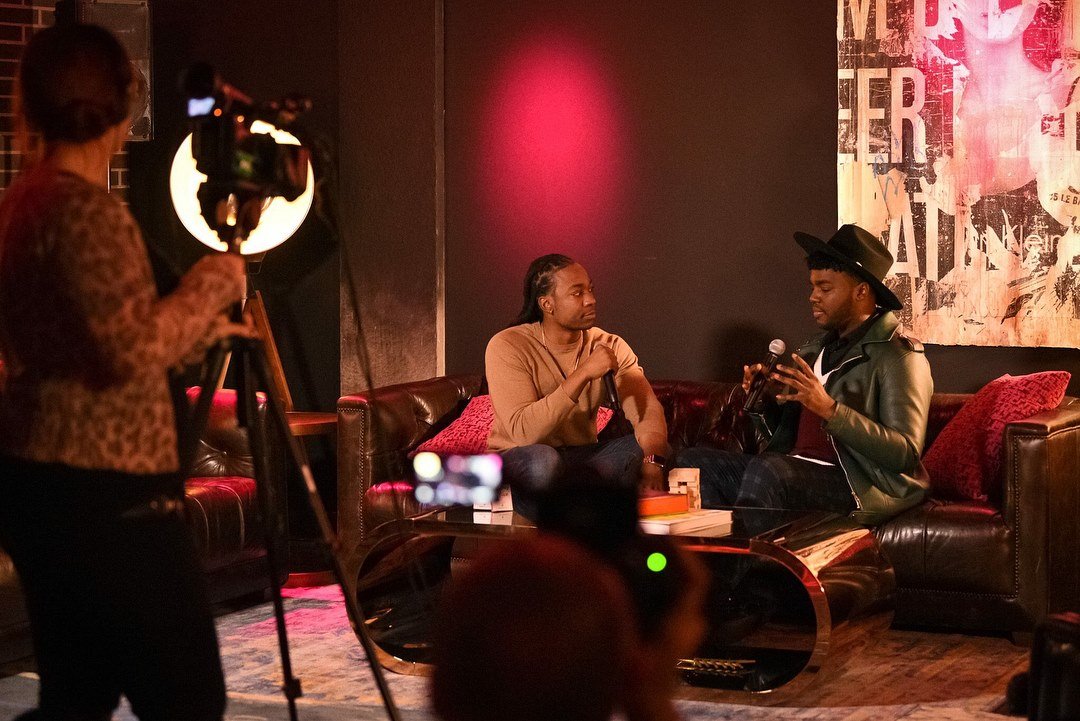 On March 2014, he opened his own blog, a digital magazine dedicated to fashion and lifestyle, Today, the blog is a digital magazine, a source of inspiration to millions of people across the net and in the World, dedicated to lifestyle passions: from fashion to travel. The website was a great, immediate success, combined with his official profiles active on social networks: Parker has 130K followers on Instagram, Facebook, and Twitter.
Parker continues pushing into new arenas. "The secret to Parker's success is the absolute clarity of his taste and passion for his followers and projects.
We interviewed with Chris about his upbringing, social media/branding tips, and inspirations along the way.
Where is home?
I'm originally from Illinois, currently, I live in between Los Angeles and Minneapolis.
Has fashion/lifestyle blogging always been your career plan?
No it hasn't originally, I graduated high school before my class and had the opportunity to take college courses for credits free, I took advantage of that and my career path focus was Biology with the goal to get into Dermatology, shortly after God had different plans for me and I kept getting opportunities to style/ creative direct shoots which wasn't so far fetched as I've always been a creative as child, just never thought it was a realistic long lasting career, which is why I tried to focus on my second love skin health/care. 
What's a typical day like for you?
Well, my day to day is never the same! There's two parts to me, Parker XL which is my brand within journalism/blogging around lifestyle topics. Then there's Chris Parker which is a freelance creative and marketing consultant I love what I do because although each is so different from each other, it's almost kinda the same, it's all about making something happen. 
How much has your style changed since you started blogging?
It's changed a lot, when I first started working in the industry I was heavier maybe about 80lbs then I started to lose weight. As you can imagine being heavier made it a lot harder to find clothing, so I supplemented with accessories.  Now I'm more of a minimalist, still bold and a lot of colors just fewer pieces to make one look.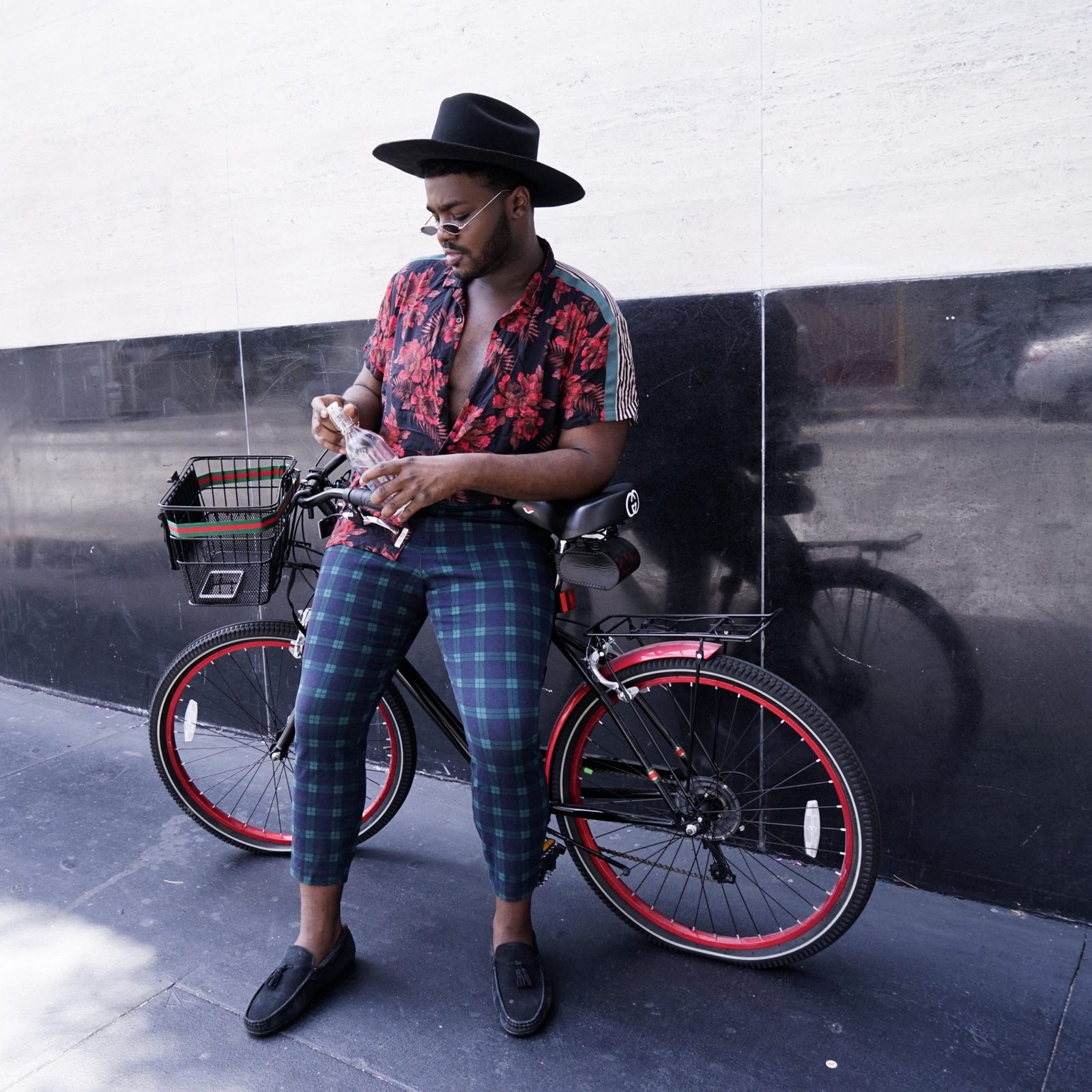 The Fox Magazine is all about inspiration, what/who inspires you the most?
The culture inspires me the most, knowing that my impact as small as it is, will hopefully change 1 person's life one day for the better, even if it's just as simple as them having confidence in themselves to go after their dreams.  
Do you have any tips or tricks for achieving an aesthetically awesome Instagram page? Any social media tips?
Yes of course! It all depends on what it is that you are trying to convey, these days I'm more focused on my website which is all about lifestyle so I try to incorporate lifestyle components and I made a preset filter in (lightroom) so all my images have a similar tone/mood. 
What's something people would be surprised to learn about you?
I'm actually a tech nerd and have a huge obsession with biology/anatomy. 
What's your best advice for people looking to get into fashion and lifestyle blogging?
Carve out your own movement don't wait for someone to give you the opportunity. 
How do you separate fashion and style?
Fashion can be bought, style is how you cultivate it. Hence someone with style can get clothing from any store and make it desirable because they styled it properly. 
Where do you find the most inspiration? Celebrity culture, or what's trending?
I find the most fashion inspiration from the streets. 
Do you have any fundamental fashion tips for young professionals?
Yes! Always invest in timeless black staples, try to add in some asymmetrical tops or blazers it'll be timeless in the fashion industry because it creates elevation and it's in black.
How do you translate trends to your readers?
My readers are more about getting the look but not spending the money, so I try to mix high and lows in my content. 
What advice do you have for someone who wants to push the restart button and make over their look?
Do it! Sometimes if you aren't getting the results you want in life, its best to go about them differently, hence a reset can't do any harm. 
What style item is a must have that you can never go wrong with? 
A multi-purpose bag! Especially for anyone that lives a busy life. I travel a lot so I have a backpack that can also break apart the laptop sleeve which ill then use as a portfolio bag/clutch at meetings or outings. 
What do you see as some of the economic and design challenges of the industry?
The biggest challenges within the industry is money. Which is the same for a lot of things in this world. Sometimes having talent doesn't mean anything it sometimes comes down to class and finances. I remember my early years I'd get ops out of the city/country and couldn't take them on because I wasn't in a financially stable position at the time. 
What elements separate your work from other style gurus?
My compassion and also my ability to keep it 100% real.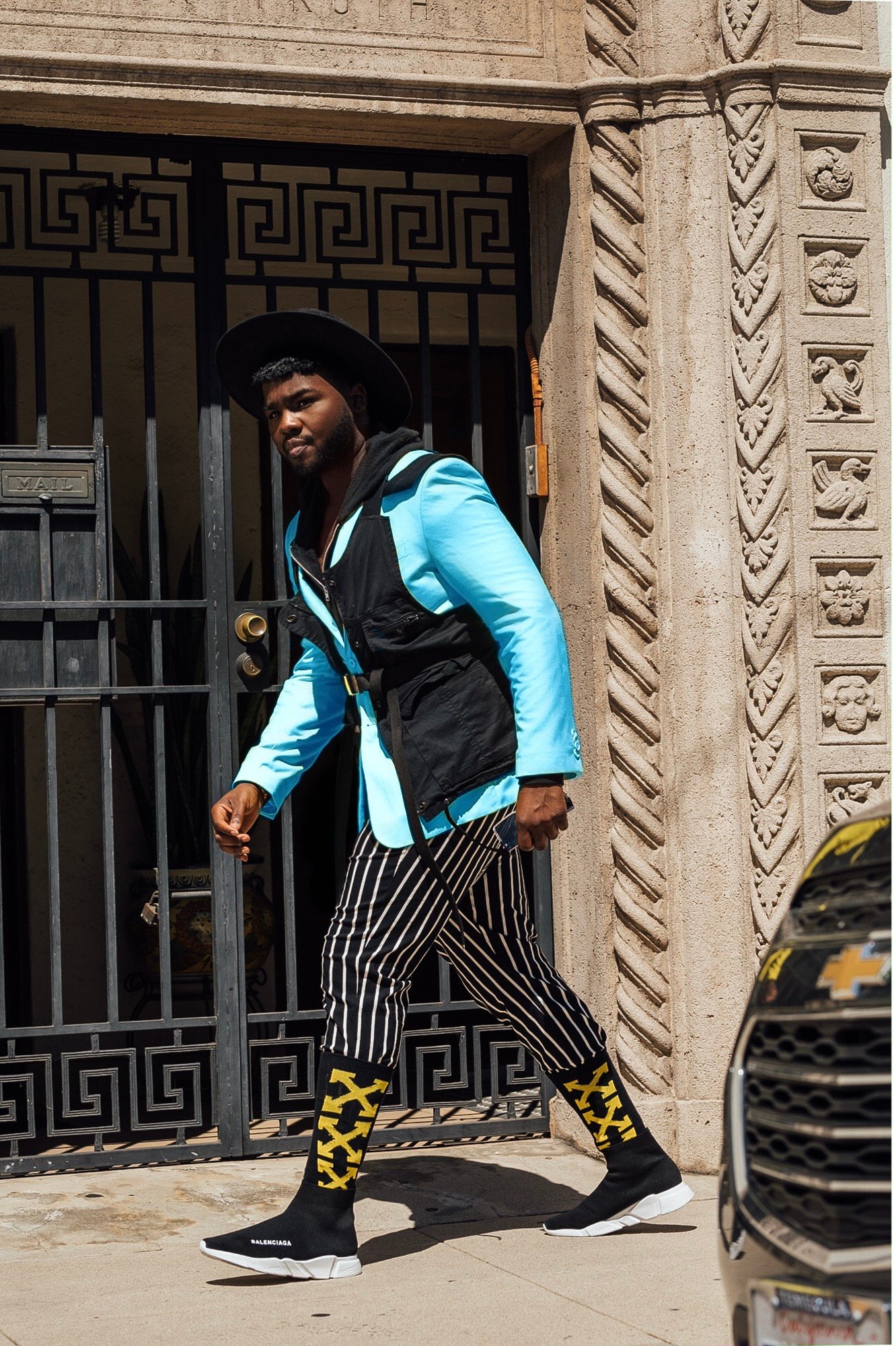 What is your favorite fashion-related motto, quote or words to live by?
Your dreams don't work until you start working. 
---
Connect With Chris!