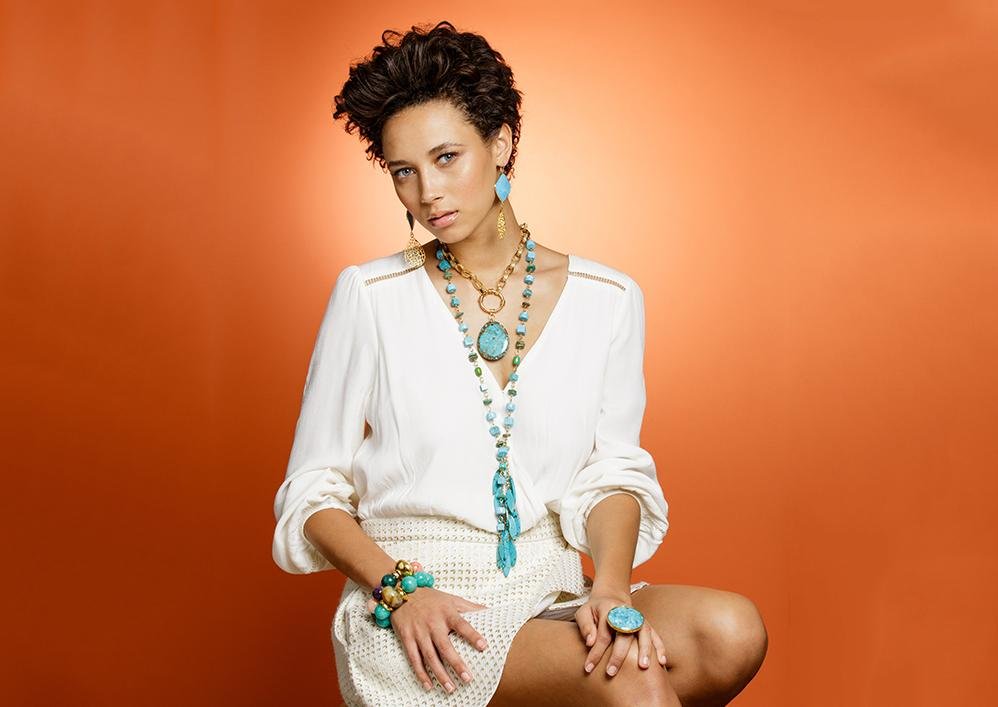 Devon Leigh Jewelry Combines Unique and Vibrant Elements
Rooted with ancient cultural influences, Devon Leigh Jewelry combines luxurious hand painted metals with stunning semi-precious stones to create unique and vibrant accessory pieces that are literally works of art.
Each piece is individually handcrafted by Leigh and her team in her downtown Los Angeles warehouse using only the finest materials and repurposed antique jewelry. The result? Every woman who wears her designs becomes a show-stopper wherever they go. Already a winner of the Dallas Fashion Award, Rising Star Award-nominee and worn among celebrities such as Jessica Alba, Emmy Rossum, Minnie Driver, Jessica Simpson and Priyanka Chopra, Devon Leigh proves that she is a force to be reckoned with in the fashion accessory world.
Born and raised in Los Angeles, Leigh received her BA in film and screenwriting from Loyola Marymount University, with the intention of going into the film industry. She knew she was on to something when devotees on her film sets began purchasing pieces right off her neck. Leigh's modern sensibility and unique edgy designs continue to evolve with new inspiration reflecting the current fashion landscape and her own innate vision.