The Man Behind KD Lang and Degrassi did "Whatever It Takes"
WHATEVER IT TAKES: Life Lessons from Degrassi and Elsewhere in the World of Music and Television.
STEPHEN STOHN is a highly regarded Canadian entertainment lawyer but is probably best known as executive producer of the various Degrassi television series, receiving multiple honours including four Primetime Emmy nominations and the prestigious Peabody Award.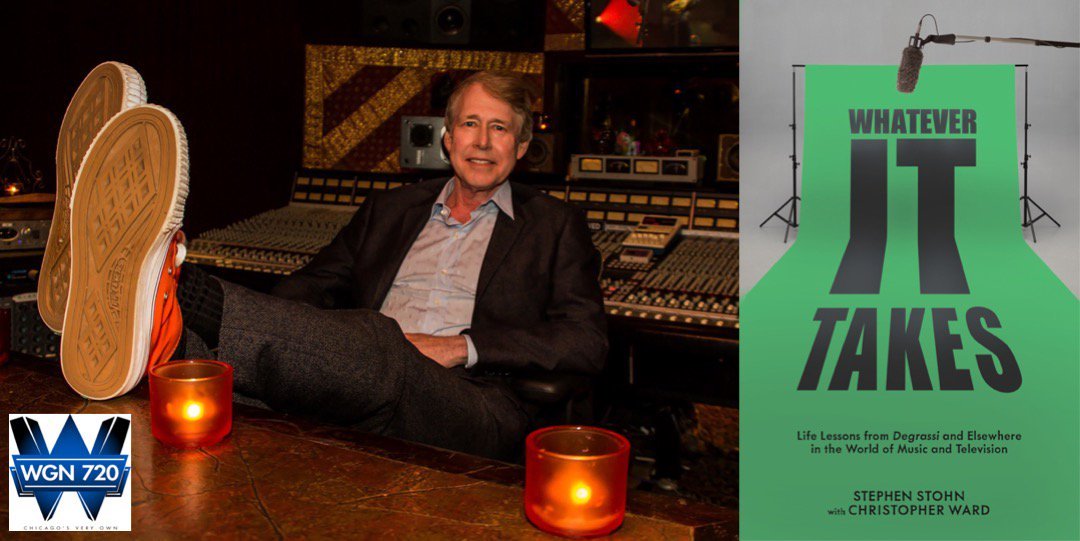 Degrassi is currently airing new episodes on Netflix worldwide in over two hundred territories and seventeen different languages. For two decades Stephen was also executive producer of the telecast of Canada's music awards show The Juno Awards, and during that period was a director and then chair of the organization responsible for The Juno Awards. He lives in Toronto.
"Whatever It Takes"— both a mantra and the theme song to the Degrassi television franchise — is also the title of iconic powerhouse music and television producer Stephen Stohn's new memoir written with longtime collaborator and Juno award-winning songwriter Christopher Ward.
WHATEVER IT TAKES: Life Lessons from Degrassi and Elsewhere in the World of Music and Television is a star-studded, rock 'n' roll trip through generations of Canadian show business from the small screen to the silver screen, from vinyl to platinum, and from dimly-lit performance clubs to sell-out stadium tours.
Inside, Stohn–who has been at the heart of the entertainment industry for more than forty years–gives readers a VIP Pass to the roller-coaster ride of a lifetime, sharing priceless experience and unique insights into how dreams are turned into reality. His stories are deftly woven into a philosophy of struggle and self-belief that shape his understanding of success. His is the story of an exploring mind, an adventurous pursuit of experience, crushing failures, and the willingness to see things in a different way.
"Whatever It Takes brings us on the adventure of [Stohn's] lifetime and tells us all the secrets behind the insanely popular Degrassi franchise and the twisting turns of an ever-changing music business. It's a must-read for anybody who is thinking about getting into a life in entertainment as a career." – Kevin Smith Filmmaker, podcaster, and author
Peppered with cameos by an array of superstar celebrities who started from the bottom and now grace the world's stages, WHATEVER IT TAKES is part memoir and part workbook for those of us striving to reach for the heavens and be our best selves. In short, it is a Zen manual for self-awareness and personal growth disguised as a trip down memory lane from backstage to the backlot.