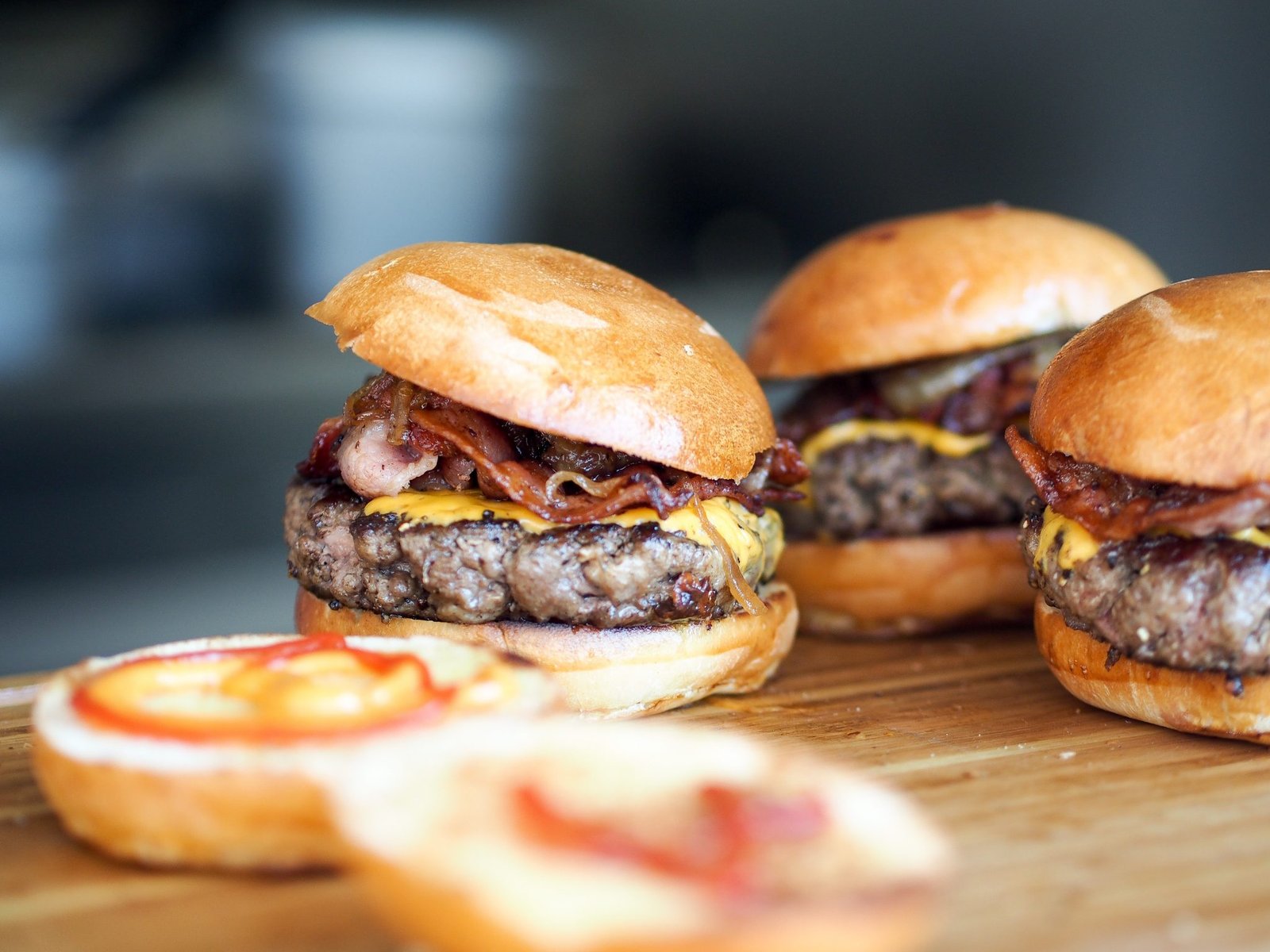 Five Tasty Ideas To Liven Up Your Burgers + Patty & Grilling Tips
Grilling season is well underway, and if you've gone through all your tried and true BBQ recipes, you may be hitting the mid-summer menu doldrums.
If so, one of the easiest ways to add a little interest to your grilling repertoire is to put a spin on one of summer's classic dishes, the hamburger.
For a new twist on this backyard mainstay, change up the standard ground beef with lamb, turkey, bison, salmon, or veggie patties. Also, go with a regional flavor theme like Mexican, Greek or Asian, and switch up with veggies, dairy-free cheese, and condiments to suit – try tinkering with every element, or only a few. If you usually have a bun, go open face on a bed of salad, couscous or quinoa instead, or try an artisan roll, pretzel bun, pita pocket, or naan for a different taste and texture.
Looking for something a little different? Try a fried egg, guacamole, turkey or lamb bacon, sautéed mushrooms, fried onions, BBQ brisket pastrami, roasted red peppers, fresh bean sprouts or hot pickled peppers to replace the usual condiments.
Add breadcrumbs to keep patties firm and to add flavor, too. Pereg Natural Foods offers an array of flavored panko and breadcrumbs, as well as more than 60 exotic spices to kick up the flavor, whether you're firing up the grill or sizzling on the stove.
PATTY & GRILLING TIPS
Try the following tips for making delicious, moist hamburgers regardless of the type of protein used.
For juicy burgers, make patties at least 1" thick. This is to allow the outside to form a crust from the heat of the fire without drying out the internal moisture. To bring out the best flavor, season with salt just before grilling. Adding it too soon will draw out the juices, drying out the patty. Season generously with salt and pepper on both sides, or a combination of spices such as Pereg's Burger Spice blend, then sear over high heat (375-400 degrees) before reducing heat or moving to a cooler section of the grate to cook (325-350). The high heat reacts with the salt to form a delicious, amber-colored crust that seals in the meat's juices.
Don't press the patties– delicious BBQ takes time! When grilling, don't press with a spatula as this only presses out the juices, leaving you with dry patties. And no poking either. Poking with a fork also releases juices, so you should look at the juices on top of the patties instead to test for doneness. When they first start to seep out onto the top and still have a hint of pink, they're at about medium. When the juices are clear, the meat will be medium-well. And when they become opaque, the patties are well done.
Although not necessary, it's helpful to chill patties in the fridge for an hour before grilling, to allow them to firm up so they'll hold their shape on the grill better. Salmon, fish patties, or any recipes that call for extra liquid can be a bit fragile. To create a firmer texture, chill patties in the fridge for at least half an hour.
Turkey must be cooked thoroughly until the center is no longer pink. Remove from the grill as soon as turkey burgers are done and serve with creamy condiments like cranberry or truffle aioli to counteract any dryness brought about by the very lean nature of this meat. After an initial, brief sear on high heat to seal in juices, meat-based burgers should be cooked over medium heat (325-350 F) until done. This is the healthiest grilling method as it will minimize the health risks of charring and smoke residue.
Professional chefs recommend mixing the meat and forming patties with the hands, and that hands should be cold and wet from running under cold water. Mix and form burgers with a light, quick and chilled hand to keep the meat as cold and tender as possible.
Kañiwa Burger
Kañiwa, or baby quinoa, is a botanical cousin of quinoa and packs a crunchy nutritional powerhouse. If your grocer doesn't carry it yet, you can order it from Pereg.
2 cups of water
½ cup raw Pereg Natural Kañiwa
1 cup of water
1 cup cooked chickpeas, smashed, with the skins removed
½ cup Panko breadcrumbs (regular or gluten-free)
1 large egg, whisked
1 garlic clove, minced
¼ cup white onion, minced
1 tsp. Pereg Burger Seasoning
2 tablespoons coconut oil
Combine kañiwa and water in a medium saucepan and bring water to a boil. Lower to a simmer, cover, and simmer for 15-20 minutes or until tender and the water is absorbed. Remove from heat and let cool. You should have 1 cup cooked.
Combine kañiwa with smashed chickpeas, breadcrumbs, garlic, onion, and spices. Form into two big patties or four smaller patties.
Fry 4-5 minutes per side in coconut oil over medium heat until outside is brown and inside is heated through.