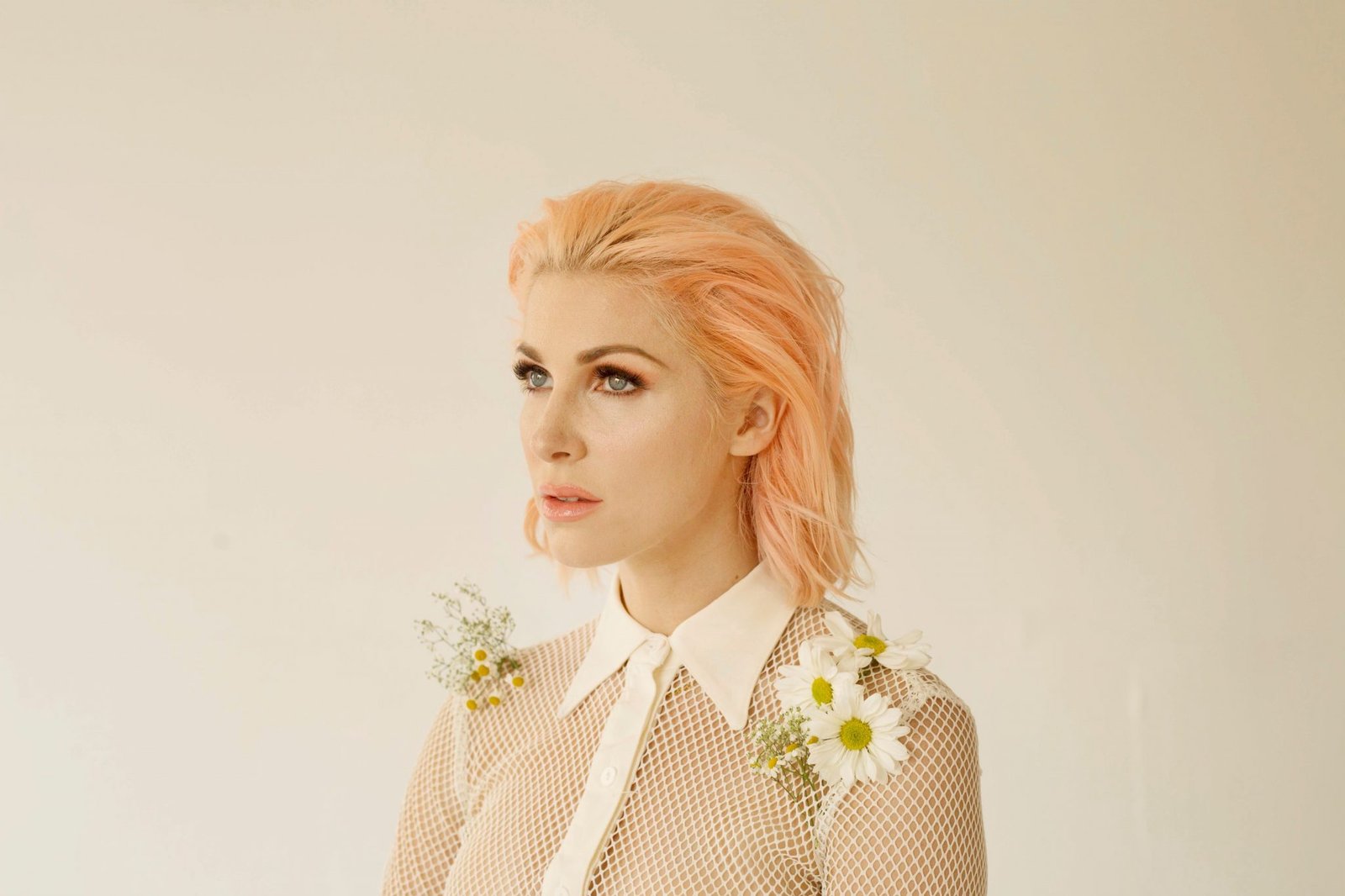 Bonnie McKee Reveals A Darker Side in Her Single "Thorns" with a Gritty New Video to Match
Following the release of her dark and gritty single, "Thorns", in August, Bonnie McKee,  pop hitmaker extraordinaire, revealed a darker side with her premiere of the "Thorns" video shown exclusively on NYLON.
Shot in Los Angeles using a $150 vintage Panasonic VHS camera, the new video arrived hot on the heels of Bonnie's recent sold-out show at The Peppermint Club in West Hollywood.  Directed by Darren Craig (Rihanna, Kesha, Shakira), this hazy, retro-steeped visual for "Thorns" is a captivating in a raw, almost unpolished way.
Hailed by Entertainment Weekly as a "finger-snapping bop" with Billboard lauding it as a "brooding" and "more polished, self-aware form of alternative pop," "Thorns" offers fans a first glimpse of what's to come from the Californian artist since the release of her critically acclaimed "Bombastic" EP. Talking about the new single, Bonnie explains. "I wanted to do something unexpected. Everyone has heard my signature fun, bright, splashy pop bops. Now it's time for them to get a taste of my darker side."
Bonnie McKee has gone on to become one of the industry's most sought-after songwriters, writing hits for the likes of Katy Perry, Britney Spears, Kelly Clarkson, and Jason Derulo, to name a few. Her songs have received 6 Grammy nods, and dozens of BMI awards. Back in 2013, McKee released her own song, "American Girl", followed in 2015 by the independent release of her first visual EP, "Bombastic", which included four infectious pop gems ("I Want It All," "Wasted Youth," "Easy" and "Bombastic"), each one paired with its own brightly colored video. To date, Bonnie has accumulated nearly 50 million views on her wildly original music videos, while her electrifying live performances and carefully curated visuals have gained her a robust fan-base. With the release of "Thorns," it's safe to say that thirst will be quenched with Bonnie McKee's welcomed return. Stay tuned for new music from Bonnie, coming very soon!