Rap Group The Homies Do It All On New Album: It's A Lot Going On
The Louisville Rap Crew introduce themselves in slice-of-life "Out Here" video.
The collective comprised of Ace Pro, Shloob, Quiiso, and 2forwOyNE show their range in a fun-loving, 14-track effort with appearances from Mason Dane, Jace & Marzz.
Creating their own beats, rhymes, and videos in-house, The Homies' music percolates with joyful collective energy. Showcasing their mind-meld chemistry and knack for infectious hooks, the Louisville crew shares It's A Lot Going On, their second studio album. The perfect recipe to cool down the dog days of summer, It's A Lot Going On compiles 14 brand-new tracks into a sleek and boisterous package. All four members of The Homies–Quiiso, Ace Pro, Shloob & 2forwOyNE–contribute vocals to the project, each bringing their own sly turns of phrase and lilting melodies to the equation. The album features production from group members 2forwOyNE and Ace, along with Ricky Boom, 18YEAROLDMAN, Louie Lastic, and others, who provide The Homies with a breezy sonic template perfectly designed to cool down the dog days of summer.
It's A Lot Going On is versatile, hopping from style to style, but it never loses the casual feel of a hangout with close friends. The four emcees shoot their shot at girls, shoot the sh*t about sports, and have a blast one-upping each other with creative flexes. Ping-ponging from the hard-hitting trap on tracks like opener "Out Here" and the funky "Had To," to effervescent rhythmic anthems like "Goat Mami" and "Trouble," the album is united by an upbeat, danceable aesthetic that, like their hometown, bridges the gap between the Midwest and the South. With appearances from Marzz, Jace, and Australian artist Mason Dane, who The Homies met on a recent sojourn Down Under, It's A Lot Going On is available everywhere now.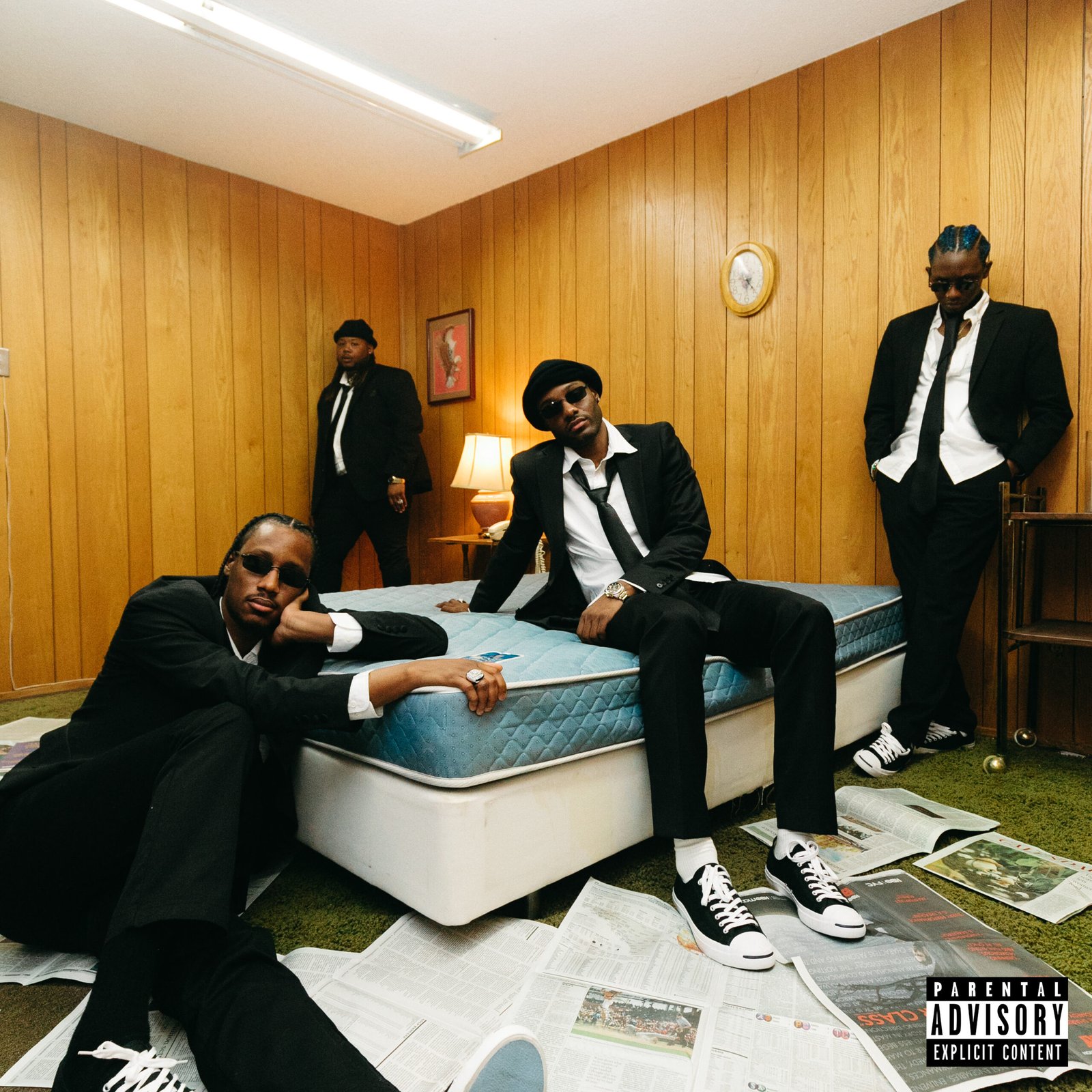 Along with the project, The Homies share "Out Here," a new video for the IALGO opening track. "Out Here" starts IALGO on a confrontational note, as 2fo', Ace, and Quiiso take turns spitting witticisms over a boss battle beat: "I can get 'em all across the country, Nick Saban," lilts Ace. The video collects clips from The Homies' recent trip to Australia, where they opened on tour with their Private Garden co-founder Jack Harlow. Directed by Ace Pro himself, the video finds The Homies as they travel from a streetwear store in Perth to a metro in Melbourne to the steps of the Sydney Opera House itself. Whether they're at home in the 'Ville or jetsetting Down Under, the "Out Here" video proves that The Homies' infectious energy cannot be contained by international borders.
It's A Lot Going On arrives after The Homies announced that they'll be joining Jack Harlow on his "Come Home The Kids Miss You Tour" this fall. Also featuring support from the City Girls, the 26-date tour gives Ace Pro, 2forwOyNE, Shlobb, and Quiiso the chance to show off their performance chops in front of arena-sized audiences. The tour kicks off on September 5 in Cincinnati, just a few miles up the road from The Homies' hometown. Tickets are available now.
The Homies are ready to follow in the footsteps of their friend Jack Harlow from the Louisville underground to the rap mainstream. Sit back, and watch their rise.
It's A Lot Going On Tracklist
The Homies, comprised of multi-talented individuals with a unique sound and perspective, are a budding Hip-Hop group based out of Louisville, KY. Part of the Private Garden collective, a group of Kentucky creatives co-created by Grammy Nominated artist Jack Harlow, The Homies consists of Quiiso, Shloob, Ace Pro, and 2forwOyNE. The group prides itself on being a creative force, producing all its music in-house, as well as its creative direction.
Formed in Louisville out of a shared passion for music and creativity, The Homies have earned high-profile co-signs, earning praise from iconic DJs DJ Drama and Don Cannon, and opening on tour for artists like Lil Uzi Vert, Bryson Tiller, and Waka Flocka Flame. The Homies scored a cult hit with "Leaf Wraps," a Jack Harlow-featuring single that scored over 5 million streams on Spotify, and later appeared on their 2018 debut album Umbrellas. They followed up Umbrellas with last year's Honest Living, home to the single "White Lies" (3.7 million Spotify streams). With the follow-up to Honest Living on the way, The Homies showed off their live chops at Louisville's own Forecastle Festival in May, and they recently finished a tour performing several dates across Australia.