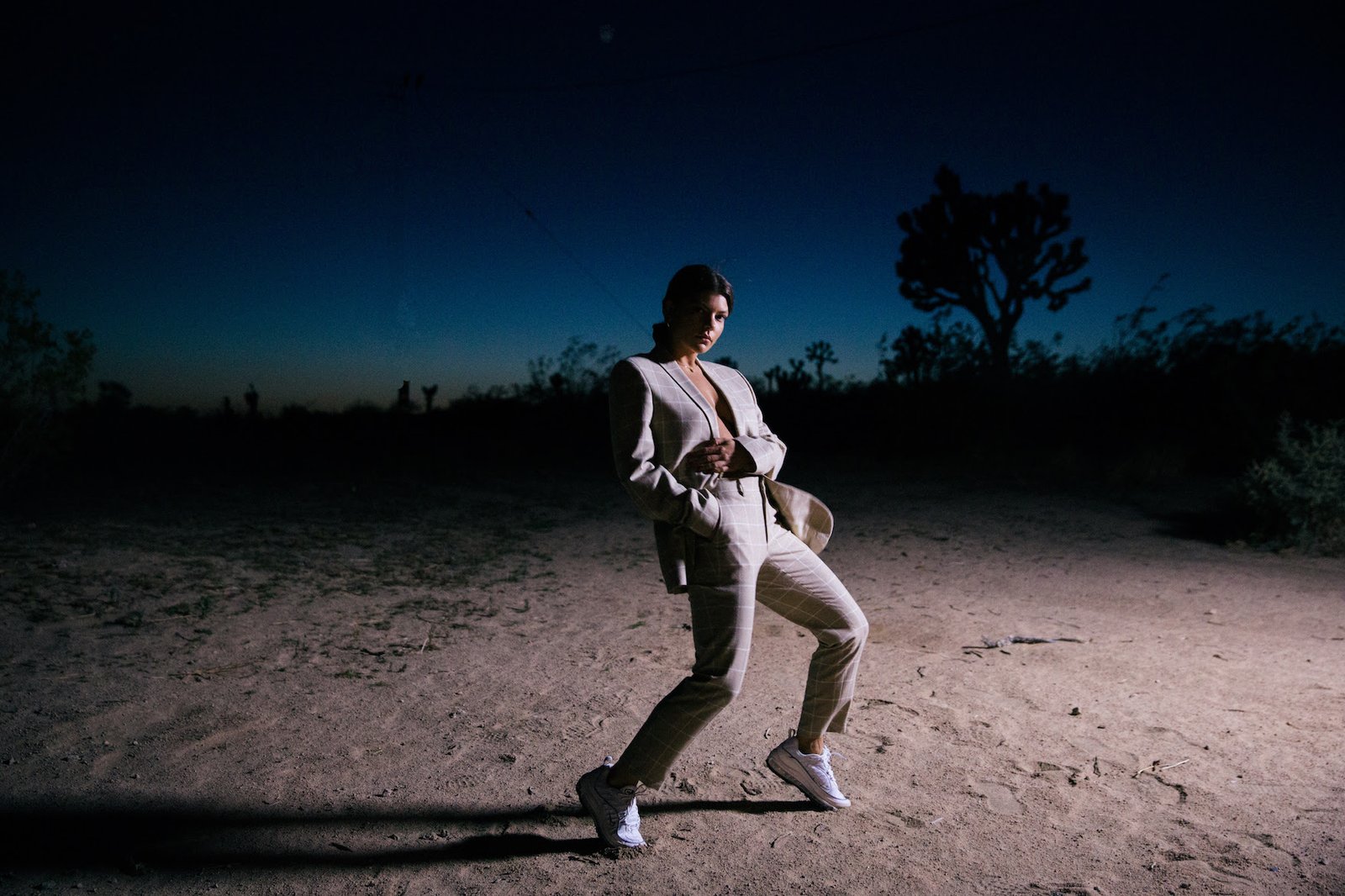 Donna Missal Makes Directorial Debut With 'Jupiter' Video.
Two days before her THIS TIME North American prom-themed tour starts, Donna Missal unveiled the official music video for her latest single 'Jupiter.'
Directed by the New Jersey-born artist herself, the video was shot at dusk in her hometown and perfectly captures the rousing ambiance and sense of longing that the song so brilliantly conveys. 'Jupiter' was co-written by fellow female badass Sharon Van Etten and is taken from Missal's critically acclaimed debut album 'THIS TIME,' out now on Harvest Records.
Donna reveals on her inspiration behind the video and song: "To me, the song is about first love. I wanted to make a video to reflect that experience of feeling something for the first time. To me, that brought to mind the memories of driving through my hometown as a teenager, feeling all of these big feelings all at once. It's my first time directing a video so I chose the setting of my own hometown in NJ that I think could remind anyone of where they grew up."
On Valentine's Day (February 14) Donna Missal started her THIS TIME North American tour in Chicago. The 20 date tour, is prom-themed and takes Donna across North America, making stops in St. Louis, New York, Philadelphia, Boston, Washington, DC, Atlanta, Nashville, Houston, Dallas, Denver, Portland, Seattle, San Francisco, Los Angeles and more before concluding in San Diego on March 30.
Donna recently explained the concept of the tour in an Instagram post: "I was homeschooled. I never had a school dance or a picture day or graduation. THIS TIME TOUR is your invitation to the winter and spring formal I never had. If you had a shitty time in school and want a re-do, or maybe you loved it and want to go back to that feeling, THIS TIME is your time. VIP packages will be available so you can take your very own NEW yearbook photo by Muriel Knudson and be a part of our CLASS OF 'THIS TIME' yearbook."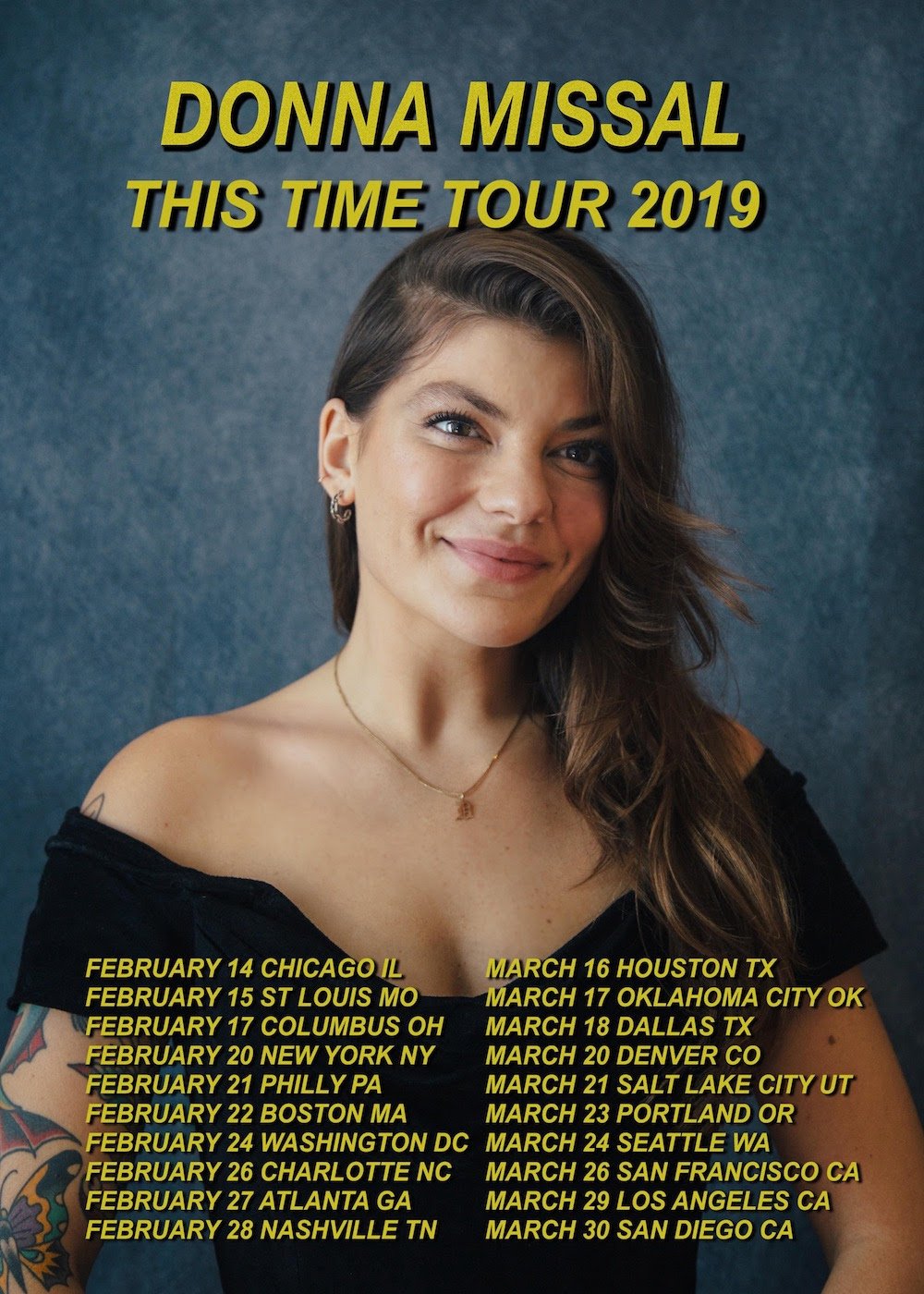 Having spent much of 2018 on the road, including two special album release shows in LA and New York, an appearance on MTV's TRL, a debut festival appearance at Austin City Limits, prominent supporting slots opening for King Princess, Bishop Briggs and Sir Sly and Joywave, and a late night television debut in January this year on NBC's Late Night with Seth Meyers, Donna Missal has earned legions of new fans and garnered more than 25 MILLION combined global streams along the way.
The tour will see Donna Missal playing songs from her debut album, This Time, out now on Harvest Records. The eleven-track album infuses Missal's timeless, fiery vocals with scorching production by Tim Anderson (Solange, BANKS, Halsey), harkening back to the heyday of classic soul music, all the while creating something fresh and contemporary. Including standout cuts like "Driving," "Transformer," "Girl," "Thrills" and current focus track, "Jupiter," an impassioned anthem with a driving bassline and massive chorus.