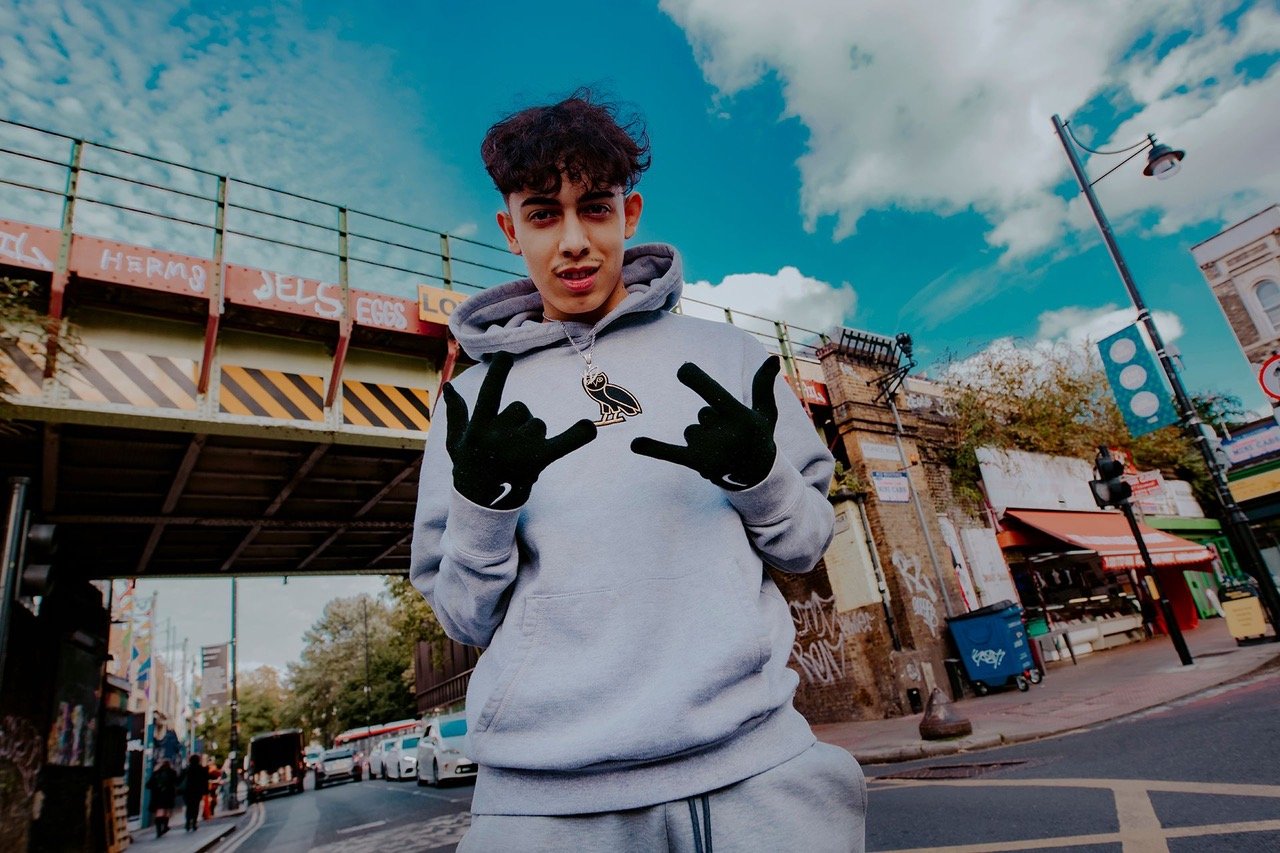 KSI Latest Signee, Yxng Dave Delivers Fiery New Single: Canada Fur
YXNG DAVE delivers fiery single "Canada Fur', the first release of the upcoming debut project "Famoso", a UK and Colombian rap hybrid set to seriously turn heads.
Following his recent signing, YXNG DAVE is ready to change the game in 2022. Cultivating an incredibly unique sound, combining his contagious UK rap style with influences from his Colombian heritage on his latest single 'Canada Fur', the first offering from his upcoming project 'Famoso'.
First making major waves in the scene, opening BL@CKBOX's U18's Cypher (now sitting just shy of 1.3 million views), Dave has left no doubt from the onset that he was 'one to watch', showcasing impressive versatility and explosive delivery. Setting solid foundations in the game from there, Dave has been confidently continuing his promising rise, dropping heavy singles such as 'Couple', 'Zeze Millz', and 'Neverland', earning hundreds of thousands of views on YouTube and over a quarter of a million streams on Spotify.
YXNG DAVE's impressive catalog hasn't gone unnoticed by the heavy hitters either, going on to earn him a range of high-profile admirers including UK rap and pop icon Dappy, as well as rapper, boxer, YouTuber, and all-round megastar KSI. These cosigns have seen the young artist go on to support the former N-Dubz frontman at Birmingham's O2 Institute in November last year.
With KSI on the other hand, taking YXNG DAVE on his UK tour – which saw the young up-and-comer opening at the iconic, 12,500-capacity Wembley Arena. In fact, KSI was such a fan, YXNG DAVE became the first artist he signed to his OTO record label.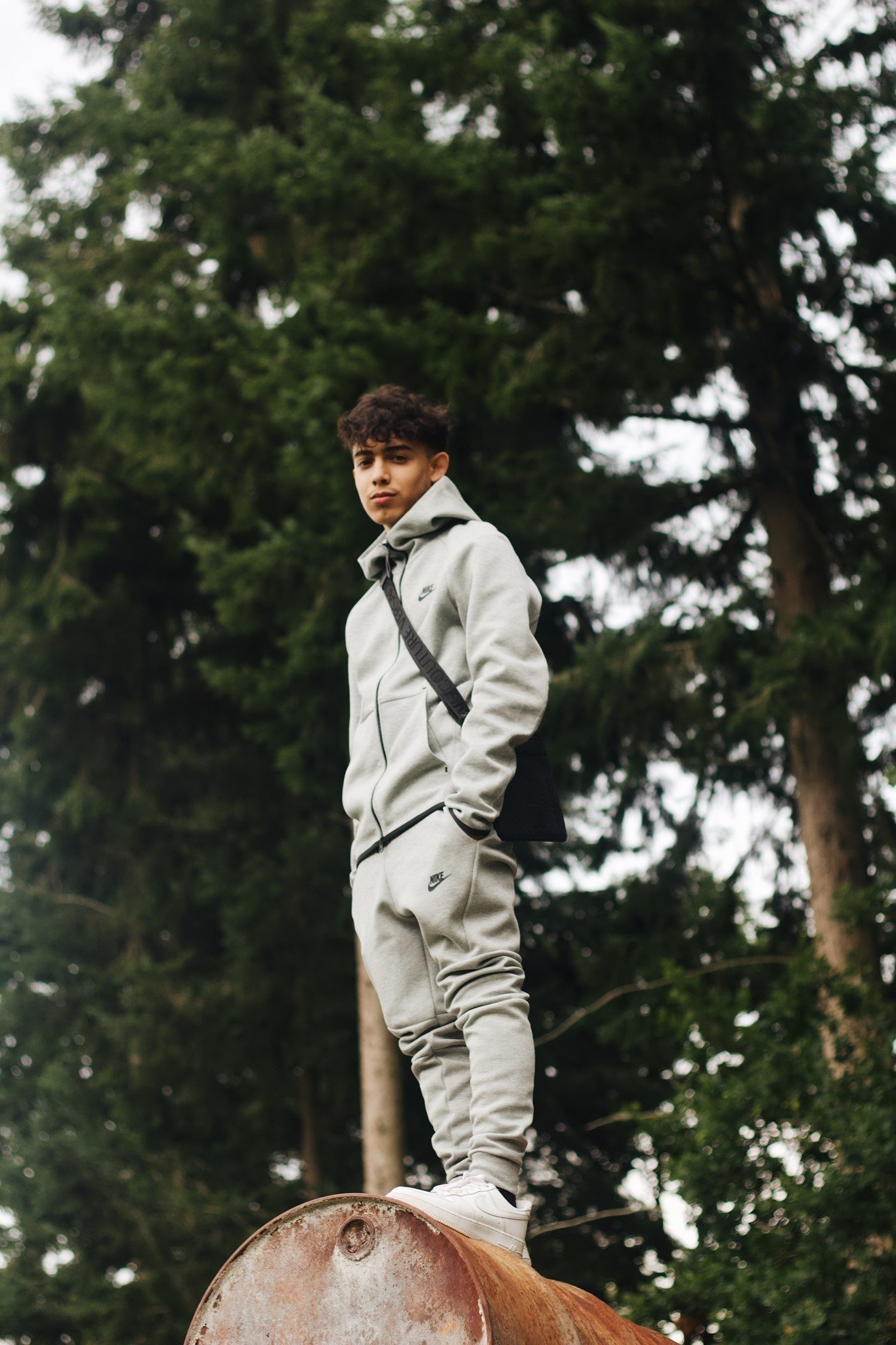 With 'Canada Fur' being the first release of the year for Dave (as well as the first offering from his aforementioned upcoming project), the up-tempo cut shows Dave shine – gliding over a Spanish guitar-infused drill beat and flowing effortlessly with his trademark hazy and deep vocals, bringing a dynamic and lively energy to the single.
The release is also accompanied by an equally energetic visual, where Dave is seen proudly waving his native Spanish and Colombian flags (the perfect backdrop as he switches between languages throughout), while intertwined with clips of motorbikes speeding around him, perfectly embodying and matching the energy Dave brings to the single.
With such a unique heritage being the catalyst for his sound, Dave feels strongly about how his upbringing has affected his music. He explains: "Hailing from Spain and Columbia made me want to mix the languages and dialects with English as they are all just as important to me," he continues.
"My family lives there and I go back to visit both places a lot. When I'm there, I visit family, see music, eat food, connect with locals and friends, and soak up the culture. When I come back, I can show it in my music. Going back to Columbia and Spain always inspires me to be creative and take new approaches to my writing."
Despite his young years, YXNG DAVE is clearly mature for his age, overcoming a range of challenges in his career already – from issues with previous management to the pandemic-stopping shows. YXNG DAVE is ready, willing, and capable of becoming the hottest property on the UK rap scene, with 'Canada Fur' acting as the first flag in the ground. YXNG DAVE is here, and you better get used to it.