Lila Drew Debuts EP: Locket & Shares Her Musical Journey
Lila Drew is not a girl, not yet a woman.
The 18-year-old artist, whose debut EP locket (side one) dropped May 24th, is right in that sweet spot between childhood and adulthood; experimentation and responsibility; technicolor and black and white. But unlike most teens, this crossroads seems to have grounded Lila, and her music has found a home in the uncertainty.
ALL PHOTOS by Miriam Marlene
Drawing inspiration from her journal entries, the songs on locket (side one) reflect the mind of a teen wise beyond her years who revels in the confusion that comes with growing up. The tracks and accompanying videos are full of big ideas and abstract references, not unlike the zines she and her friends' craft after school. "Songwriting is like lyrical scrapbooking," she says of her process. "It's pulling from a lot of different emotions and situations to articulate a full feeling."
locket (side one) captures a multitude of complex emotions, from the dreamy sentimentality of "November" to the empowered dissonance of "take it back" to the jaded sweetness of "hide". It's a fresh collection of bedroom pop, merging a lo-fi aesthetic with the sophisticated observations of Lorde and the poetic introspection of Frank Ocean. Each track reflects a distinct and fully- formed point of view, despite Lila's assertion that her lyrics come from streams of consciousness, dreamed up in her personal space. "Being vulnerable is uncomfortable to me even though there's power in it," she says. "I'd rather articulate myself through music and visuals. Somehow, all this music escaped my bedroom."
"faded/2AM" is a collaborative effort with rapper GoldLink that Lila describes as a "deep, introspective look from an outside perspective." On the track, she speaks to herself with an unexpected sense of self-awareness, underscored by a ringing electric guitar.
Lila's sophisticated lyricism and musical ear have garnered the attention of top-tier collaborators on locket (side one), including producers Michael "Mighty Mike" McGarity (Lana Del Rey, FKA twigs), Mac & Phil (Emeli Sandé), Matt Hales (Lianne La Havas, Col3trane), Jeff Shum (Ella Mai) and Keith Askey (Syd) as well as Grammy Award-winning engineer Derek "Mixed by Ali" (Kendrick Lamar, SZA, Childish Gambino). As a true collaborator and perfectionist with a strong hand in everything she produces and releases, Lila also developed conceptual video pieces to accompany each song on the EP. Though undoubtedly stylish, none are too literal—it's essential to Lila that viewers and listeners have the space to take what they need from her work. "If the combination of a video and a song can make someone feel something, that's plenty. I don't want to force context, I want people to interpret in their own way."
What Lila humbly refers to as "somehow" is actually a lot of hard work and a deep love of music. Born in London and raised in LA, Lila grew up listening to records with her dad. Their collection spanned decades and genres—classic rock, reggae, and 90s hip hop were staples of her music education. "I fell in love with soul music," she remembers. "I was so enamored with Aretha and Marvin and Otis, those larger than life figures." She began playing piano at four, writing lyrics at eight and recording her own demos on GarageBand at age 10. "The love for it came very organically to me. The moments I used to write in sentences have turned into songs."
Dreamy, sultry, alternately self-assured and self-deprecating, each song reflects more than the changing moods of a teenage girl. Like its namesake jewelry piece, locket (side one) reveals an intimate portrait of a young woman at a precipice. "seconds", named after a surrealist film from the 60s, is a thoughtful, raw meditation on urban life and the power of distance. "nothing" is an anti-love song—a stripped back interlude that says everything it needs to in 90 seconds.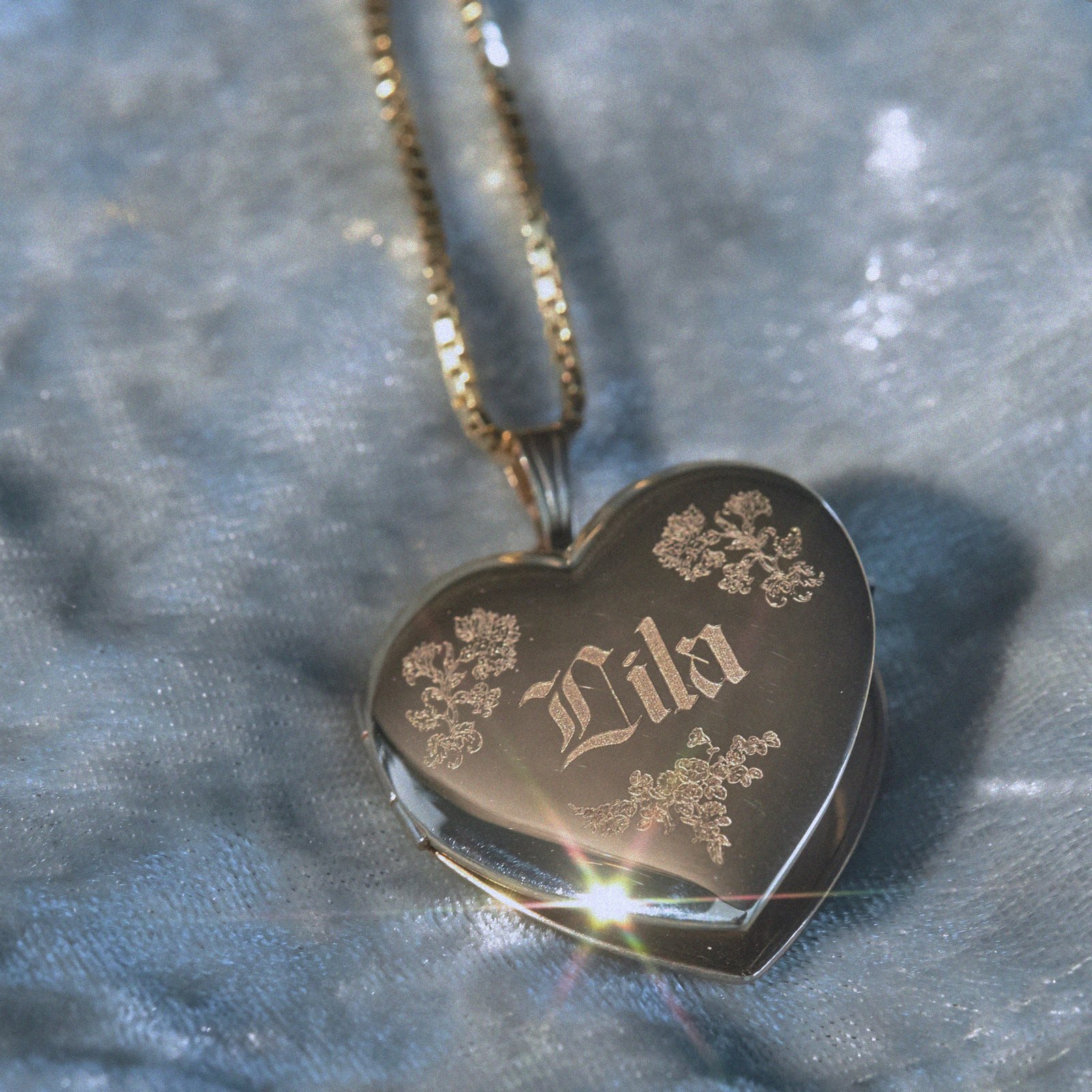 Beyond interpretation, Lila thinks of locket (side one) as a letter to herself, "a snapshot of this particular moment in time." With this EP, she reminds herself that silences aren't so scary, that it's okay to be affected by the weather and that sometimes the personal is political. Lila Drew may still be growing up, but with her "kind-of musical diary", she's made it clear that she's doing it on her own terms.
We interviewed with Lila about her upbringing, the defining moment when she realized she wanted to do music, key collaborations and more…
Where is your artistic home? What city, neighborhood or country helped inspire and inform your art?
A lot of my music is pretty introspective, so lyrically I think I'm most inspired by feelings that I have and moments that I experience. Sonically, I'm definitely inspired by my home of Los Angeles, I moved here when I was 3 from my birthplace of London, and am always so blown away by the musical knowledge and history in LA. My friends and I are constantly introducing each other to new artists and new sounds, I think that really informs my musical taste.
What was the defining moment you realized you wanted to do music?
Honestly, I never really realized I wanted to do music. Music was always such a guiding force in my life. All of my earliest memories involve music – listening to my parents' record collection, singing in choir in kindergarten, writing my first songs in second grade. I remember going to a music studio for the first time, I think I was 14, and telling my dad that I'd give up my life for music.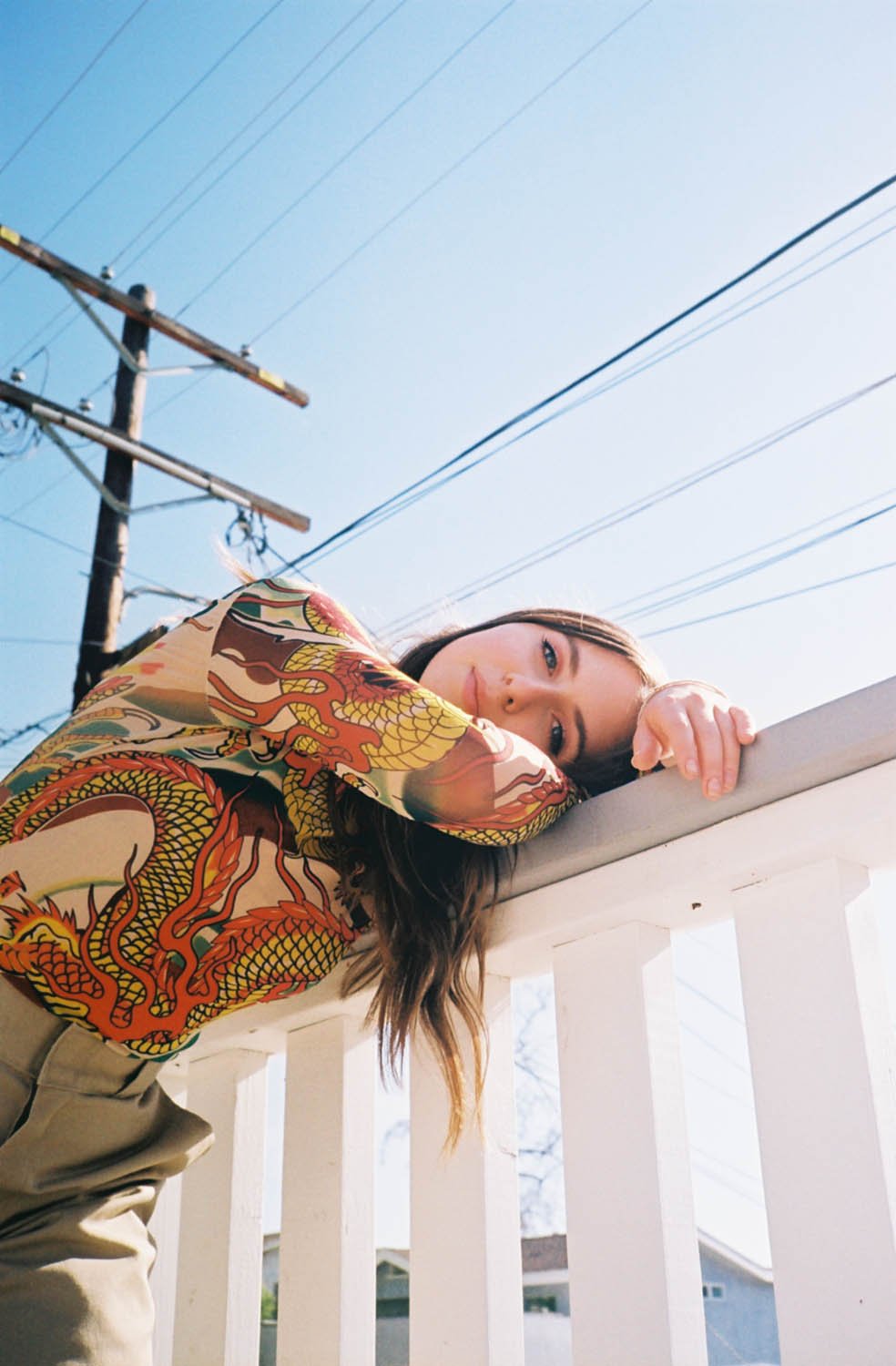 How do you feel artists stay relevant locally, nationally, or even globally?
I think it totally depends on the artist! It's inspiring to see so many artists putting out music in creative ways. I love how Tierra Whack put out that 15 song, 15-minute album. That was so genius. I think the more creative, the better.
As an emerging artist today, what would you say are some of the challenges you face?
I think the spectrum of music is pretty oversaturated with artists right now, which is really cool to see, but can definitely make it difficult to get recognized as an emerging artist. Also, social media has completely changed the way that people consume music and find new artists! I've been in high school, I actually graduate next week, so keeping up with social media and making music and working on visuals while being in school has been a huge challenge.
What are some of your favorite artist collaborations?
There are so many! right now, probably Blood Orange, Tei Shi, and Diddy on "Hope" and Connor Oberst and Phoebe Bridgers new project "Better Oblivion Community Center.'
Music is all about expression, what do you like expressing in your work?
I really try to use personal stories in my music. If someone can connect to what I'm saying on a personal level, that's so powerful.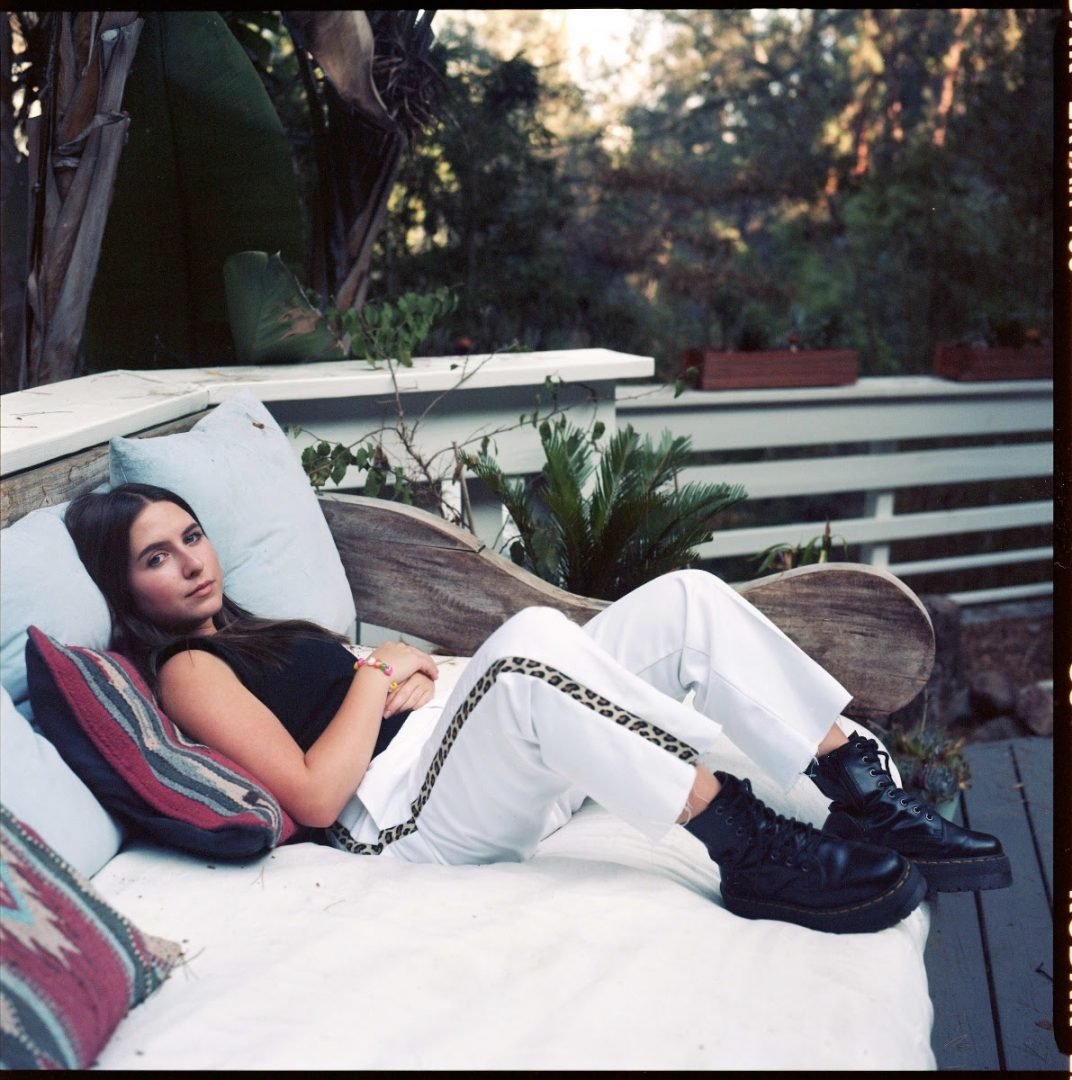 The Fox Magazine is all about inspiration, what/who inspires you the most?
This is probably cliché, but my friends inspire me a lot. What they listen to changes what I listen to and vice versa. I'm also inspired by artists that can blend great music with great visuals. ASAP Rocky does an amazing job. I also just saw this video by Nazz called "words." She's so sick.
What's the best part of being a musician?
Being able to create and push the boundaries! I'm happiest in the studio – there's such a sense of freedom when you're working on new music.
Name a few artists would you love to do a song with and why?
I would love to write a song with Paul Simon. He's just a total master and it would be so crazy to learn from him. Bon Iver would be amazing too, not that any of these collaborations would ever happen! His songs are so beautiful and unique, I saw him live a few years ago and it was life changing.
What's something people would be surprised to learn about you?
I'm taking a gap year to focus on music! Also, I am really good at balancing drinks on my shoes. My Instagram stories see a lot of this…
What's your best advice for aspiring musicians?
There's no rush! Keep working, putting music out, and growing. I have a really hard time loving my final products and I'm ok with that, it's all part of a process of growth and development.
"I think as a woman and as a young person, I feel things deeply—both positive and negative. I try to tap into that and hope it's not singular."
---
Connect With Lila!