MARINERIS Explores the Teenage Mind on Compelling Debut Album: 'My Band Could Be Your Home'
Ukrainian alt-pop artist Marineris' album My Band Could Be Your Home is out on October 21st.
The concept behind the album is a glimpse into the minds of Gen-Z, reflecting a young person's fragile state of mind, drawing on main influences being The 1975 and Mura Masa. It explores the notion that music can be life-changing, or at times life-saving.
Rising alt-pop artist Marineris shares his debut album, My Band Could Be Your Home, out on all streaming platforms on October 21st. Hotly tipped as one to watch in 2021, Marineris has already received praise from key tastemakers including The Independent, Headliner Magazine (listen to his Emerging Headliner podcast here), and Mundane Magazine. The music video for his album title track was also premiered on Wonderland.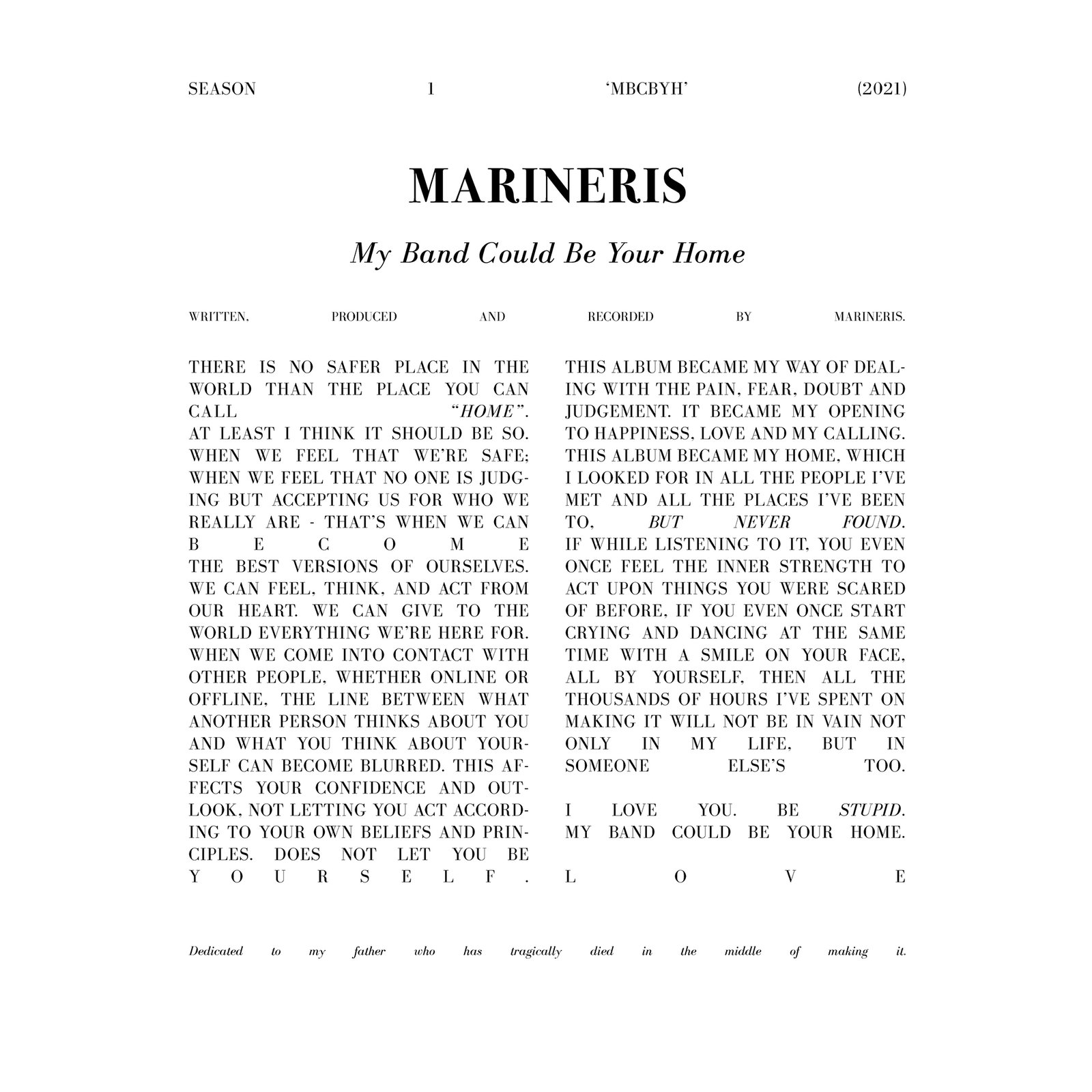 The album is a complex and cathartic glimpse into the minds of Gen-Z, reflecting a teenager's fragile state of mind, trying to realize itself when the contemporary world constantly tells him how to feel, look, love; what to think, eat and choose. It explores the notion that music can be life-changing, or at times life-saving.
A means to handle all the kinds of pain you've experienced. When you don't get enough attention from your parents, you would listen to your favorite band. A person you're in love with chooses your best friend over you, music is always there in your time of need. Describing the album as a 'series', Marineris explores different themes across each track or 'episode'.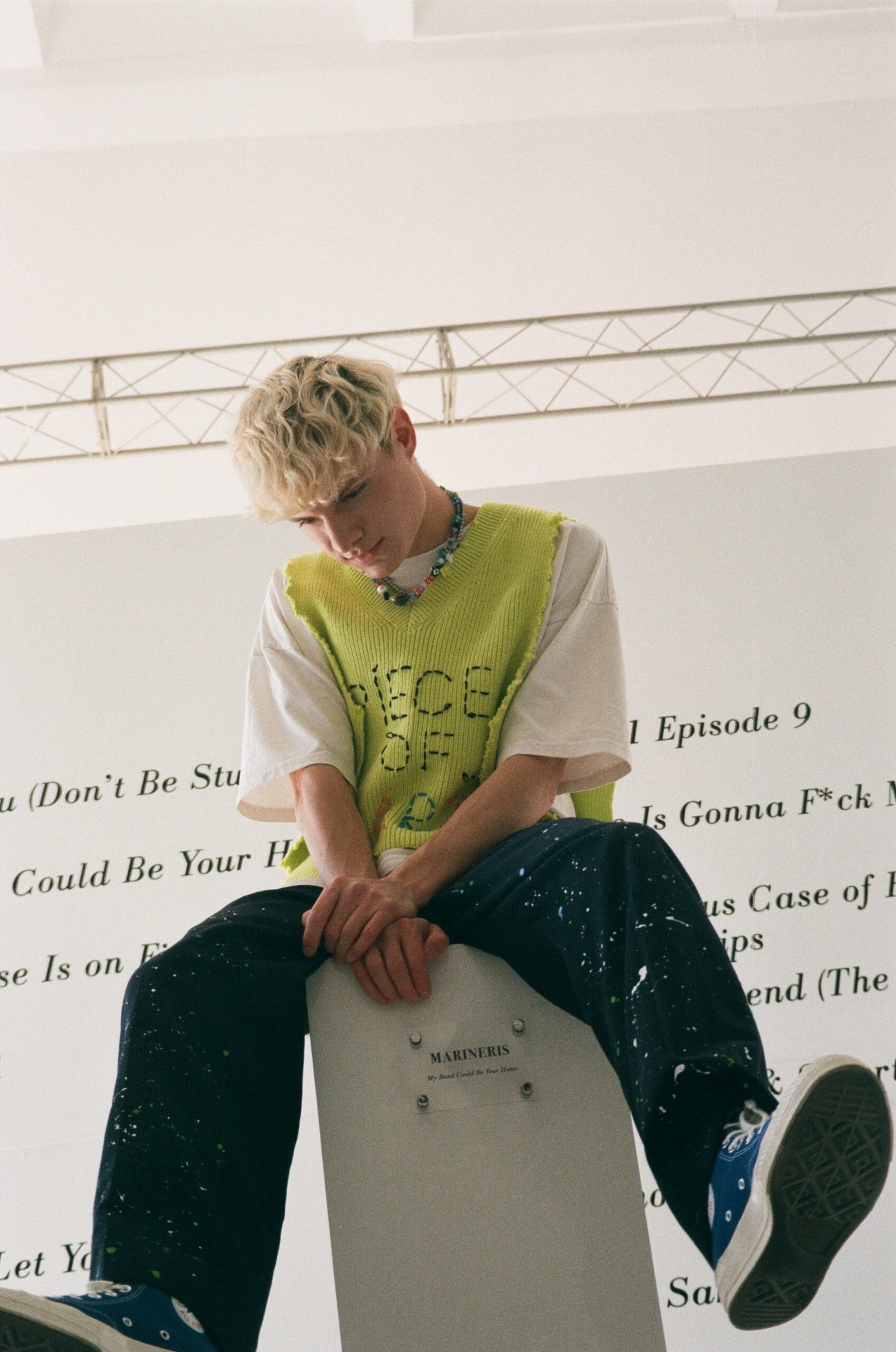 Sonically, MBCBYH is a melomaniac variety of styles: from 00s indie rock anthems to electrifying trap-pop ballads; from Henry Rollins-inspired punk banger to 80s catchy synth-pop tunes. The music video for his single 'Prick' is an ode to Nirvana's grunge classic 'Smells Like Teen Spirit'. Marineris wrote the album single 'Our House Is On Fire' during the height of the pandemic last year when the world was absorbed by people's anxieties and fears, but ultimately, we all stood together against something bigger than us.
Marineris has also released completely self-directed music videos for his singles 'Another Song About You' and 'Petrified'. The album's closing track 'The Same' is a glistening ballad exploring the fact that ultimately, we all are really similar from the perspective of our emotions and problems.
Speaking of the album, Marineris says,
"There is no safer place in the world than the place you can call 'home'.  When we feel that we're safe; when we feel that no one is judging but accepting us for who we really are – that's when we can become the best versions of ourselves. We can feel, think, and act from our hearts. We can give to the world everything we're here for.

This album became my way of dealing with pain, fear, doubt, and judgment. It became my opening to happiness, love, and my calling. This album became my home, which I looked for in all the people I've met and all the places I've been to but never found.

If while listening to it, you even once feel the inner strength to act upon things you were scared of before, if you even once start crying and dancing at the same time with a smile on your face, all by yourself, then all the thousands of hours I've spent on making it will not be in vain not only in my life but in someone else's too."
Behind the name 'Marineris' is Alex, a 23-year-old singer, songwriter, and producer obsessed with creating his musical world from scratch, from writing the songs, to production to creating his music videos.
Born and raised in an industrial town in Ukraine, Marineris grew up listening to an eclectic mix of musical genres. Citing The 1975 and Mura Masa as his biggest musical inspirations, he draws on his combined influences, thriving on being able to experiment with his music and the concepts and emotions he's able to portray, totally owning his own brand of bold, gutsy, and thought-provoking alt-pop.