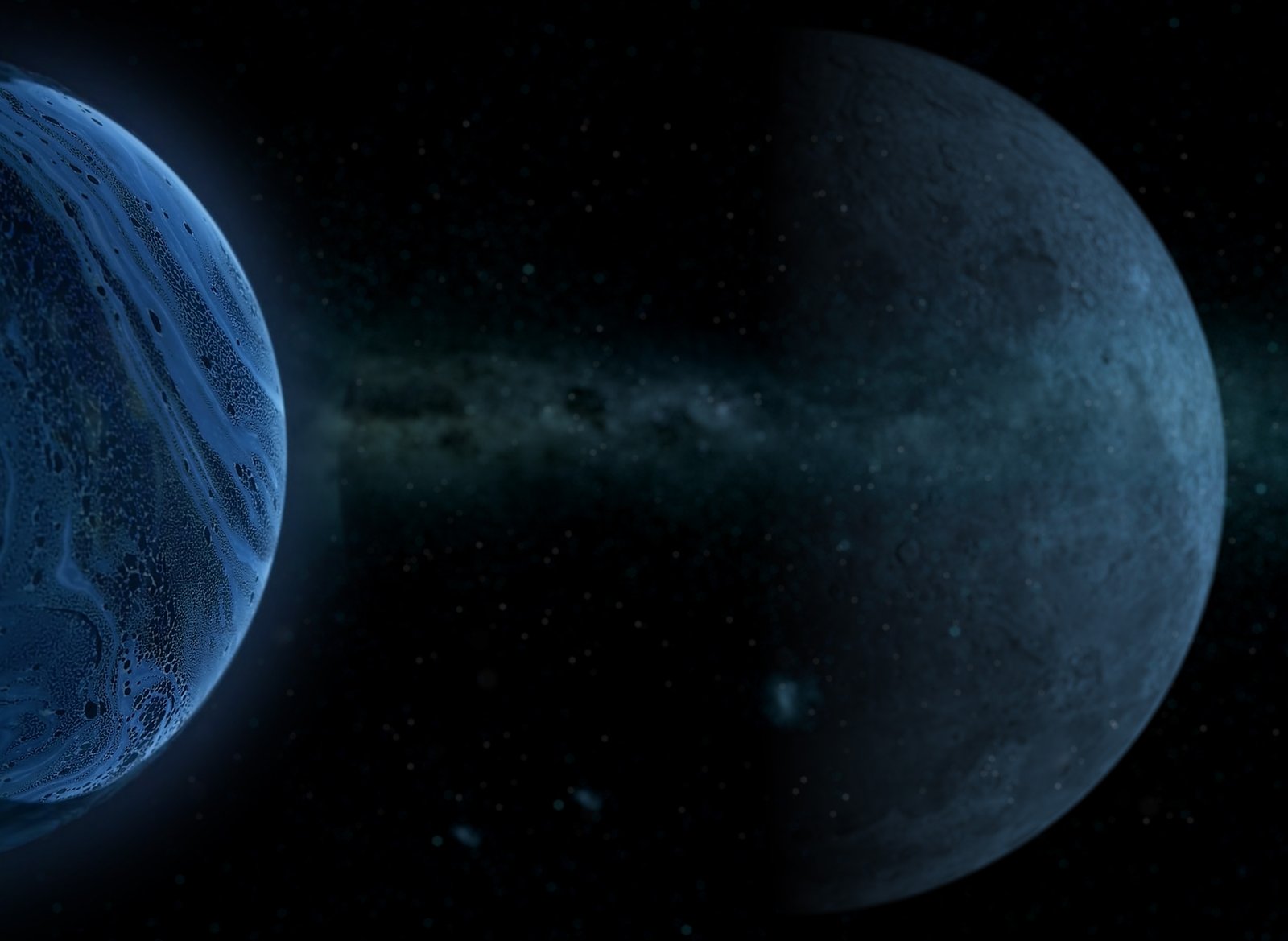 Robot Koch Releases EP: Sphere Outtakes Designed For Planetariums
Acclaimed electronic music producer Robot Koch releases his new EP "Sphere Outtakes" – the follow-up to "Sphere" out 10/5 last year – via his own label Trees and Cyborgs.
Designed as the soundtrack to an audio visual live show and conceived in collaboration with the artist Mickael Le Goff, the project is a musical exploration of space and will be exhibited in planetariums and full dome venues across Europe and North America that started at MUTEK San Francisco on May 2nd.
"I wanted to do something entirely new and different, move out of my comfort zone. I've been playing in clubs for more than ten years and the idea of doing something in a planetarium has been in my head for a while. I just loved the idea of it being totally immersive; it lies somewhere between a 3D movie and a concert," Koch explains.
With "Sphere Outtakes", Koch delves into dark pockets that separate stars, sounds, and ultimately feelings: "The space around things, the nothingness of space, fascinates me and I seek that space in my work too, the right amount of reverb around a sound, making it small and intimate or epic and far away is something I play with a lot." he adds.
Building sound from a neoclassical sphere, he rapidly switches to more immediate and experimental outbursts, threading the line between drony, twisted and skeletal German minimal to spectral, transcendental techno. It's a visual and sonic bath inspired by sci-fi, Robert being a massive fan of Blade Runner and Alien and intrigued by space and the possibility of a life above the stars. Tracks such as Another World and Data Religion showcase dark pulsations and clanks that channel a post-human dystopia. BBC's Bobby Friction described it perfectly; "it sounds like artificial intelligence discovering religion."
Robot Koch has been steadily crafting a remarkably mature and original sound that expertly combines a deep and cinematic atmosphere, emotional reflection and space age beats. He's been embraced by Modeselektor, Hudson Mohawke, Flying Lotus and Mary Anne Hobbs.
Being an acclaimed composer, he's created numerous music scores for acclaimed TV shows such as Vampire Diaries, Pretty Little Liars, The Blacklist and How to Get Away With Murder and more recently, the netflix show "You". He's also performed at Coachella, Sonar, MUTEK and played Boiler Room several times.
"Sphere Outtakes" TRACKLIST:
1. Movement 1
2. Black Hole Revisited
3. Another World
4. DATA RELIGION
5. Manifold
6. Contact
7. Crystal Grid (Ryan Davis Remix)
8. Crystal Grid (Jan Wagner Remix)
9. Blurry (Daniel Brandt Remix)
10. All In Your Mind (Chi Thanh Remix)