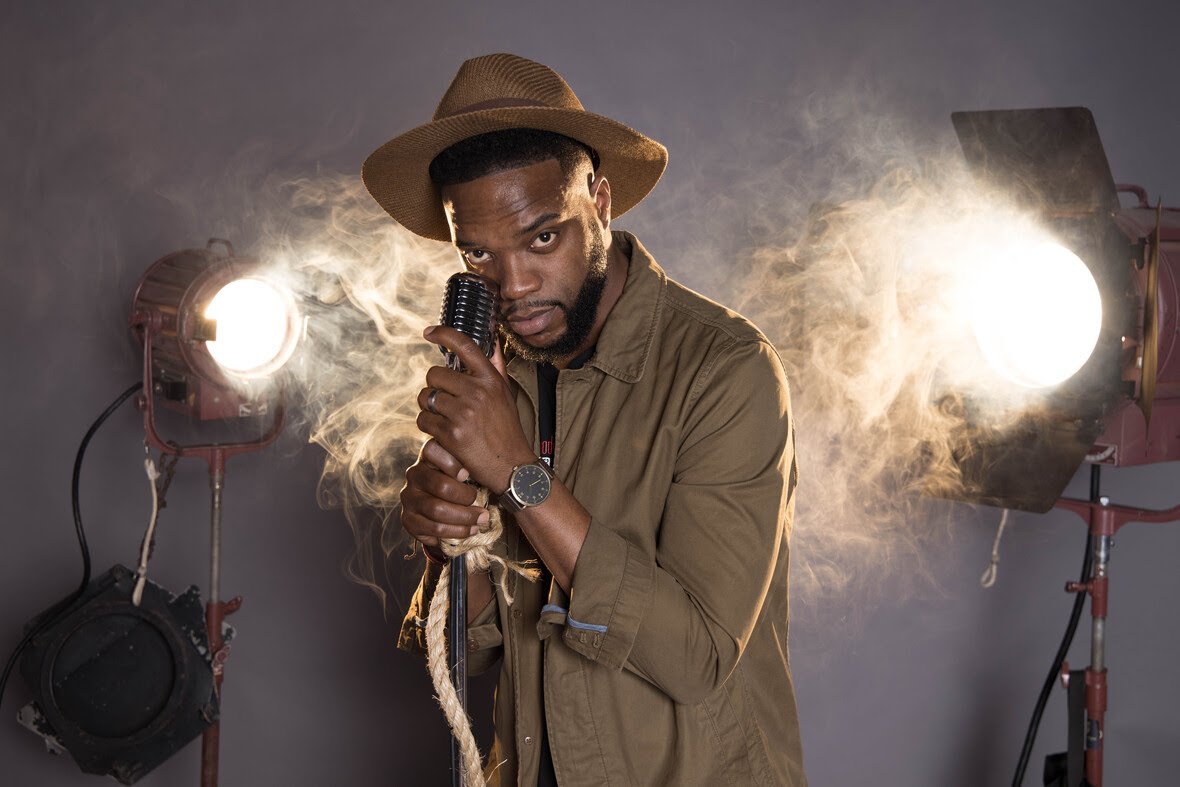 Stringz EMB Releases Music Video For Inspirational Track, Lights On
Singer-songwriter and producer Stringz EMB just dropped the video for his inspirational song, "Lights On." 
The nostalgic and very personal music video just made its world premiere on This Is RnB and was directed by Andrew Stephen.
"Mental health is an issue that touches the majority of individuals. For years, we've been prepped and motivated to do what it takes to keep our emotions hidden as we carry out the duties of our day," mentions Stringz. "Lights on" brings those issues to the forefront, opening up transparency around the feeling of an exterior smile that covers up deep and active depression. It is ok to not feel ok. The more we become comfortable with that statement, the quicker we'll be able to create a true remedy for the emotional epidemic," he adds.
"Lights On" was written by Stringz EMB and produced by John Joseph (Summer Walker's "Over It" & "Body"), and PJ Fresh.
"I was inspired to write this song as a result of my own personal struggles of being in the light and forging a smile to hide a depth of depression."
On "Lights On," Stringz EMB lays out a passionate piece filled with emotionally heavy vocals and copacetic guitar strumming. His experimental amalgamation of gospel, soul, blues, hip hop, and acoustic guitar has been deemed by many as something that we've been missing for a long time. The track melodically dives into the artist's overwhelming sentiment of depression and self-awareness. The first verse starts off with mentions of how due to mental illness issues, close family relationships changed and ultimately faded away. As a rising star, the spotlight is definitely on him, but he admits his true vulnerability with the chilling lyric, "the sun is shining on me, but still, I'm feeling lonely."
About Stringz EMB
Gregory Bowdry, better known by his stage name Stringz EMB, is a St. Louis-born, award-winning singer, songwriter, record producer, entrepreneur, and community advocate. Dating back to 2014, Stringz EMB and super-producer PJ Fresh have been brewing up the magic of his records inside the beautifully ambient Sawhorse Studios — the same studio that housed several world-renown projects, one of the most recent being the Psychedelic Furs' "Made of Rain," produced by Guns N' Roses guitarist Richard Fortus.
Touring from coast to coast, Stringz EMB has performed with and opened for artists such as ATG of Discrepancies, Bubba Sparxx, and Murphy Lee of the St. Lunatics. In the midst of touring the world, the young artist even hustled his way into a huge collaboration with Jamaican-born, vocal recording artist, Javada, set for release later 2021.
Stringz EMB draws his musical influence from legendary artists such as James Brown, Anthony Hamilton, B.O.B., Drake, and Young Thug. His unique blend of soulful crooning, heavy bass, and live musicians, aids in the production of one the biggest sounds that we've heard in a very long time. This rising star is definitely one that you should keep on your radar.