Meet Kamales Lardi: A Prestigious Woman in Tech Who Is Transforming The Digital World
This intelligent, ambitious, and dedicated tech mastermind is making her mark across a multitude of businesses around the globe.
Kamales Lardi is a bold and strategic thinker in digital and business transformation. She combines over 23 years of deep cross-industry experience with the latest digital and technology solutions. Kamales is listed in the "Top 10 Global Influencers & Thought Leaders in Digital Transformation" (Thinkers360) and Top 50 Women in Tech Influencers 2021 (The Awards Magazine).
She often says, 'technology is not a silver bullet solution, a clear value proposition should drive any transformation effort'. This approach resonates well with many business leaders and has helped her stand out in the digital space. Since establishing Lardi & Partner Consulting GmbH in 2012, Kamales has advised many multinational companies across various industries in Europe, Asia, and Africa for over a decade.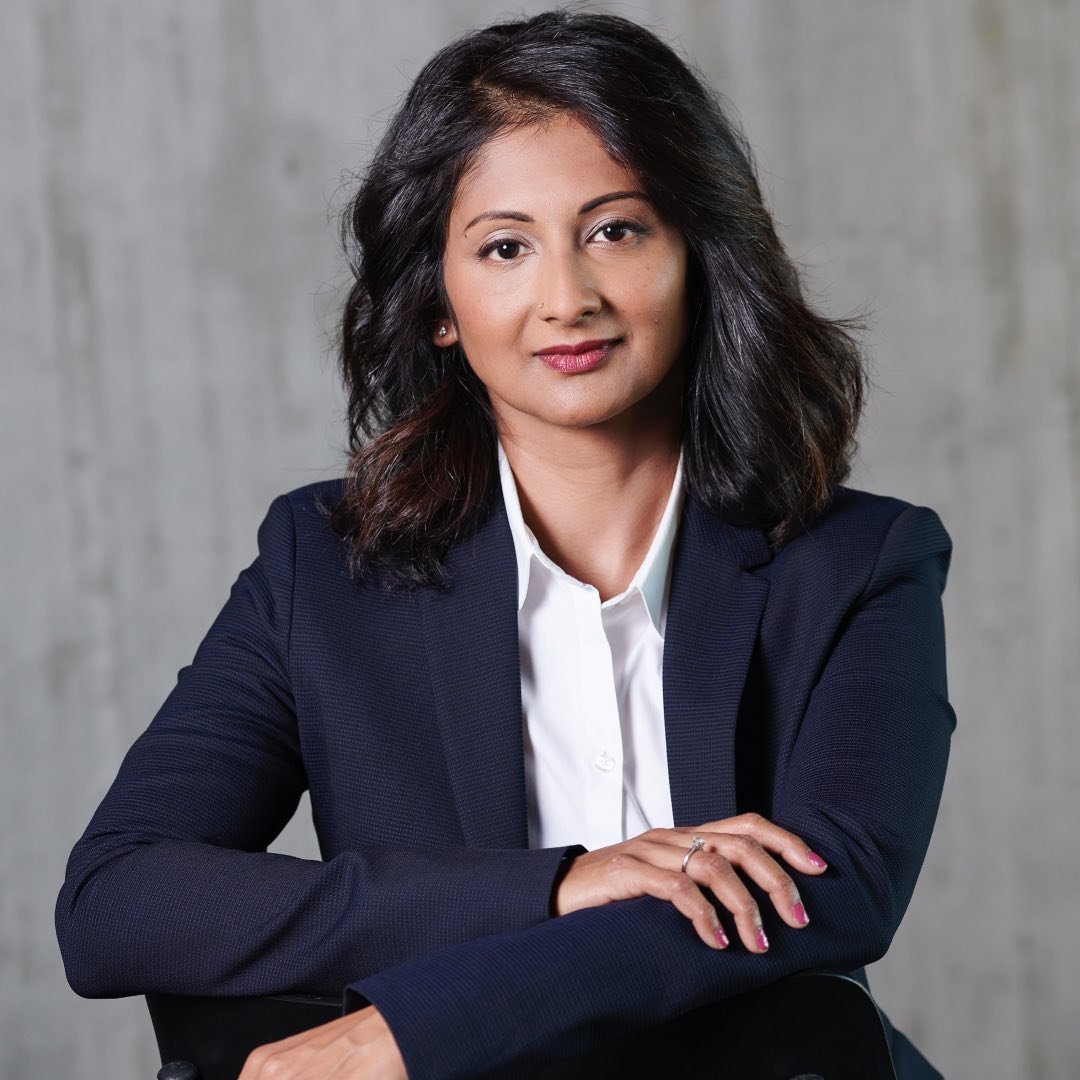 Kamales believes in the transformative impact of emerging technologies. She has developed a deep knowledge and practical experience in a range of emerging technology solutions, such as blockchain, AI, virtual and augmented reality, 3D-printing, IoT and sensor technologies, and robotics process automation among others. Kamales is a Teaching Fellow at Durham University Business School and is the Chair of the FORBES Business Council Women Executives.
She is a dynamic and influential speaker and presents regularly at corporate and industry conferences. In 2022, Kamales was recognized in International 40 Over 40 – The World's Most Inspiring Women by CapGemini Invent and Female One Zero. She is also the author of The Human Side of Digital Business Transformation.
We had the chance to interview Lardi and gain insight into her accomplishments, inspirations, and insider knowledge within the tech realm.
Where are you from originally?
I am originally from Malaysia, where I grew up, completed my education and started my first consulting role with Accenture (Andersen Consulting at the time). After a couple of years in consulting, mainly focused on technology implementation for large corporate clients, I decided to pursue a Master in Business Administration (MBA) in the UK to expand my practical business and management knowledge. This was a turning point for me, as I met my Swiss husband at university and decided to remain in Europe. I worked at Zurich Insurance for several years and then joined Deloitte Consulting, where I eventually led the Digital team in Switzerland. After becoming a parent, I decided to leave the traditional consulting industry and start my firm, which has been successful for over a decade, enabling international organizations to transform traditional business models, processes, and operations to meet the needs of the digital economy and customer experience.
Since then, I have advised many multinational companies across various industries in Europe, Asia and Africa, building a solid portfolio of clients, deep knowledge, and practical experience in a range of emerging technology solutions, such as blockchain, AI, virtual and augmented reality, 3D-printing, IoT and sensor technologies, and robotics process automation among others. I am a Teaching Fellow at Durham University Business School (UK), was the Chair of the FORBES Business Council Women Executives, and built my profile as an influential speaker. I have received multiple rewards over the years in recognition of my work in digital business transformation, including the International 40 Over 40 – The World's Most Inspiring Women (CapGemini Invent and Female One Zero) in 2022.
What was the inspiration for the development of your new book, The Human Side of Digital Business Transformation?
For over 23 years, I have advised companies across industries and regions in applying technology for business to accelerate value creation, delivery, and capture. A common misconception is that digital transformation is rooted in technology, disruption, or new digital marketing channels. Companies tend to focus on the 'digital' part, rather than the 'transformation' part. The digital part opens doors to exponential possibilities, but it is the transformation part, the journey that an organization goes through with the ecosystem of people, that creates the solid foundation to accelerate these exponential possibilities.
What I have observed over the years is that companies and business leaders are still underestimating the value and impact of the human factor in digital transformation – the people element that can make or break any technology or strategic implementation. At the heart of successful digital transformation are the key stakeholders: board members and management teams, who drive change; employees, who accept, embrace, and advocate for change; customers, who start the change; and partners and suppliers, who help implement change.
Understanding and interacting with these groups of people is the real key to making digital business transformation work in the long term. This was the main reason I decided to write this book. I wanted to make a playbook for human-centered digital transformation and a connected ecosystem that business leaders could use to lead transformation in next-generation organizations.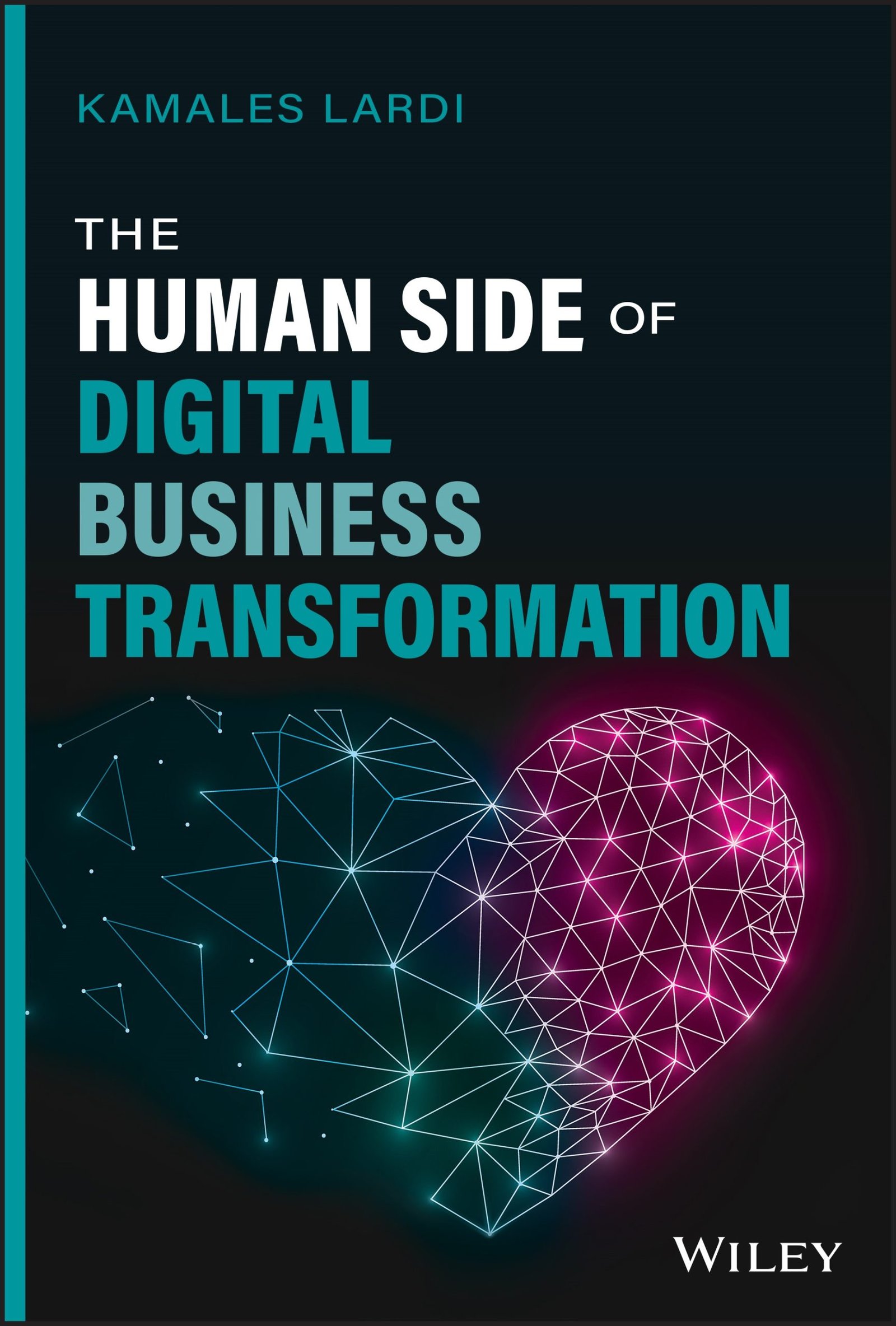 How do you think the economy will benefit from this?
Almost every organization in the global business landscape addresses digital transformation to some degree. It is an inevitable necessity in the increasingly digital economy that exists today. However, over 90% of these initiatives tend to fail or fall short of their intended outcome and business value. The key reasons center around poor vision, unclear scope, lack of focus, limited mindset, poor culture, and communication management, and lack of digital skills and capabilities.
As companies spend countless amounts on digital transformation efforts (According to statista.com, businesses worldwide will spend 3.4 trillion dollars by 2026 on their transition to becoming digital enterprises.) and are potentially enticed by the 'shiny new thing' in the market, business leaders are struggling to focus and implement the right changes to survive and thrive in the future. Digital transformation can be complex and overwhelming, it is not for the faint-hearted and my book provides a step-by-step guide to help business leaders navigate the transformation successfully.
What are 4 trends shaping the current global business landscape?
Emerging technologies, digitalization, and automation
The extensive use of digital technology and increased use of automated processes is causing a sea change in the way organizations function. Processes are being automated, expenses are being reduced, and efficiencies are being improved as a result of businesses using artificial intelligence, data analytics, and machine learning. In addition, the utilization of digital platforms for the purpose of engaging customers, such as social media and online shopping, is becoming an increasingly significant practice.
Evolving consumer behavior
Digital natives, people growing up in the digital age, are demanding superior customer experiences that are hyper-personalized, frictionless, flexible, and predictive. Digitally enabled businesses have to leverage technology to create a new level of interaction and engagement with the global customer base. This means understanding customers' needs and preferences and delivering personalized experiences across all touchpoints.
Shifting competitive landscape
Competition in the global business landscape has become more complex and diluted, with indirect and substitute competition becoming more significant. Companies that have mastered digital technologies and online channels move rapidly and with purpose, and digital businesses have become hard to ignore as they rapidly reach the size, scale, and enviable commercial success.
Rise of the low-touch economy
The low-touch economy is a business landscape characterized by no physical contact, leading to a once-in-a-generation shift for most organizations. companies accelerated the digitization of customer interactions, such as e-commerce, online acquisition, and touchpoints, by up to three to four years. The share of digitally enabled products in business portfolios has also accelerated up to seven years, offering existing products and services on digital channels and creating new ones specifically designed for the digital economy.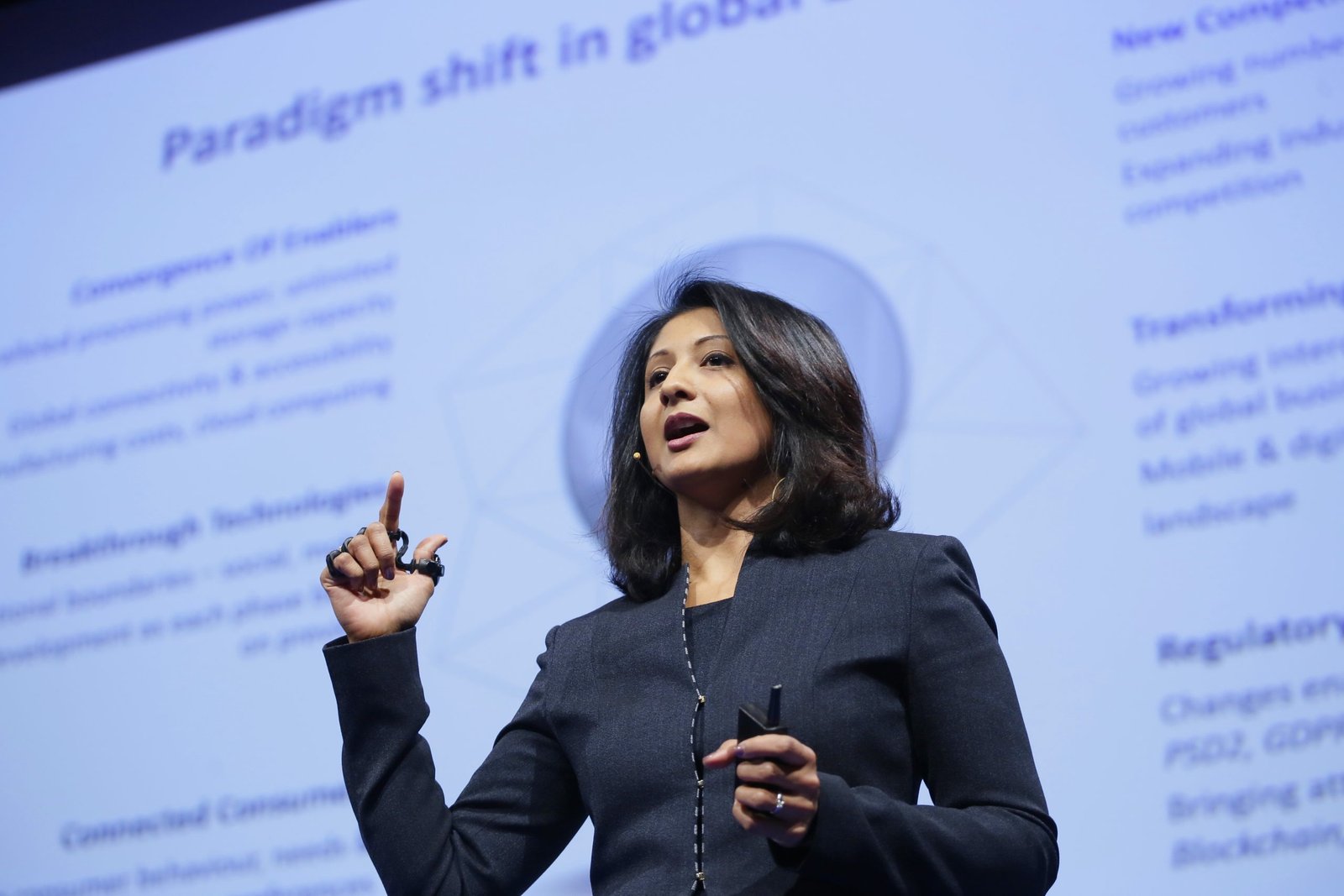 What are some critical success factors for sustainable digital transformation?
To jumpstart their digital business transformation efforts, several critical success factors are required to help make the case for change, earn support, and initiate the steps that lead to successful transformation, as described in my book The Human Side Of Digital Business Transformation.
A purpose is much more than just one cohesive strategy; it serves as a transcending beacon that leads an organization's and its people's direction. It allows stakeholders to develop tangible objectives with their collective energies, embodying passion and promise to carry out the mission at hand. Central to forming this connection is the idea that each team member supports the same clear digital business transformation goals that align with company values. A purpose acts as an invaluable connector, bringing these unified, diverse voices together and speaking in one collective resolve.
Customer behavior is rapidly changing in today's digital environment, with consumers demanding hyper-personalized interactions, instantaneous responses, predictive products and services, and frictionless engagement. Companies are struggling to stand out in this environment, so they are focusing on creating impactful experiences that will appeal to current and future customers. Digital and online channels have created great ways to engage with customers, such as AI-based virtual assistants and chatbots, which are cost-effective but have yet to be implemented. These efforts enable companies to supplement customer engagement and fill the breaks in the customer journey with value-added interactions.
Digital business transformation requires organizations to go beyond improvement exercises to redesign the process landscape through optimization, digitization, and automation. Reengineering focuses on completely changing the process for an overall different result, instead of incremental improvement that tweaks an existing process to optimize it. This includes policy changes, effective monitoring of progress around processes and outcomes, and sufficient data availability and quality.
Transformation in an organization is guided by the data and often involves analyzing structured and unstructured data from a variety of sources to gain rapid insights. In the current digital market, there is an abundance of data from various sources, including users, platforms, and devices. Emerging technology solutions also offer a new range of data sources that can add greater value to the business. These data sources provide an unprecedented level of granularity and detail, allowing organizations to respond to customer needs rapidly and anticipate new needs.
At the core of digital business transformation are people. Leadership alignment, accountability, and ownership, execution of team capabilities, and skills, as well as employees' buy-in and commitment all, play a role. The type of leadership and culture required is agile and adaptable, and teams should have a clear understanding of the business ecosystem, consumer needs, and technology capabilities.
Leaders need to set a vision and work cross-functionally to enable the transformation team to deploy better solutions.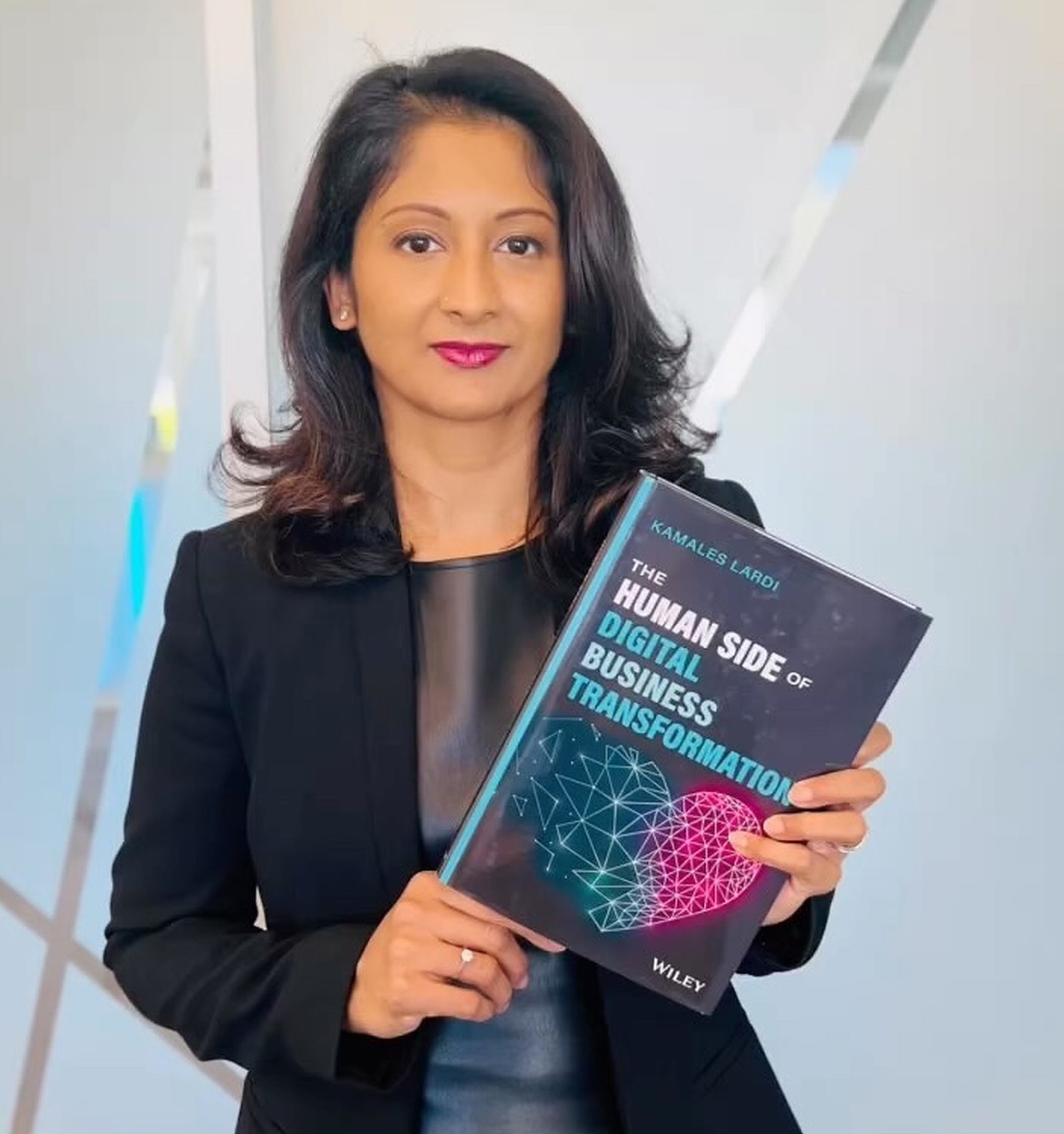 What are 6 essential leadership traits for future organizations?
Abundance mindset
Leaders with an abundance mindset believe in the exponential opportunities of business and understand that there are enough resources and successes for all. They identify skills needed for success and take steps to develop them quickly. To fully embrace digital business transformation, organizations must cultivate a culture that fosters collaboration and puts customers first. They must also empower people to innovate, experiment, and push boundaries in order to drive success sustainably.
Empower people
Business leaders must cultivate a culture that fosters collaboration and puts customers first to enable employees to innovate, experiment, and push boundaries. They must foster this journey with formal mechanisms and open forums to promote interactivity, ideation, and learning. By equipping personnel with all necessary resources, companies will find they have a workforce that is loyal and productive.
Consciousness & empathy
Business leaders must recognize the value of leading people in a conscious and empathetic way to ensure success in digital transformation initiatives. Empathy is demonstrated through cognitive or emotional understanding, while trust is essential for organizational transformation.
Adaptable & flexible
Adaptable and flexible leaders are essential for success in today's ever-changing landscape, demonstrating resilience by learning from setbacks and maintaining an optimistic attitude. Successful adaptation and evolution of strategic influencing skills can bring out extraordinary leadership characteristics.
Closeness to customers
Successful leaders in digital transformation always ensure that customers are at the heart of the business. In many organizations, leaders were often kept at a distance from the customer by hierarchical structures, as well as daily business operations. As a result, leaders often lose touch with the customer needs and preferences, and the real value that the business is able to create in the market. The digital business transformation journey presents an opportunity for organizations to leverage integrated data, technology, and content to create hyper-personalized and unique customer interactions across all touchpoints.
Courage & Conviction
Bold leaders have the courage to forge their own path and pioneer new ways of thinking, driving the transformative impact of change. They understand that people are valuable assets who need support and guidance during the transformation process – managing it effectively with transparency and resilience.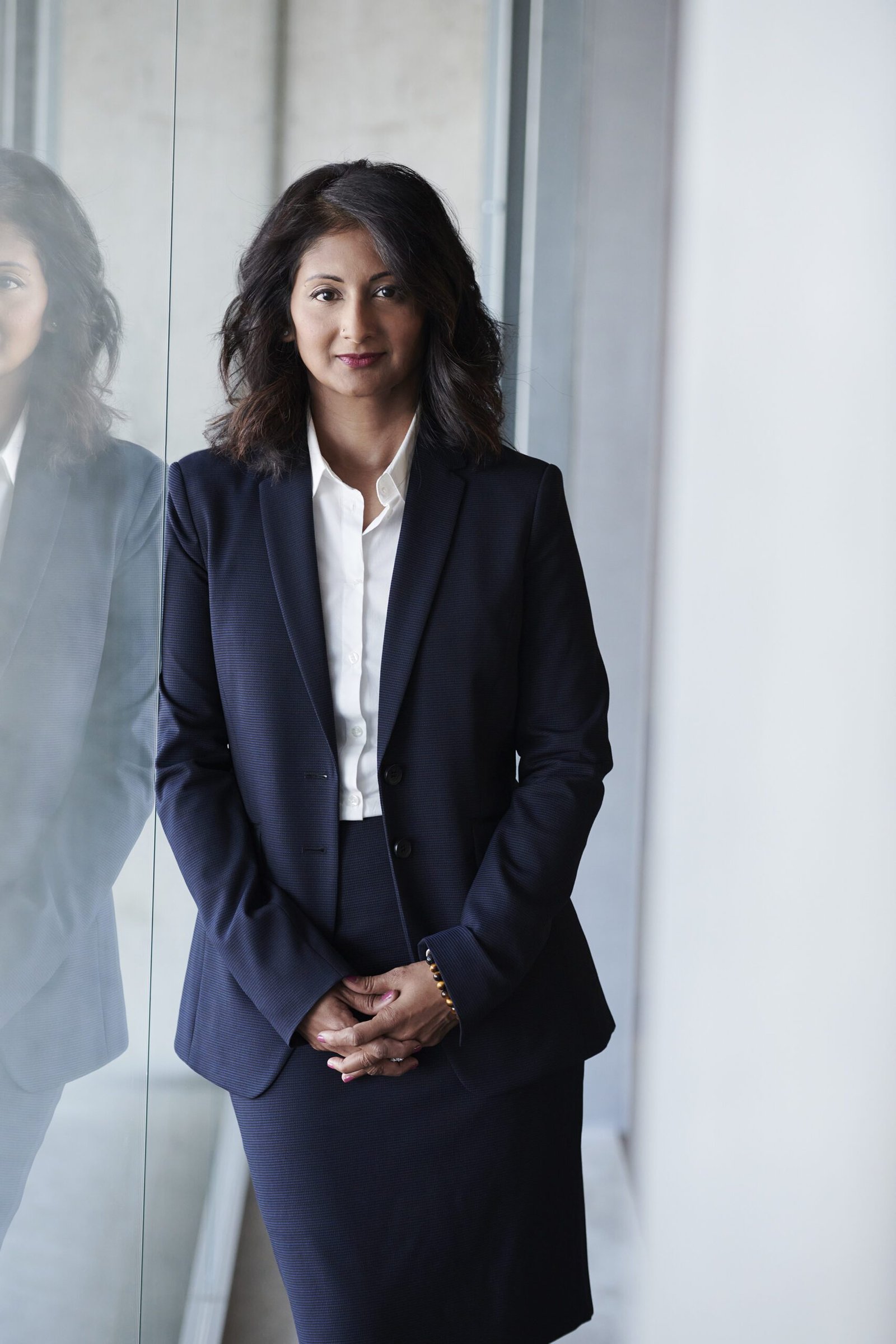 What does success mean to you? What are your rules for success?
As an entrepreneur, I developed my firm, client portfolio, and personal brand over the past decade. I quickly realized that success is subjective and each person needs to define and measure success based on their own terms. We are often confronted with societal norms of what entails success namely financial prosperity and material possessions. I have set my own terms based on personal satisfaction, freedom of choice, mental and emotional health and well-being, and solid personal and professional boundaries, as well as building a foundation for financial independence. For me, success is a deeply personal concept, that also evolves as I continue to grow.
The Fox Magazine is all about inspiration, what/who inspires you the most?
As a business leader who prioritizes staying true to my purpose, and values authenticity, empathy, and demonstrating ethical behavior, I am inspired by people who share these values and have the personal strength and conviction to live by them.
What's something people would be surprised to learn about you?
I started in the technology industry as a programmer back in the 1990s and, as an experiential learner, often learn coding or technical development of emerging tech to gain understanding and capabilities.
In 2002, I won second place in a beauty pageant in Malaysia – I was Miss Malaysian India 2002 1st Runner Up!
As a keynote speaker, I have presented at over 200 events worldwide since 2013!
What is your favorite or original innovation-related motto, quote, or words to live by?
Maya Angelou's ''Still I Rise'' – I have this tattooed on my wrist as a reminder of my strength and resilience to overcome anything.
''When one door closes, another will open. But why wait for doors to open, break down the walls and create your own opportunities.''- Kamales Lardi
---
Connect with Kamales Lardi!