2022's Best Cities For St. Patrick's Day Celebrations
St. Patrick's Day is here, and WalletHub has found where you can best enjoy the celebrations.
With St. Patrick's Day here and at least $5.87 billion expected to be spent for the holiday this year, the personal-finance website WalletHub today released its report on 2022's Best Cities for St. Patrick's Day Celebrations, as well as accompanying videos and expert commentary. It also released stats about the holiday in its St. Patrick's Day infographic.
To determine the best cities for celebrating Irish-American heritage, WalletHub compared 200 of the largest U.S. cities across 18 key metrics, ranging from Irish pubs and restaurants per capita to the lowest price for a three-star hotel on St. Patrick's Day to the weather forecast.
Top 20 Cities for St. Patrick's Day
1. Philadelphia, PA
2. Boston, MA
3. Pittsburgh, PA
4. Chicago, IL
5. San Francisco, CA
6. Reno, NV
7. Naperville, IL
8. Tampa, FL
9. Yonkers, NY
10. Buffalo, NY
11. New York, NY
12. Worcester, MA
13. Cleveland, OH
14. Henderson, NV
15. Cedar Rapids, IA
16. Cincinnati, OH
17. Milwaukee, WI
18. Boise, ID
19. Orlando, FL
20. Columbus, OH
To view the full report and your city's rank, please click HERE.
St. Patrick's Day Facts
174%: Increase in beer sales on St. Patrick's Day compared to the rest of the year (153% more spirits are sold compared with the average day).
$1.92 Million: Market value of a leprechaun's pot of gold.
$5.87 Billion: Amount spent collectively on St. Patrick's Day 2022 ($42 per person celebrating).
31.5 Million: Number of Americans who claim Irish ancestry, second only to German and 6.5 times Ireland's population.
For the full infographic, please click HERE.
Expert Commentary
Why is St. Patrick's Day so popular in the United States?
"Whereas St. Patrick's day was typically observed as a quiet, religious holiday, Irish immigrants who came to the United States fleeing persecution, famine, and political upheaval in the nineteenth century and their descendants have made St. Patrick's day into a celebration of their heritage and culture. St. Patrick Day observances in the United States date back as early as the 1700s following the very first migrants to the colonies, but parades and celebrations became more prominent through the mid to late nineteenth century as Irish immigrants pushed back on the anti-Irish sentiment that was prevalent in the US at the time. Today, thanks to growing national recognition of Irish day as a point of pride and celebration throughout the twentieth century, St. Patrick's day is often a raucous, nationwide party."
– Stephanie Hinnershitz, Ph.D., Founding CRIS Director; Assistant Professor, Cleveland State University
"While celebrations of the holiday go back to at least the American Revolution, Saint Patrick's Day became very popular in the United States due to the large numbers of Irish-Americans, especially in large cities such as Boston, New York, Philadelphia, Chicago, Pittsburgh, Cleveland, and Kansas City, who saw it as the perfect occasion to celebrate their culture and heritage, as well as their contributions to American life. Especially in the second half of the twentieth century the celebrations of Saint Patrick's Day opened up to larger numbers of the population and became a holiday for everyone to celebrate Irish heritage, whether they had any themselves or not."
– Sean Brennan, Professor, University of Scranton
How can local authorities promote safety and reduce alcohol-related accidents on St. Patrick's Day?
"Local authorities in the United States can promote safety and reduce alcohol-related accidents on St. Patrick Day by setting up checkpoints to identify drivers who are a danger to themselves and others, by recommending the use of designated drivers for groups who are pulling out all the stops and partying hardy, and by sponsoring community alternate activities and events on the day that do not include the consumption of alcohol."
– James Farrelly, Professor, University of Dayton
"Encourage events like 5K races that are held earlier in the day, and stress serving food as well as alcohol. Irish cuisine has gotten extremely sophisticated! An Irish-tasting menu these days is a real treat. We are way beyond the tired jokes of yesteryear!"
– Jennifer Paxton, Ph.D., Director, University Honors Program; Associate Dean; Clinical Associate Professor, Catholic University of America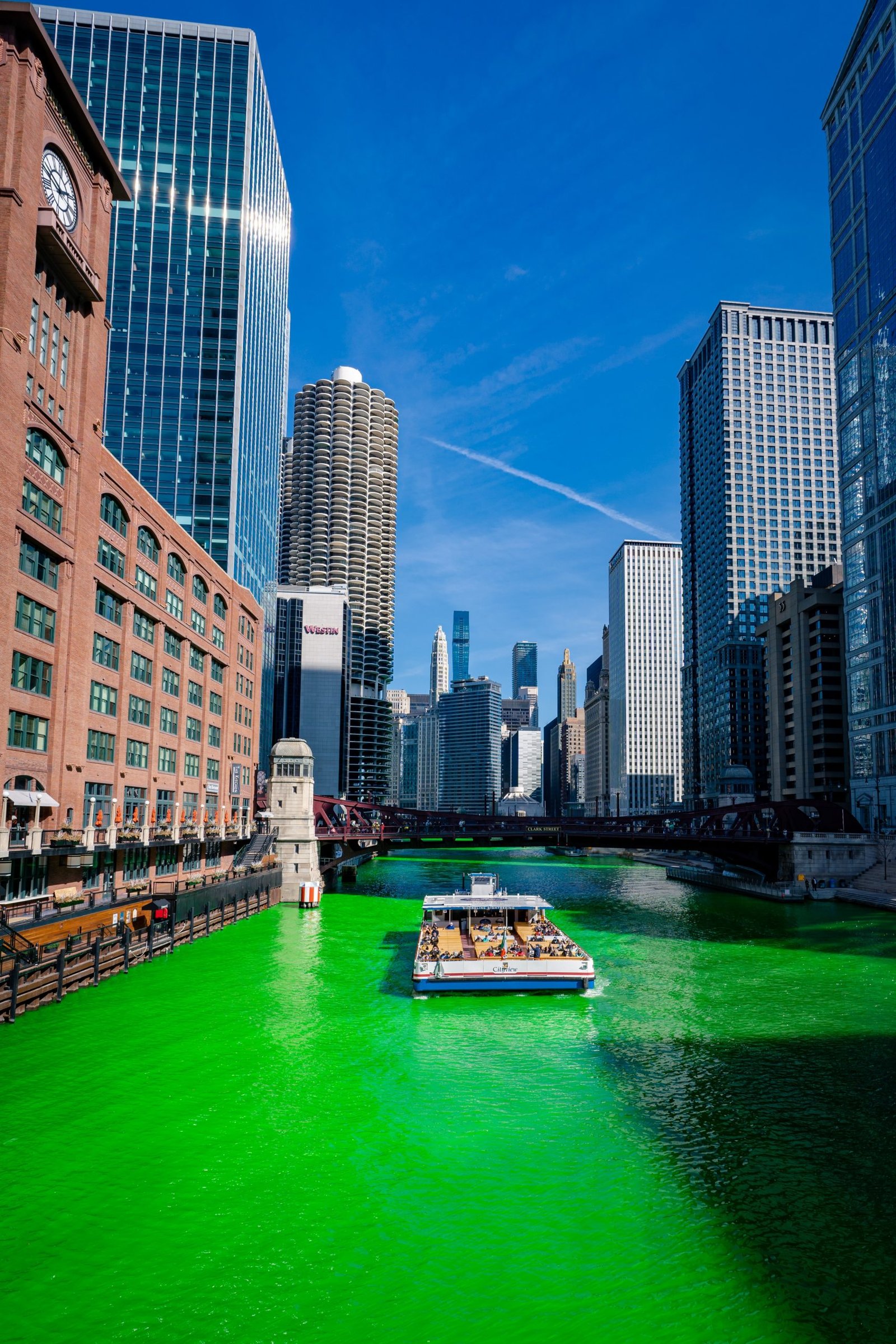 What are some social and economic considerations for cities looking to host St. Patrick's Day celebrations?
"I would certainly say that security is an important consideration. A few years ago there was great controversy in Montauk at the eastern end of Long Island about their annual parade because they had some unfortunate incidents and needed to spend a lot of money on extra security. It is wonderful to contemplate the added revenue from lots of visitors patronizing bars and restaurants, but there are costs associated with assembling large groups of people who tend to imbibe more than the usual amount of alcohol."
– Jennifer Paxton, Ph.D., Director, University Honors Program; Associate Dean; Clinical Associate Professor, Catholic University of America
"Hosting St. Patrick's Day is definitely a good way for a city to highlight its own history, especially its history of immigration. By celebrating the story of the Irish in the 1800s, they can shed new light on their own current situation vis-a-vis immigration from Africa, Asia, or the Americas…Cities and towns also need to consider economic factors too, of course. Parades and processions are sure to bring crowds to downtown areas (economic stimulation) but cities need to define "how" the day will be celebrated if they want to avoid a situation where it becomes dangerous, especially in regards to alcohol consumption."
– Cian T. McMahon, Associate Professor, University of Nevada, Las Vegas