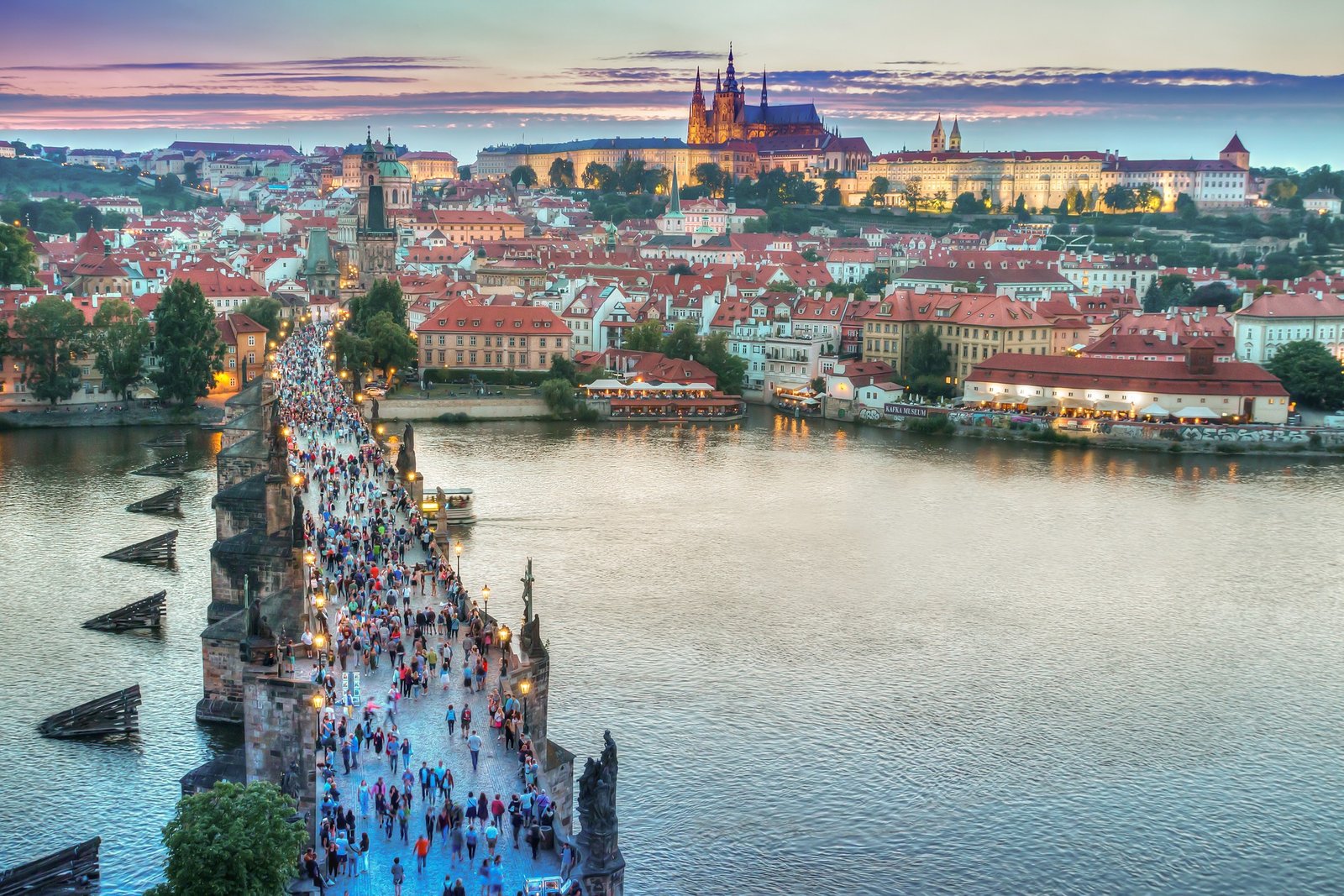 Explore Beautiful Bohemia with UK-Based On Foot Holidays
The centenial celebration brings color and life exploding out of an already vibrant culture.
2018 is a year of festivities for the Czech Republic, with the landlocked, European country celebrating 100 years since the Republic of Czechoslovakia was formed and 25 years since Czechoslovakia peacefully split into the countries of Czech Republic and Slovakia.
The past 25 years have seen the former communist country blossom into one of Europe's most popular destinations, welcoming a record 16 million tourists in 2017 – a six percent increase on 2016. Tourism is expected to rise further thanks to the country starring as the filming location for the epic new British TV drama, Britannia.
The year of celebrations is the perfect time to visit, and a six-night, self-guided Bohemian Paradise walking tour offered by UK-based travel specialists On Foot Holidays provides an ideal way to explore the meadows, pine forests, fairy-tale castles and soaring rock towers of the Czech countryside.
Located in the northern edge of the Czech Republic, the inn-to-inn hike will see walkers trek through natural labyrinths of rock towers and visit medieval and gothic castles as well as historic farmhouses and quaint villages. The trail also boasts tranquil lakes and meadows and offers walkers the chance to sample local wines, herbal liqueur and beer, for which the republic is famed. Walkers will see huge sandstone boulders, tall cliffs and mystical views, recently made famous by the new TV period drama, Britannia.
Along the way, guests will stay in friendly family-run hotels and a Baroque chateau, beautifully situated in the Bohemian mountains.
On Foot Holidays also recommends guests spend a few nights in Prague – recently named Europe's most affordable capital city for a cultural experience – where they can explore some of the anniversary celebrations taking place in the beautiful historic city, including an international music festival, special exhibits, a Fringe Festival, and see some of Prague's most famous sites refurbished for the centenary.
Spanning authentic, rural Europe, On Foot Holidays offers 32 boutique self-guided walking routes in Austria, Croatia, Czech Republic, England, France, Germany, Greece, Italy, Portugal, Slovenia, Spain and Turkey, and one guided route in Bulgaria. For over 13 years, it has amassed a network of local contacts throughout Europe to help travelers discover the best of pristine Europe.