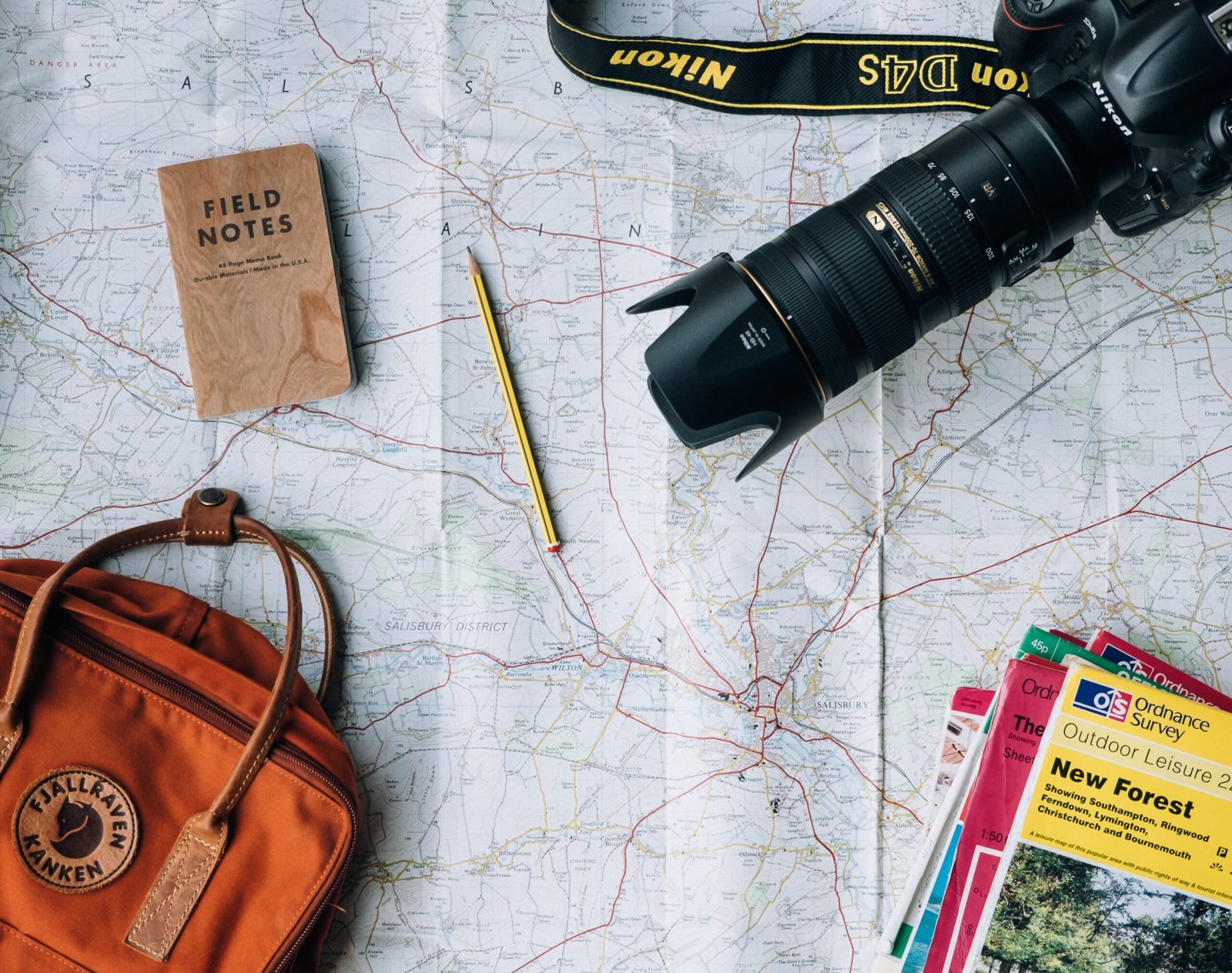 Helpful Tips On Finding New And Better Travel Equipment
Having some useful travel accessories at hand can make traveling so much more enjoyable.
Plus, some of them can even help keep your valuable items safe, so you can avoid the unnecessary stress that losing them would cause on any of your trips. For this reason, before your next adventure, you should choose highly functional items to take with you.
This way, you can focus more on having fun and less on packing and hassling all your luggage around. Here are some tips to help you find new and better-traveling equipment.
Keep Valuables Safe
When choosing your travel accessories, the most attention should be paid to the pieces that will help keep your valuables safe. Losing your travel documents can get you into a lot of trouble, especially if it happens in a foreign country. To avoid this, you should have a travel document organizer to store everything in one place. You can keep this in your handbag or carry-on, and you won't have to waste time looking for your document at security control. When you get to your destination, you can leave your valuables at your lodging in a portable safe bag, so you don't risk losing them while roaming around.
Think About Comfort
Long-haul flights can get pretty uncomfortable, but you can resolve that by having the perfect pillow to make you comfortable. However, carrying those around might become challenging unless you have a space-saving vacuum bag, in which you can store them. These bags are usually reusable and even waterproof, so you can carry them for camping as well. Another item that can help you get more comfortable is earplugs. They are very inexpensive yet many travelers forget them and can't get a peaceful rest on their trips. Or, if you don't necessarily want to sleep, you can always get some noise-canceling earplugs and listen to your favorite tunes.
Choose the Right Luggage
The size of your luggage will mostly depend on your destination, as this will determine how much stuff you need to carry with you. Its type, however, will depend on your preferences. Some prefer carrying duffel bags, as they find them more convenient, especially when it comes to carry-ons. Others still swear by traditional luggage, which is easier to haul around on terminals due to its wheels. Whatever type of luggage you opt for, you can read more here about all the necessary factors you need to consider before buying your new bag. You can also explore your options for choosing functional smaller bags, which you can bring with you on your daily adventures. Just remember that the size and type of these bags will depend on your planned activities on each holiday.
Use Small Organizers
Figuring out how to pack all your clothes, footwear, accessories, and everything else inside your luggage can be considerably difficult that you might begin to wonder whether you should just leave some of the stuff behind. You can avoid this dilemma by using packing cubes – small bags for each category of items that will help keep your things organized. They are closable, plus, you can get them in various sizes and even label them if necessary. This way, you will be able to find everything easily when you are unpacking at your destination. By using these, you won't have a messy pile of clothing, tangled bag straps, or missing any jewelry ever again.
Don't Forget About Personal Hygiene
Depending on your destination, having your own personal care product was always a must. Now that we are also dealing with the Coronavirus pandemic, this has become even more important. Even besides the small packages of soap and detergents, we must think about other products as well. Fortunately, you can get complete personal hygiene kits, including hand sanitizers, which can become handy anytime on your trip. Other kits may include different face masks as well, so you won't have to lose time buying those separately either. In case you buy all of these essential hygiene items individually, you can keep them in a see-through organizer bag inside your handbag at all times.
Now that you understand which equipment can help you prepare and make your trips more enjoyable, you will know how to choose the ones that suit your needs. Remember to stick to useful items rather than good-looking ones, and when you get these items, you will be free to plan the more crucial parts of your trip. Figuring out which places to visit or where you can have an authentic meal will be so much easier when you have the things you need and don't have to worry about your luggage.