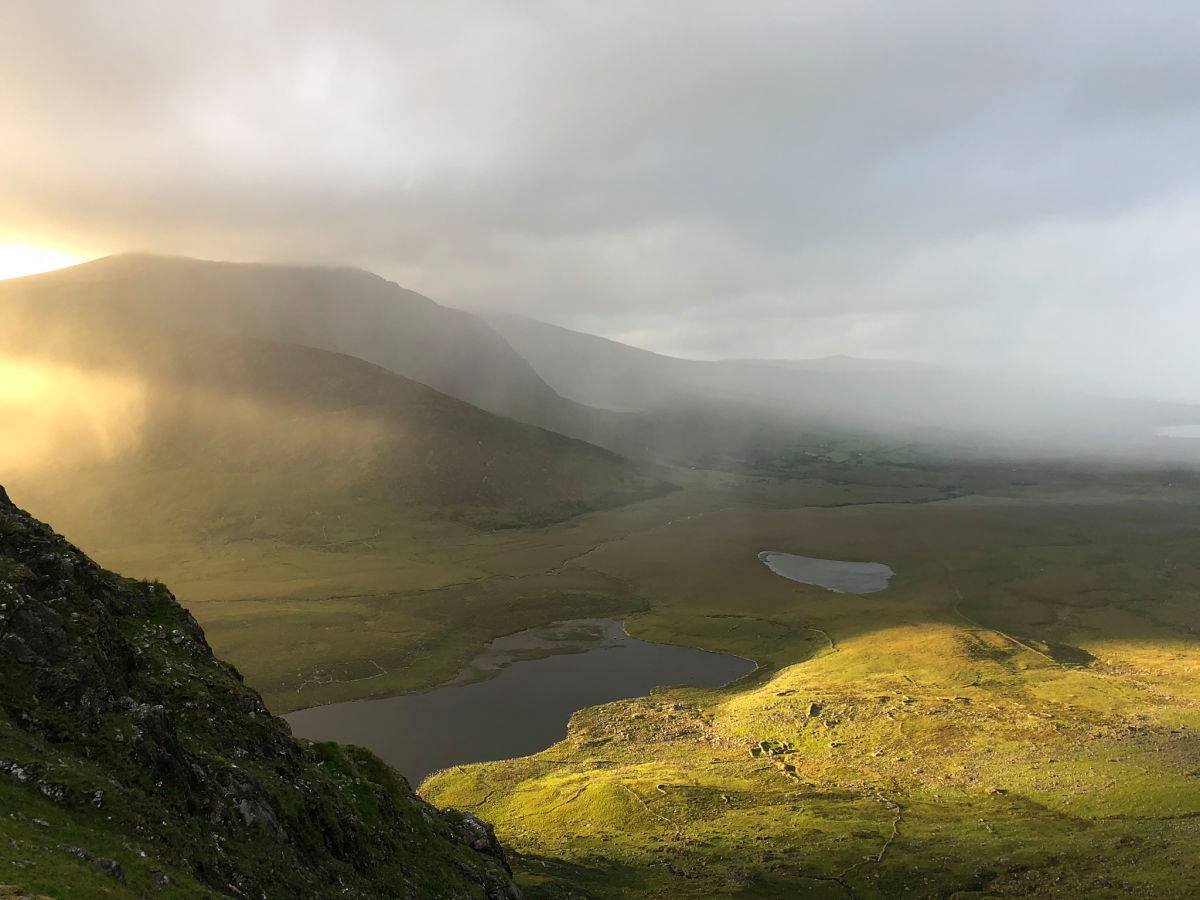 Wilderness Ireland Launches NEW Self-Drive Trips for 2019
Enjoy private tours, guided hikes and Irish culture at your own pace.
Adventure holiday specialists Wilderness Ireland have rolled out four new self-drive trips in time for 2019, each designed to give travelers the freedom to explore the Emerald Isle at their own pace while still benefiting from the passion and knowledge of local guides.
Whether heading off on a culinary adventure through Cork and Kerry, discovering tales of giants and heroes of Belfast, the Giant's Causeway and Donegal or taking the route less traveled along the Wild Atlantic Way to the Surf Coast of Sligo and Mayo, road-trippers can explore the very best of Ireland's culture, history, and nature on these new self-drive adventures:
1. Connemara, Dingle & the Cliffs of Moher
Ireland's west coast landscapes of Connemara, the Burren and the Cliffs of Moher on the Wild Atlantic Way have inspired visitors for generations – including fantasy giant JRR Tolkien, who drew inspiration from the Burren's otherworldly limestone landscapes when imagining Middle Earth. On this self-drive trip, stand at the edge of the iconic Cliffs of Moher, trek the rocky slopes and archeological sites of Burren, and enjoy tales of pirate attacks from a local guide in Connemara. Stay in cozy guest houses and grand manors, hand-picked for their unique sense of place, and take to the sea in search of whales and seabirds along the Dingle Peninsula.
6 nights from €2,000 per person.
2. Belfast, Giant's Causeway & Donegal
A sought-after setting for stories of giants, Jedis and heroes, Belfast, the Giant's Causeway and Donegal offer a truly wild ride, thanks to their towering Slieve League Cliffs, strange geological "Chimney Stacks" of the Causeway Coast, and picture-perfect puffins. Explore the striking, multicolored landscapes that inspired pop culture classics such as The Chronicles of Narnia, Game of Thrones and Star Wars while driving past castles and monuments along the Causeway Coast. Rest up in boutique hotels (hand-picked by Wilderness Ireland experts), enjoy Belfast's growing reputation as a foodie destination, and embark on a private tour of a little-known pilgrimage path in Donegal.
6 nights from €2,000 per person.
3. Kerry, West Cork & the Haven Coast
Whether making fresh ceviche off Kerry's coast or indulging in West Cork's tasty cheeses, this self-drive culinary adventure along the Wild Atlantic Way takes foodies to some of Ireland's remotest off-the-map locations favorited by locals, including a visit to the town of Kinsale, the gourmet capital of Ireland. Travel through Cork and Kerry, some of Ireland's most popular regions, stopping to enjoy private island picnics, explore the hidden gardens of the Beara Peninsula, and take an expert-led kayaking class in Kenmare Bay. Head to Cork's hidden inlets to a unique foraging expedition on the Ring of Kerry, experience authentic Irish hospitality in a unique hotel, and dine on fresh dishes at a scenic harbourside eatery.
6 nights from €2,000 per person.
4. Ireland's Surf Coast to Westport
Perhaps the Wild Atlantic Way's most impressive hidden gem, the Surf Coast of Sligo and Mayo were once home and muse to WB Yeats, Ireland's national poet, while Sligo also boasts a plethora of ancient monuments and tombs from the Neolithic era. Whether kayaking local routes on the inlets of Sligo Bay to visit a seal colony, taking in the ancient megalithic monument atop Knocknarea Mountain or hiking a blanket blog landscape in Mayo, self-driving guests can balance guided day trips with private moments – all at their own pace. Start the day with a hearty homemade breakfast of choice at a deluxe regional guesthouse, hop out of the car and onto a bike for a cycling jaunt of the Great Western Greenway, and rub elbows with local musicians during an evening in a Westport pub.
6 nights from €2,000 per person.
Book a tour today – and happy holidays!