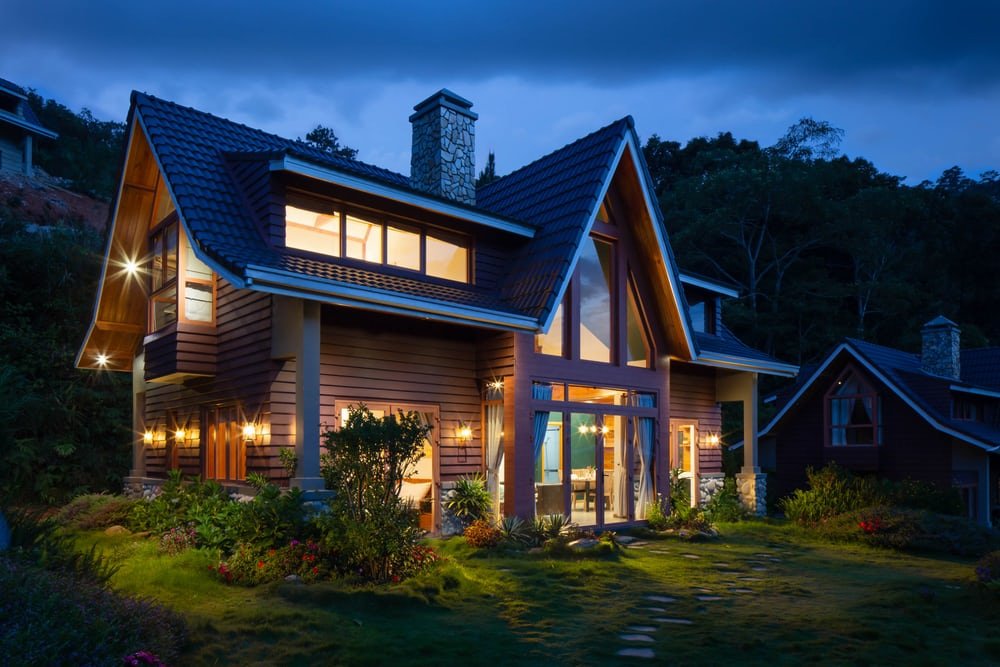 4 Ways You Can Easily Improve The Outside Appearance Of Your House
A well-designed exterior will easily give your home an upgrade.
The focus tends to be placed on the interior with many of us spending a lot of time and resources on improving the inside but the.  The exterior can sometimes be left neglected. Making changes on the outside will make your house look very presentable and appealing to the onlookers.
It will also give you a little bit of edge over the rest of the house on your street.
The exterior can sometimes be neglected because it seems like an extensive as well as an expensive job but that's not always the case. Here are some easy ways by which you can improve the outside appearance of your home.
Paint
Applying a fresh lick of paint on the outside can upgrade the look of the whole house. If you're not too keen on painting the entire home, you can opt for just the front door. A fresh coat of paint is a super-easy way to boost the overall look. Front doors can often easily chip or fade away, making the home look a little run down.
If you want to have a completely new and fresh look, you should definitely paint the exterior walls of your house, and guess what, you can get a little creative here. You can choose any color or pattern you like, as long as it is suitable for exterior walls.
Lawn
An unkempt lawn makes the house look very messy and tired. Therefore, it is very important to water and trims the grass regularly as a part of your lawn care in order to improve the overall look of your home. If there are hedges, make sure that these are being trimmed regularly. If your lawn has a bunch of greenery but you don't fancy being a gardener and taking care of them on a regular basis, you should cut them completely.. This makes space look a lot bigger and cleaner and makes it easier for you in the long run.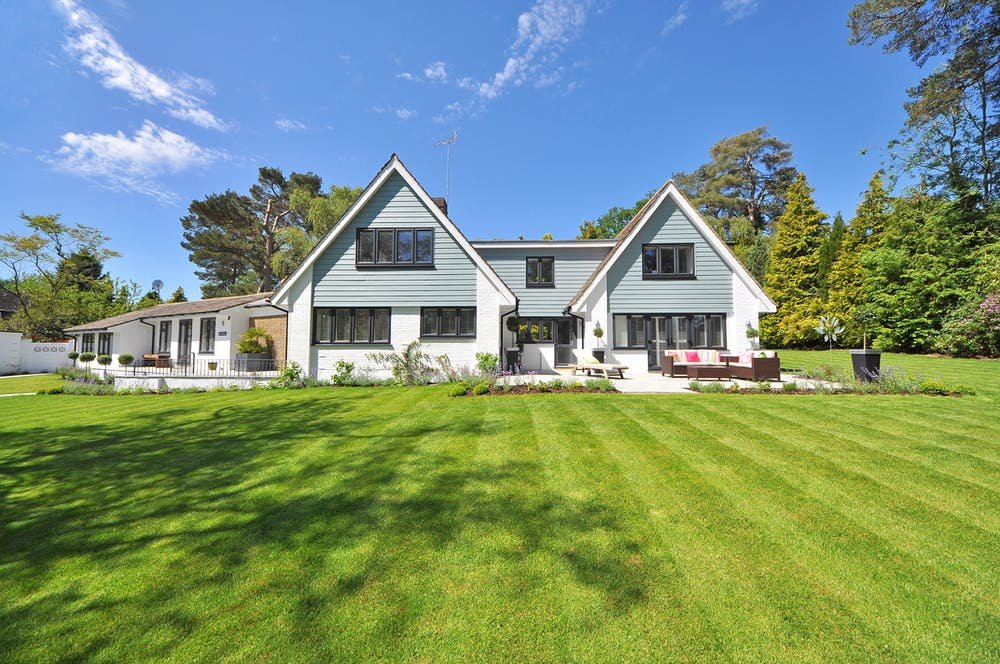 If you have green fingers, you should plant some flowers or plants to add a pleasant look to the front of the house.
Garage Door
Your garage door may be taking up a lot of space at the front of the house, this is why it's important to ensure that it looks good. You can change up the look of your home by upgrading or replacing the garage door.
If you have opted to repaint the whole house including the garage door, you should go for a stylish design that will change the overall look of your exterior. It is also important to make sure that your garage door seamlessly blends with the rest of the home.
Update Accessories
The front of the house contains a lot of little accessories that we usually don't always take notice of, including the door number, mailbox, handrails, or driveway lighting which can all be replaced or repaired, if necessary. By doing so, you can freshen up the exteriors and bring a clean organized look to the home.
There are many easy ways by which you can improve and upgrade the exterior of your home without going overboard and spending extravagantly. The easiest way is to regularly maintain it so that it doesn't become a big job which may eventually require a lot of time and money. Just like with the interior, you can make a big difference by making a few small adjustments to the exterior and give your house a fresh and pleasant look.