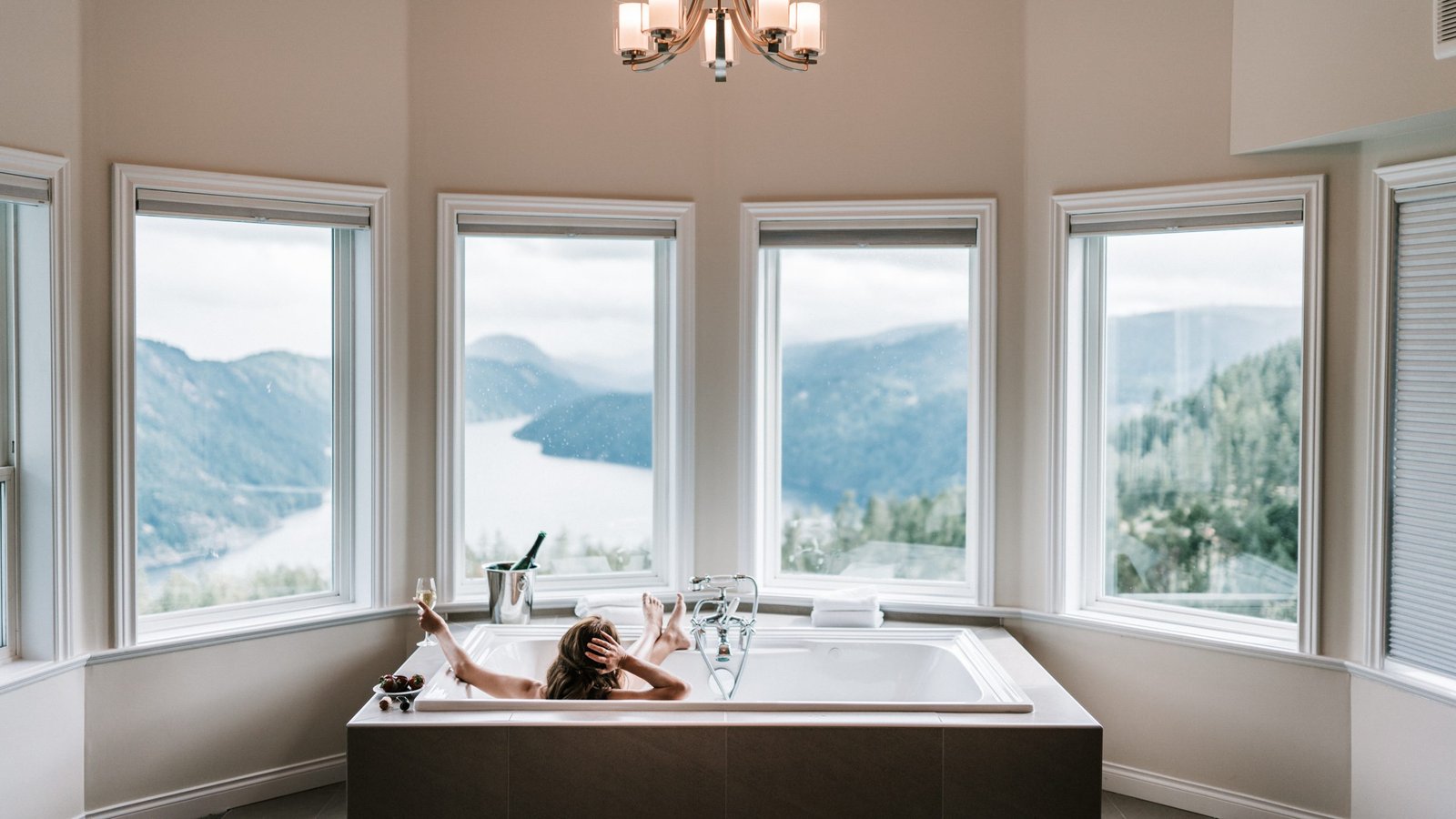 Bathroom Renovation Ideas That Will Truly Transform Its Look
The straight and clear functionality of bathrooms can make them feel less imaginative or personal than the rest of the house.
That is definitely a mistake regarding this room. It is the most interactive and used in one's home and very often seen as a sanctuary after a long and exhausting day.
Nevermind if you are looking for a thorough renovation of your bathroom or just a quick and easy cosmetic treatment, there are plentiful ideas for a professional hand or DIY projects. While in the bathroom, space tends to be limited and functionality is absolutely necessary, it should still reflect your individual style and taste.
Even if renovations are performed by a design or professionals team, you need to have a clear idea about what you want.
Where To Start
Space planning should be the first thing to think about, the general overview where key elements are or are going to be, like bathtub, shower, vanities. Next is storage space and how to ensure you are going to have enough place for all the "bathroom-ities" there are.
After making the plan, you can start to think about aesthetics, color palette, types of fittings and other details.
From making small changes like updating lighting, adding in a sliding shower head, or changing a couple of features to monumental ones like installing tiles floor to ceiling – you can truly transform your space. Bathroom renovations can set and change the whole mood so make sure to define are you aspiring functionality over extravagance or warmness over brightness.
Whether you're creating a cozy retreat or a luxurious place, following the trends or making it your own envisioned relaxation spot – it is a perfect opportunity to create a personal design that is also done with your needs and lifestyle in mind.
The Feature Reacher
According to the newest trends – customization, personalization, and the ability to "mix and match" – should be your guiding star. These trends are the latest when it comes to introducing lavishing new features as shower steamers, dual shower heads, waterproof speakers, new designs of faucets and sinks, bathtubs and storage spaces.
How the essential-oil-infused shower experience sounds like? Or a faucet base that you can uniquely design by changing the top plates and inserting diverse ones when you feel the need to "mix and match" or customize next time?
If you have a great and vast bathroom but it's plain and simple, why not install wallpaper for a unique look? If you purchase the quality ones and take care of them, you needn't be worried about other big features because their effect is instantly stunning, and what better way to inject a personal taste.
With the perfect balance of durability, style and functionality – ceramic tiles are all time favourite statement features in small bathrooms. Light colour tiles are usually advisable for smaller spaces as they make them more roomy. Colours like beige, cream, light shades of grey and blue and, of course, white are great choices. Dark colors can also be considered, like black, dark grey or navy, for larger bathrooms as they are elegant and easier to maintain.
Covering the whole bathroom with only whites makes it look cleaner and airy and bigger, but why not futz around a little bit and consider "mixing and matching" ceramic tiles of different, contrasting, colours, patterns and formats because experimenting like this can create an interesting, personal and unique decor.
Here Comes The Lightning
Another feature that can spruce up any space in the house, but particularly the bathroom -is the lightning.
Depending if you're going for a cozy and retro, modern and basic, the right lighting, especially in smaller bathrooms, can really enhance the space and, therefore, is necessary to consider its full effect. You may have a general idea of the theme or concept you want to achieve – but then comes the lightning, which has this capability of setting up the mood more than any other feature.
It is not just the source of the light or lightning materials, but their combination creates a specific and exclusive accent that can make your bathroom luxurious or warm like the sun while poorly lit bathrooms feel small and cold as the arctic wintriness.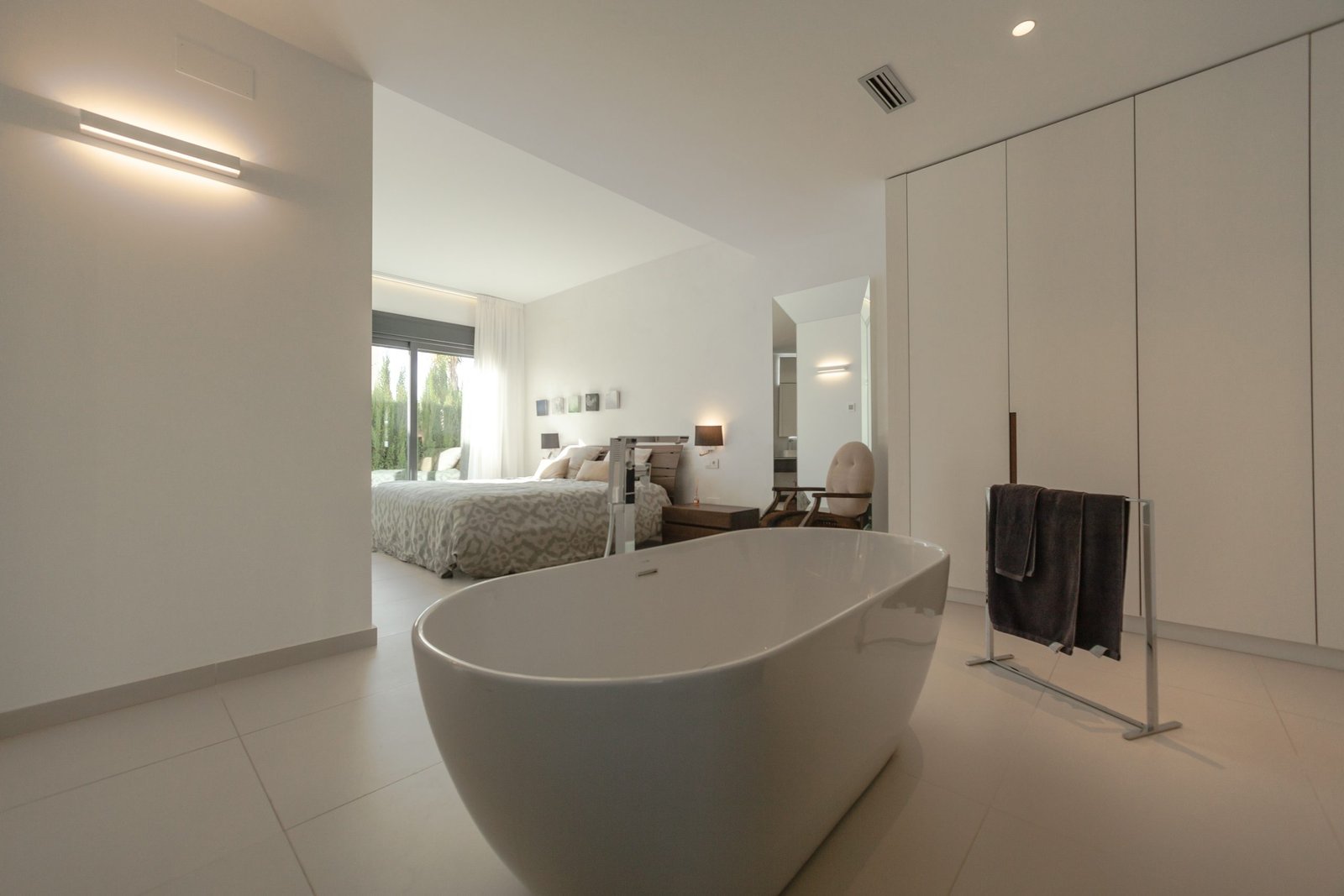 Functionality In The First Place
Any bathroom craves new outlook regarding too much things in a usually multipurpose space, and so there are three options to consider:
Place for linens – shelves, benches or cupboards for towels and washcloths
Place for products – Drawers or baskets for makeup and hair products
Place for cleaning supplies – storage under the sink for toilet paper and chemical products
Other means to compose more ways of functionality is to try and use wall depths behind the mirror or getting mirror cabinets, placing hooks, benches and shelves in the bathing area, adding grabbing bars, placing new vanity, investing in double sinks if you have a larger family, and making sure to have essentials like a trash can, trays by the sink and enough hooks for the towels around.
Luxury isn't only about appearance but also about efficiency and convenience. That's why consider upgrades that will improve the functionality and efficiency of your home. From water-saving upflush toilets, faucets, and showerheads to energy-efficient LED lights and motion-activated lighting, these upgrades add value and luxury to your home.
Regardless of your tastes, you can create the perfect space that fits both your needs and your style, because nothing lifts your spirit more than starting your day in a room that represents you and that you absolutely love.