Best-Buys & Must-Mixers From Korbel California Champagne
Bubbly is a holiday celebration essential.
From gifting to sipping, the season is not complete without a little sparkle from Korbel.
BEST-BUYS
Korbel 187ml mini bottles make the perfect stocking stuffer or party favor. Korbel offers a range of small-size varietals to please any taste preference, including Brut, Brut Rosé and Sweet Cuvée.
For an extra special gift, reach for Korbel Natural, a dry and delicate California champagne – and a true representation of Korbel's fruit-forward "house" style. Made from the finest Pinot Noir and Chardonnay grapes grown in the Russian River Valley, Korbel Natural features notes of apple, orange, lime and raspberry.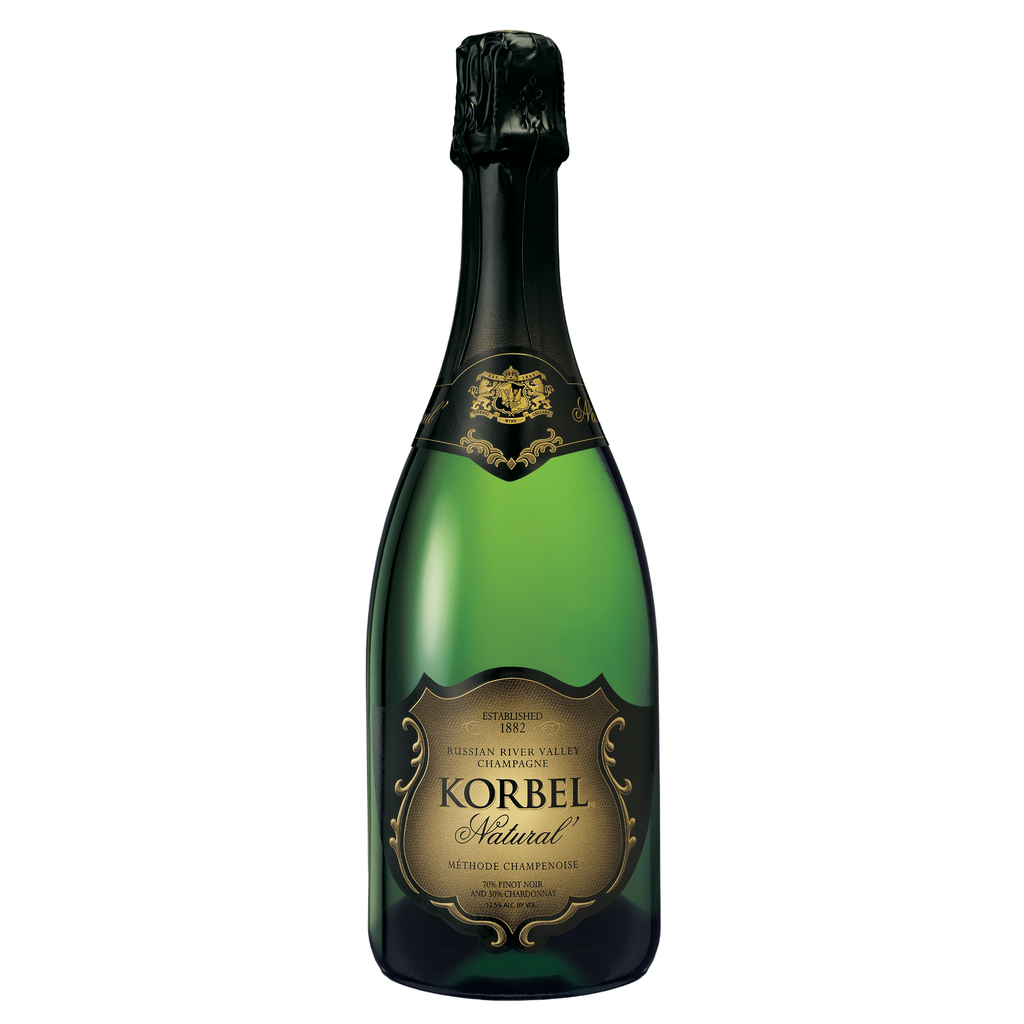 Korbel's California champagne offerings not only make the perfect gifts this season, but these great-tasting sparklers are ideal for mixing in festive cocktails. Elevate your favorite Korbel bubbles this holiday with one of the following recipes:
MUST-MIXERS
A single-serving to make your season sparkle…
¼ oz. Chambord Liqueur
4 oz. Korbel California Brut
Cranberries
Pour Chambord into a champagne flute. Top with Korbel. Garnish with cranberries for a festive touch.
Mix it for a crowd…
8 oz. Chambord Liqueur
8 oz. Cranberry Juice
2 chilled bottles Korbel Brut
Cranberries
Pour ingredients into a large punch bowl or pitcher and stir. Top with raspberries or cranberries.
A single-serving to add some fizz to your festivities…
1 oz. White Crème de Cacao
4 oz. Korbel California Brut
White Chocolate, melted
Peppermint Candy Cane, crushed
Dip the rim of a champagne flute in melted white chocolate, then dip in finely crushed candy cane. Pour crème de cacao into a champagne flute. Top with Korbel.
Entertaining for a crowd…
Orange Juice
Cranberry Juice
Cranberries
Pomegranate Seeds
Rosemary Springs
Offer guests a variety of juices and garnishes to mix and dress their own holiday mimosa.
Celebrate Responsibly.