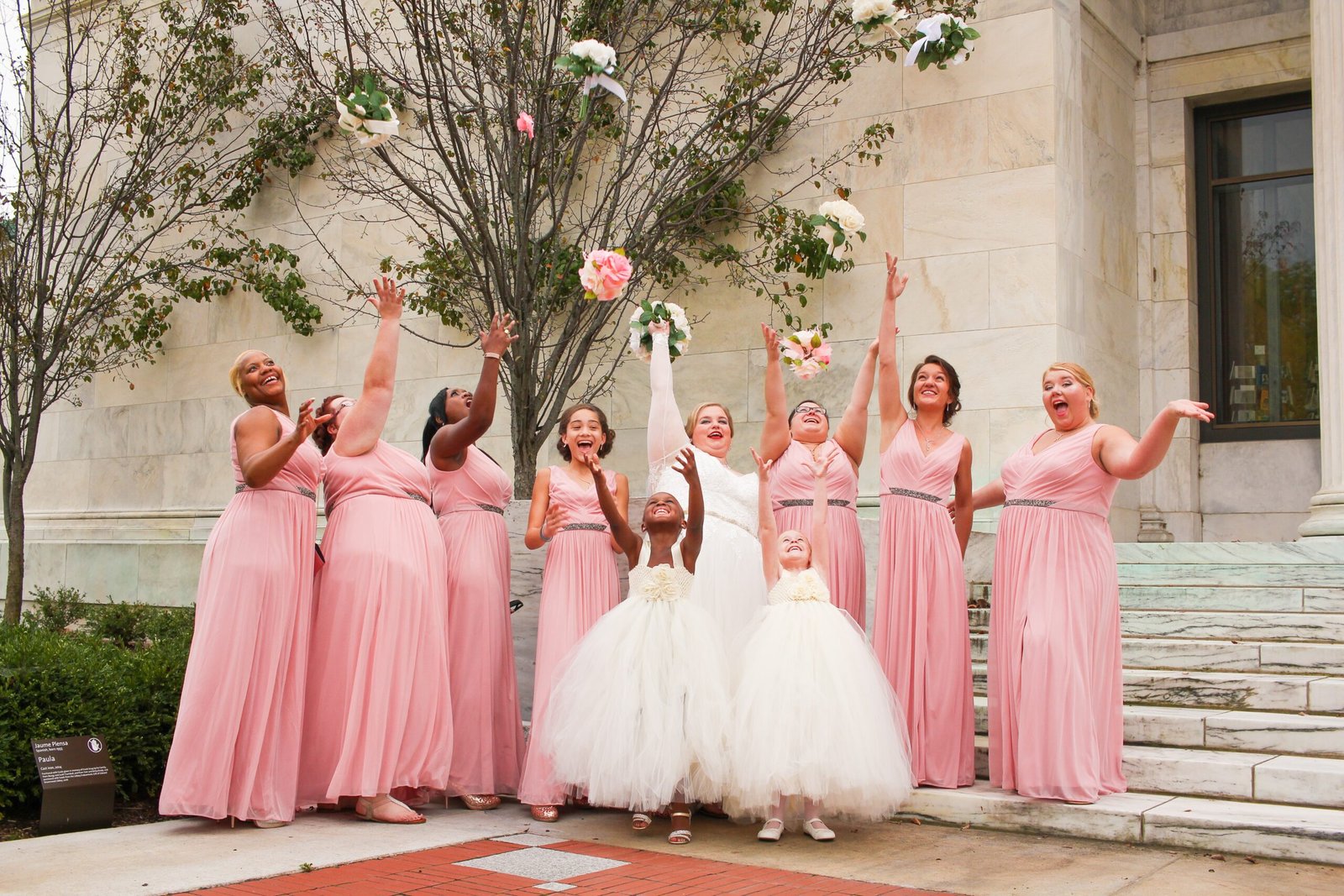 Useful Flower Girl Dress Buying Tips
Everyone loves weddings.
The bride, of course, is the highlight of the event. Everyone waits with bated breath to see the bride and her dress, her hair and make-up.
Before the bride takes her walk down the aisle, the flower girl heralds her coming. Nothing will draw the oohs and aahs of appreciative guests like a pretty flower girl, dressed to wow with the right accessories.
How do you pick the perfect flower girl dress?  It ultimately comes down to what fits best with the bride's needs, what is best for your flower girl, and what will create the most impact with your gathered guests.
1.Take your flower girl's height and age into account
The general rule of thumb is, if your flower girl is younger and shorter, go for a knee-length or tea-length dress, if she's older and taller, you'll want to get a floor-length dress for her.
If your flower girl is short, a longer dress represents a tripping hazard that will be difficult for her to control. If she is taller and older, she may feel a bit gawky with a shorter dress. You'll want your flower girl comfortable, as well as stunning on your big day.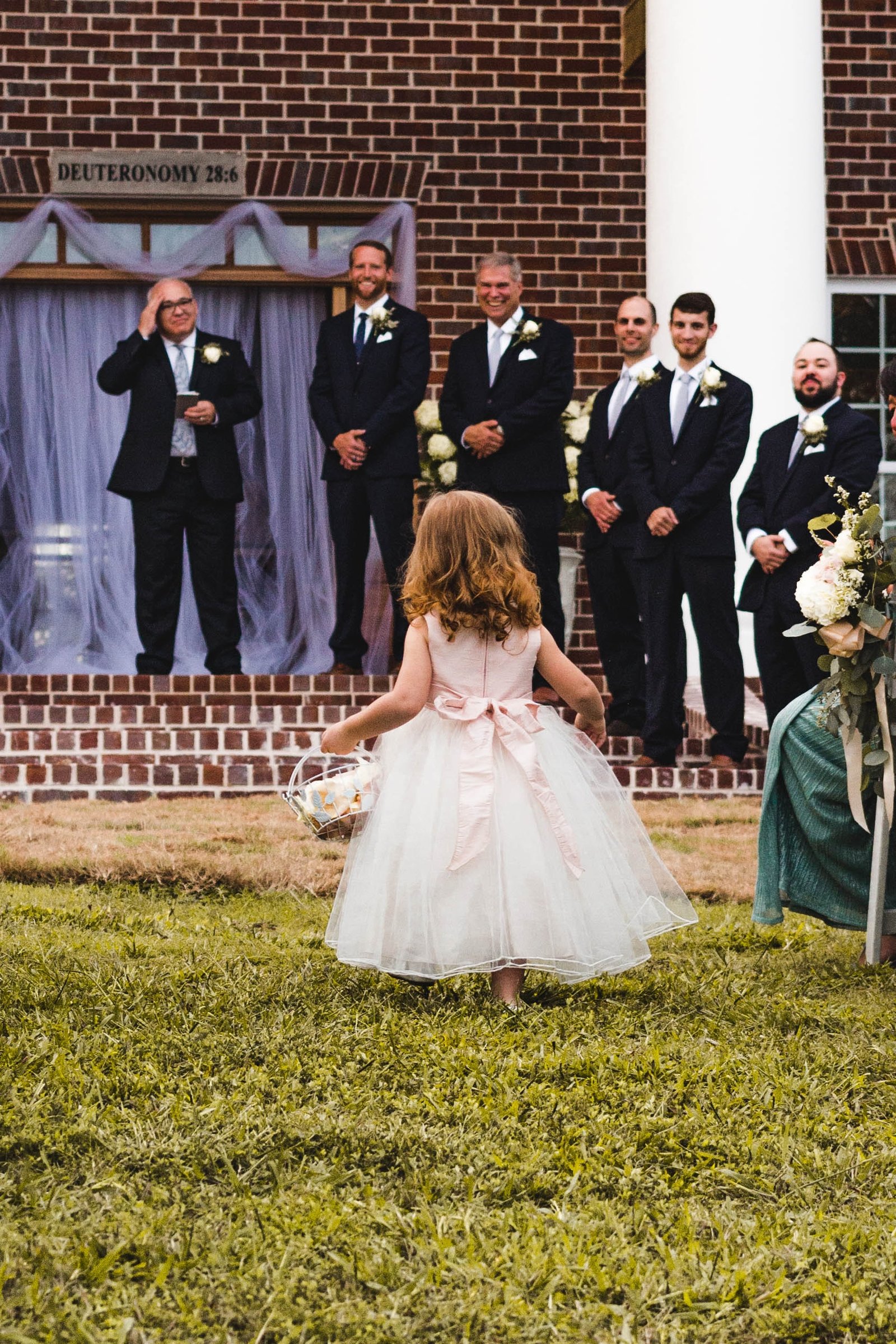 2. Beware of growth spurts
Because your flower girl is likely to be between the ages of 6 and 12, she's still growing. This means you'll have to take growth spurts into account. Children can acquire several inches of height within a very short space of time.
If you buy a dress well in advance of the wedding, you don't want it to fall several inches shorter than where it is needed. Purchase a dress that is a size larger to accommodate any growth that may take place.
3. Purchase a dress closer to the wedding
Alternatively, you can opt to buy your flower girl dress closer to your wedding date.
There are several specialist flower girl dress shops you can purchase from. Dress shops like https://www.pegeen.com/ have an assortment of styles and colors and you are sure to find one that will suit your needs. You can also get the requisite advice you need to pick the perfect dress for your occasion.
This cuts out any uncertainty about the dress not fitting. To be safe, if you decide to do this, fittings should be completed between 1-2 months before the wedding.
4.Tie the dress into the overall wedding theme
Your flower girl is going to stick out like a sore thumb if your wedding theme is laid-back coastal and her dress is hot pink and black.
The flower girl announces the arrival of your bridal party. You don't want your guests to experience a disorienting moment like this in the program. It makes your event look unplanned and disorganized. If your wedding party's dresses have a particular color and style, have your flower girl's dress align with this as far as possible.

5.Let the flower girl have a say
Adults are usually inclined to dismiss the voices of young children. If she's going to be in the dress at your wedding, however long it may be, don't you think it fair to allow your flower girl to have some say about the dress she is going to be wearing.
This is as much for your convenience as much as her comfort and pleasure. Everyone wants to feel pretty at a wedding. If your flower girl thinks the dress is ugly, she's not going to be in a great mood on your big day. The last thing you want is a tantrum before the wedding is scheduled to begin.
Talk to your girl and give her the sense that her opinion on the dress is being considered. Nothing will give her confidence stepping down the aisle like knowing she helped pick her own dress.
6. Keep the cost of the dress in mind when choosing
Your flower girl's parents are likely the ones who are going to be picking up the tab for the dress.
Therefore, when you pick a dress, don't select one that is overly pricey. You need to consider her parents' circumstances, plus her parents are going to be upset with you and you don't want that. Worse, you make them spend all that money on a dress she may only be able to wear once. They may decide to withdraw her from your wedding party.
To avoid this, discuss with your flower girl's parents what's an appropriate price point. You can also chip in to help cover the cost of the dress if you really had your heart set on it for your flower girl.
You're now ready. You have all the info you need to pick your flower girl dress. Go out and create memories on your big day.