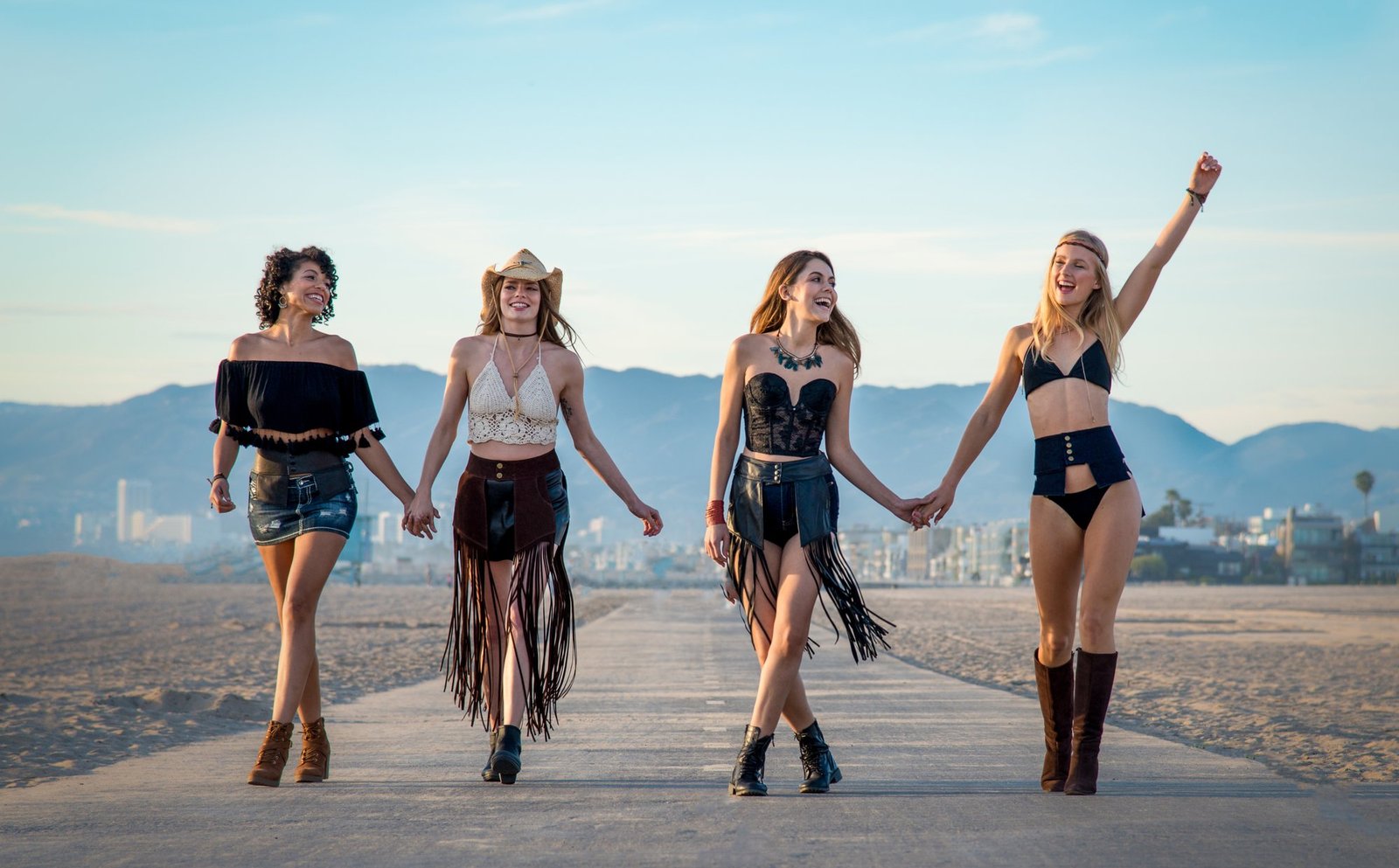 Alexa Stone Pocketed Belts Deliver Fashion, Function And Freedom
The Alexa Stone accessories collection highlights its debut with an array of innovative pocketed belts that provide women a glamorous alternative to bags for their everyday items.
Launched in 2017, and inspired by the recent political climate, Alexa Stone wants women to feel free to participate in marches and demonstrations without the hassle of a hauling around a bag.
Sleek and elegant, the belts feature practical front and back compartments that can hold cash, credit cards, smartphones and many other essential items.
Each piece is crafted from fine quality supple lambskin leather, suede or denim, in a range of colors including nail polish red, electric white, hot pink, jonquil yellow, brown, indigo and black. Additional design details include hand cut fringes and corset lace ups, as well as sophisticated hardware closures in various materials and designs.
Alexa Stone is the creative force behind her eponymous brand. The Alexa Stone line of pocketed belts in denim, suede or leather enable women to enjoy unencumbered arms while looking fashionable, body conscious and truly sexy.
While traveling as a family to distant film locations for her husband's work, she noticed that women seemed inevitably relegated to the role of "family pack mule," laden with enormous bags. It was then she created the pocketed belt as the ideal alternative to free the wearer from having to carry a plethora of everyday items while still sporting a slim silhouette.