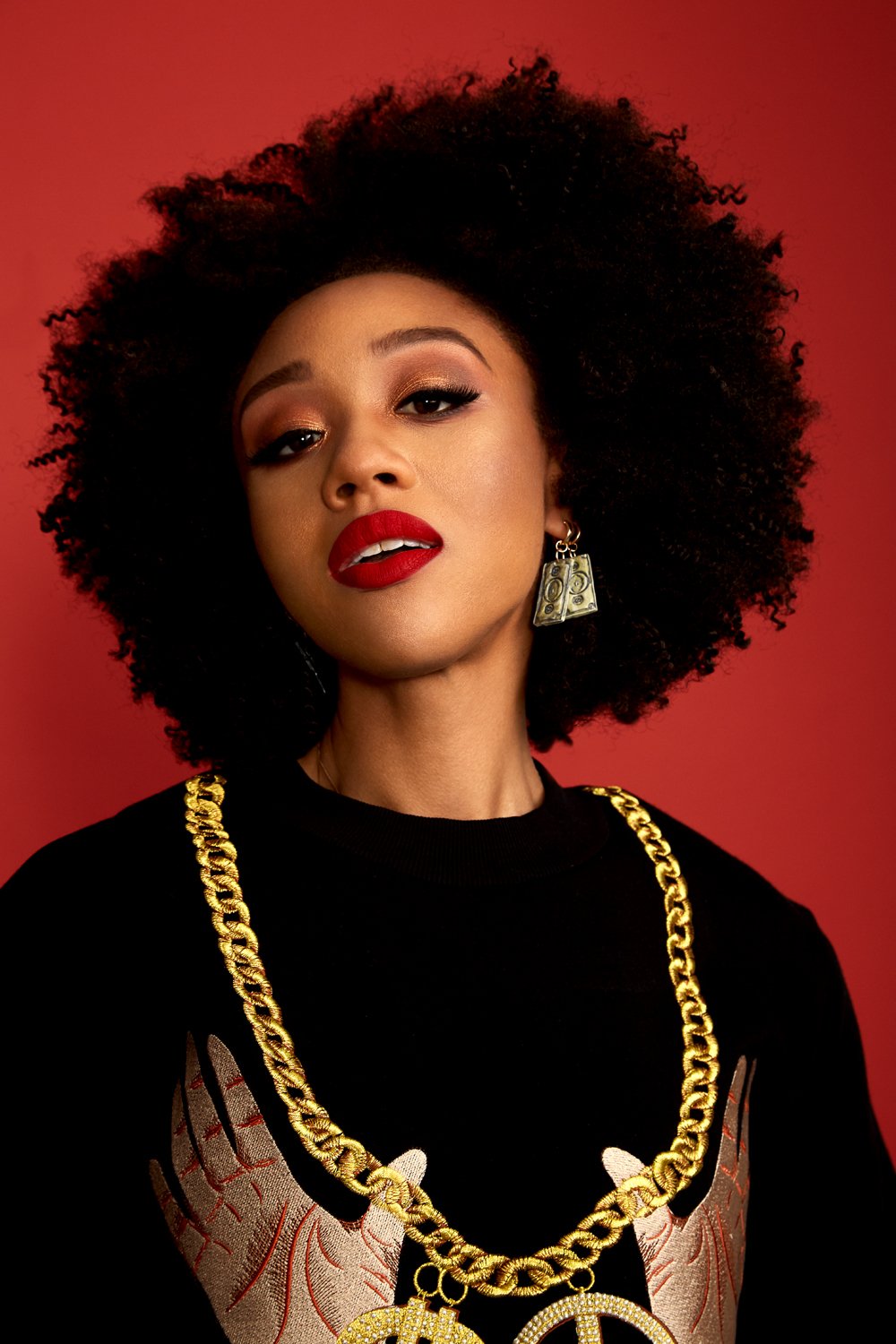 Dominique Renée, An Internationally-Published Designer Launches Black Designer Diaries
Internationally-published designer Dominique Renée is announcing the launch of Black Designer Diaries, a platform with a mission to share the struggles and celebrate the successes of Black designers worldwide.
Inspired by recent incidents of racial unrest, Renée says she wanted to do something that would make a difference.
"I designed and sold some Black Power pins," she says, "The proceeds were donated to a couple of different organizations, but that just didn't seem like enough."
After that, the hashtag #blackdesignerdiaries came to her. "I believe this will inspire change," she says, "Not just in the fashion industry, but also it will create a space for conversation that will contribute to our healing and cultivate a community for us by us."
Renée is accepting rolling submissions from designers at https://blackdesignerdiaries.com. Designers who wish to be featured can provide three photos of their collection and answer a short survey inquiring about how they got started in the field, their primary source of inspiration, and struggles they've encountered as a Black designer.
"I've dealt with everything from lack of resources, lack of knowledge, and lack of equality/opportunity," Renée says. After years spent doubting her own abilities, she realized the problem was with the industry as a whole.
For example, after an unsuccessful opening to her first trade show, she was informed by other designers that buyers usually don't visit the booths of first-timers. "However, there were plenty of first-time exhibitors who not only had buyers show interest but placed wholesale orders too," she says, remembering the experience as both painful and eye-opening. "And most major wholesalers tend to carry very little collections by Black Designers, for example, Nordstrom carries less than 1%."
Renée specializes in designing 3d printed handmade jewelry that reflects personal experiences, ironies, lies, and truths, inspired by everything from heartbreak to loving again, alienation, and self-love. She encourages aspiring Black designers to stay true to themselves, listen to relevant opinions, develop a thick skin, and don't give up.
Connect With Black Designer Diaries
Website: https://blackdesignerdiaries.com
Email Address: contact@blackdesignerdiaries.com
Phone Number: 203-843-3936