International Trends With Gokce Gorgeiou
Gokce is a 38-year-old fashion blogger and mom who lives in England. Her style embraces international fashion and travel outfits for any occasion.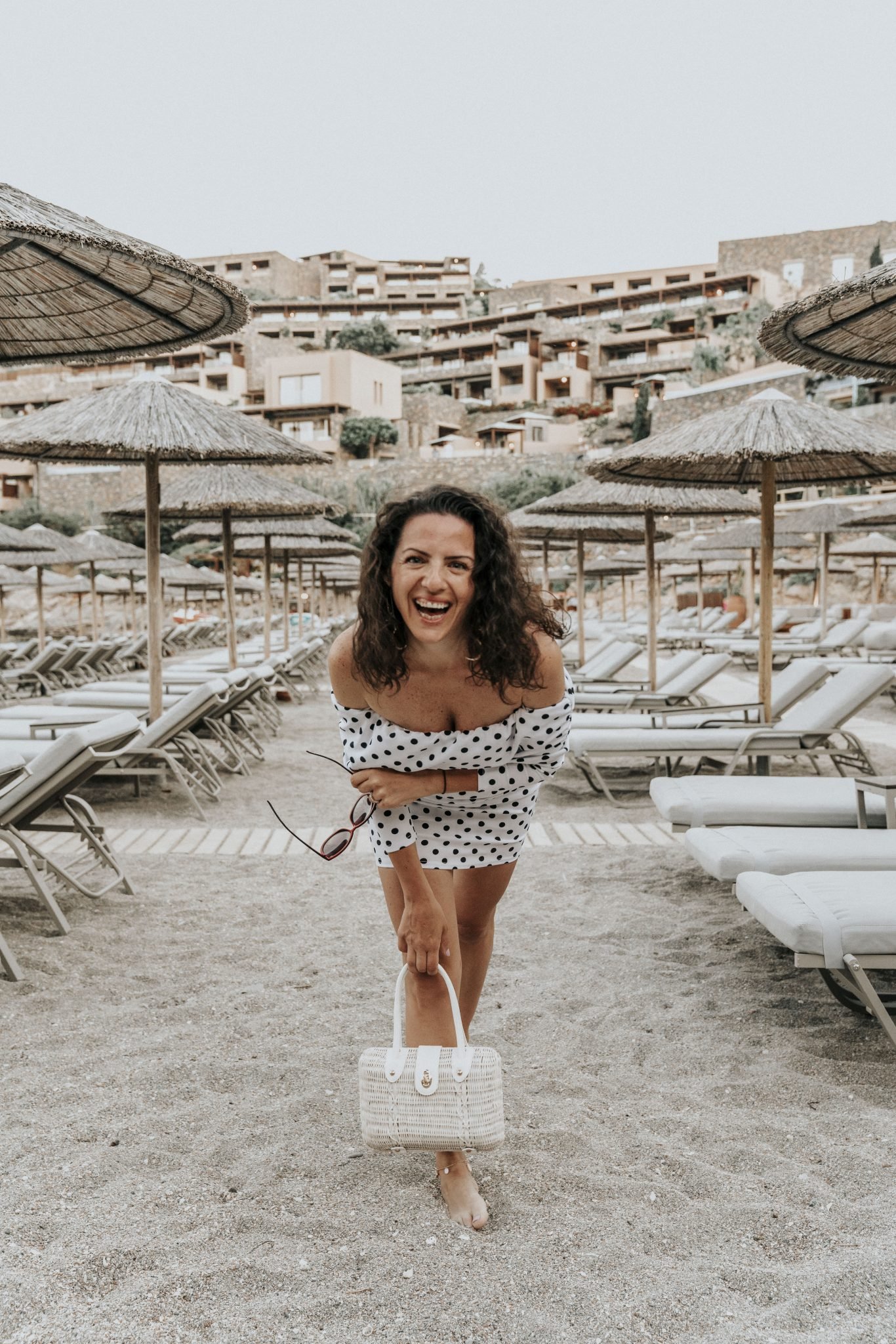 We interviewed with Gokce about her home, favorite inspirations and journey through a fashionable life.
Where is home?
I'm originally from Turkey but living in England last 4 years.
Has fashion/lifestyle blogging always been your career plan?
Nope, I studied Hotel Management I have started Instagram just for fun like everybody does. I always love to share my experience with my friends and family so after Instagram, I started to write my blog.
What's a typical day like for you?
My day starts with my son cuddling on the bed like a couple of minutes then having breakfast together and posing my morning post on Instagram which I prepared one day before. After that, it depends if I need to go to photo-shooting or some events I'm leaving him with my mother-in-law She is my best helper. If I don't need to go anywhere, I'm answering my email preparing the next day post and I'm trying to spend time with him.
How much has your style changed since you started blogging?
Oh, it's really changed. For my page, I never post myself before. But not it's all about me and where I go what I'm eating or wearing. Life was much easy when I'm not on the picture.
The Fox Magazine is all about inspiration, what/who inspires you the most?
I think travel is my inspiration anytime I'm off to somewhere I'm so excited. Learning about different cultures, language, what they eat and how they eat. I think I'm totally world citizenship
Do you have any tips or tricks for achieving an aesthetically awesome Instagram page? Any social media tips?
For the instagram page it's not easy to find your style, colour etc. First of all you need to know your followers very well what they like how they like and to have a clean page you can use presets to make your feed more tidy and the last but the most imported think don't except all the campaign and make sure whatever you're promoting it fits on your feed.
What's something people would be surprised to learn about you?
Him, I don't like sweets or chocolate but I post pictures usually eating cake or candy.
What's your best advice for people looking to get into fashion and lifestyle blogging?
Be positive and don't give-up. Everybody blogging these days but not last, just believe in yourself and make sure you doing something that you like. Don't forget its for yourself not for others.
What is your favorite place in London right now?
Nothing hill is always been my fav.
What would you say distinguishes London fashion from the rest of the world?
London is always one step ahead of the others.
Where do you find the most inspiration? Celebrity culture, or what's trending?
These days sustainability fashion is really inspiring.
How do you translate trends to your readers?
This summer we all wearing straw bags, light long summer dress and straw hat. Natural colours are always life savers.
What advice do you have for someone who wants to push the restart button and make over their look?
Don't ask too many people opinions just go whatever makes you feel happy and comfortable. What style item is a must have that you can never go wrong with? Black high hills and little black dress.
What do you see as some of the economic and design challenges of the industry?
We are very suitable to consume, so many brands are constantly different models. on the other hand it's easy to find fake produced as well. I think it's a big challenge for consumers and designers.
What elements separate your work from other style gurus?
I'm what I'm not copying the others. Everybody has different character and different style. Sometimes I feel colorful and some days only wearing black so I have no rules. I can wear wedding dress with converse.
What is your favorite fashion-related motto, quote or words to live by?
"I don't do fashion. I am fashion." — Coco Chanel
---
Connect With Gokce!