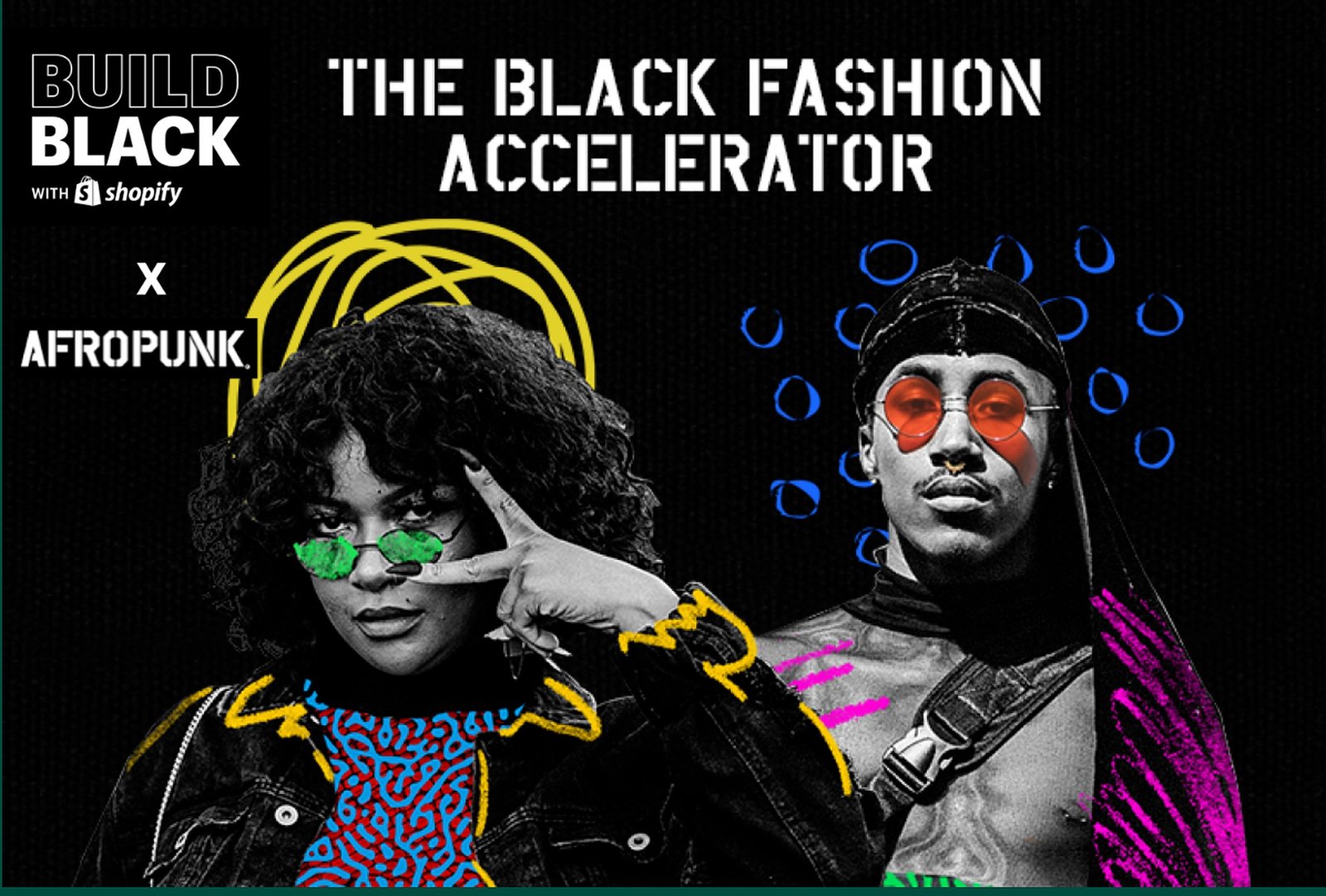 AFROPUNK Presents Black Fashion Accelerator Showcase In NYC
The fashion show showcases the work of nine fashion entrepreneurs from the first-ever Black Fashion Accelerator program.
With Help From Mentor Christopher Bevans, Senior Creative Lead at Shopify and Creative Director of DYNE, the BFA Class of 2022 Completed a 6-Month Intensive Program to Prepare Them For Long Careers in the Industry. AFROPUNK is dedicated to promoting entrepreneurship and creative expression in marginalized communities. Created in partnership with the Build Black team at Shopify, the Black Fashion Accelerator offered an intensive program designed to help nine promising Black fashion designers nurture their talents and grow their businesses in a competitive industry. Now, AFROPUNK and Shopify present the results of the program, offering the BFA designers the chance to show off their talents at a one-of-a-kind fashion show.
The upcoming fashion show puts a spotlight on all nine BFA founders, presenting a fantastic array of fits and apparel from each designer. AFROPUNK and Shopify welcome Gitoo to host, and invite Chris Bevans, Senior Creative Lead at Shopify and creative director at DYNE, and BFA program mentor, Anita Asante, Head of Global Strategic Partnerships at AFROPUNK, Amena Agbaje, Program Lead, Black Entrepreneurship at Shopify (Build Black), and Monique Rodriguez, CEO at Mielle, to offer remarks before the show. A celebratory evening that honors the hard work of some of the most promising young entrepreneurs in fashion today, the Black Fashion Accelerator fashion show takes place at Shopify SoHo at 6:30 pm ET. Stay after the show for a mixer, with drinks and light bites.
Anita Asante, AFROPUNK's Head of Global Strategic Partnerships says,
"What an absolute privilege it has been to put on this Fashion Accelerator Program in partnership with Shopify and to have an integral part in setting up these exceptional 9 entrepreneurs for future success. What started as a seed of an idea where we saw from our Spinthrift Market at our festivals that there was a great need to support our black entrepreneurial community has quickly grown into a behemoth of a robust curriculum program supported by the New Voices Family. I am thrilled that we have been able to offer live training, coaching support, and networking opportunities to help scale these fashion entrepreneurs' businesses' to the next level and look forward to watching them take over the fashion world and beyond."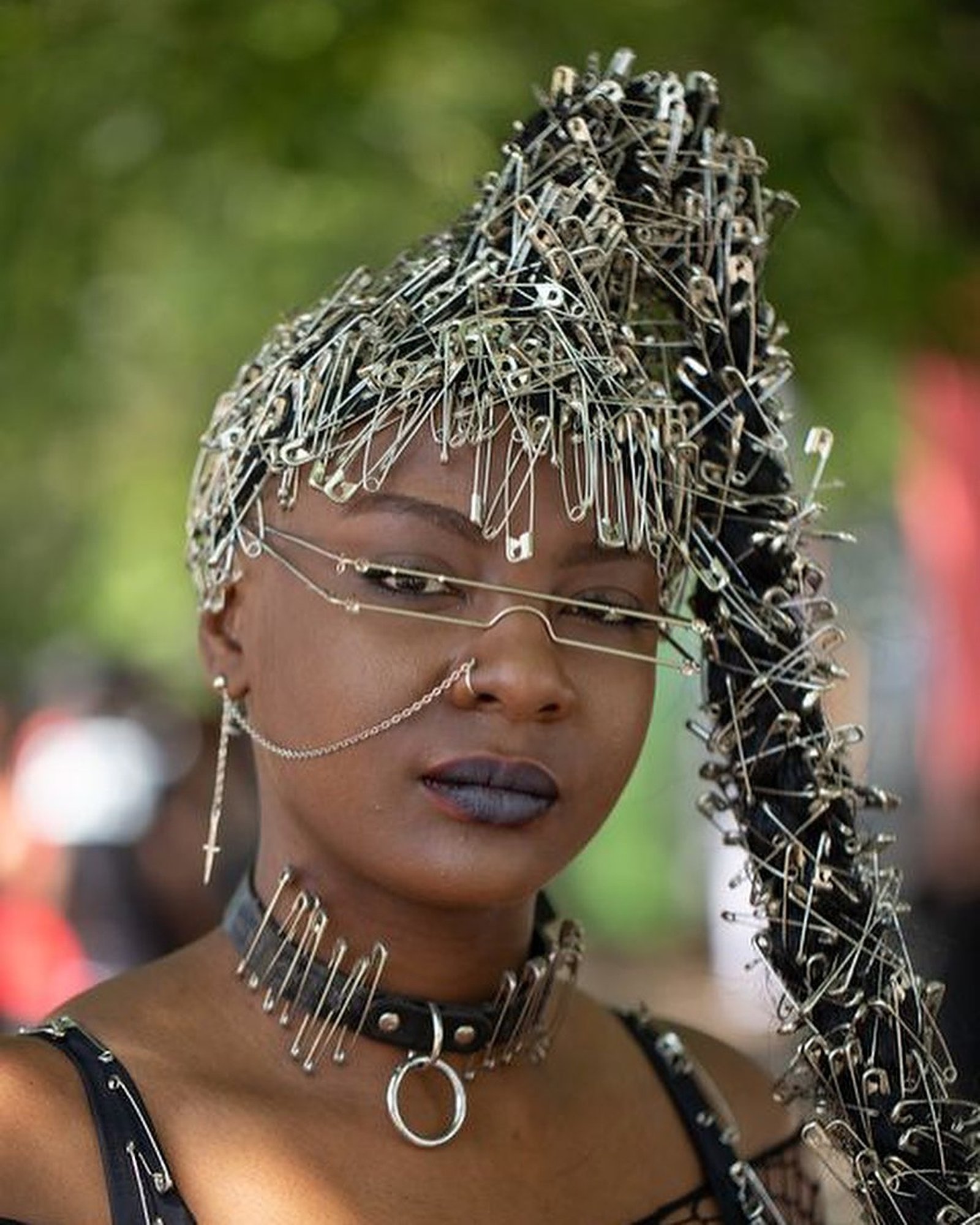 Amena Agbaje, Shopify's Black Entrepreneurship Program Lead states, "It's been a huge honor to work alongside AFROPUNK with this cohort of exceptional fashion entrepreneurs. Black-owned businesses are underrepresented in the U.S., and Shopify is committed to making entrepreneurship accessible to anyone, anywhere. There is nothing more inspiring to me than to offer Black entrepreneurs the tools and support to get their businesses up and running. I have no doubt that this group of creatives is destined for huge success."
The Shopify x AFROPUNK Black Fashion Accelerator fashion show is further supported by Mielle, Thread Beauty, and PearNova. Mielle provides 4 stylists, plus table space for each company, along with free Mielle products for gift bags. In addition, Mielle will broadcast live BTS footage from the event on its Instagram account. Thread Beauty provides 5 make-up artists for the event's models, along with a display case of their products with free Thread Beauty products for gift bags. PearNova provides press-on nails for all models and free products for gift bags.
Stay tuned for more information and announcements and be sure to check AFROPUNK.com and AFROPUNK socials for the latest updates.
Read about the Black Fashion Accelerator HERE.
Meet the Class of 2022:
Last week, AFROPUNK announced the Black Fashion Accelerator Class of 2022, selecting nine exceptionally talented entrepreneurs who AFROPUNK knows will make a major impact on the future of the fashion industry. See below for details on the companies: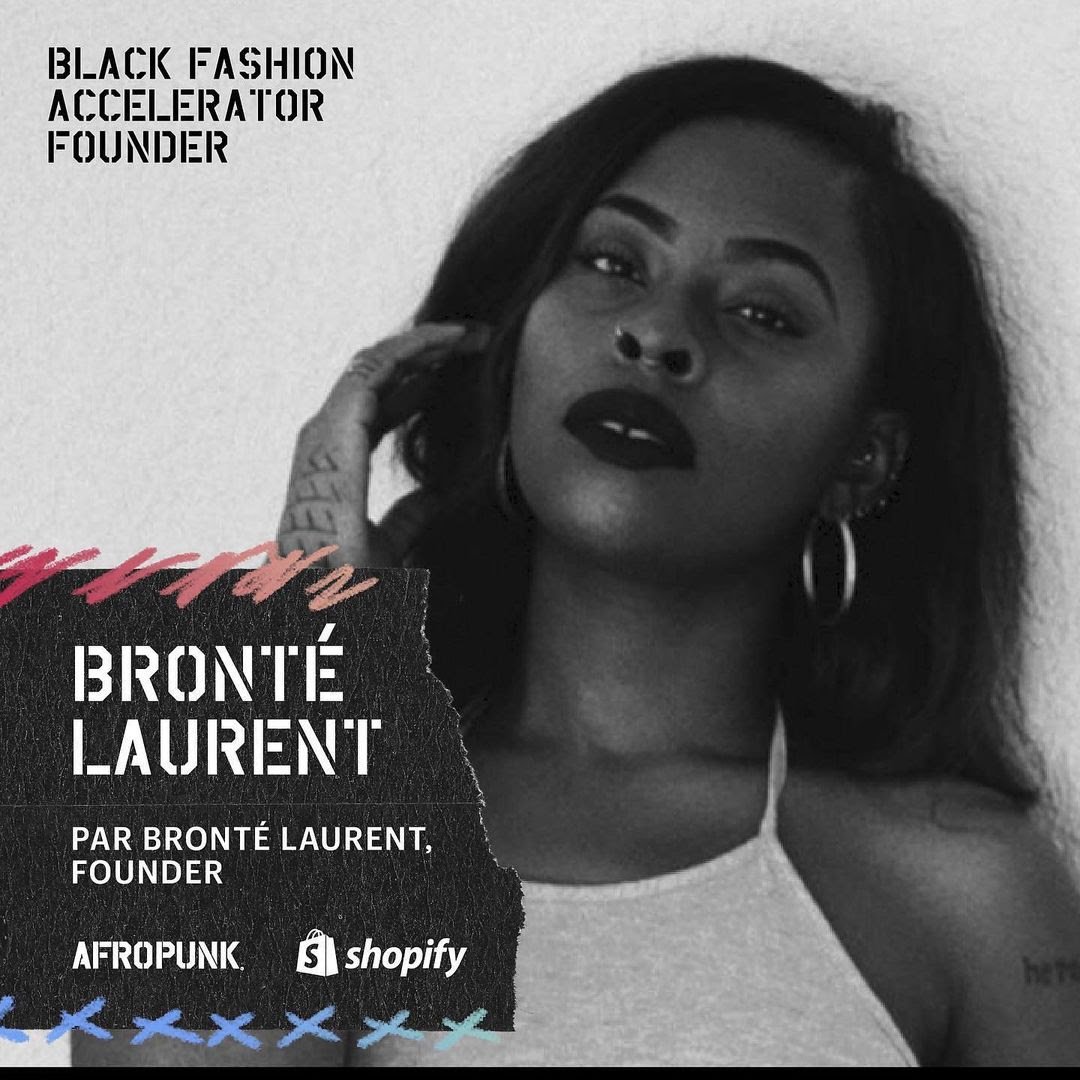 par Bronté Laurent is a luxury womenswear fashion brand that creates classic, chic, and minimal designs that offer comfortability and opulence in each piece. Constructed for women to live unapologetically lavishly this label is 70% sustainable by using dead-stock materials being sourced and made in Ghana.
Archie Clay III & Tajh Crutch: Founders, Wear Brims
Wear Brims is a luxury hat and accessory company that is founded on the principles of faith, family, and confidence, which are at the core of every decision and every design we make. We understand the importance of being your best self internally, and how that translates into how you express yourself fashionably. Our goal is for everyone to present to the world their most confident self. Be the most confident in the room. "Wear Brims. Wear Confidence."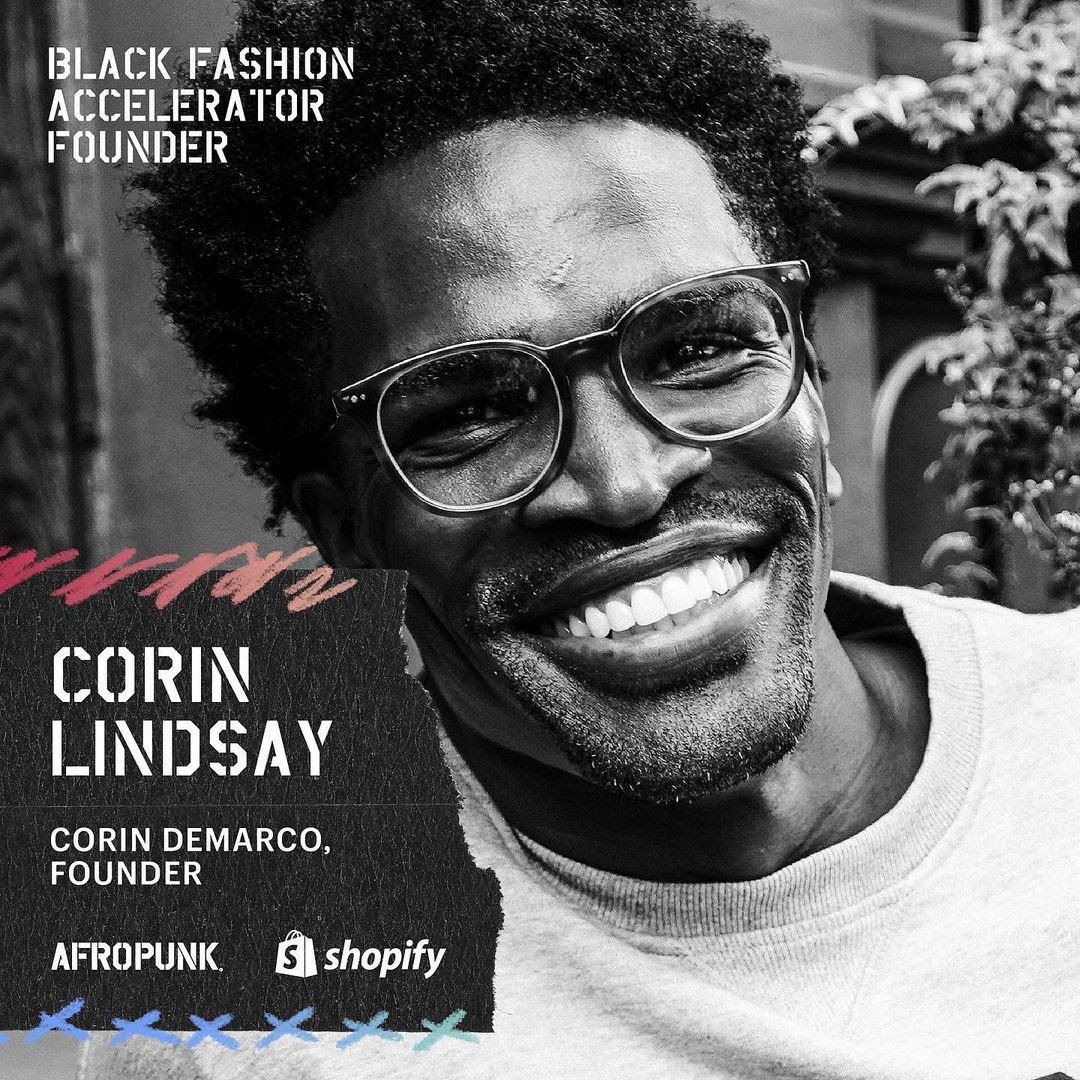 Corin DeMarco is a lifestyle and apparel brand that provides premium-quality, culturally relevant apparel, and accessories for Historically Black College and Universities (HBCU). Addressing an issue that has long plagued the HBCU apparel space – the availability of premium-quality apparel that is also stylish and tailored to the preferences of the HBCU community of students, alumni, and fans, the Corin DeMarco brand's super quality and fabrics reflect respect for both the institution and the wearer.
Sophia Danner-Okotie: Founder, Besida

Besida is a crafts women's clothing brand made from bold African print textiles and motifs. It is inspired by its West African origins where all its garments are ethically crafted in Benin City, Nigeria. Besida builds passionate connections to the homeland for black and brown women in the West who seek garments that express their cultural background and native roots. The brand's unique sustainability approach wins over its customers as a brand to look and feel good in. The brand's multifunctional designs promote sustainability by increasing the possibility of clothing styles and extending the service cycle of its garments. With its "No Waste" initiative, Besida transforms leftover fabric pieces into stylish hair accessories.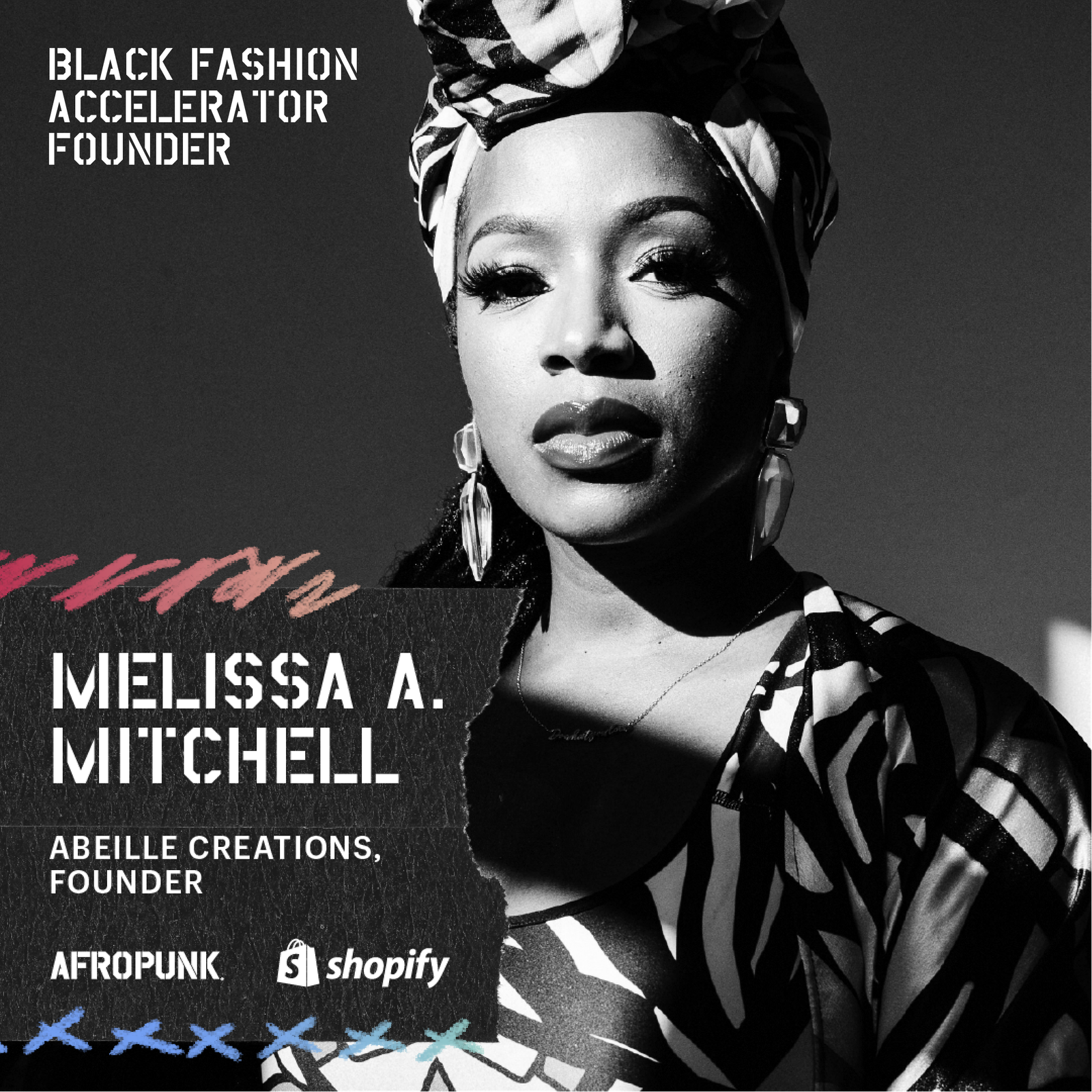 Abeille Creations (ABL) is a wearable art & custom design house that offers fashion apparel, athleisure gear, home décor, and fine art. ABL's ideal audience are those who live life to the fullest and don't mind standing out in the crowd. The core values are innovation, inclusion, individuality, and inspiration. Every piece that comes from ABL radiates an undeniable light that shifts the brand from just art and apparel to empowerment and (positive) energy transfer.
Paakow Essandoh: Founder, MIZIZI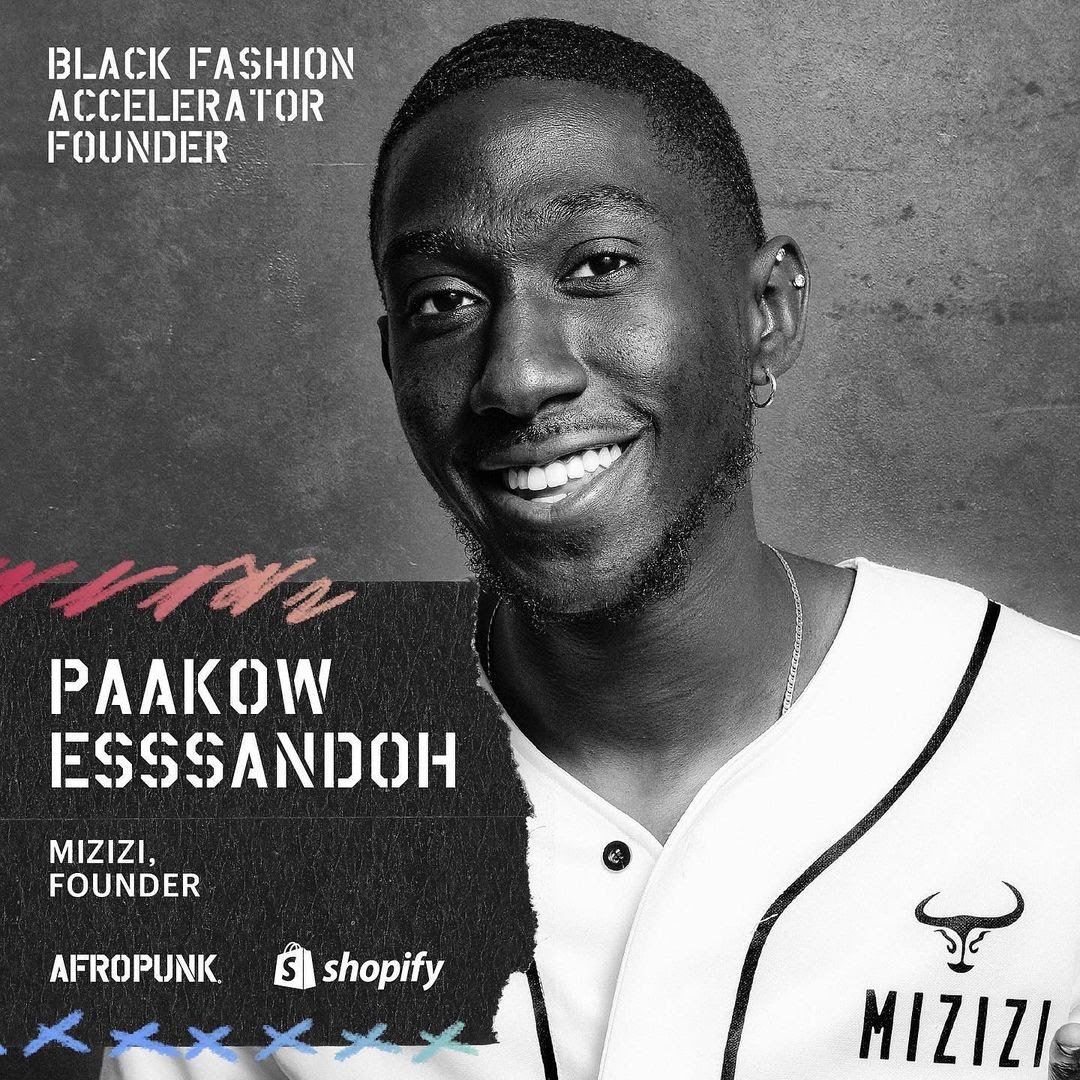 MIZIZI, meaning "roots" in Swahili, is the official athleisure brand for the African Diaspora. Founded in 2015, it began as a reminder that taking pride in one's roots is an integral part of self-actualization and has since transformed into a global movement inspired by various cultures revolving around black heritage. MIZIZI's sports jersey collections have always been designed with the values: of connection, celebration, and representation, in mind. Forever and always, the goal is to #StayRooted.
Sylvester Ndhlovu: Founder, RuvaAfricWear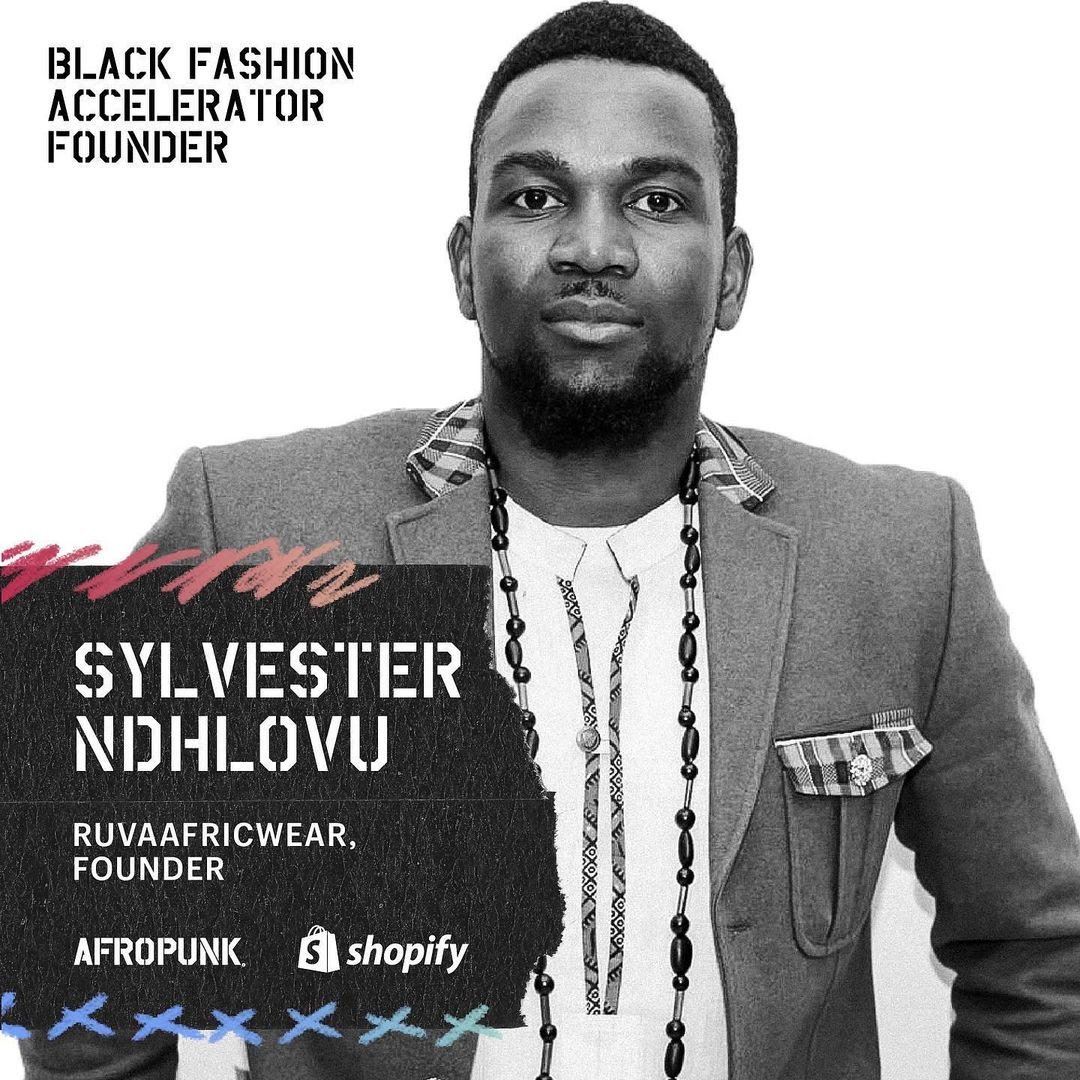 RuvaAfricWear is a lifestyle brand that celebrates The Culture through everyday functional clothing. RuvaAfricWear is changing the narrative by rejecting Eurocentric fashion standards and empowering people to wear a brand that celebrates them, and clothes that have an intrinsic value.
Valerie Blaise: Founder, Vavvoune
Vavvoune is a fashion brand focused on bags and leather goods. Inspired by moods, culture, and moments of nostalgia, all our products are designed and produced in New York City. We create passionately made leather accessories while hinting at spunk and individuality. We aim to introduce a new tier of luxury, not defined by price points but by experience and intentionality. Our vision is to diversify the market and evolve every season.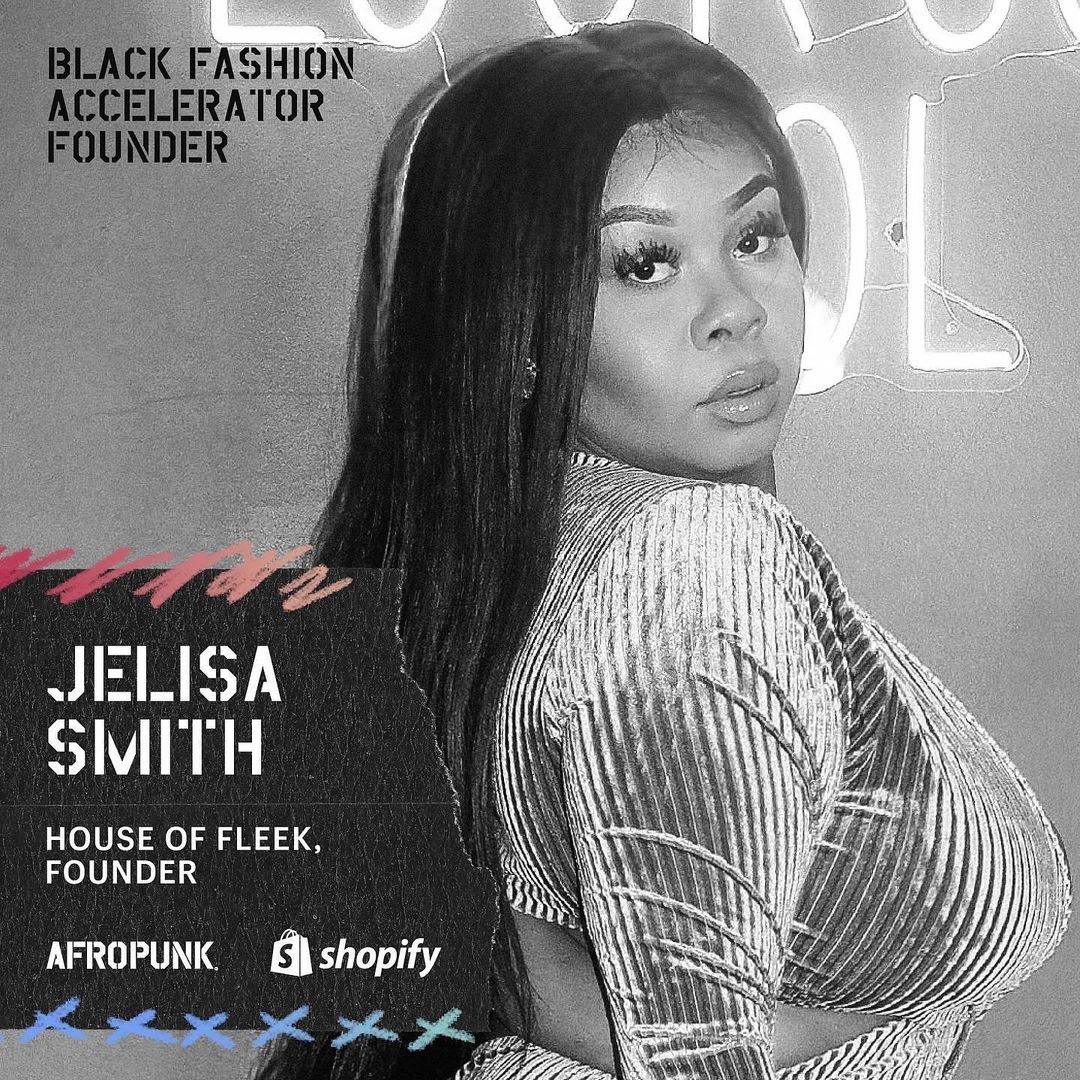 House of Fleek offers ready-to-wear and made-to-order high fashion women's apparel. that offers bold and trendy one-of-a-kind fashions. One of our proudest accomplishments is our commitment to size inclusivity, offering up to size 3X.
These talented creators and entrepreneurs combine innovative ideas with fresh eyes for design, serving underserved markets and inspiring their fellow creators with their ingenuity. AFROPUNK and Shopify hope that these creators will help demonstrate that business and commerce exist to benefit all people, not just a privileged few.
About AFROPUNK
AFROPUNK  is the microphone of thought and lens of perspective.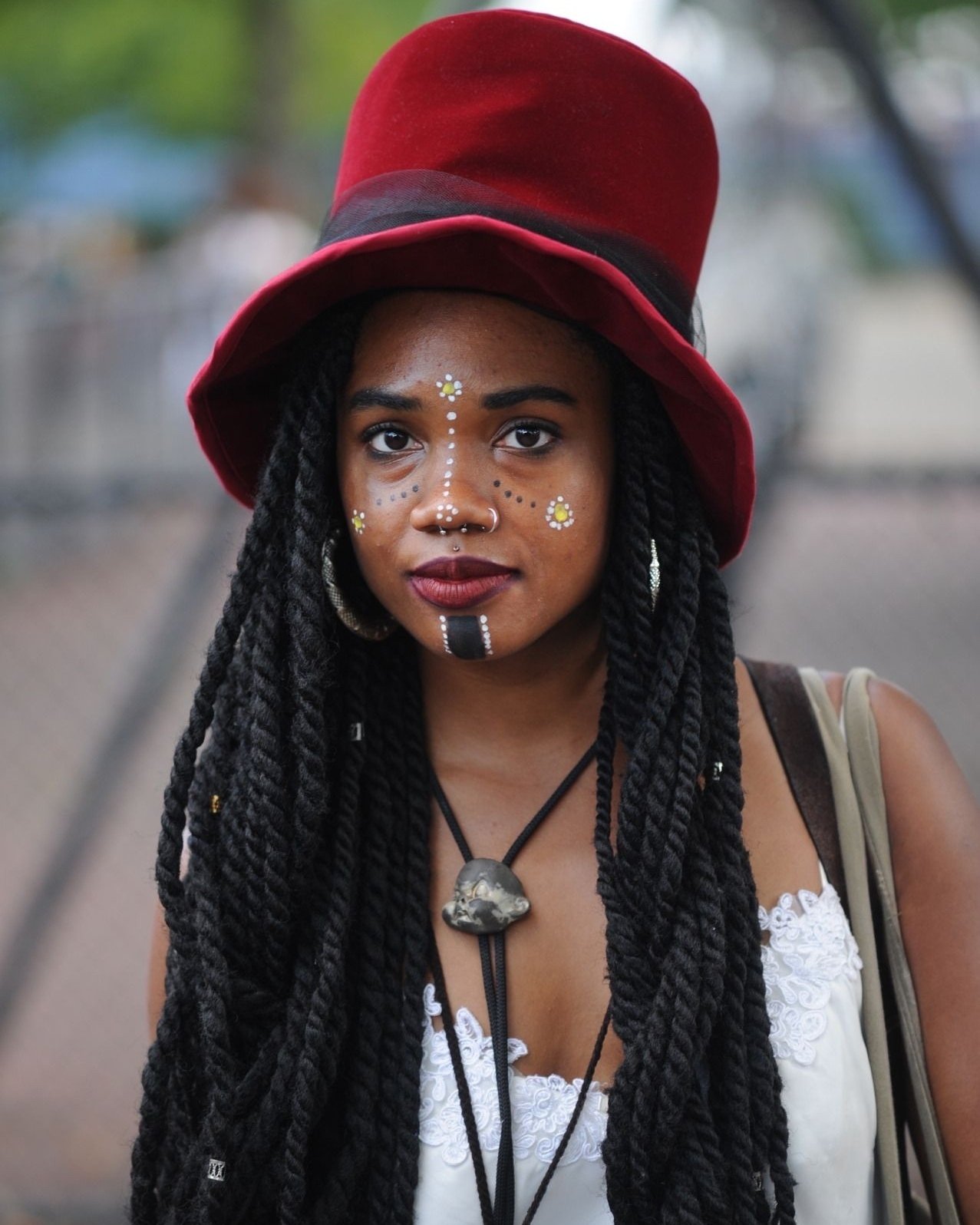 AFROPUNK is an integrated media platform and global music festival platform giving voice to the unwritten, unwelcome, and unseen. AFROPUNK is redefining the modern multicultural experience through its mission to unleash the freedom of expression and honor the power of individuality while strengthening our community. AFROPUNK creates an anchor for its growing audience of multicultural youth through its annual music festivals, which span three continents and five cities around the globe (Brooklyn, Paris, London, Atlanta, and Johannesburg), while continually enhancing engagement and promoting conversation through content, commerce, and community.
About Shopify
Shopify is a leading provider of essential internet infrastructure for commerce, offering trusted tools to start, grow, market, and manage a retail business of any size. Shopify makes commerce better for everyone with a platform and services that are engineered for reliability while delivering a better shopping experience for consumers everywhere. Proudly founded in Ottawa, Shopify powers over 1.7 million businesses in more than 175 countries and is trusted by brands such as Allbirds, Gymshark, Heinz, Staples Canada, and many more. For more information, visit www.shopify.com.
About Black Fashion Accelerator Program Mentor Christopher Bevans
Christopher Bevans is the Creative Director of DYNE, a liminal menswear brand that he launched in 2015. A native of New York, Bevans began his career apprenticing at a local tailoring house, of which he became the owner at the age of 19. His roots as an expert tailor developed into a passion that carried him to the Fashion Institute of Technology (FIT). From 2003 to 2007, he was the Design Director of Nike's Blue Ribbon Sports Division and was instrumental in initiating Roger Federer's now-famous "RF" logo. In 2013, he was named a Massachusetts Institute of Technology Media Lab Director's Fellow.
Bevans then proceed to work with top brands such as Billionaire Boys Club, Head (Tennis), Sean John, Yeezy, Smithsonian, New York Cosmos, and the MacArthur Foundation. Bevans also created bespoke designs for clients such as Jay-Z, Pharrell Williams, LeBron James, and John Legend. He also consults for companies such as Save The Duck, SPYDER, and BeastMode.
In the past few years, DYNE has been recognized globally as a leading menswear label, honored with multiple awards, including the 2017 Woolmark Innovation Prize. He was also a finalist for the 2017 CFDA/Vogue Fashion Fund.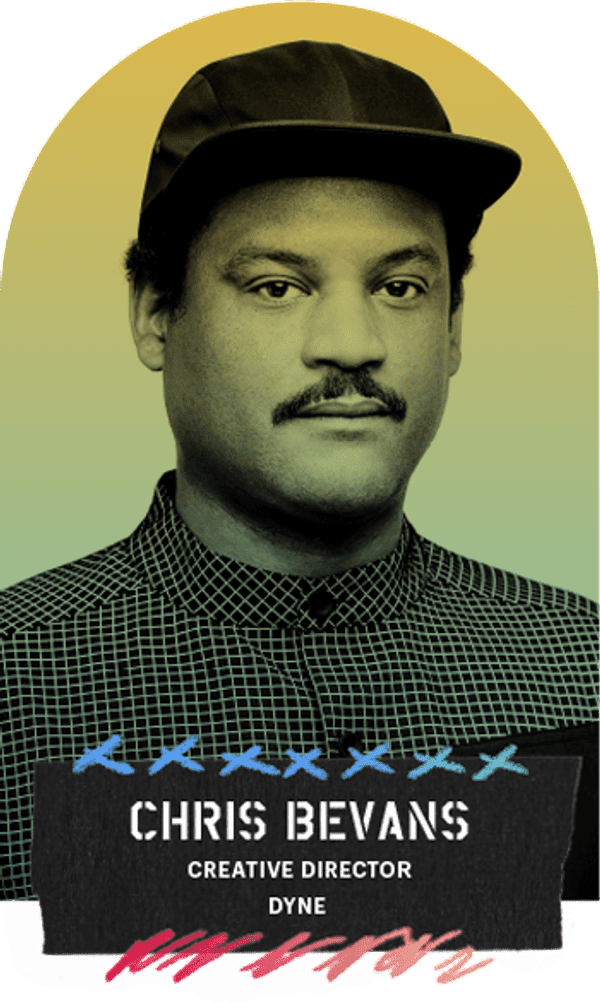 About New Voices Foundation
The New Voices Foundation is a ground-breaking, community-building effort designed to create a more inclusive entrepreneurial ecosystem for women of color. The Foundation empowers these entrepreneurs to achieve business success through leadership and skills development, access to capital, and networking opportunities, as well as other innovative leadership initiatives – at no cost to the entrepreneurs. Driven by its PACE (Purpose. Access. Capital. Expertise.) model, the New Voices Foundation invests in diverse programming – including entrepreneurial summits, accelerators, pitch competitions, coaching, master classes, and more – to advance the significant contributions of women of color entrepreneurs to our economy and society.