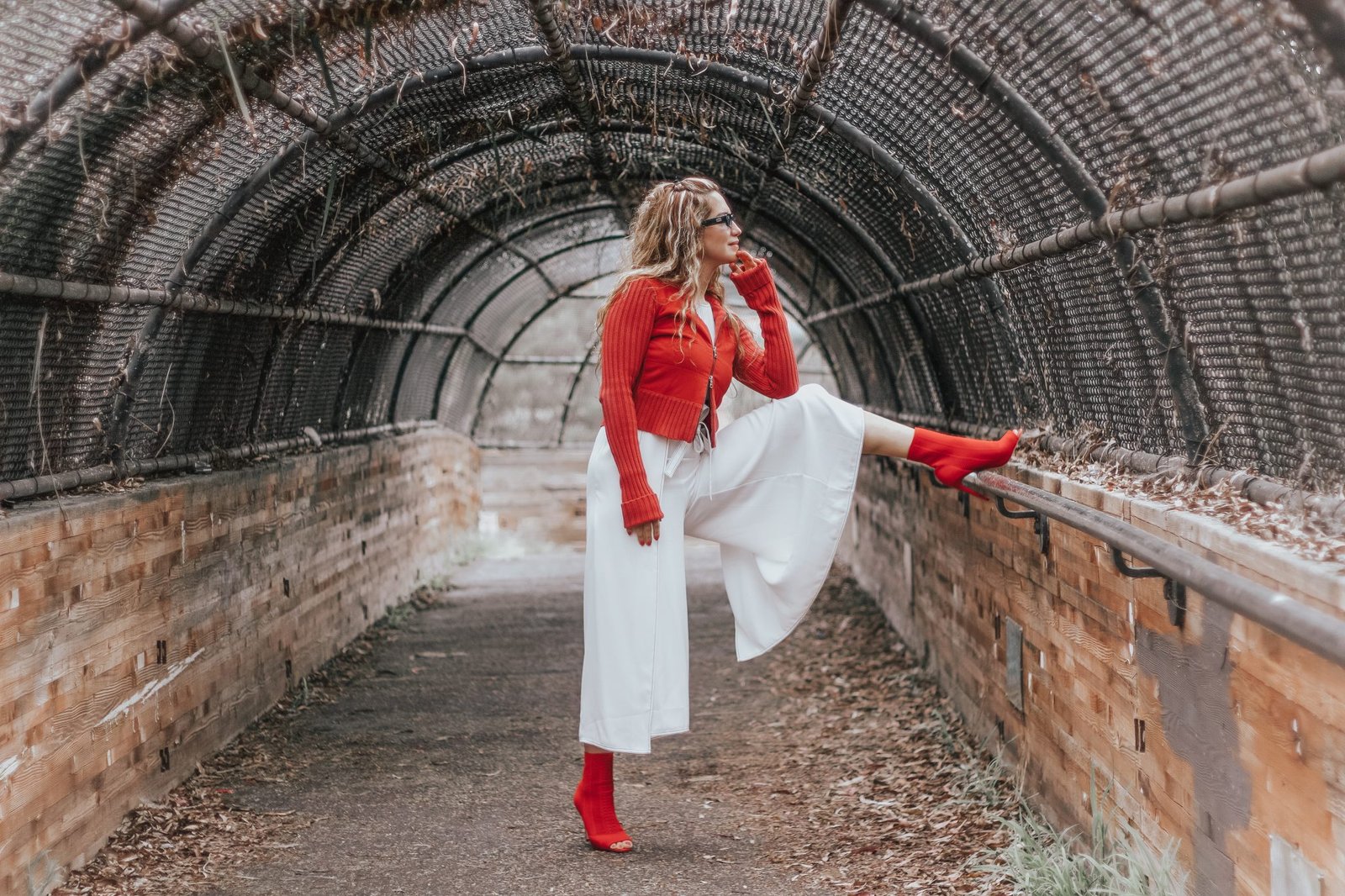 Make A Statement With Vanessa Berlin
Vanessa's passion for personal care, style, and fashion, combined with her desire to be an agent for positive change led to creating The Fashion Statement in 2015.
This online destination is dedicated to information about fashion, beauty, lifestyle and many other topics that women love and enjoy. Wherever she goes, she finds inspiration for her own style, which leads to great tips and experiences to share with all of you. 
We interviewed Vanessa on her journey to America, her career path and her favorite inspirations.
Where is home?
I was born and raised in Mexico City. I moved to the states 6 years ago, and now, I feel so lucky to call California my home. I live in San Diego (La Jolla) and I am so in love with this beautiful paradise.
Has fashion/lifestyle blogging always been your career plan?
Not exactly the blogging thing. I have a degree in Communications and an Associate Degree in Business Administration. But giving advice to women and helping them maximize their impact by giving them tips on how to improve their image is something that I've always loved to do. That passion pushed me to study Image Consulting and despite the fact that I've always been passionate about fashion and beauty, starting a blog was not in my plans.
I remember one day when a happy client simply told me, "You should start a blog, I would be your number one reader." That meant a lot to me and encouraged me to start researching about this topic that was completely unknown to me. I spent hours and days looking through information on how to build a blog. Once I started, I felt so motivated and found that it's really my passion and a good way to inspire through fashion and beauty tips, outfit ideas, and many other topics that women love and enjoy.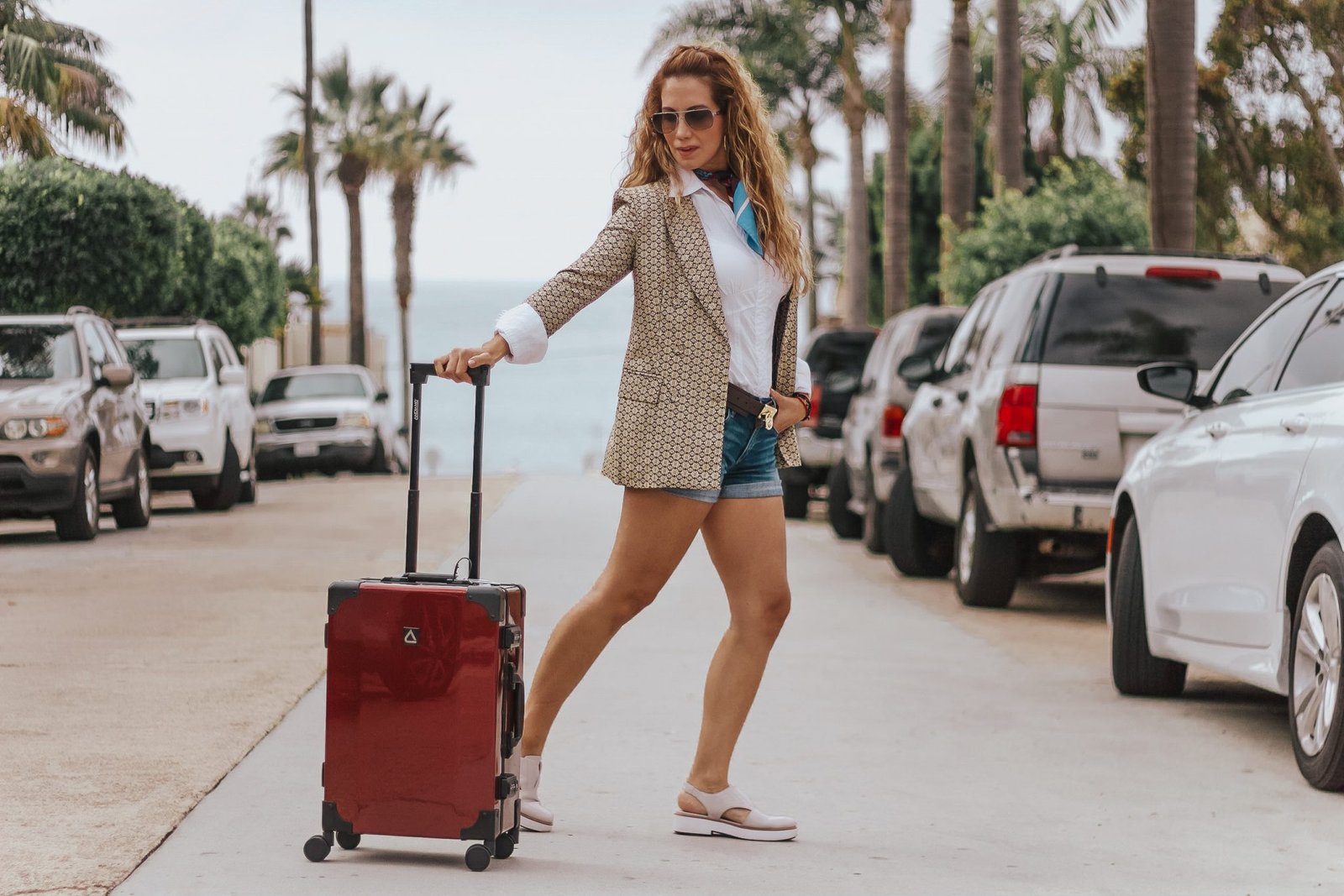 What's a typical day like for you?
Oh, always busy! I'm a mother of three kids so I start my day at 7 am. I take my youngest son to school and after that, I come back home to have breakfast while checking and replying to my e-mails. That's also the time when I engage with social media and see how my posts are performing.
I work from home and being your own boss requires strong discipline and commitment. My days vary according to my activities, it depends if I have a meeting, if I'm working on a project or a collaboration, or if it's shooting day, (usually Tuesdays or Fridays) I start around 10 am. But I basically work until 3 pm until my kids are back from school.
I try not to work after that time because I love spending time with my family and being present for my kid's sports or any kind of activities. Sometimes it's almost impossible not to touch my computer because I have so many things or pending projects.
I love working out, it's like therapy and a part of my lifestyle so I try to go to the gym at least 4 times a week either morning or evening when I have the chance. Once my kids are in bed, I start my beauty routine, applying my skincare products and treatments and I work for maybe 1 or 2 hours until 11 or 12 am and this is how I wrap up my day. I wish days could last more hours! haha!
How much has your style changed since you started blogging?
Not too much, I think I have stuck to my style and personality for years. Of course, my style has evolved throughout time, but I'm basically a city girl who always loves to add that chic touch to every outfit I wear. I enjoy mixing and matching colors and patterns to make my look stylish and fun. Since I started blogging, staying up to date with trends and incorporating them into my style is part of my job, I love giving my audience ideas on how to wear certain trendy pieces.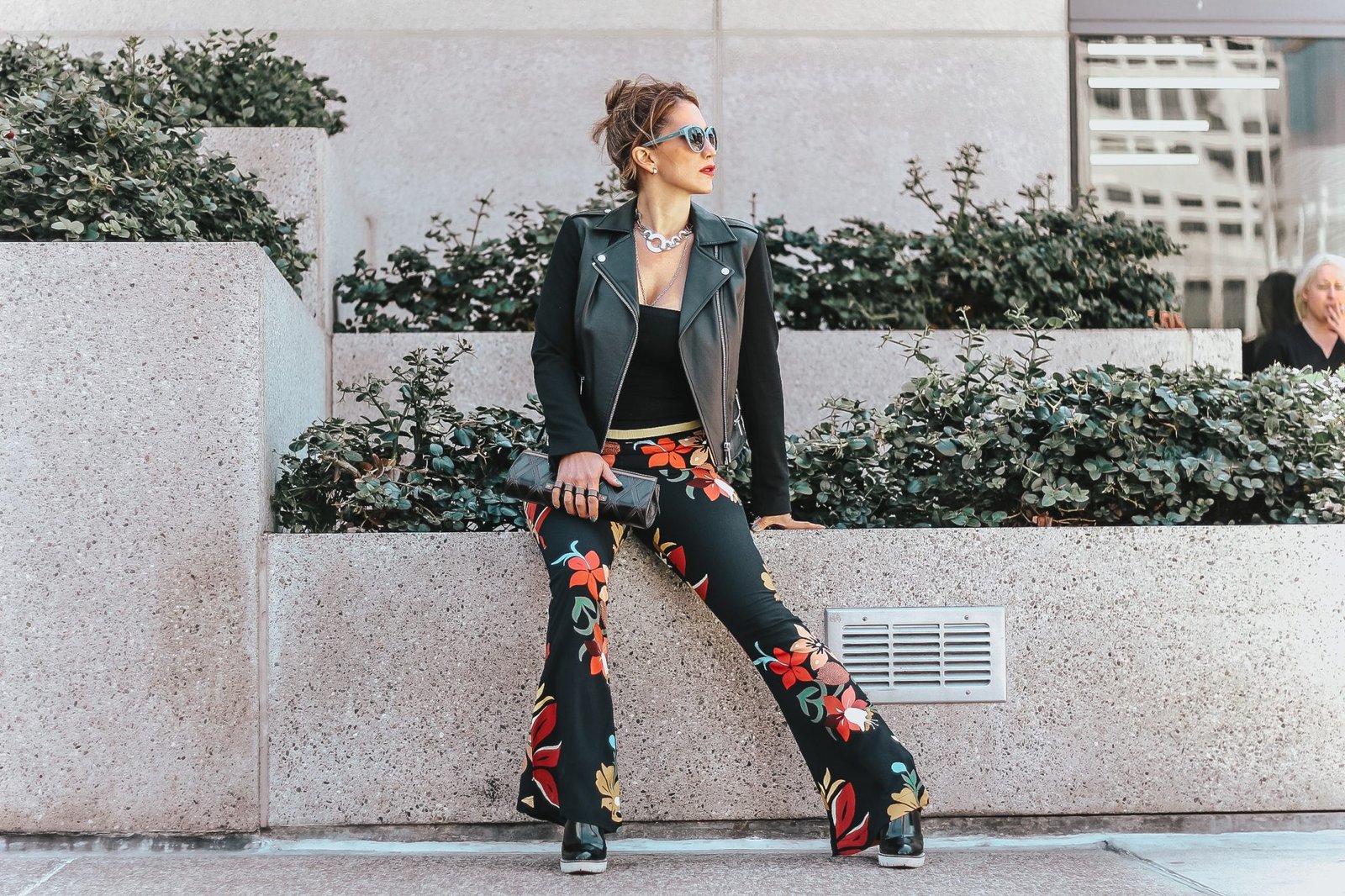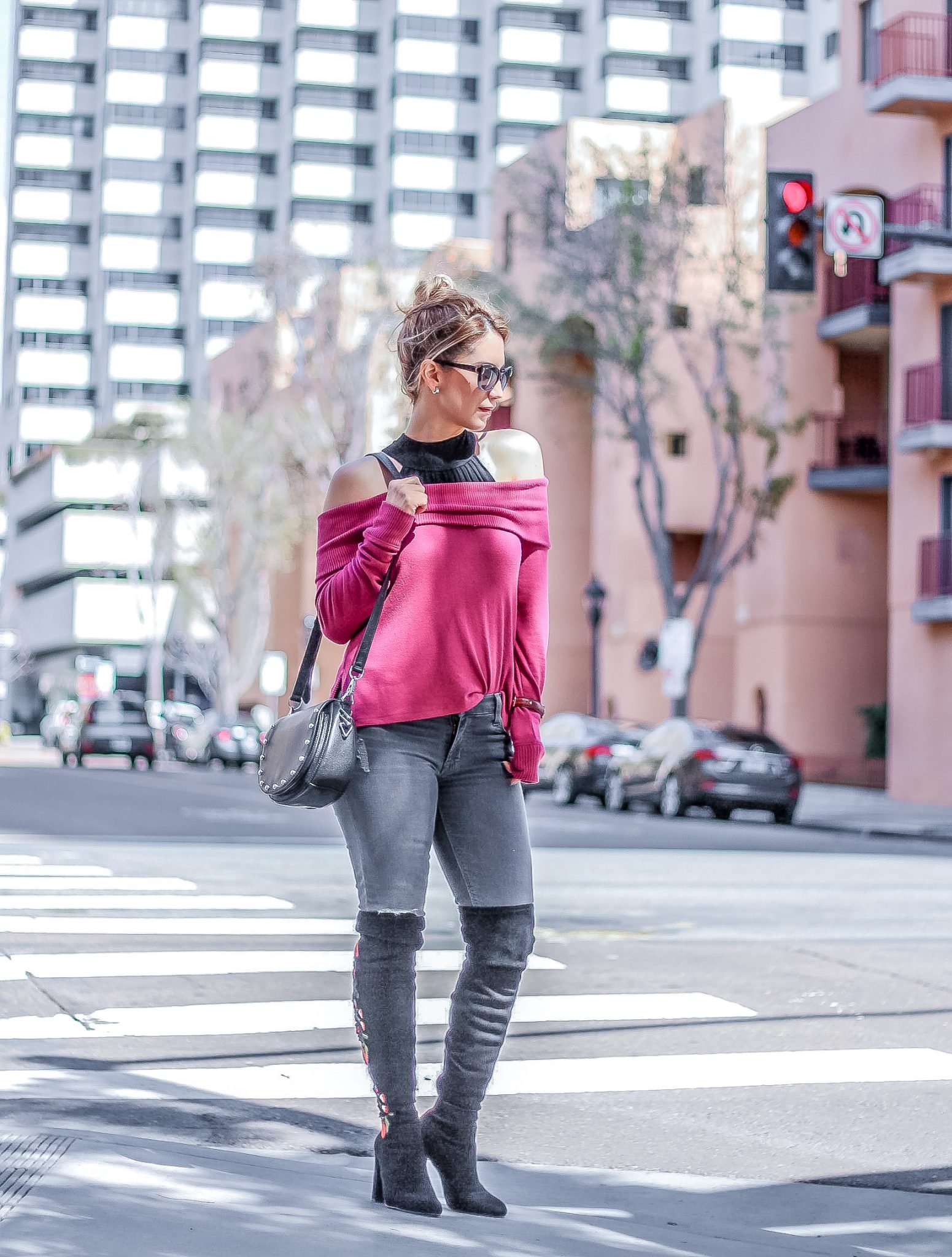 The Fox Magazine is all about inspiration, what/who inspires you the most?
Wherever I go I find inspiration for my own style, which leads to great tips and experiences to share with my followers. I feel inspired by beautiful sceneries, and when I see a nice place I immediately take a mental note for my next shooting. I love traveling, exploring different places, and cultures, it's really inspiring.
I admired important designers, fashion icons and bloggers like, Carolina Herrera, Camila Coelho, Chriselle Lim, to mention a few, who inspire me with their style. I consider Gary Vaynerchuk and Harv Heker my coaches and mindful gurus, I love their content and I feel so inspired by these two entrepreneurs. Their words continuously push me to keep a positive mindset and work hard no matter the obstacles that life puts in my way.
Do you have any tips or tricks for achieving an aesthetically awesome Instagram page? Any social media tips?
Definitively, it's all about quality over quantity. You need to consider Instagram as your portfolio and since it is a mostly visual platform, you need to put effort into the quality of your images. I think it's important to maintain a cohesive style. Once you find an appropriate theme to represent your brand and personality, I recommend that you stick to that color palette in order to create harmony instead of disconnected moments. If you want to attract people and make them connect with your content, you need to provide value. Once you know your niche and the kind of audience you are talking to, it will be easier to create that connection.
What's something people would be surprised to learn about you?
I am a mother of three kids, well, one is now an adult getting ready for college. I also have a teenage girl and a 9-year-old boy. I share little about them, I like maintaining a balance and separate family from work. However, I recently started sharing content about parenting and tips on how to build a good relationship with your kids at their respective ages.
What's your best advice for people looking to get into fashion and lifestyle blogging?
Even though this is a really saturated market, there's still room for everyone. There is space for your voice to be heard. Before starting, take a moment to think why you would want to start a blog, is that just for fun, a hobby? which is ok. But if this is something that you would like to do for a living or as your main job, you need to treat your blog as a business because it really is. You are the service and the audience are your clients. And you need to provide the best for them.
My best advice is that you need to love it and feel passionate about it, because if you love what you do you will enjoy the process, fight for it, and good results are part of the equation. Do your research, enroll in fashion communities, network with lifestyle and fashion lovers, and never stop studying because in this business there's always something to learn. Technology is growing every second and in order to innovate and stand out from the crowd, you need to be one step ahead. That's not complicated because you can find resources and helpful information easily. Be prepared for failures, obstacles, and keep in mind that ups and downs will be present during the process.
If you really want to succeed in this business or in any, you need to be dedicated and committed. The best advice I can provide is to be persistent and consistent and if you think you're failing, try to figure out the reason but never EVER give up. Set short, mid, and, long term goals, work hard and just wait for your momentum.
How do you separate fashion and style?
Fashion is literally everywhere! With the era of the internet and social media, you can easily have access to trends.
The point is that you need to take advantage of all of these trends and adapt them to your benefit and your personal style. It is wonderful to get fashion inspiration, but it's important to integrate it to your lifestyle and personality because not all the trends look good on all the people, it depends on many factors like your height, your body type, etcetera. Your style needs to be according to your personality and it has to work for you, bringing you comfort, confidence, and happiness. In the end, if you feel happy with the way you are dressing, your style will flow and fashion will come naturally.
Where do you find the most inspiration? Celebrity culture, or what's trending?
Pinterest is a good source of inspiration, it's one of my favorite tools, from outfit ideas to travel, recipes, financial topics, etc. You can literally find content about everything. Instagram is also a good platform to get inspiration. I like buying fashion and lifestyle magazines, they inspire me and help me when creating a mood board for a specific shooting.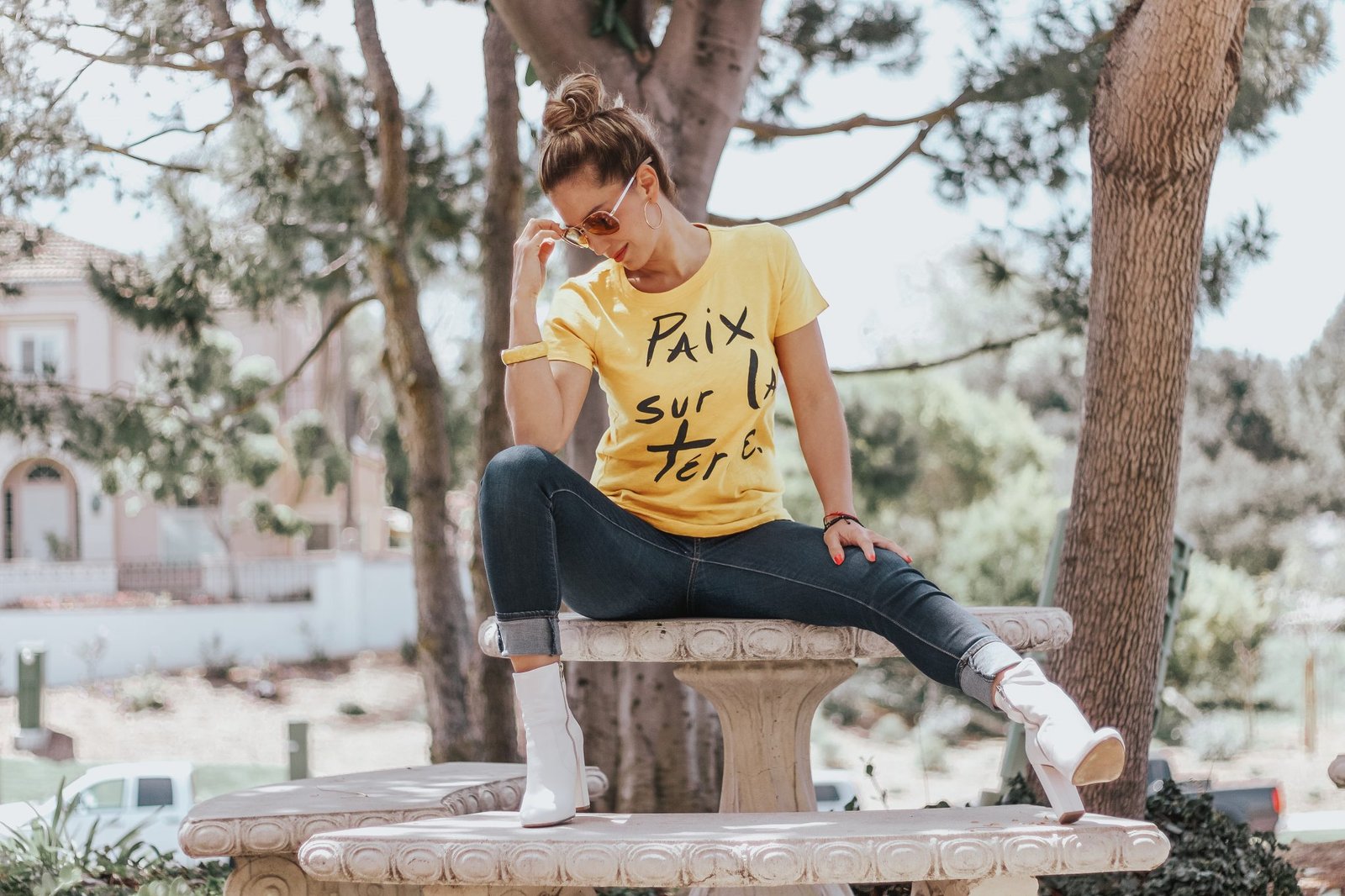 Do you have any fundamental fashion tips for young professionals?
My best advice is to love yourself, accept yourself, and don't judge yourself all the time. I'm 100% convinced that every woman is beautiful. You just have to learn how to highlight your best qualities and minimize your flaws. I always recommend, don't ignore your lifestyle or occupation, because it's important to establish congruity between how you look and how others perceive you.
How do you translate trends to your readers?
I try to stay updated with trends and I love sharing them with my audience but I always encourage them to integrate them into their own personal style. I only adopt those that I genuinely love and feel that suit my lifestyle and most importantly my personality. When I share a trendy piece, I love giving options on how they can wear it or make it appropriate for them. One of my recommendations is to only wear those pieces of the moment that make you feel confident, comfortable and pretty, the ones that make you feel you! Regarding trends, I think it's all about smart styling so I'd rather not invest too much on those, I invest on basics instead, and play around with a few trendy pieces, incorporating them into my existing wardrobe.
"Buy what you don't have yet, or what you really want, which can be mixed with what you already own. Buy only because something excites you, not just for the simple act of shopping." -Karl Lagerfeld
What advice do you have for someone who wants to push the restart button and makeover their look?
Don't put yourself in a box and get caught in only one style. Try different garments, take small risks. Sometimes it's good to jump out from your comfort zone. You could be surprised how good you can look wearing pieces that you always deny. You can play and be creative until you achieve the look that helps you feel spectacular. Be authentic. If you don't feel happy with your style, girl, it's time for a change, because that will make you feel good. There's a deep connection between style and self-esteem so make yourself pretty, confident, and strong.
You can start with one basic, for example, a skirt or a pair of trousers, plus one interesting item (a top), something with color, pattern, texture, or shine. And a piece to complete that look, that would be a jacket, sweater, or blazer, and don't forget the accessories. Look for pieces that flatter your figure but be picky and reasonable when it comes to investing in a luxury item in order to take the most advantage of it.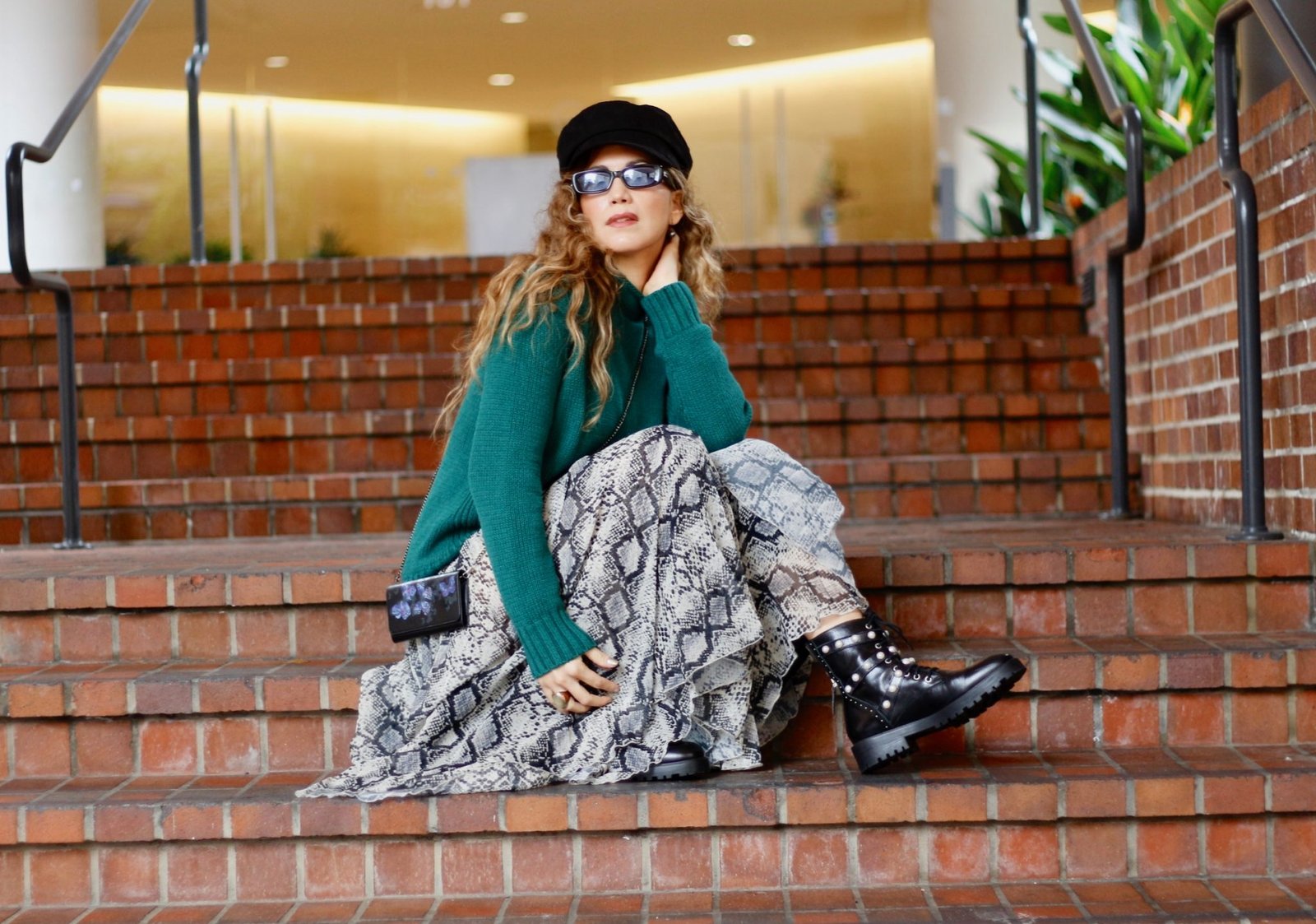 What style item is a must-have that you can never go wrong with?
For me, there's nothing cooler than a well-fitted pair of jeans with a white shirt. It's true that you can never go wrong with a little black dress. It's such a versatile piece that can be styled in different ways according to the occasion and season. So an LBD is definitely a must-have. A chic jacket is also a good investment. You can simply throw it over a tee and a pair of jeans and it will show that you got a real sense of style. It makes outfits pop!
What do you see as some of the economic and design challenges of the industry?
One of the biggest factors that have impacted the fashion industry is technology, which has been responsible for the transformation of the industry at a faster pace. Social media is without a doubt accelerating the game. New trends travel fast, creating rapid consumer demand for hyper-cheap fashions. So it's a big challenge for global fashion brands to stay current and adapt to their time, consumers, and needs in order to play the game for a long time.
Another important factor is that it's well known that fashion creates a massive amount of waste and pollution due to the chemicals used on the fabrics. I think it's crucial that brands build awareness and incorporate more sustainable practices. I've noticed more than ever that people are more friendly to second hand and vintage clothing. Thrift stores and apps where you can buy pre-loved pieces have caused an impact in the industry. For emerging designers, the competition is huge, it's common to see how many of them are selling their creations on e-commerce or Amazon, which is amazing because it's a great way for talented people to get noticed and start making a name for themselves.
What elements separate your work from other style gurus?
I love mixing high and lows because I want to share with my audience that you can look good even with a $10 piece, the key is the way you style it and the confidence you portray. You don't have to spend thousands of dollars to look great. You will see on The Fashion Statement, my blog, that sometimes I share designer and expensive pieces and sometimes I build outfits around Zara, H&M, or more affordable brands. It doesn't have to be about a designer label or how expensive something is. It's more about what works best for who you are.
One of my missions is helping women discover their strengths and maximize their impact, so they can succeed no matter what they do. I always encourage women to accept and love themselves. If there are things they don't like about their style or their body, I encourage them to figure out a plan to camouflage or improve those things and try to enhance all of the things they feel comfortable or love about their style. It's like having an approach based on self-care and confidence building, to help women develop to their full potential and become unstoppable. I could also mention the fact that I post my content in two languages so I am focused on all of the Spanish speaking women too!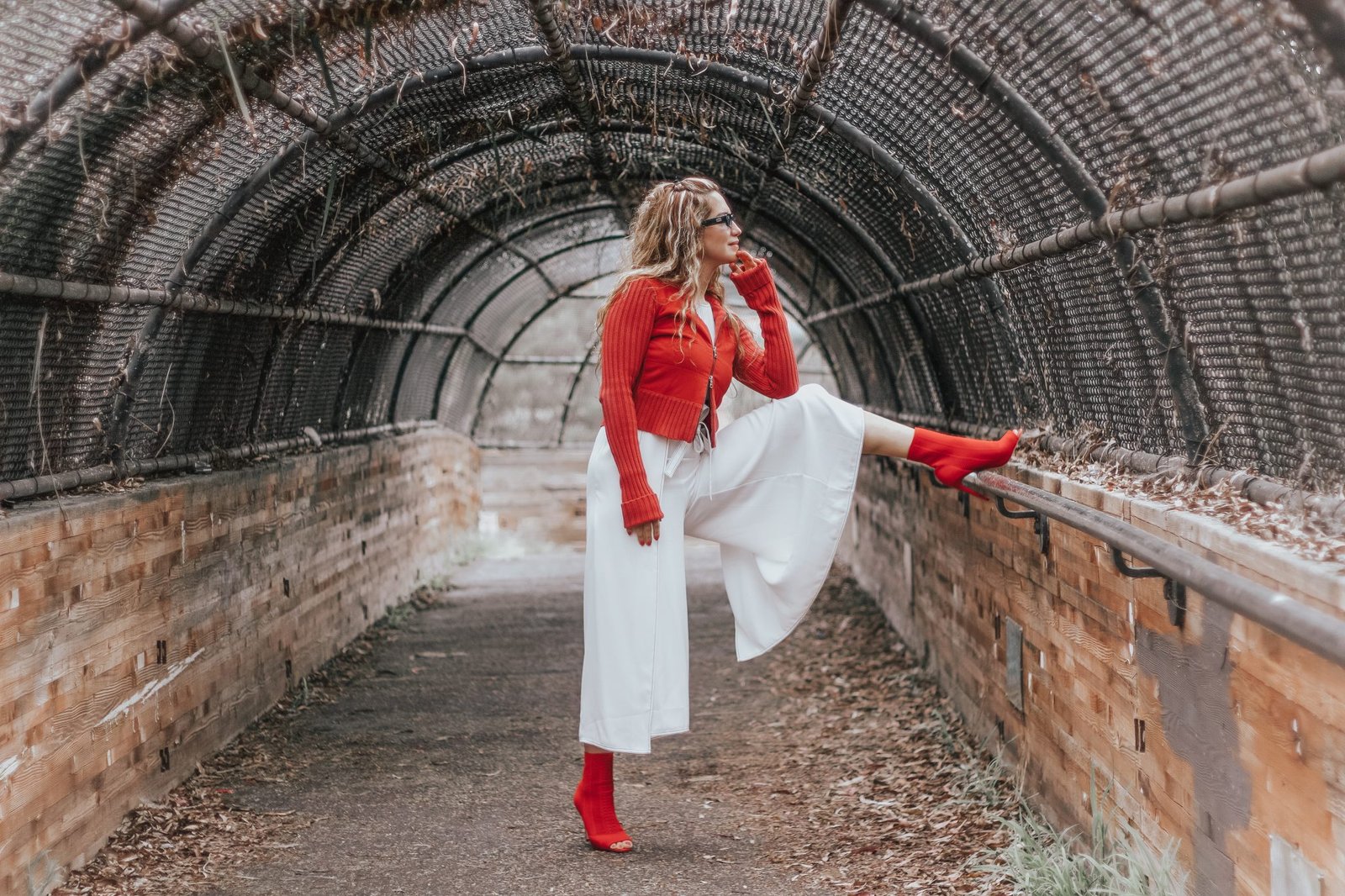 What is your favorite fashion-related motto, quote or words to live by?
I love and believe an old quote from a comedian and actor Will Rogers, "You never get a second chance to make good first impression." I love it because this saying can be applied not only in fashion but in different aspects in life. I truly believe that your image and your style is a reflection of who you are and how you move through the world.
"Fashions fade, style is eternal." —Yves Saint Laurent
---
Connect With Vanessa!