Pick Out A Great Valentine's (or Galentine's) Day Gift With These Tips
Valentine's Day is a time for showing that special someone that they are thought of, appreciated, and loved.
Millions of people buy their special person candy or flowers. While they are easy options, as they are readily available that day, there's not much thought that goes into selecting them.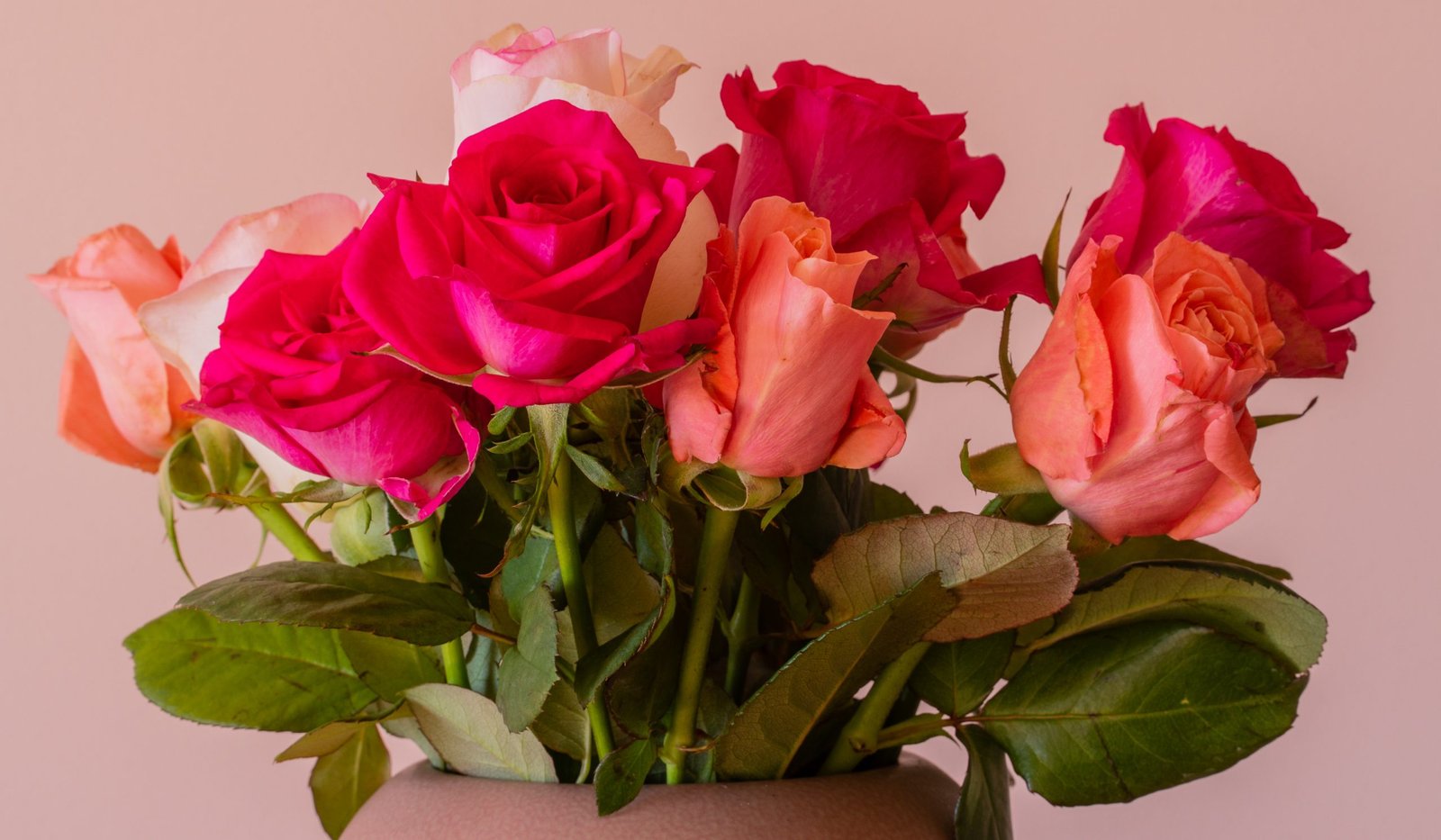 Those who are ready to take their gift-giving up a notch will want to put a little thought into it, opting for a gift that will make a connection.
"Half the fun of Valentine's Day should be in picking out the gift for the person you will be giving it to," says Catherine "Katia" Rudnick, owner and jewelry designer at Katia Designs.

"They will know if you just grabbed some chocolates from the store at the last minute. If you want to really impress them and get them something more meaningful, you have to get started a little earlier."
Now is the time to work on what that special gift will be. Here are some tips for picking out a great Valentine's (or Galentine's) Day gift:
Start early. One of the biggest mistakes people make is waiting until the day before or the day before to purchase a gift. Doing that severely limits your options. Plan early so that you have more time to select a great gift.
Make a connection. Consider what type of gift would resonate with the person who will be receiving it. If you can make it personal, by having a message or ensuring it includes things they like, then there will be a connection. Jewelry is a popular option for most people, but it's important to select something that will resonate.
Listen to the person. Well before the holiday arrives, start listening to the person to see what is going on with them. Do they have goals, plans, or dreams? These can be important when it comes to selecting a great gift. By paying attention, you will be able to help narrow down something that will be meaningful.
Forget predictability. Grabbing those chocolates or grocery store flowers screams of predictability. Instead, surprise the person with something they didn't see coming. The element of surprise will take the experience to a whole new level.
Put in the effort. One of the best ways to ensure an amazing Valentine's Day gift is purchased is to make the effort. People know if you ran into the corner drug store for a box of chocolates, or if you put in the effort to purchase a meaningful gift. When you put in the effort, it makes the gift that much sweeter.
"Make it a goal this year to be unique and to go the extra mile," added Rudnick. "When you do that, you will be sending an important message about how you really feel about the person. Valentine's Day is more than chocolates and flowers, so show the person that."
Galentine's Day is celebrated each year on February 13th, which is the day before Valentine's Day. The day was originally made popular by the show Parks & Recreation, which celebrates platonic friendships. It's something that is often celebrated among women with their girlfriends.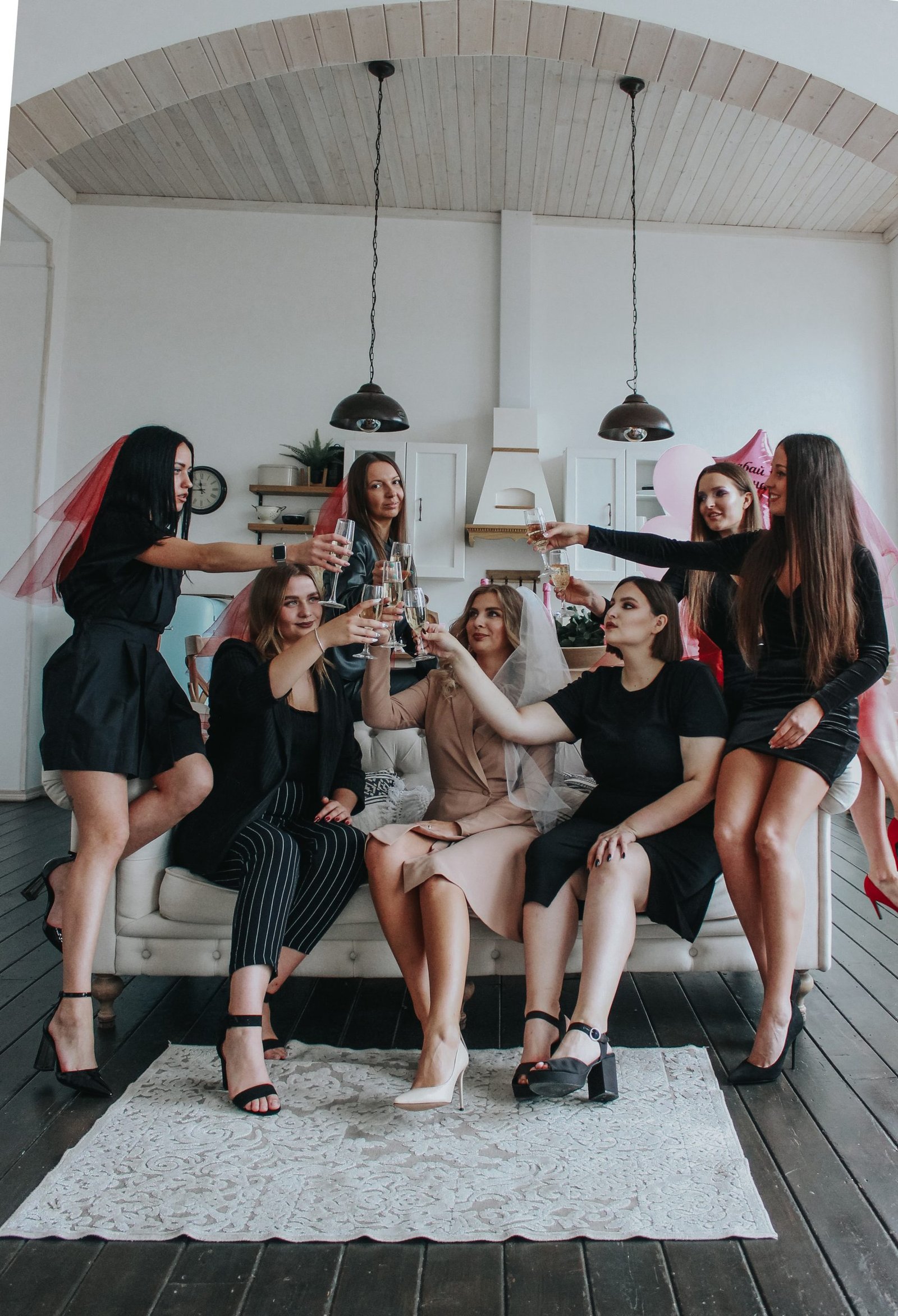 Katia Designs specializes in making jewelry that resonates and empowers. A necklace from the collection makes an ideal gift, giving you the ability to choose elements that the person will like. The various elements include crystals, gemstones, and seashells, and each necklace comes with an uplifting message that will resonate with the wearer. The messages on the necklaces focus on empowerment, reminding the person of their goals, dreams, and aspirations.
Some of the uplifting messages offered in the Katia Designs lineup include:
"I follow my heart,"
"love,"
"Remember who you are,"
"perfectly imperfect,"
"Just breathe,"
"My thoughts create my reality,"
"Anything is possible,"
"Fearless,"
"I am strong,"
"Today, I welcome miracles,"
"What you seek is seeking you," and many others.
The messages focus on being healing, goal-oriented, uplifting, and positive.
Katia Designs offers a full line of handmade spiritual jewelry, including malas, chokers, fusion, danties, and bracelets. View the Bohemian chic collection.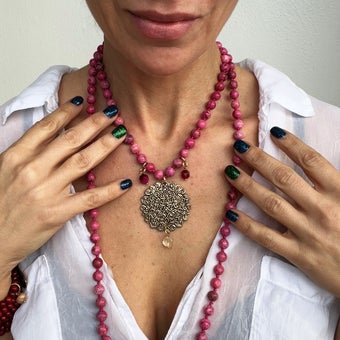 Located in South Florida, Katia Designs is owned by Catherine "Katia" Rudnick. Katia Designs is a collection of spiritual jewelry that speaks to the heart and brightens the day. Each piece of jewelry features an uplifting message, as well as other components, such as gemstones, crystals, and more. Katia Designs has been granted a patent for a double-sided magnetic clasp that allows people to wear their necklaces in a variety of ways.