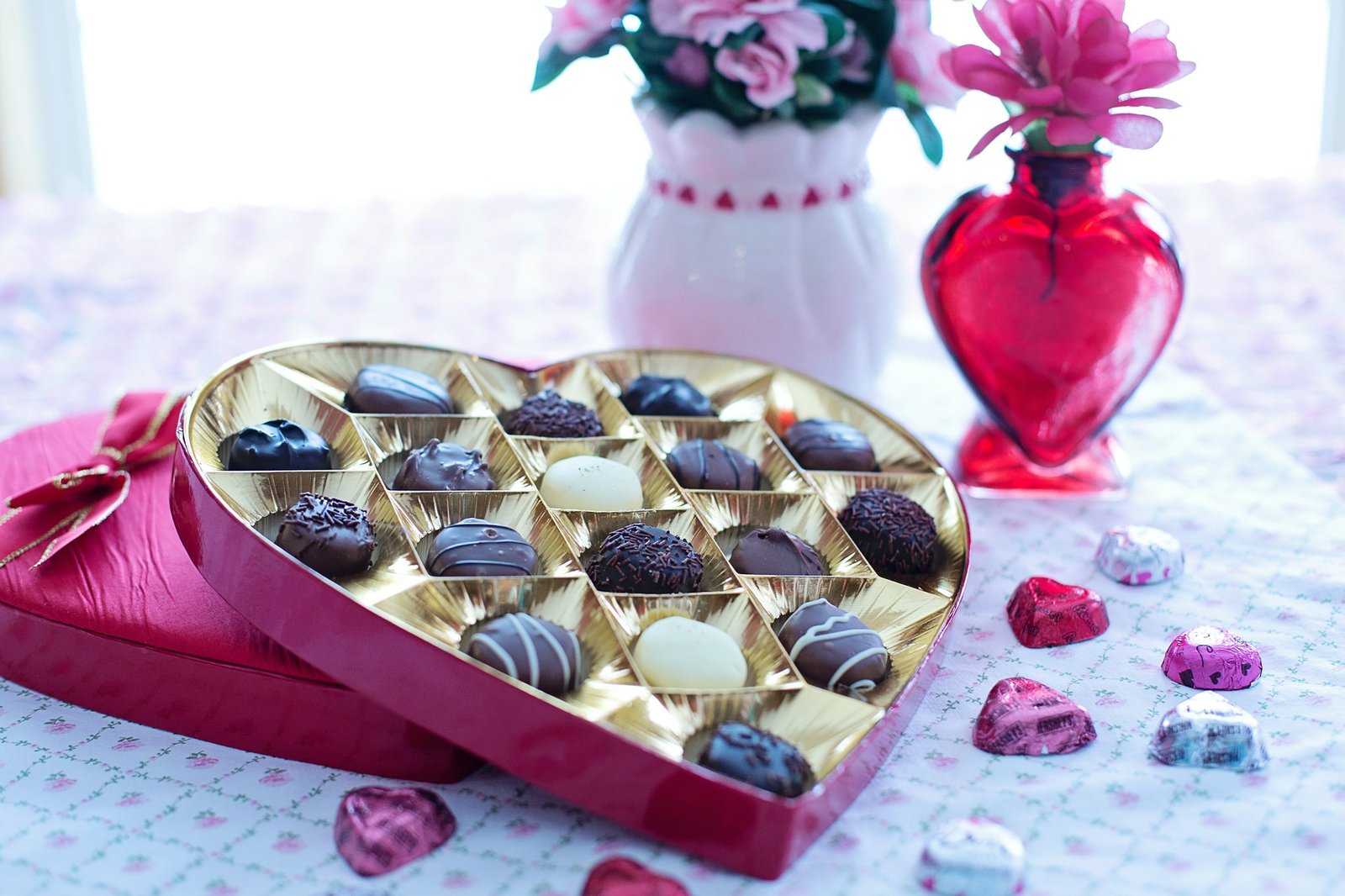 The Valentine's Day Chocolate Gift Guide
It's hard to go wrong gifting someone chocolates but on Valentine's Day, it's a MUST.
Without chocolate, Valentine's Day is really just another day, right?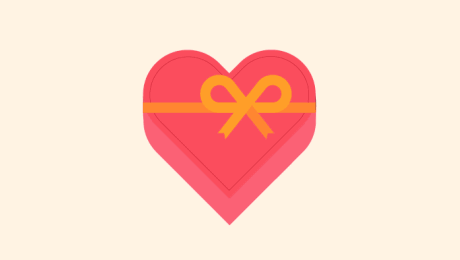 Consider these delicious treats below:
The Bang Candy Company is a Nashville-based confectionary "lab" where candy lovers bear no shame.
Whether it's for their gourmet marshmallows half-dipped in Belgian chocolate, enliven drinks, or desserts with their delicious syrups, Bang Candy only uses the highest-quality ingredients, their twisted imagination, and lots of whimsey to bring you the most delicious handmade creations.
Dream Drops have been added to Bang Candy's are made with Dark Belgian Chocolate, locally and organically grown Hemp Extract, Orange Extract, Popping Candy, Sea Salt and Sparkles (of course).
Eyes open, these heavenly drops of deliciousness are a vision of beauty; eyes closed, they will transport you to another level of bliss.
"Dream Drops are my favorite new addiction, I pop a Drop every night before bed," says Sarah Souther, Bang Candy founder and CEO.
However, Bang Candy suggests to only consume one chocolate at a time, out of the 20 servings contained in a box as one chocolate contains 10mg of Cannabidiol.
Made fresh to order with two-day delivery guaranteed anywhere in the continental US, tinyB offers the hands-on care and service of a local family-owned business blended with international charm and panache.
Each tinyB is handcrafted and gently placed in gift boxes that are detailed with care because we want you to feel that they're made just for you – which they are. Perfect for sharing, giving and enjoying. Client gifts. Wedding favors. Personal presents.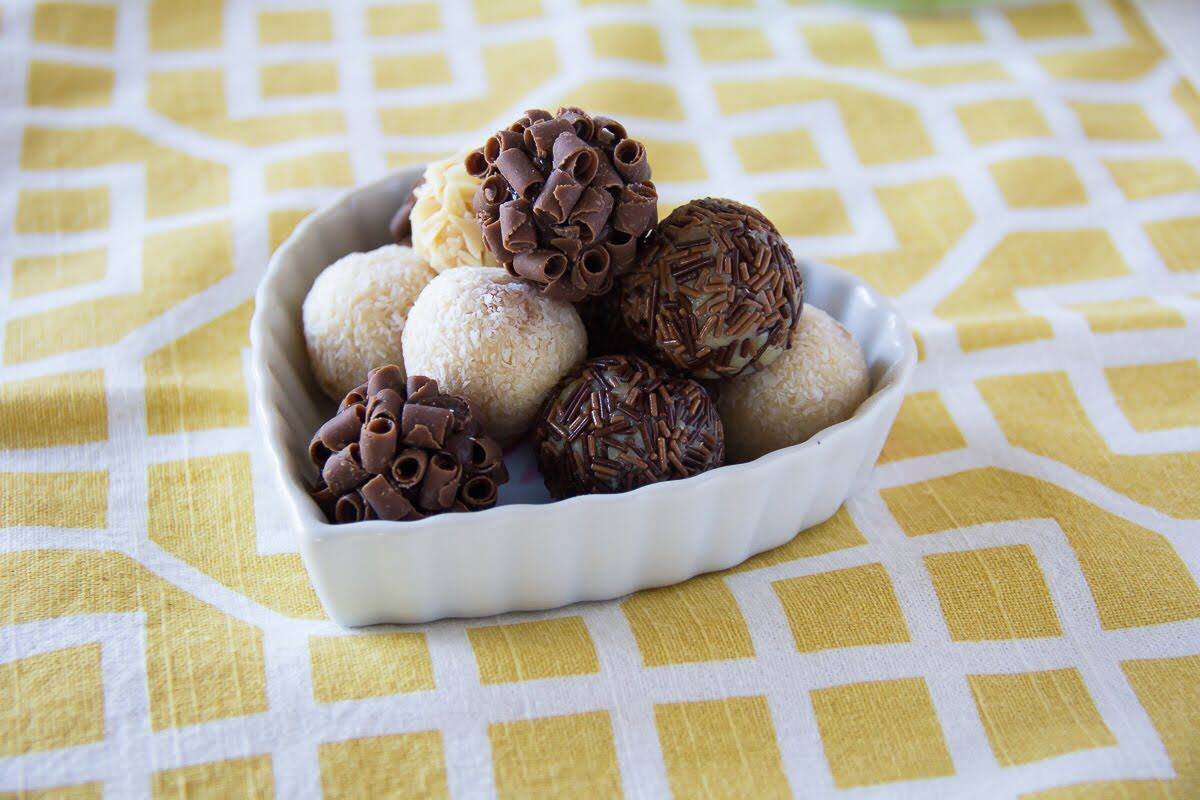 Now, San Franciscan and tinyB founder Renata Stoica (a Sao Paolo native) is using her old family recipe to bring the tradition to America. Renata infuses the brigadeiros with flavors that remind her of home, like passion fruit, pineapple, cayenne pepper, and Brazilian coffee.
Brigadeiros have an interesting history. They were invented by Brazilian women in the mid-1940s as a product to sell to raise funds for the women's rights-conscious presidential candidate—Brigadier Eduardo Gomes. They were the Brazilian MAGA hats or HOPE posters of their day! Brigadier Gomes didn't win the election, but "brigadeiros" became a national tradition and are still made across Brazil to this day.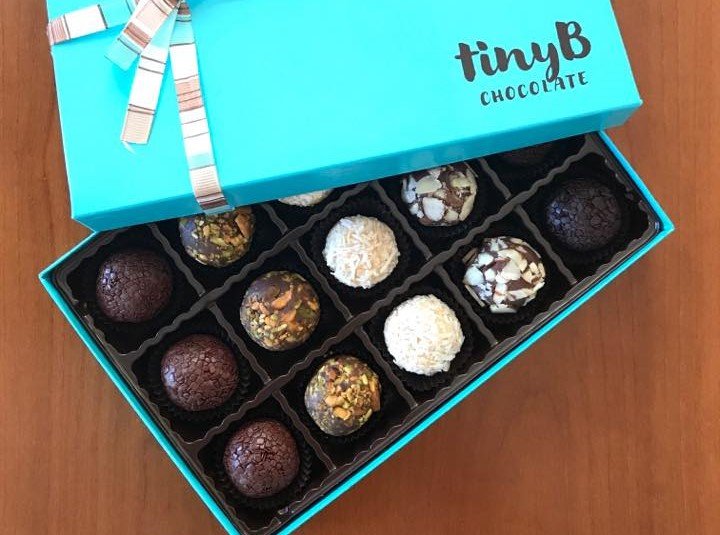 For more than 35 years, the ganache of La Maison du Chocolat has been emblematic of luxury chocolate à la française. Today, Nicolas Cloiseau, Master Chef of La Maison du Chocolat, Meilleur Ouvrier de France Chocolatier is now at the helm of the signature taste of La Maison.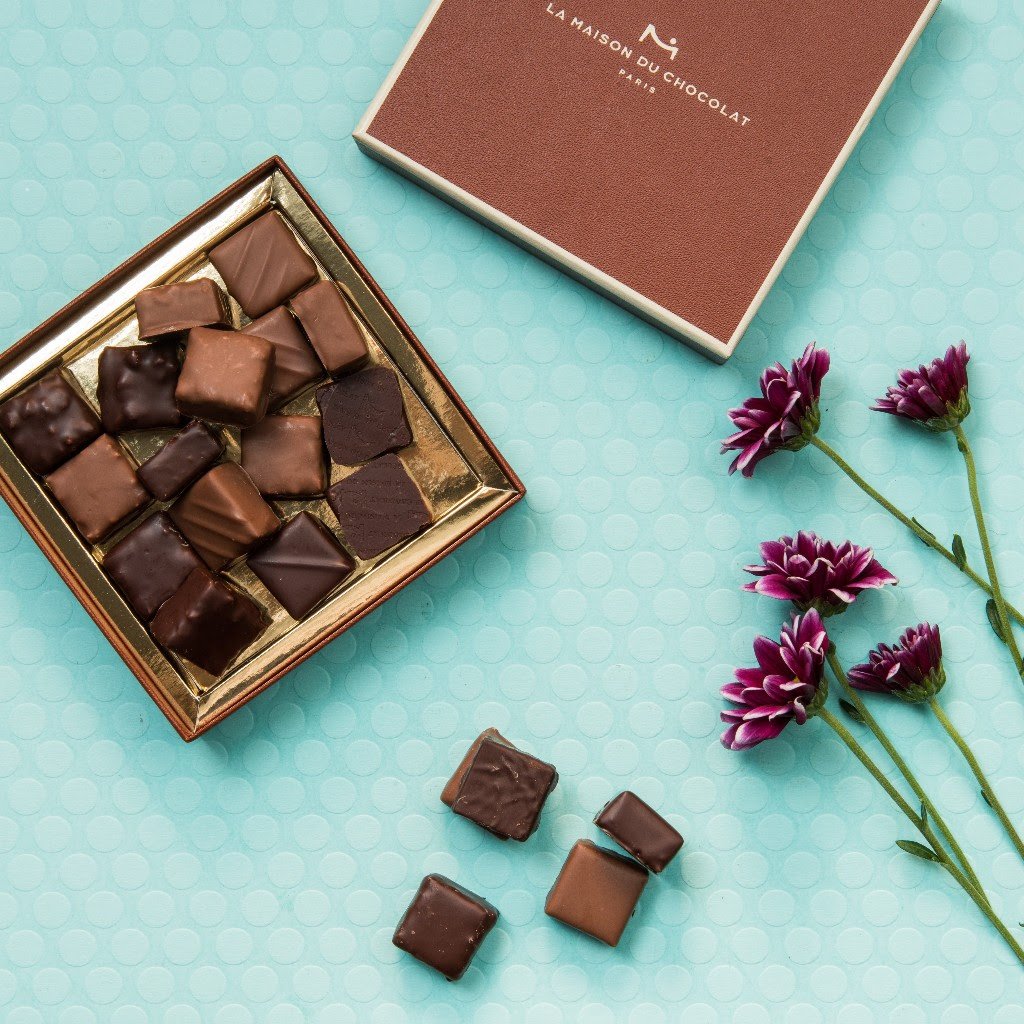 Robert Linxe, founder of La Maison du Chocolat, dedicated his life to chocolate. A man with an exceptional palate, a wine connoisseur, music aficionado with a penchant for opera, the soul of an artist and lover of beauty, he put his stamp of nobility on chocolate as an ingredient par excellence.
It is his ganache (silky texture made with chocolate and fresh cream…then enrobed with a fine layer of chocolate) that revolutionized the world of chocolate and the mindset of an entire generation of chocolatiers after him. Dubbed the 'Sorcerer of Ganache', his followers owe him the introduction of a less childlike, more adult chocolate liberated from the excesses of sugar and cream: a reinvention of the balance of taste.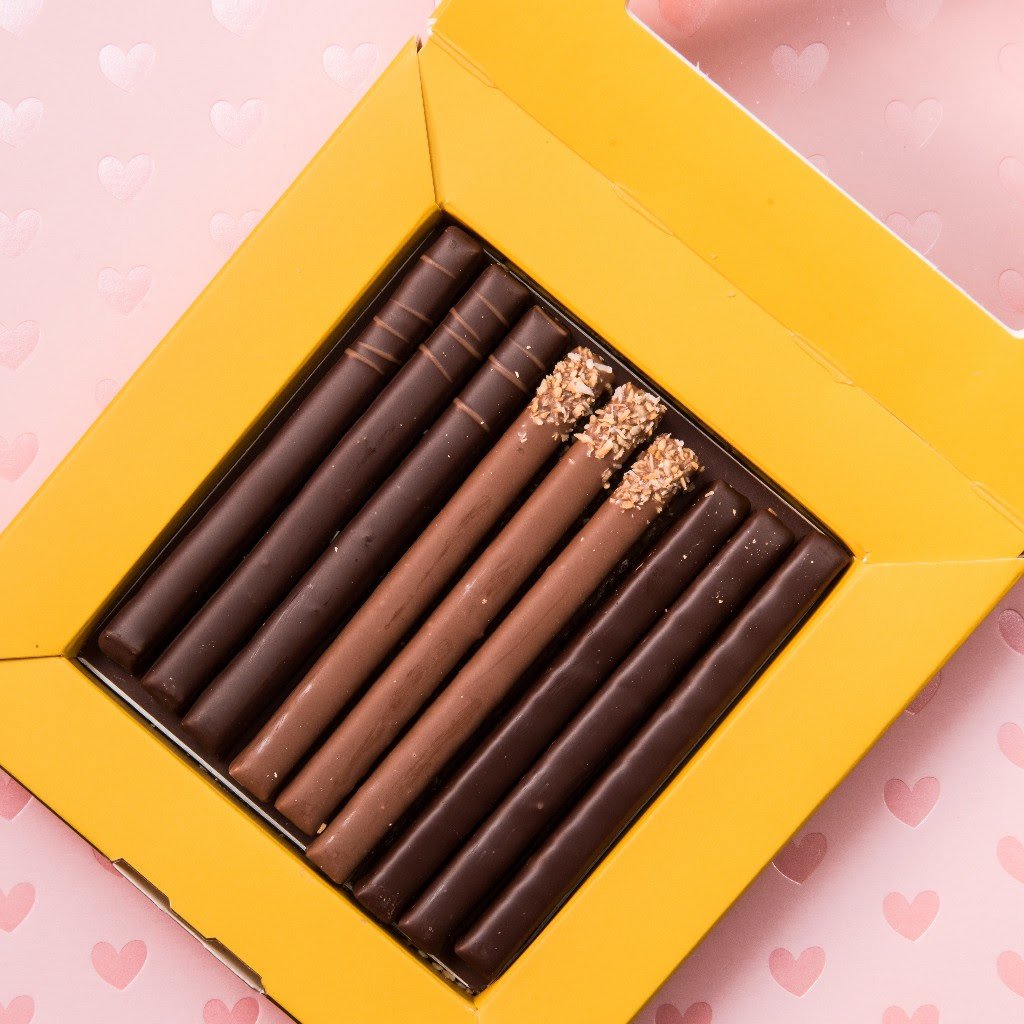 These chocolate gifts are guaranteed to enrich taste buds.