6 Tips On How To Know Which Human Food Is Healthy For Your Pet
Pets are undeniably wonderful creatures. From providing love and companionship to being loyal, it remains constant that pets are indeed man's best friend.
For some people, their pets are everything, while for others, they may just be a part of their lives. Nevertheless, while it's understandable that you love your pets, you should know the right things to feed your pet so you don't end up feeding them wrongly.
Certain human foods are very dangerous or harmful to pets, while several foods are great for them.
Pets have a different digestive system from that of humans, and you can cause them severe health problems and possibly wreak havoc on their bodies when you feed them wrongly. While sharing your favorite foods with your furry friends isn't the wrong thing to do, it's pertinent that you choose quality foods as your pet's main diet. One of the major health concerns for dogs is canine obesity. And, this is to tell you that just as you're conscious of what your pets should eat, you also shouldn't feed them excessively.
Some safe human foods can provide health benefits and valuable, juicy nutrients for your pets, but make sure you proactively help your pets sustain a strong immune system by providing them with good and balanced nutrition.
Human Foods You Can Feed Your Pets
As earlier explained, there are some quality human foods you can give your pets without having to worry about their health. If your dog eats olives, you may not need to worry too much about their health if not consumed excessively. However, it's recommended that you conduct proper research on the topic as it could be a bit tricky. Nevertheless, here are some of the human foods your pets can eat:
Apples
Blueberries
Pumpkin
Cheese, particularly hard cheeses such as Swiss, cheddar, and gouda, as well as cottage cheese
Bananas
Peas
Oatmeal
Cantaloupe
Carrots
Peanut butter
Yogurt
Broccoli
Green beans
Turkey
Chicken
Spinach
Eggs
Bread
Salmon
Human Foods You Should Never Feed Your Pets
Your pets deserve to eat healthy human foods that will make them healthy and strong. Feeding them wrongly can negatively impact their health, and may also affect their moods and behaviors. That being said, here are some of the foods you should avoid feeding your pets:
High sodium foods, including bacon
Yeast dough
Garlic
Onions
Grapes and raisins
Macadamia nuts
Chewing gum
Foods containing Xylitol
Avocados
Soft drinks
Coffee
Chocolate
6 Tips to Feed Your Pets Healthily
Diversify Your Pets' Diet
Diversifying the diets of your pets is a good idea. By doing this, you'll give them the benefits of a well-rounded, nutritionally rich diet. So, incorporating grains and vegetables into their diets is a great idea. In fact, pets love diversity!
Cut Down on Fat
Your pets will be healthier when you keep fatty meats and high-fat foods such as butter and chicken skin out of their diet. Excessive fat can make your pets experience stomach upset, and it's never a good thing to pump your furry friends up with too much of it. Of course, most animals need fat to be strong and healthy, but if you're ever considering adding fats to your pets' food, make sure you do so with parsimony.
Don't Feed It to Your Pets If You Can't Eat It
If you have a furry friend, you'll definitely want to ensure their safety and good health. Just like disgusting meals are bad for you, they're also bad for your pets. Therefore, don't feed them unhealthy meals or meals that you wouldn't eat yourself.
Avoid Sudden Dietary Changes
If you consider switching from commercial pet food to human food after you've learned about the human foods you can feed your pets, make sure you introduce the change gradually as sudden food changes can disrupt the digestive system of your pets. Thus, start the transition little by little.
Avoid Processed and Prepared Foods
It is ideal for sticking to single-ingredient treats like unsalted vegetables, a bite of fruit, salt-free peanut butter, or an unsalted egg, for instance. That is simply because ingredients that could harm your pets may be present in the meals you cook yourself. So, keep it natural and simple.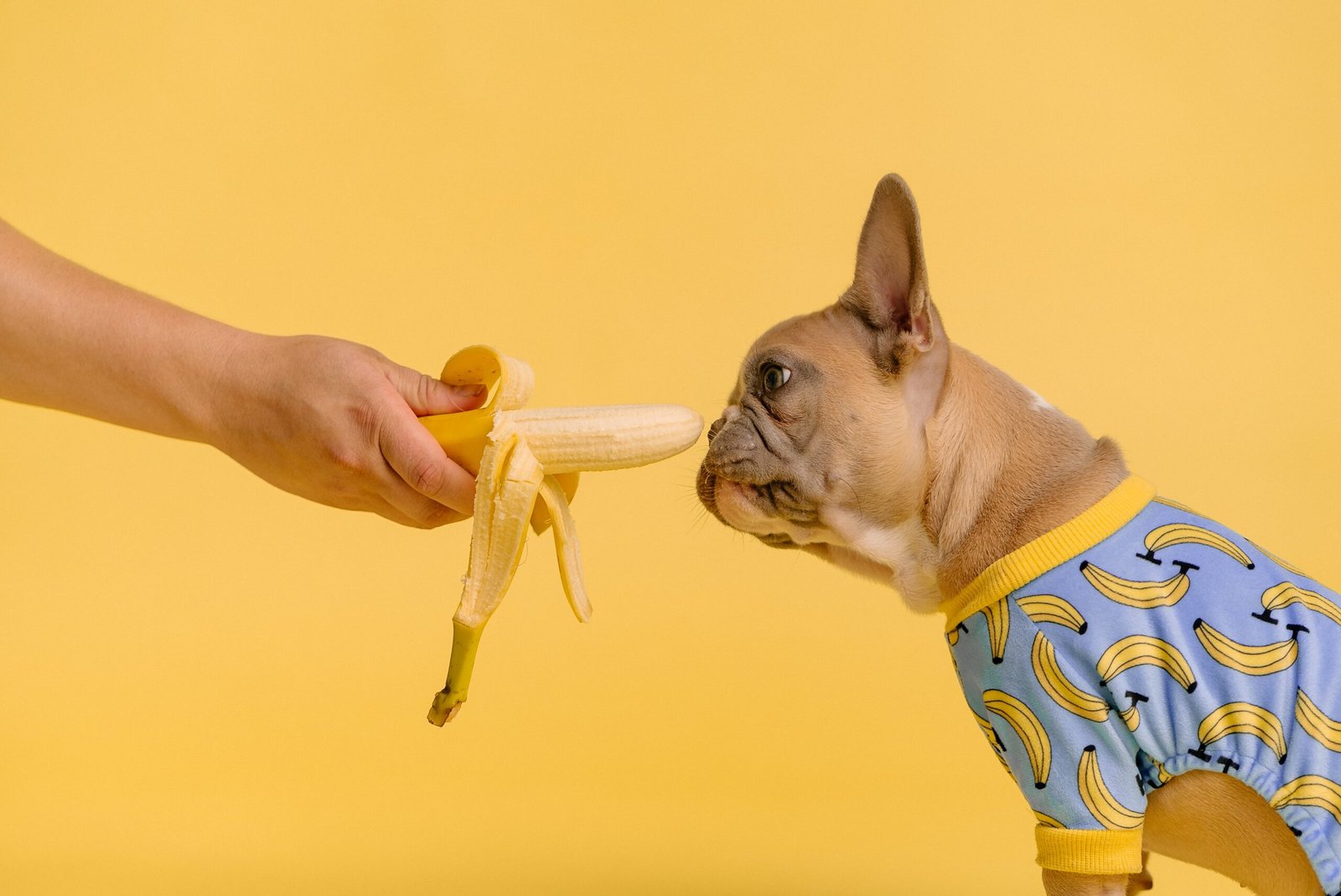 With these tips, you should be able to figure out the most suitable human foods for your furry friend. You should also consider the number of calories contained in the snack you want to hand them over.