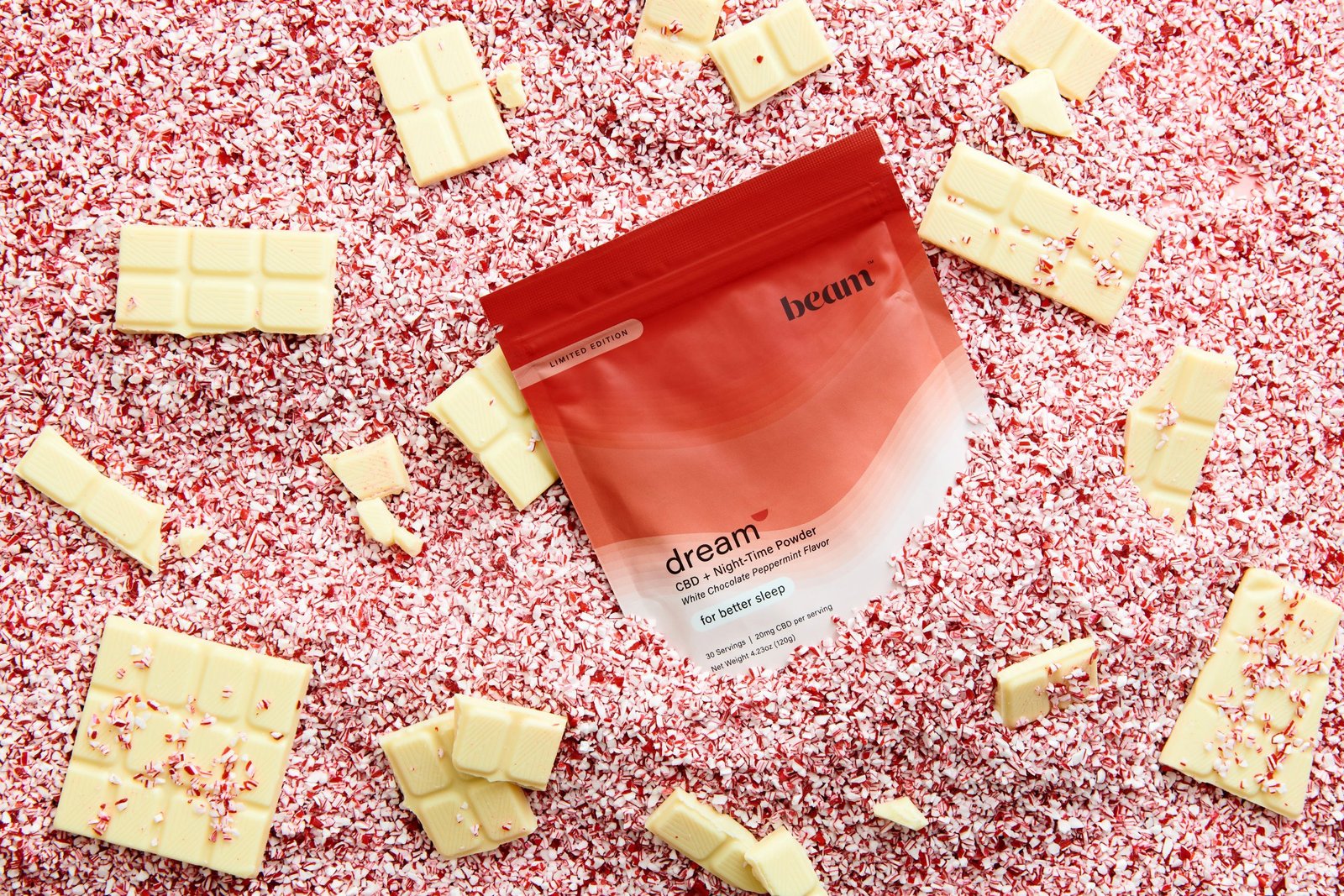 Get Better Sleep With This CBD-Infused White Chocolate Peppermint Truffles Recipe
White Chocolate Peppermint Truffles are not just any dessert.
These truffles are infused with a bedtime blend of sleep-enhancing vitamins, minerals, minerals, adaptogens, and CBD to help you wind down after a long day of eating and socializing.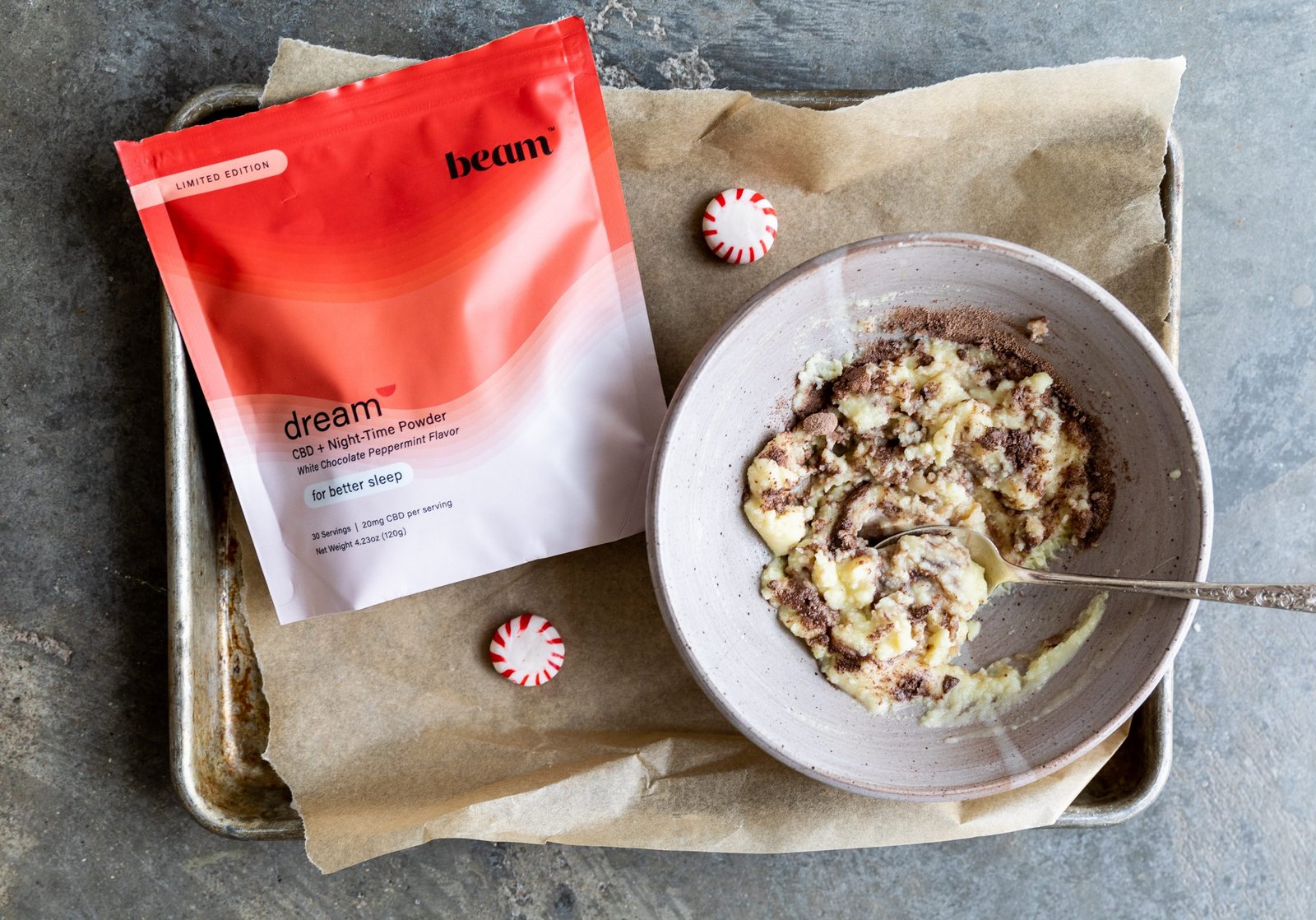 These one-bite treats are perfect for when you need a sweet nibble after hitting the main course a little too hard.
Chef Laura Lea (@

lauraleebalanced

) shares her recipe for White Chocolate Peppermint Truffles below.
White Chocolate Peppermint Truffles Recipe
Ingredients
1/3 cup sugar-free white chocolate chips
2 tablespoons unsalted, unsweetened almond butter
2 tablespoons refined coconut oil
2 scoops beam white chocolate peppermint night-time powder
Optional: finely crushed peppermints and/or more white chocolate chips, melted, for drizzling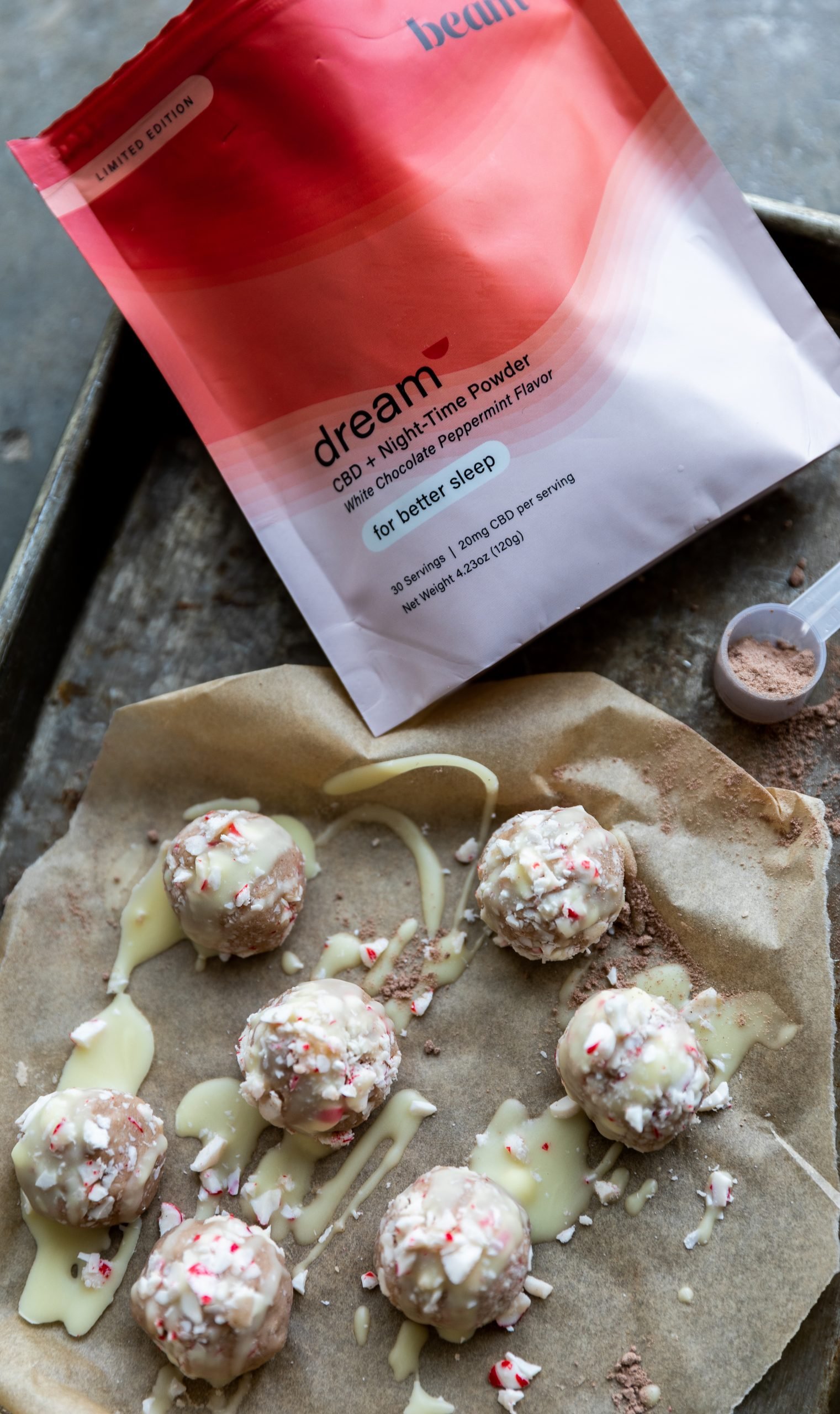 Instructions
In a microwave-safe mixing bowl, combine white chocolate chips, almond butter, and coconut oil. Microwave on high in 20-second increments, stirring in between until melted.
Stir in Beam White Chocolate Peppermint Night-Time Powder. As you stir, the mixture should thicken into a malleable dough. If it doesn't, refrigerate for 10-30 minutes until more firm.
Line a half-sheet pan or plate with nonstick parchment. Roll dough into round 1" truffles. If using, add crushed peppermints to a bowl and press into truffles. Drizzle white chocolate on top, if using.
Refrigerate truffles for one hour before enjoying. Truffles will keep in the fridge for up to one week.