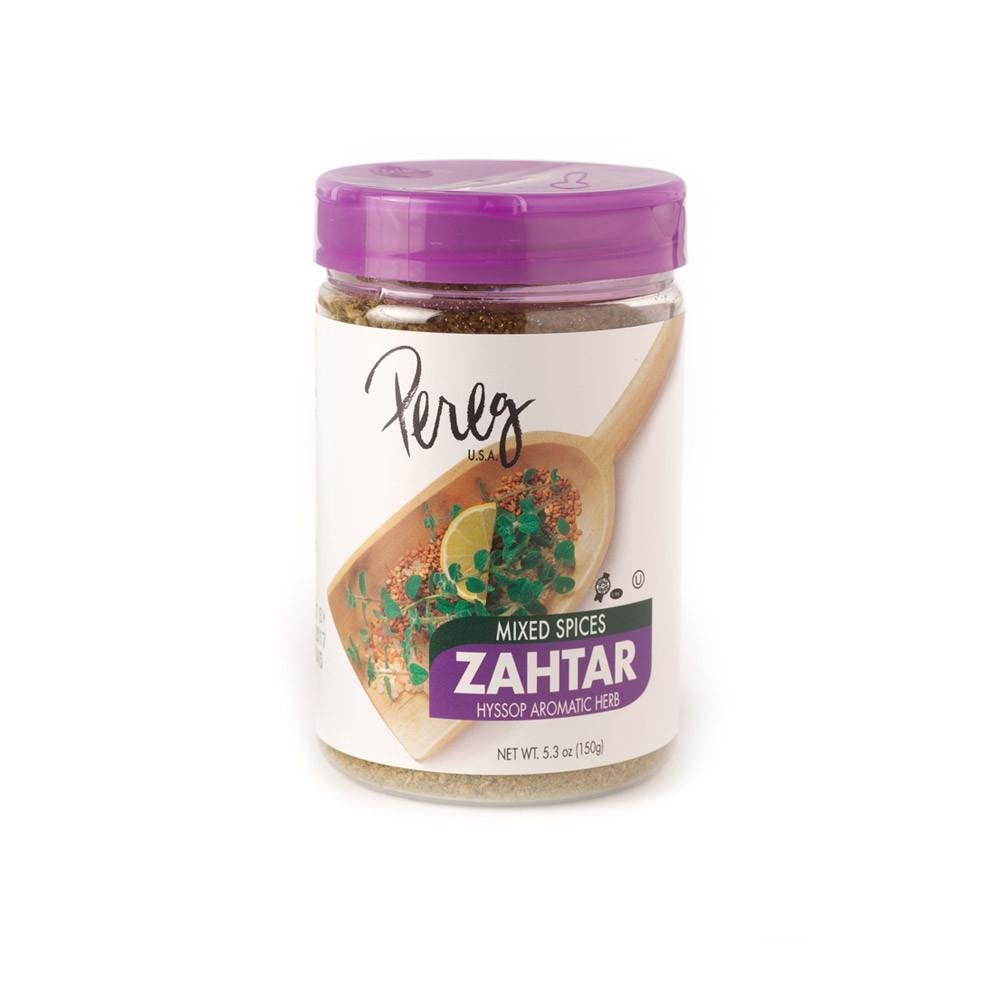 ZAHTAR: The New 'It Spice'
There are hundreds of ways to make it and hundreds of ways to use it.
There are even lots of different ways to spell it! It's ZAHTAR – the new "it spice" for savvy foodies – and it's showing up everywhere from pita and pizza to matzo balls and cocktails.
Now that the word is out, home cooks will want to know all about the tangy, crave-worthy flavor everyone's talking about. Pereg, the leading purveyor of all-natural exotic spices, has the lowdown.
First of all, what is ZAHTAR? This collection of herbs and spices (sometimes spelled Za'atar, Zatar, Zaa'tar, Zahatar, and Zatar) has been a staple of Mediterranean and Middle Eastern cuisine for centuries. Base ingredients usually include hyssop, sesame seeds, oregano, marjoram, and salt. Like chicken soup or curry, there are countless variations. The way it's made depends on where the maker's roots are – some families keep their recipes "top secret."
Here's everything you need to know about this trend-setting taste sensation.
ZAHTAR is versatile. This blend of herbs and spices works beautifully as a dry rub for all kinds of meat, poultry, and fish. (ZAHTAR and lamb are a match made in culinary heaven.) A pinch of ZAHTAR adds an intriguing Middle Eastern note to your favorite stews, soups, marinades, breads, and more. Mix it with olive oil, sour cream, or yogurt for a sensational dip. Keep some on the table to sprinkle over veggies, hummus, eggs, avocado toast…no wonder The Guardian calls it "magic dust!"
ZAHTAR is good for you. It's full of antioxidants and also contains antibacterial and antifungal properties. ZAHTAR has also long been considered "brain food." In fact, Maimonides is said to have prescribed it to his patients. (And we know how smart he was!)
ZAHTAR tastes like no other spice blend. It's very aromatic and has an earthy, warm flavor. ZAHTAR is kind herbaceous, kind of zesty, kind of tangy, and totally unique.
ZAHTAR is a Thing. Chefs across the U.S. are introducing it on their menu items – from fried chicken and pizza to Asian-fusion – and restaurants are offering it as a tabletop condiment. Bakeries are celebrating it in breads and pastries. Food blogger Mollie Yeh even came up with a popsicle-style cocktail featuring ZAHTAR and cucumbers!
Pereg ZAHTAR is a blend of 100% pure hyssop, parsley, sesame seeds, ground chickpeas, coriander, salt, and olive oil. All ingredients are fresh, natural, gluten-free, vegan, and OU kosher-certified.
Now that you know all about this trendy "magic dust," it's time to give it a try!
Zahtar Matzo Balls
Adapted from The Spruce
2 eggs
2 Tbsp. oil
1/2 cup matzo meal
1 tsp. salt
1/4 tsp. Pereg Zahtar
1/4 tsp. baking powder
3 Tbsp. water
In a medium bowl, whisk together the eggs and oil. Stir in the matzo meal, salt, Zahtar, and baking powder until well combined, and then stir in the water. Note that the mixture will be very loose but will thicken as it stands. Refrigerate for at least 30 minutes.
Bring a large pot of water to a boil. Scoop approximately 1 oz. of the batter, gently form a ball, and add to the water. Cover, reduce the heat to low and let simmer for 30 minutes. Remove the cooked matzo balls with a slotted spoon or spider strainer and add to soup.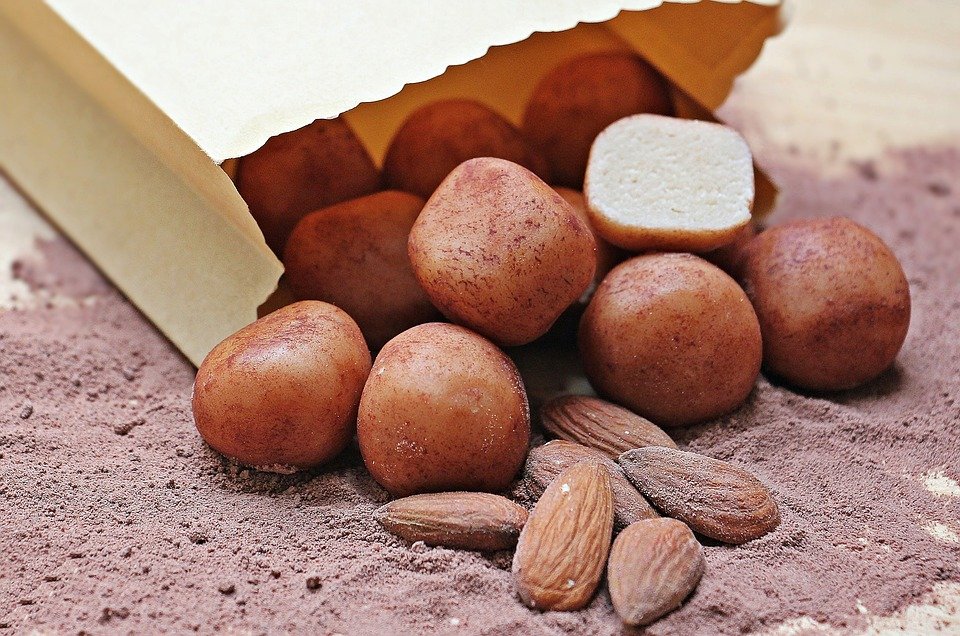 Zahtar Roasted Sweet Potatoes
Recipe courtesy of Shoshie Steinhart
2 large sweet potatoes, peeled and sliced into wedges
3 Tbsp. avocado oil
3 tsp Pereg Zahtar
1 Tbsp. honey
Preheat oven to 400 degrees. Line a baking sheet with parchment paper and set aside. Place sweet potato wedges in a mixing bowl, place. Pour 2 Tbsp. oil and 2 tsp. Zahtar over and coat the potatoes well. (Reserve the rest of the oil and Zahtar for dressing).
Place potatoes on baking sheet and roast for 40 minutes. Meanwhile mix together the remaining oil and Zahtar and honey in a bowl. Drizzle over the potatoes before serving, when the potatoes are still warm from the oven.

Pereg was established in 1906 and is based in Clifton, NJ. They first became known for their vast variety of pure and natural spices and spice blends, more than 60 in all, from traditional favorites to exotics from around the culinary world.
Today Pereg produces an array of all-natural products that includes ancient grains and ancient grain blends, gluten-free pasta, couscous, rice, gluten-free cereal and much more. Pereg Natural Foods products are available at select retailers throughout the US and Canada and on their website.