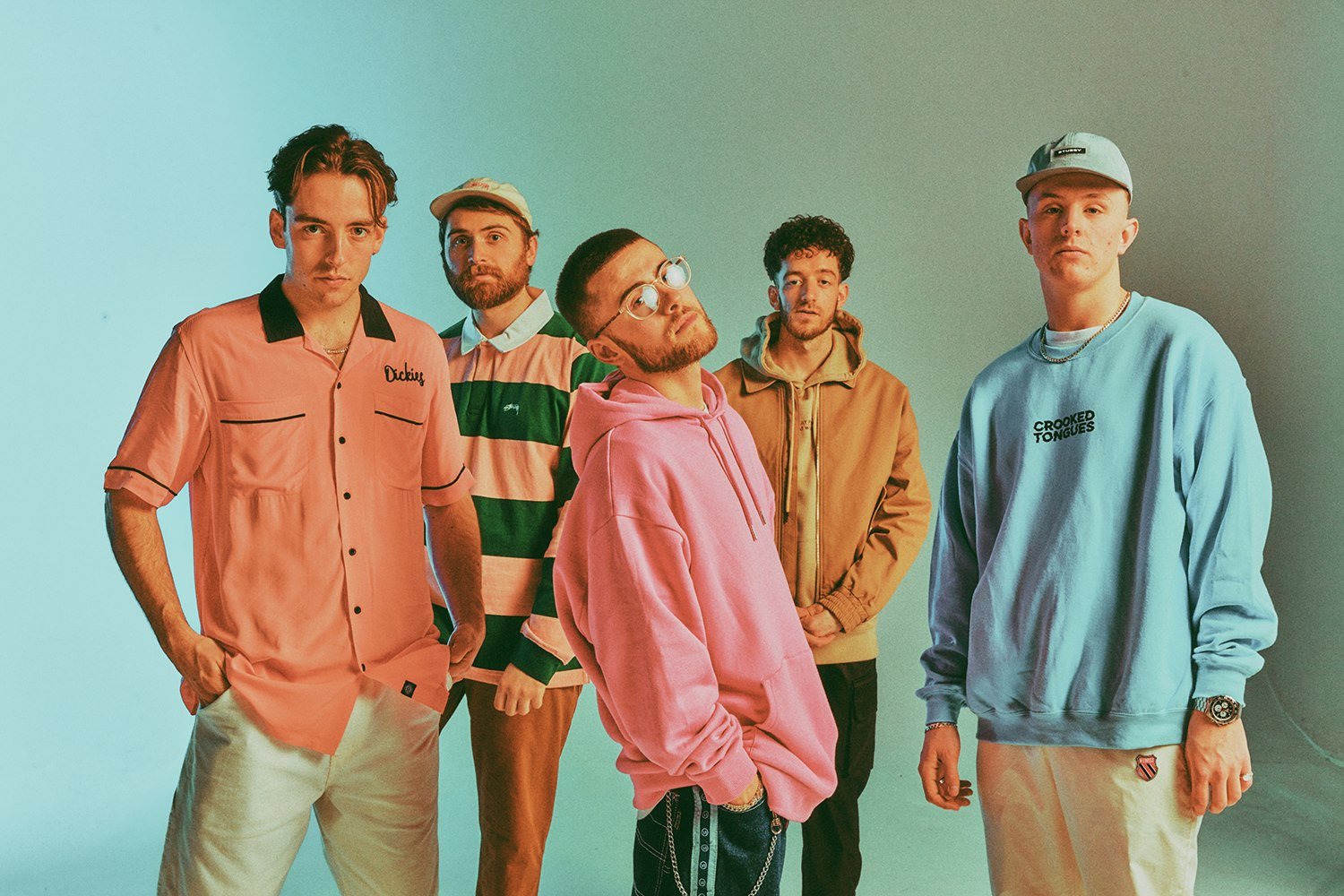 British Band Easy Life Drop Brand New Mix-Tape, 'Spaceships' Featuring Latest Track 'Sunday'
Easy Life has dropped a surprise, brand-new mixtape Spaceships, which is available now on all digital platforms.
Featuring their latest track 'Sunday' (as premiered on Annie Mac's Radio 1 show), the unique Leicester five-piece will begin their immediately-sold-out spring tour later this month, fresh from confirming their first wave of global dates: from SXSW to Coachella and Governor's Ball to UK festivals like The Great Escape and Park Life.
'Spaceships' is an ambitious 6-track collection that showcases the effortless musicality and intimate way storytelling that is truly Easy Life's own. Following the atmospheric, jazz-infused opener 'Mercury Retrograde,' lead track 'Sunday' is perhaps the band's soulful moment yet – a gorgeous cut of transatlantic R&B, vividly capturing those halcyon-days of early love (and lust). Elsewhere, Easy Life sharpen their focus on finding those moments of the sublime in the mundane: from the warm but trippy hip-hop of 'Wet Weekend' to the mellow haze of 'Afters', with observational lyrics which are frequently frank, funny and heartfelt (whether capturing "all these girls at uni, like 'yeh my daddy's rich, but no one understands me" to finding someone who makes you feel like "I fall short of who I claim to be / surely there's someone better than me"). Throughout the tape, Murray also continues to come of age as one of the country's leading new front-men, and a proper pop-star-in-waiting.
Easy Life's story thus far is a reminder of all there is to still be positive about in the UK right now. Multi-instrumental, multi-tasking and multi-talented, here is a band of endlessly positive but lyrically open young men who appear as at home in their free-wheeling sound as they are bearing their soul. Their sound, which continues to evolve on 'Spaceships', seeks to join the dots between the optimistic gospel-pop of Chance The Rapper, the scattergun storytelling of Arctic Monkeys, and the velvety vibes of vintage Dilla (all through the lens of "rainy middle England").


Beneath the musical bravado, then, things clearly haven't come easily for Easy Life – which is precisely the point. Murray was raised and has worked all his life on the Leicestershire farm run by his parents, selling potatoes, plucking turkeys, and learning from an early age the value of getting your hands dirty to get where you want to be. He formed the band on a whim in late 2017 with bassist, saxophonist, singer and school friend Sam, after bonding over classic hip-hop as kids in the Midlands. Also in their ranks are Afrobeat-obsessed drummer Cass, guitarist Louis, and Jordan on percussion, keys, and backing vocals. And right from debut single 'Pockets' – across debut mixtape 'Creature Habits,' and breakout single 'Nightmares' – Easy Life have amassed a passionate nationwide following to whom their sounds and stories appear personal, but universal; not to mention surprise early shout-outs ranging from Dame Emma Thompson and The Specials to appearances on 'Later…With Jools Holland' and the Fifa soundtrack.
Like the best of things, what started out as a bit of fun for Easy Life has quickly become an attitude to live by one in which nothing is off limits (musically, lyrically, emotionally) and nothing – however bleak your situation, or your location – is irreversible. All aboard 'Spaceships'.
Spaceships is out everywhere now.